An International Competition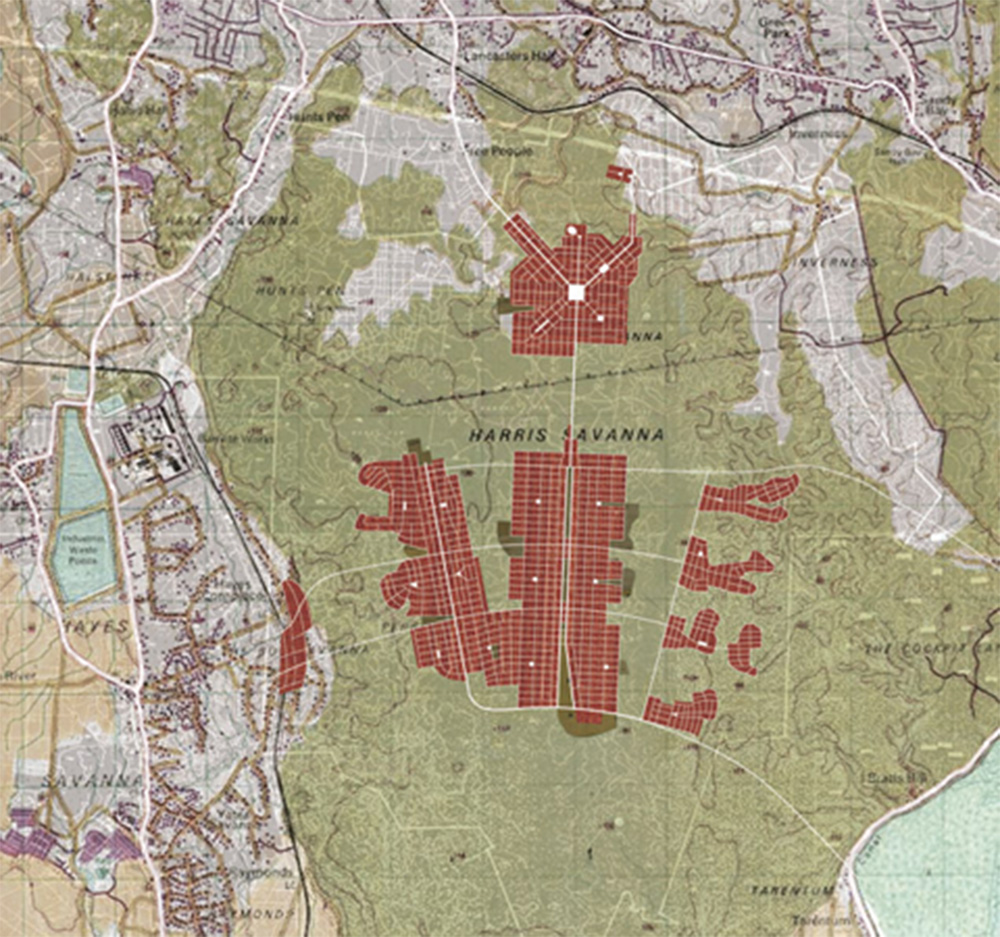 Compact, pedestrian-friendly development as a model of urban sustainability for Jamaica
To combat sprawl on the island of Jamaica, the government held an international competition to foster ideas for denser, sustainable development. Dutton Architects proposed four neighborhoods, each with a distinctive urban characteristic. Each neighborhood supports compact development so that as much green space as possible can be preserved on the site. Each neighborhood as a series of small squares that can be accessible by all the residents.

A layout in harmony with the natural site
The master plan emphasizes a north-south layout, both to maximize the  exposure to the marine winds, but also to focus on the mountains to the south.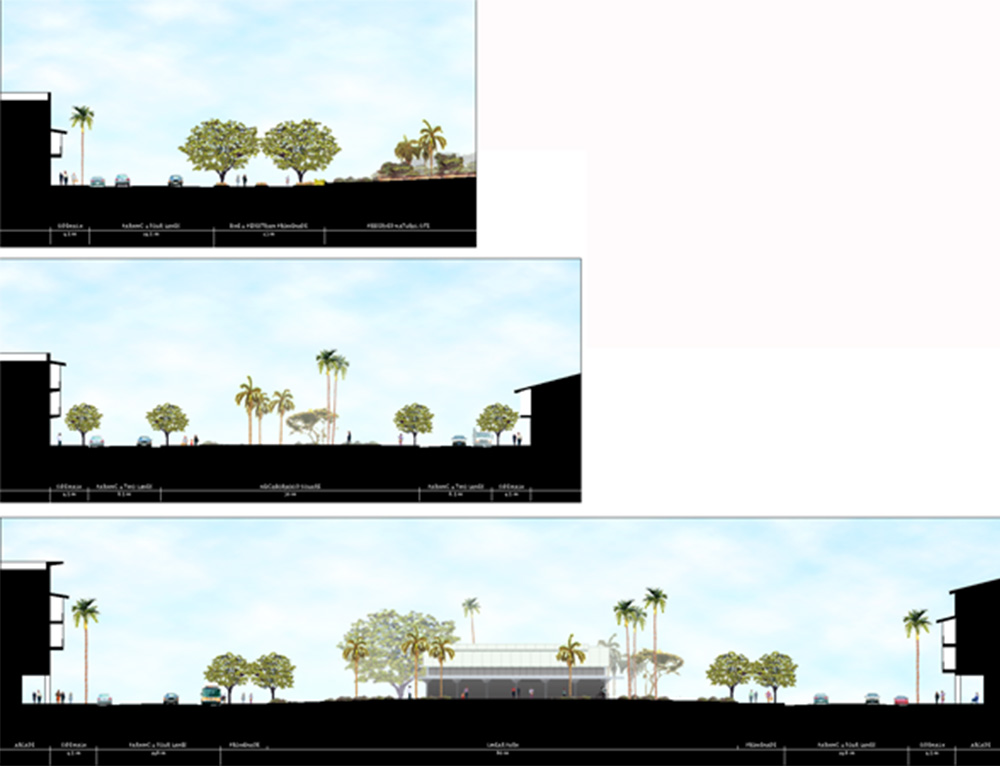 Street types as urbanism
A Typology of streets was devised, from a central parklike wide avenue (with a farmers market and other gathering opportunities), to different edge conditions of the development.
Streets are designed to be public spaces.

The market hall on the main, central green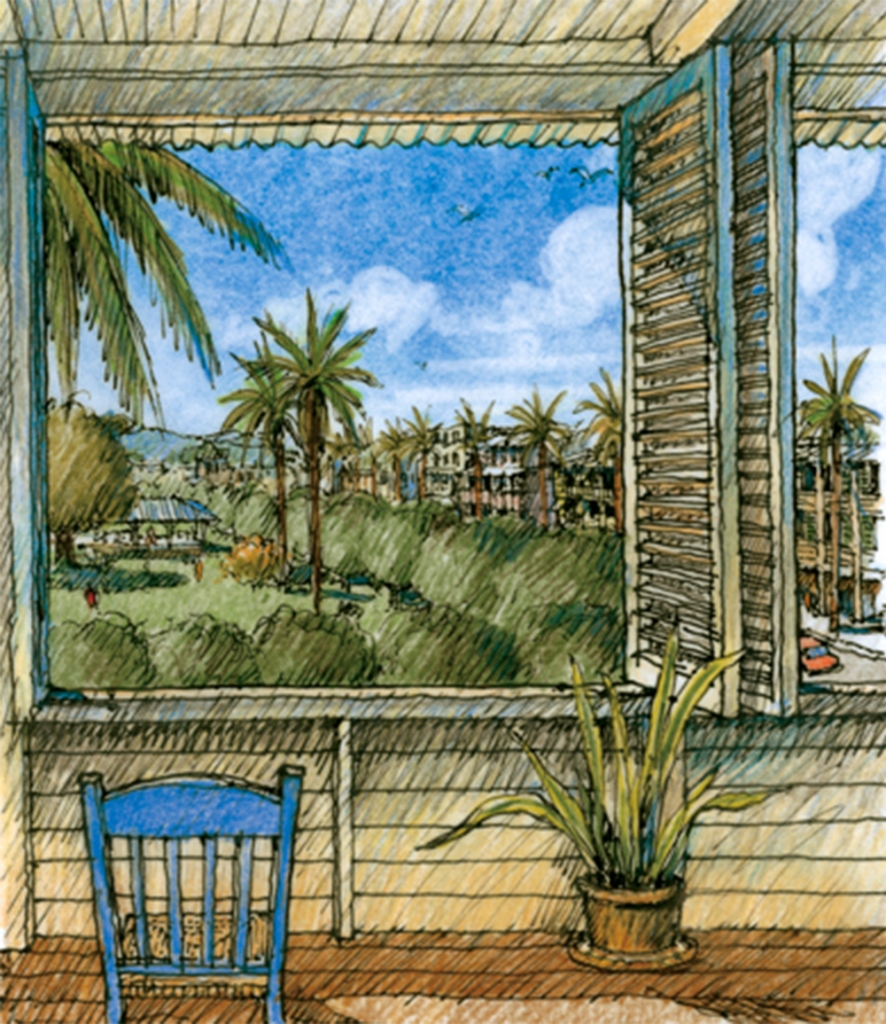 The view down the main central green.

The new neighborhoods to open up to the natural beauty of the site.
The view of one of the streets at the edge of the development.
Sustainability is based on traditional models of compact footprints, and passive solar protection that allows for cross-ventilation in this humid climate.
View of a typical neighborhood square. The architecture is designed with traditional Caribbean details such as porches, overhangs, shutters, etc. Large shade trees are necessary in all neighborhood squares.