Thank You
Your contact infomation has been sent
we will be in touch shortly
×
Sunset Blvd House
Modern Hillside Retreat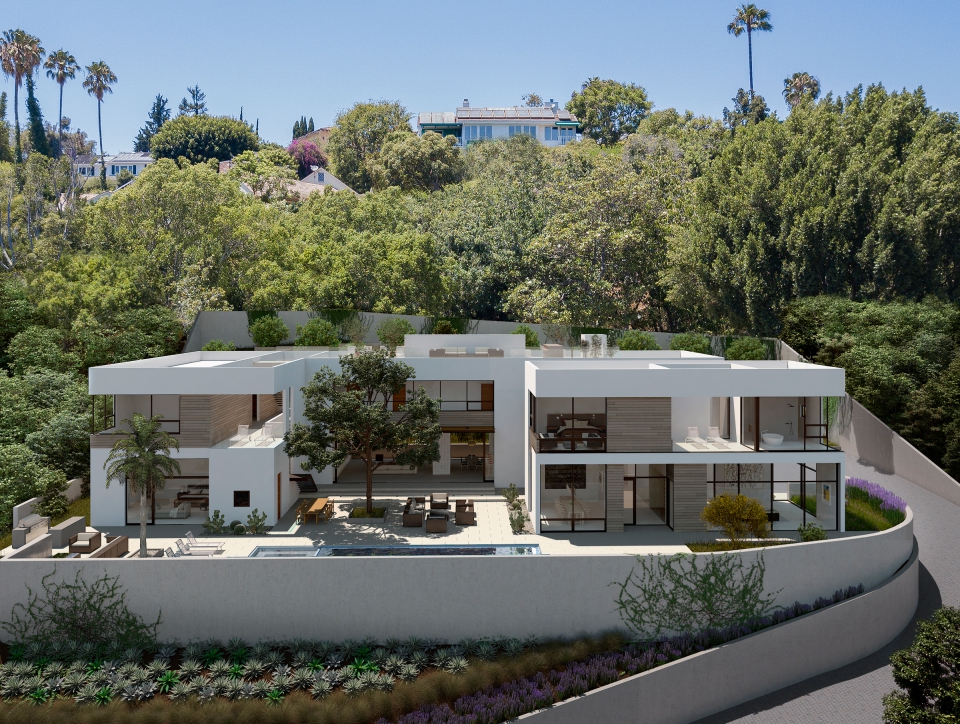 This 12,000 sf house is a modern estate with the warmth of wood, stone, and gardens. The house is designed to open up to the gardens as well as the views. The massing of the house creates different areas (private, public, service, etc.) and masks the overall size.  Crisp white walls are offset by wood siding and stone terraces, as well as a pool.  There are many decks and terraces on the second floor as well as the roof.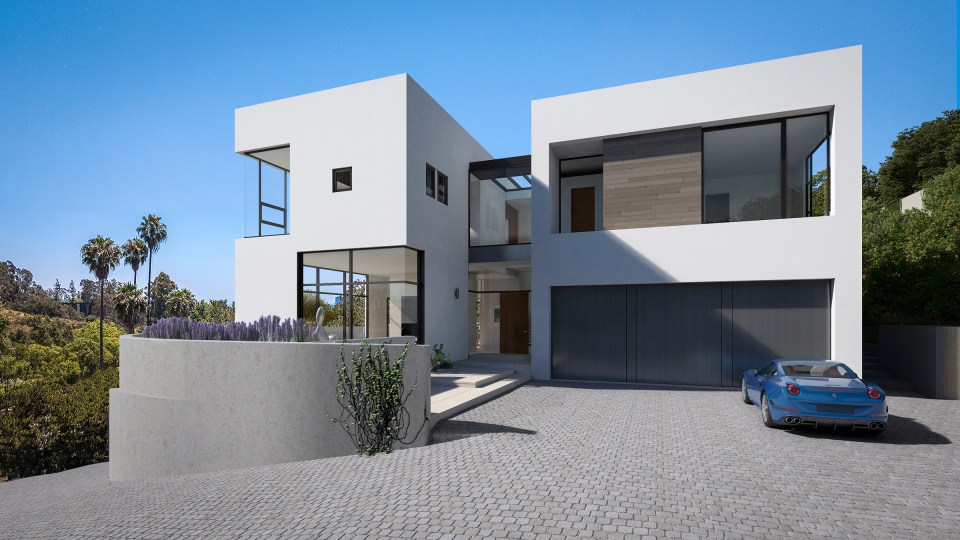 The entrance to the house is a transparent gap between two wings of the house. To the left is the formal living area on the ground floor and the master bedroom above. To the right are the master closets over a three car garage.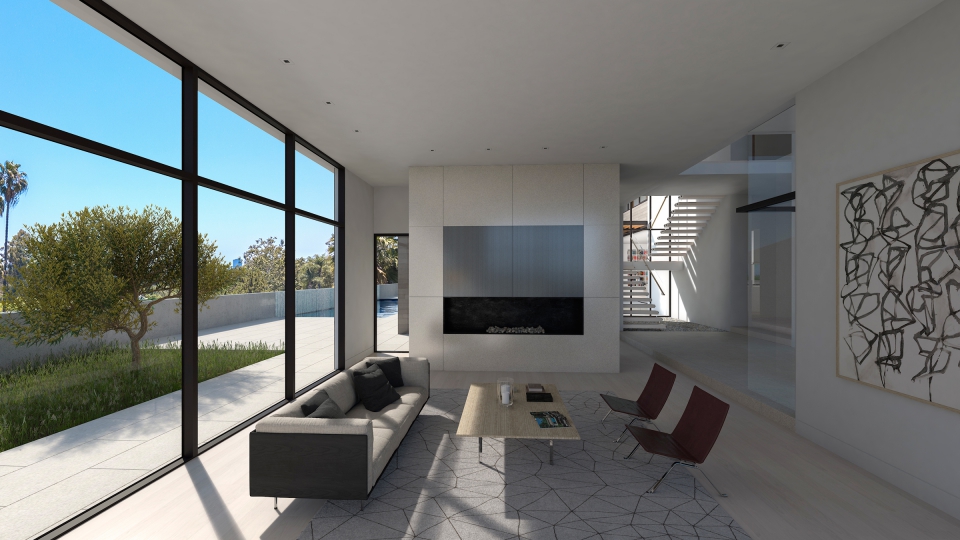 The formal living room, with a view toward the pool terrace. The fireplace anchors the space. The wood and glass stairs can be seen to the right.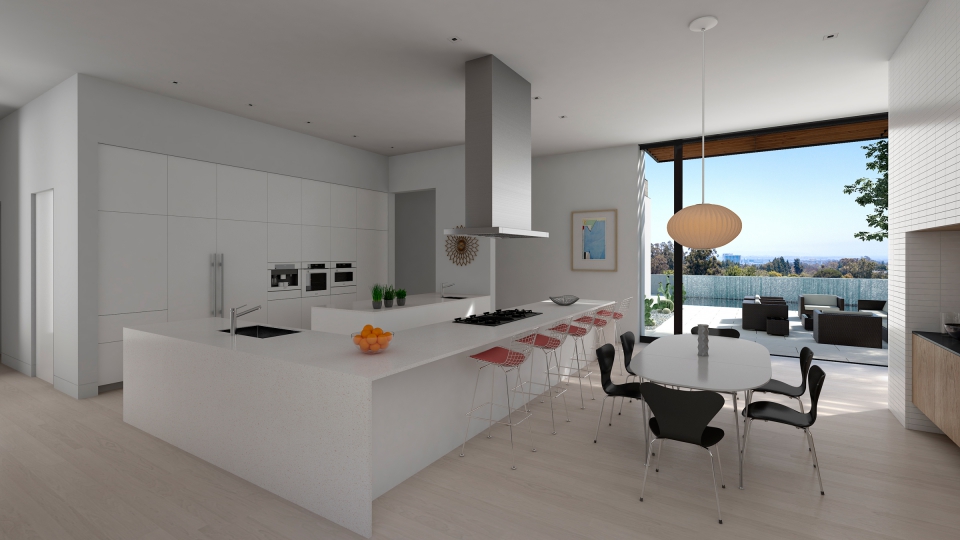 The kitchen and informal dining area. The full height doors slide all the way open so the dining area connects directly to the pool terrace.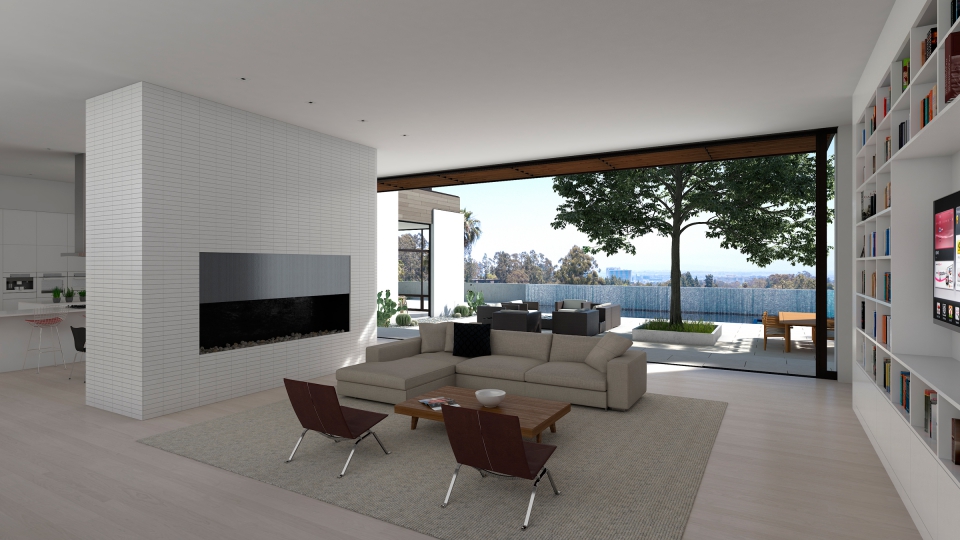 The family room area, anchored by a fireplace. The white brick wall divides this space from the kitchen and dining area. This room also opens up directly to the pool terrace. A wood awning can be seen over the opening, providing needed screening of the afternoon sun.
View from the master bedroom corner window, toward the pool.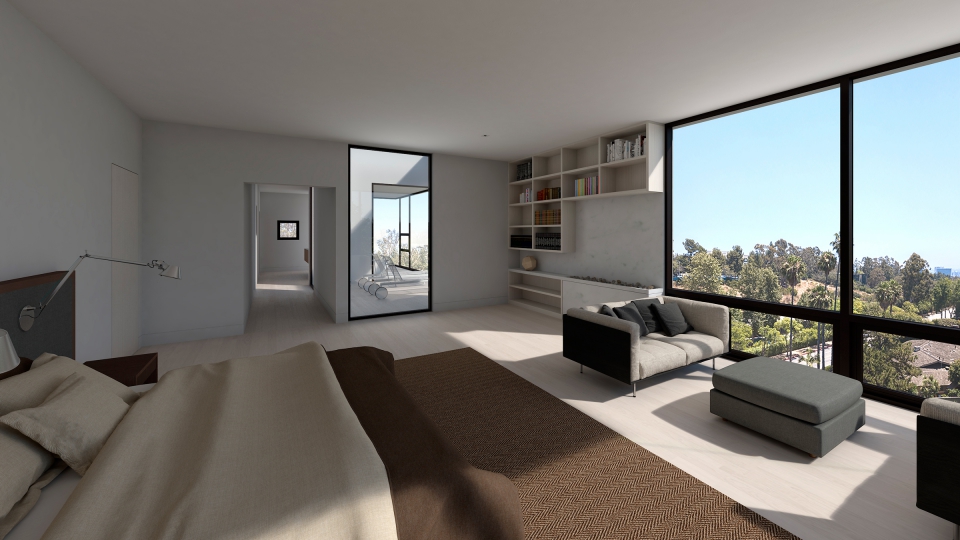 View in the master bedroom toward the master terrace and the bathroom beyond that.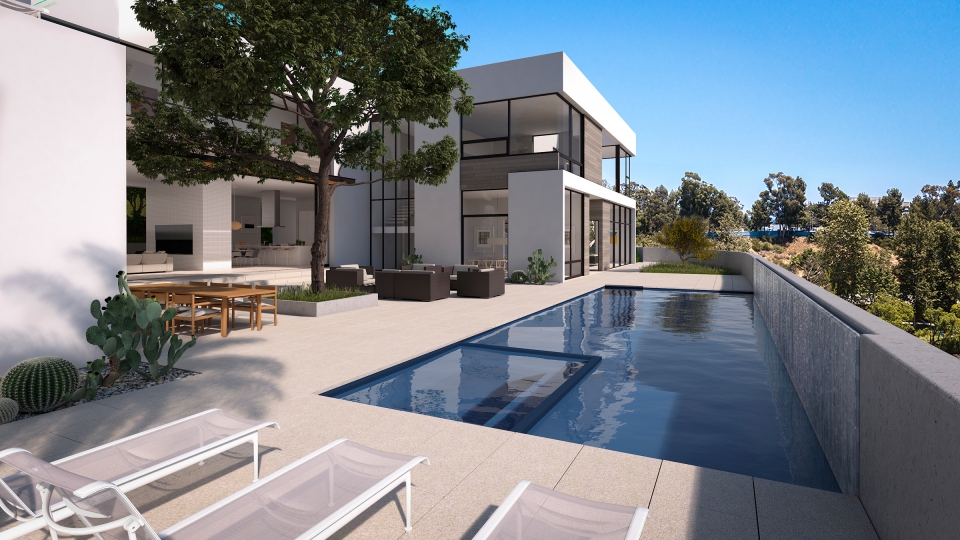 The pool terrace, looking toward the master bedroom wing. One can see through the sliding door opening into the kitchen.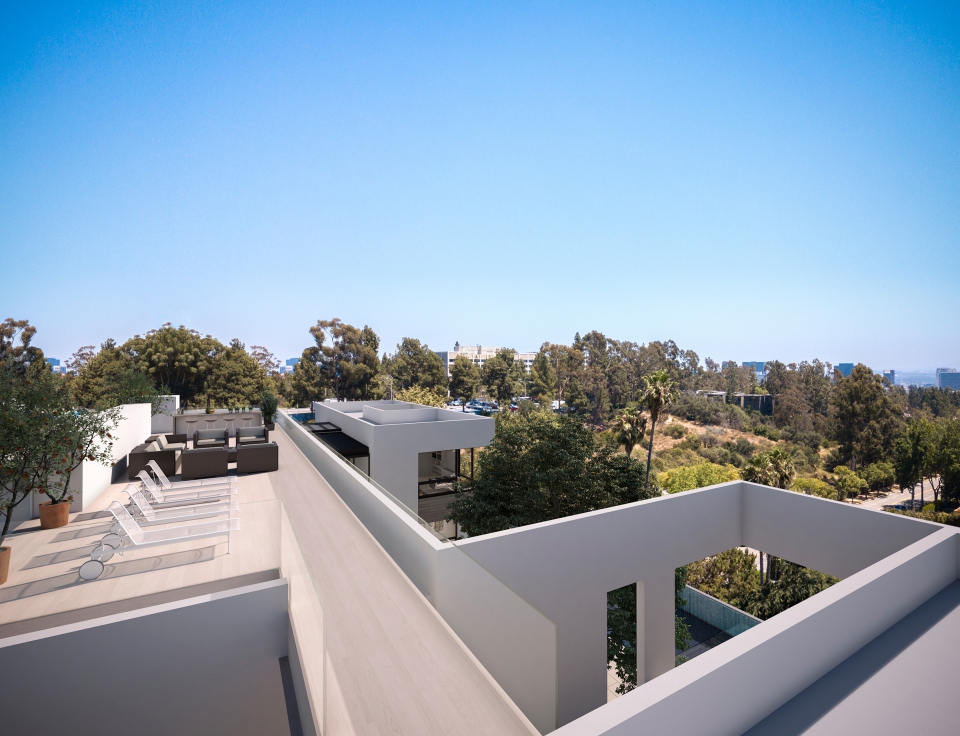 View of the rooftop terrace.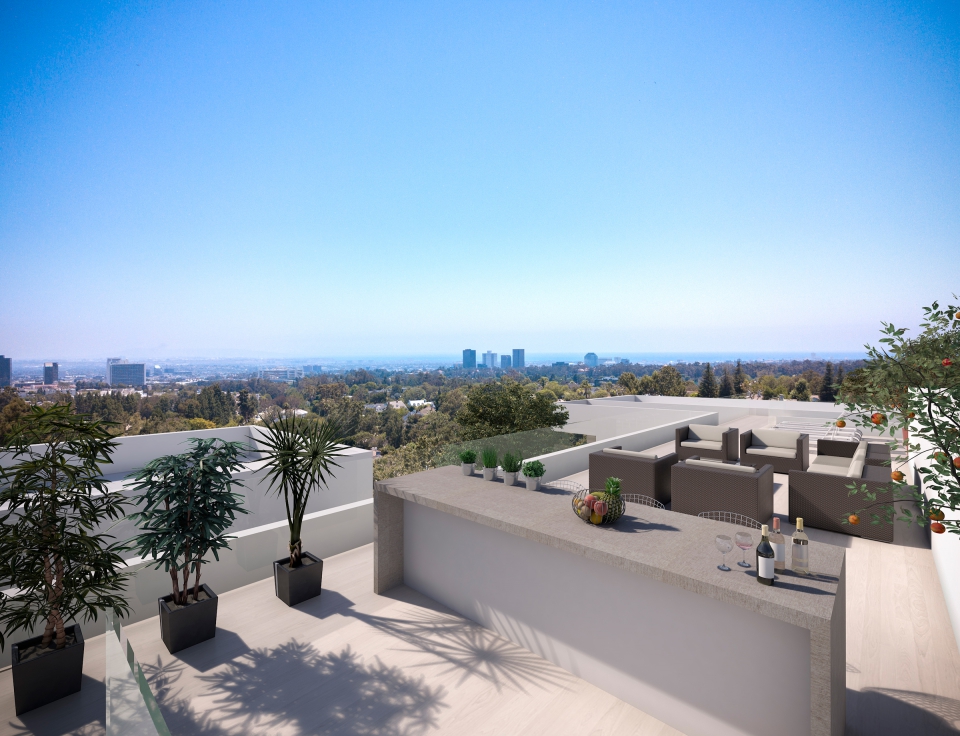 View from the rooftop terrace toward the ocean.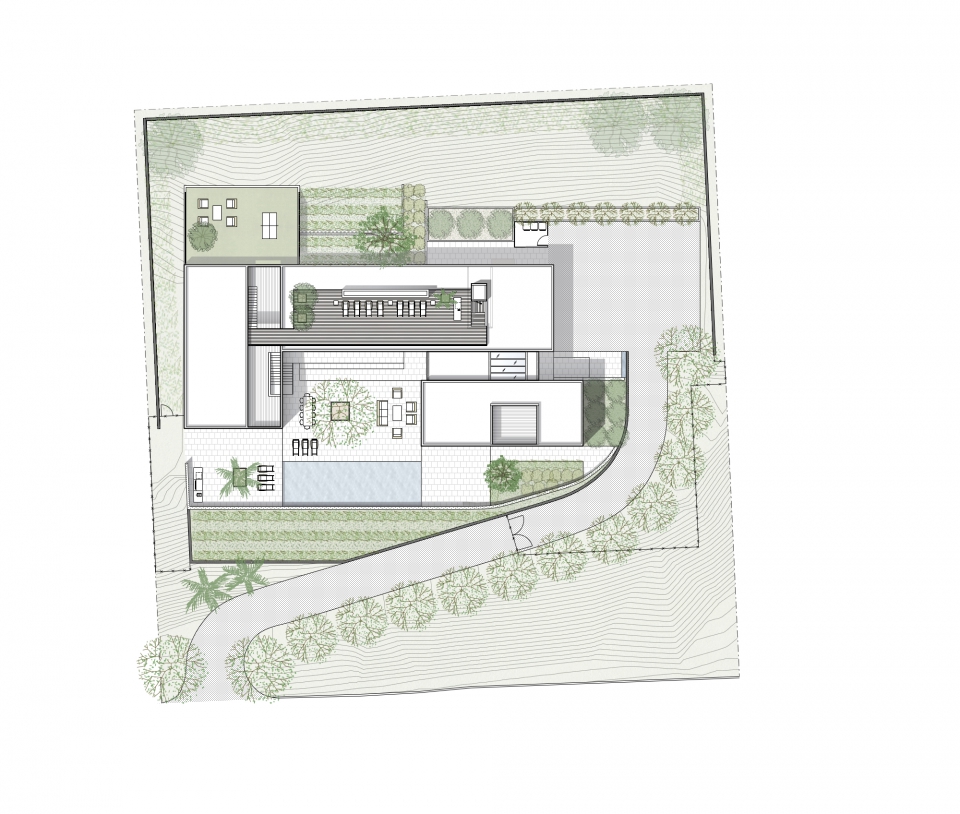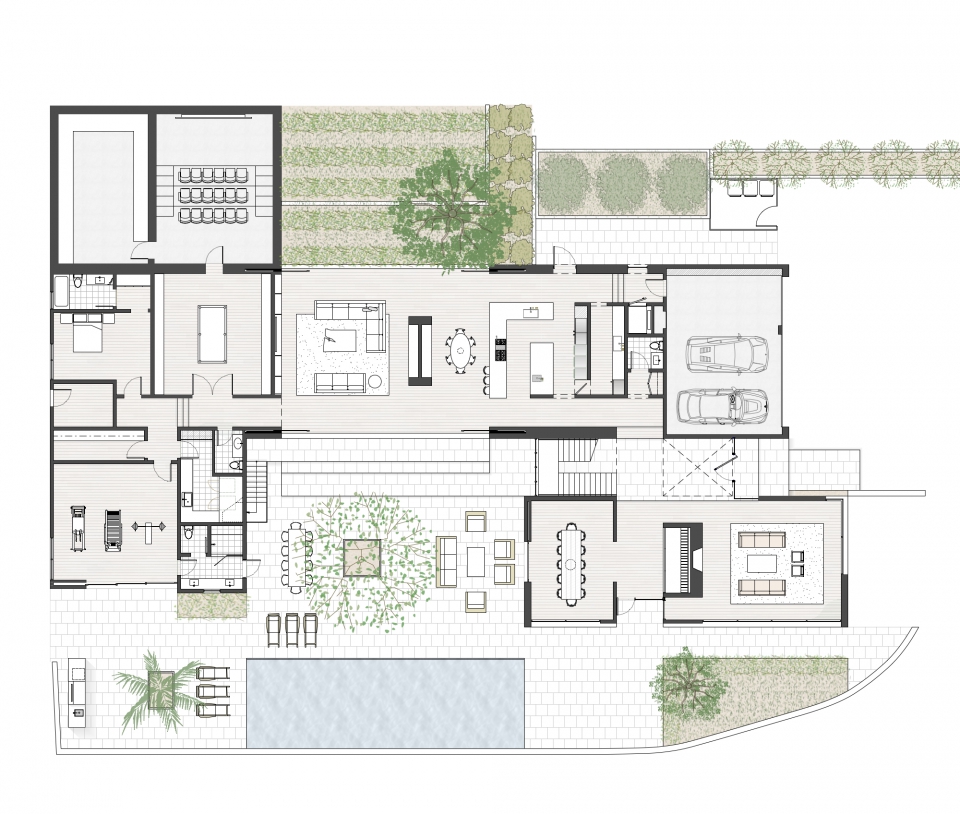 Ground floor plan:
3 car garage, living room, dining room, wine room, powder room, kitchen and pantry, family dining area, family living area, screening room, gym, billiard room/ library, maid's room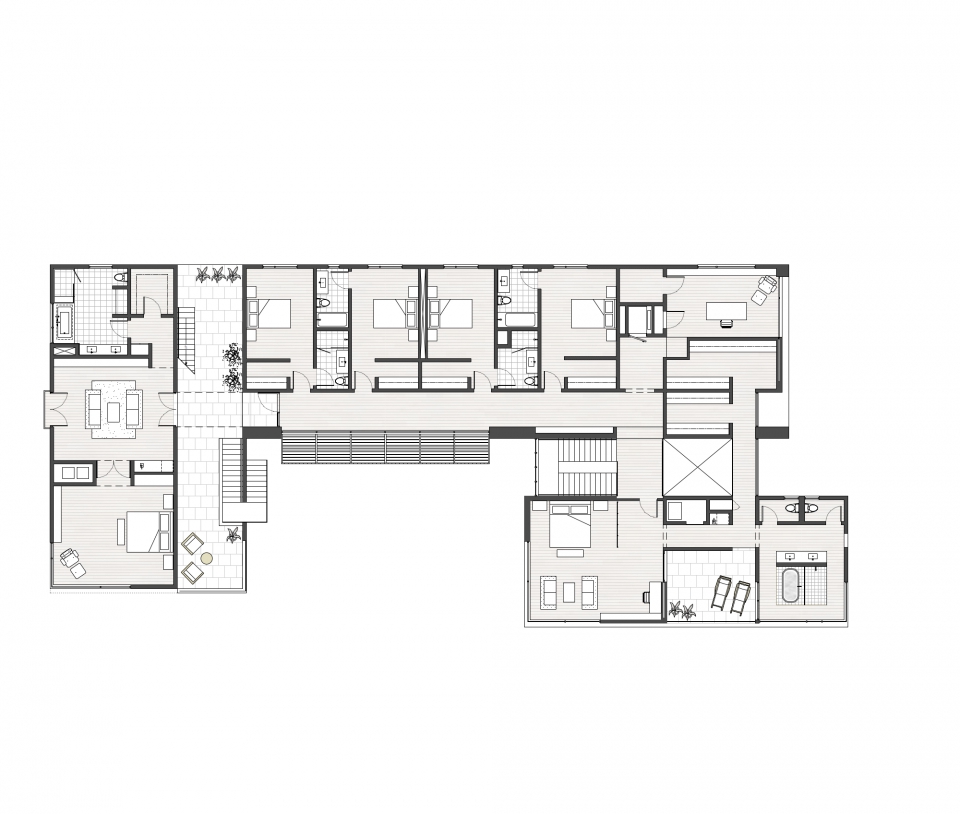 Second story plan:
4 bedrooms, guest bedroom suite, master bedroom suite, office, terrace
Thank You
Your contact infomation has been sent
we will be in touch shortly
×