Thank You
Your contact infomation has been sent
we will be in touch shortly
×
Silver Lake Guest Pavilion Design
Dutton Architects has completed a design for a guest pavilion and meditation  room on a spectacular site on top of Micheltorena Avenue in the Silver Lake neighborhood of Los Angeles.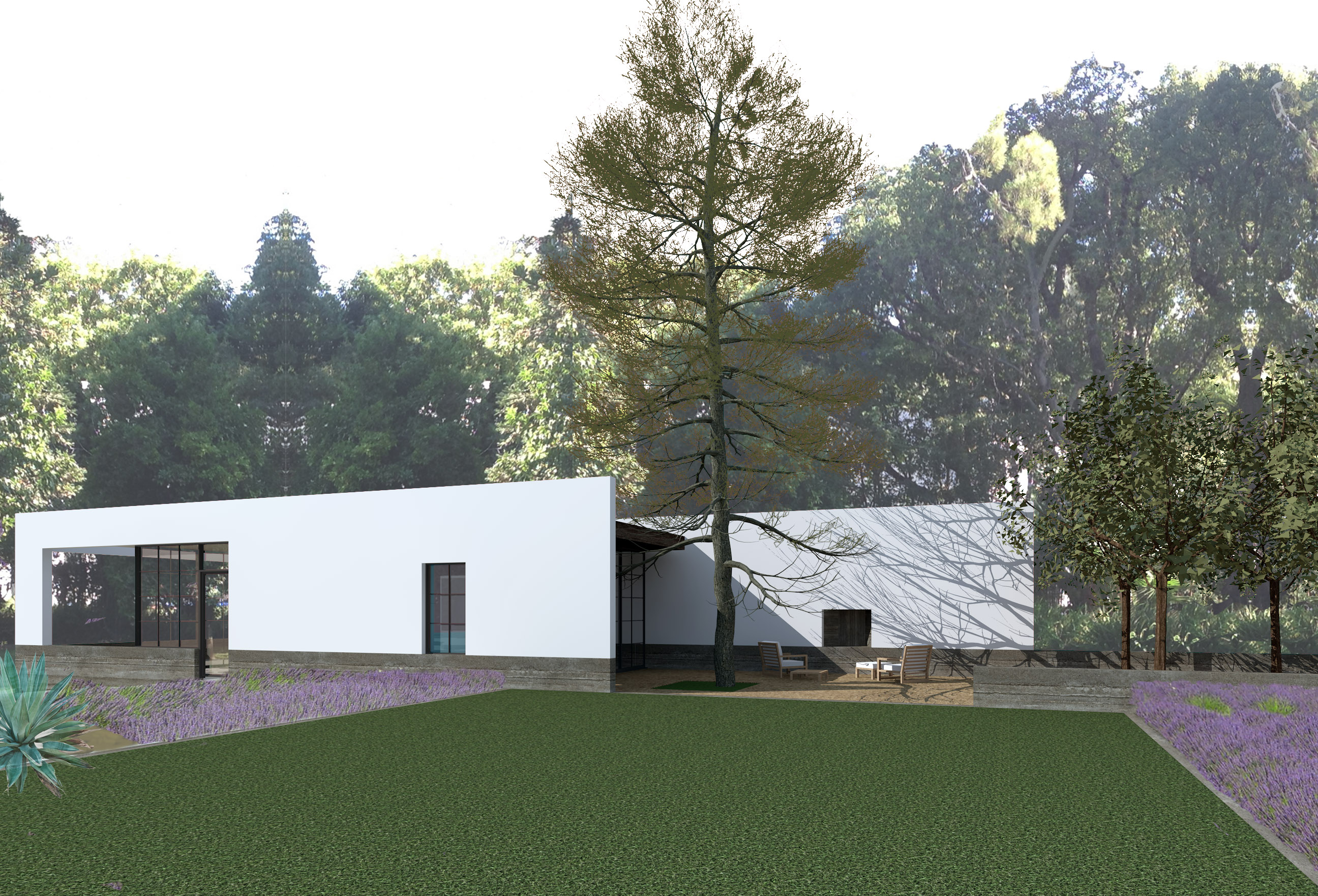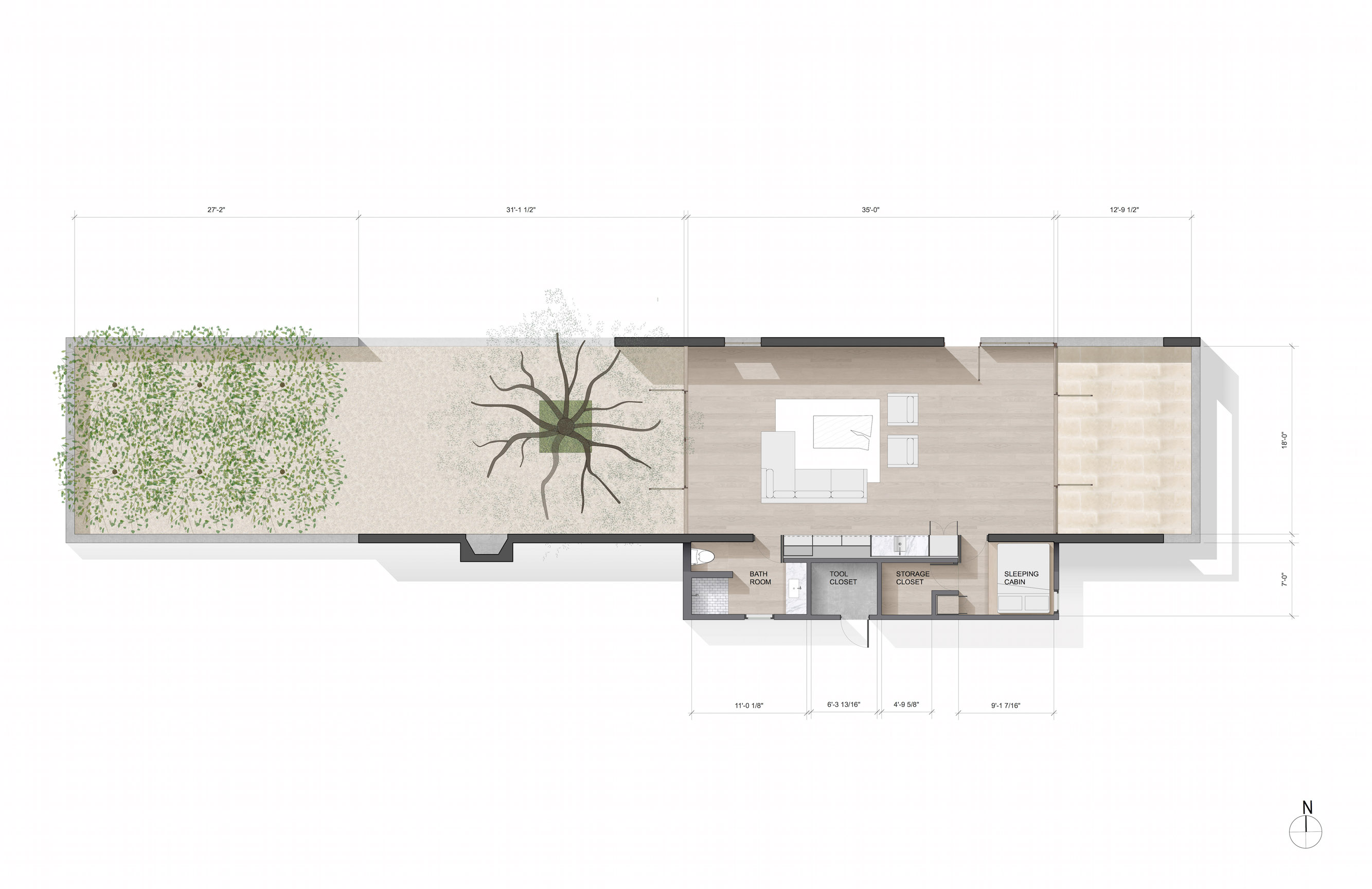 The pavilion consists of two walls that cut across the property at the top of a hill. One side frames views to the Silver Lake reservoir and San Gabriel mountains. The other end opens up to views of the Hollywood Hills. A balcony on one side, and a terrace on the other, connect seamlessly to the interior space.
The design is a modern vision that is meant to complement the Spanish main house. The finishes are lime-washed plater walls, and the windows are wood multi-lite sashes. Board-formed concrete adds a richness of materiality to the base of the building.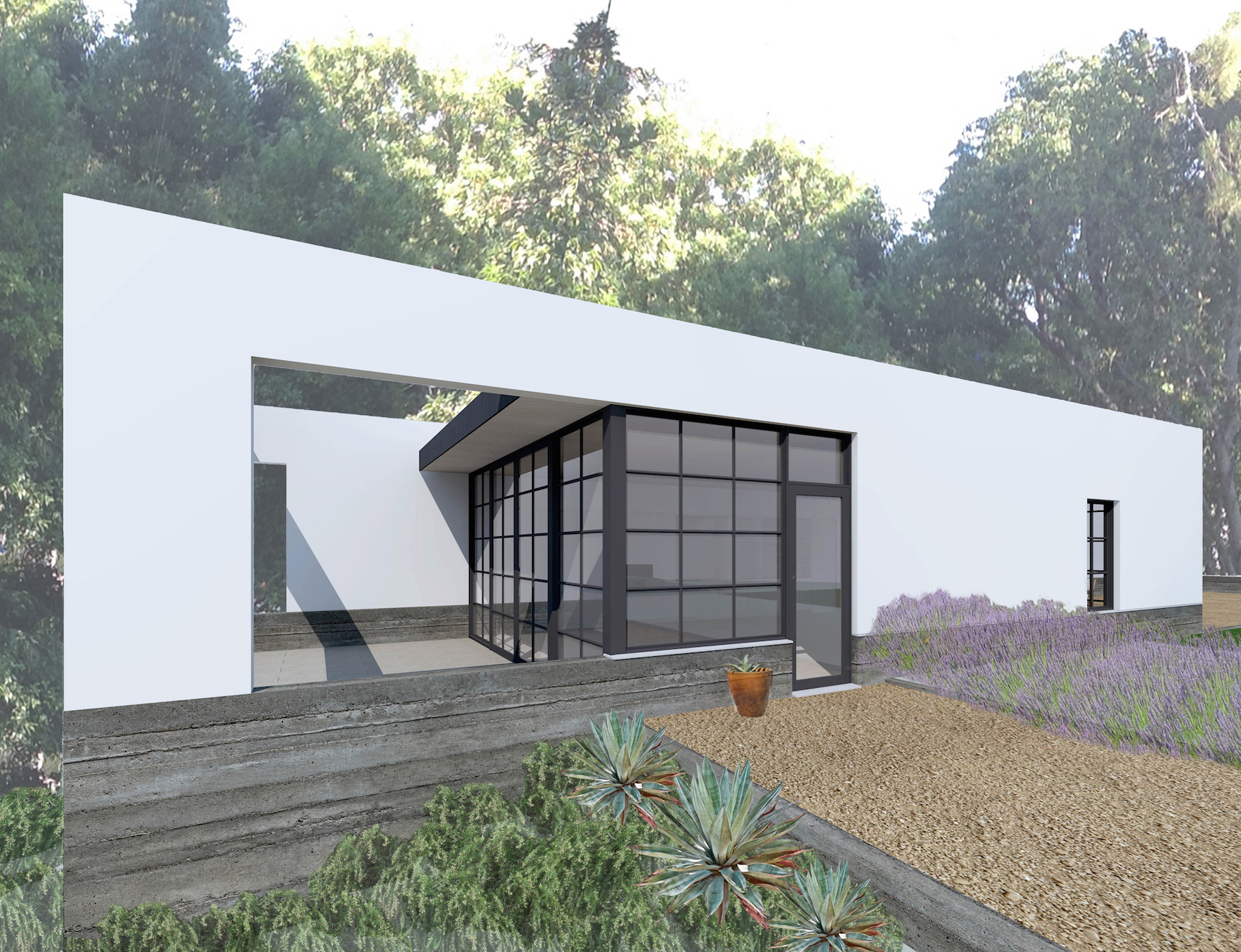 Thank You
Your contact infomation has been sent
we will be in touch shortly
×