A guest house perched on the Micheltorena hill of Silver Lake.  It makes a statement about architecture, landscape, and how to live in harmony with both.
Extending over the hillside
The more public side of the guest house extends over the hill with an outdoor deck.

Inhabiting the space between two walls in the landscape
The project is conceived as beginning with two parallel walls that get filled with program and carved away to make a courtyard.
Pathway to a retreat
A path leads straight from the main house, along the edge of the hill, to the entry of the guest house.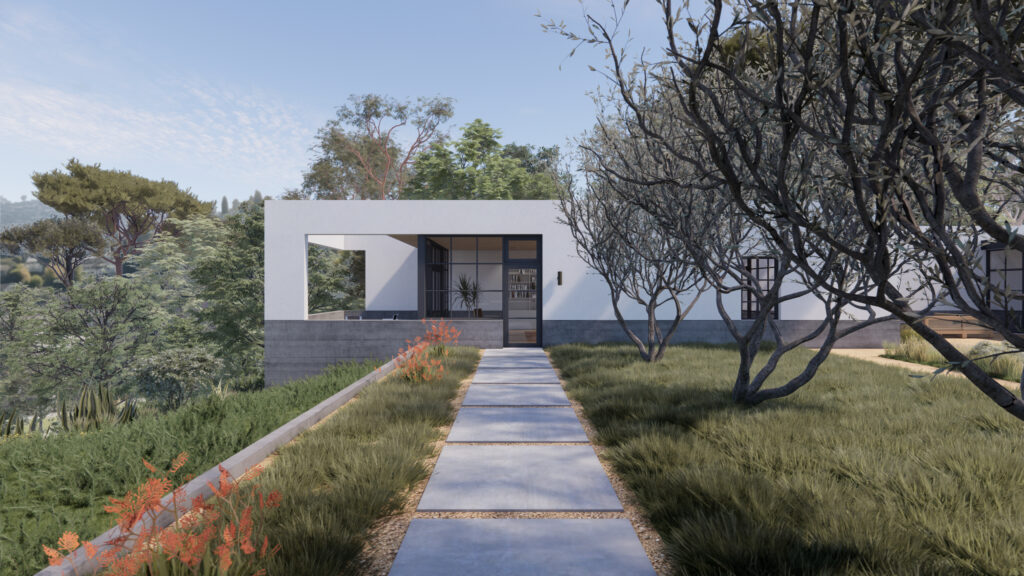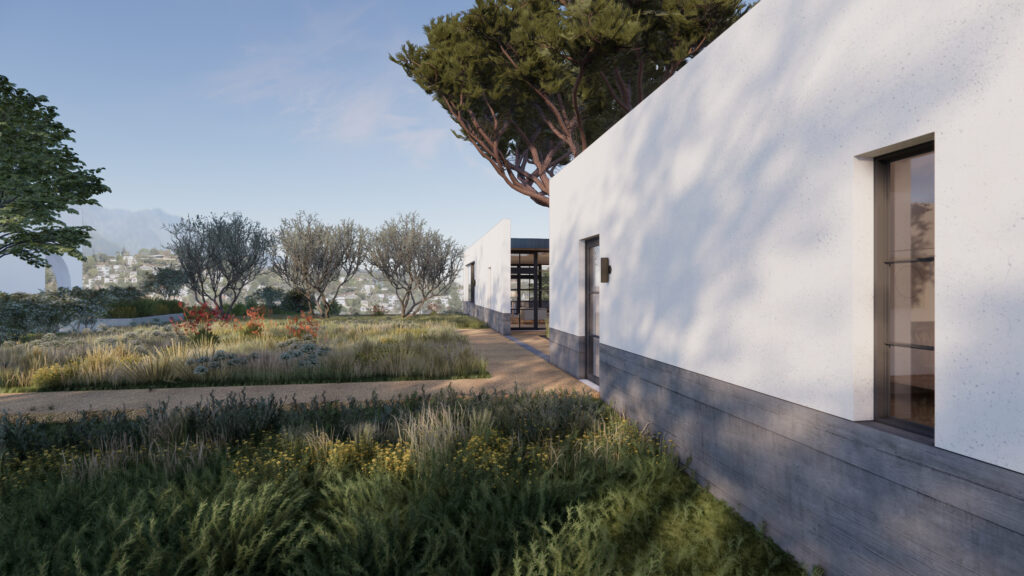 Framing the landscape
A long white wall with a concrete base marks the edge of the landscape, and is a mute facade for the guest house. An opening in the middle of the wall leads to a courtyard.
California courtyard living
The courtyard is conceived of as a continuation of the guest house space, just without a roof. In fact, it is the canopy of an existing large pine tree which provides a sense of shelter from above. The ground is DG, and a fireplace anchors the space.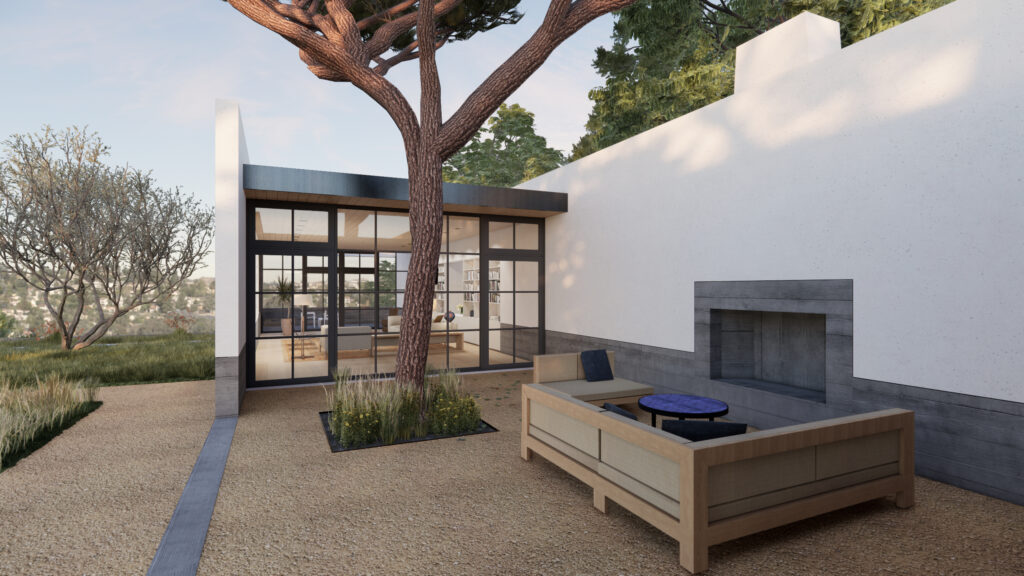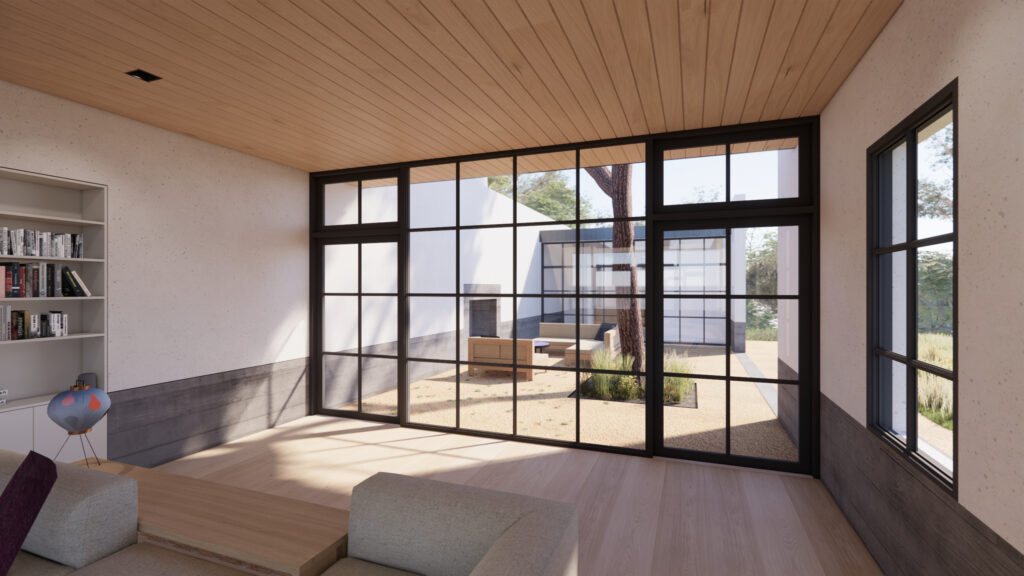 View toward the courtyard from the living area
A wall of windows and doors create is virtually transparent, promoting the feeling of connecting the interior to the exterior
View toward Silver Lake and the San Gabriel mountains
A large decks completes the living space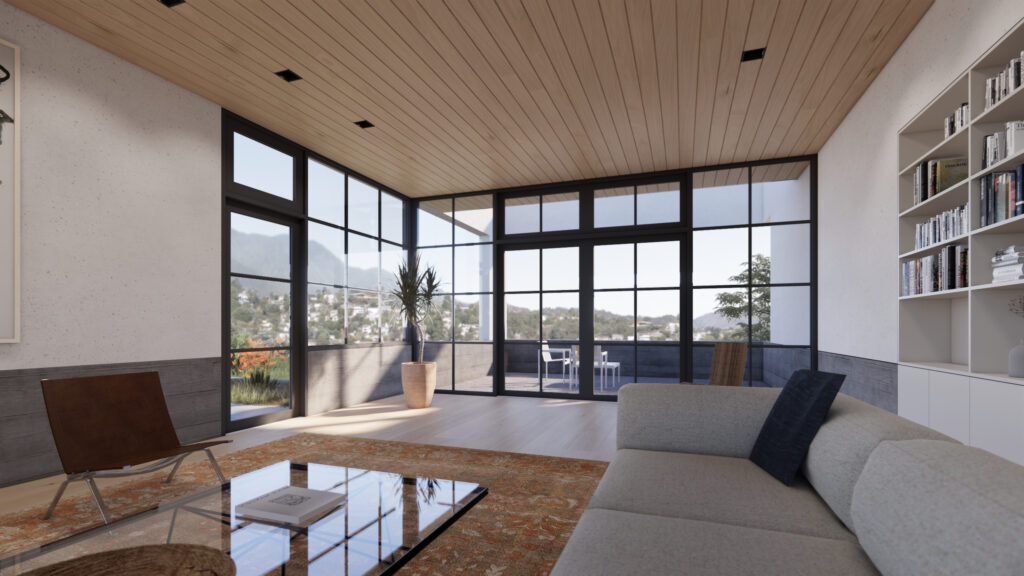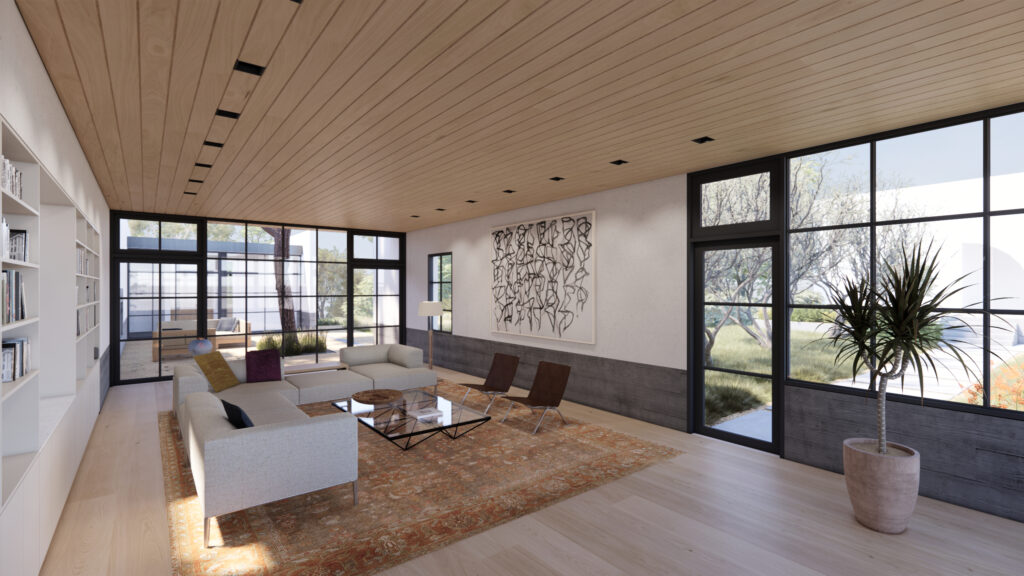 The living room
This room is filled with light, and views to the green landscape just beyond.
The living room
View toward Silver Lake reservoir. Built-ins for storage allow the space to remain open and light-filled.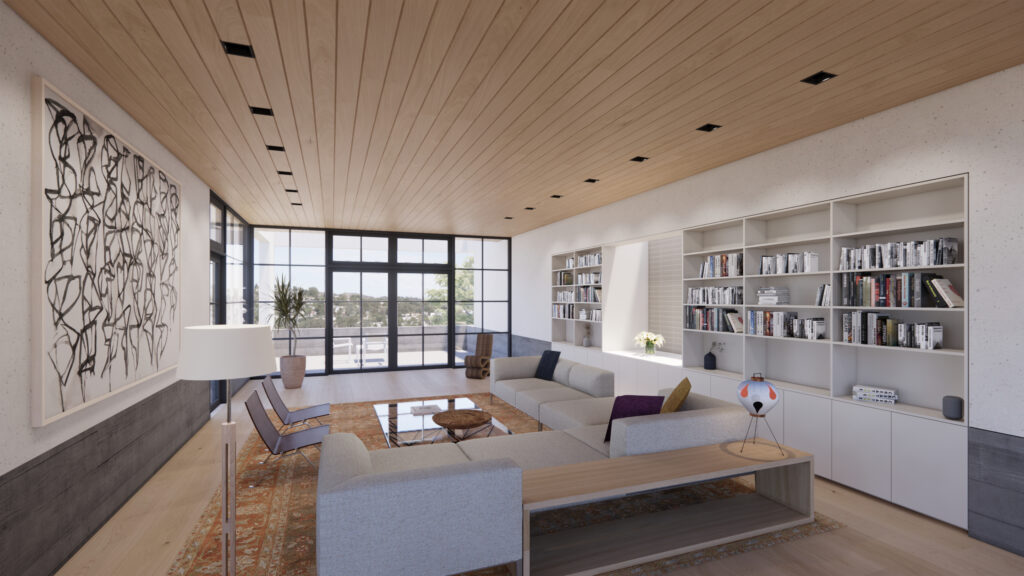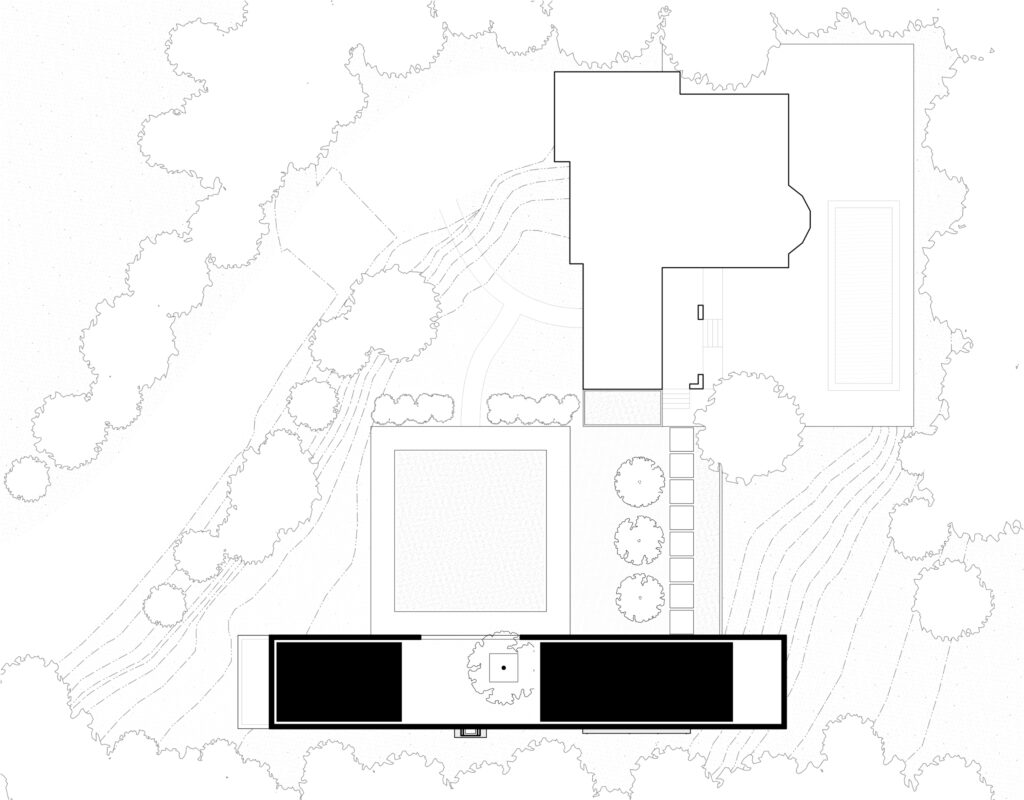 Site Plan
The new building anchors the southern edge of the property, and spears the crest of the hill. A new landscape square and courtyard align, allowing the gardens to flow into the guest house.

Floor Plan
One can see how the various usable spaces, including the outdoor courtyard, are all defined by the two parallel walls.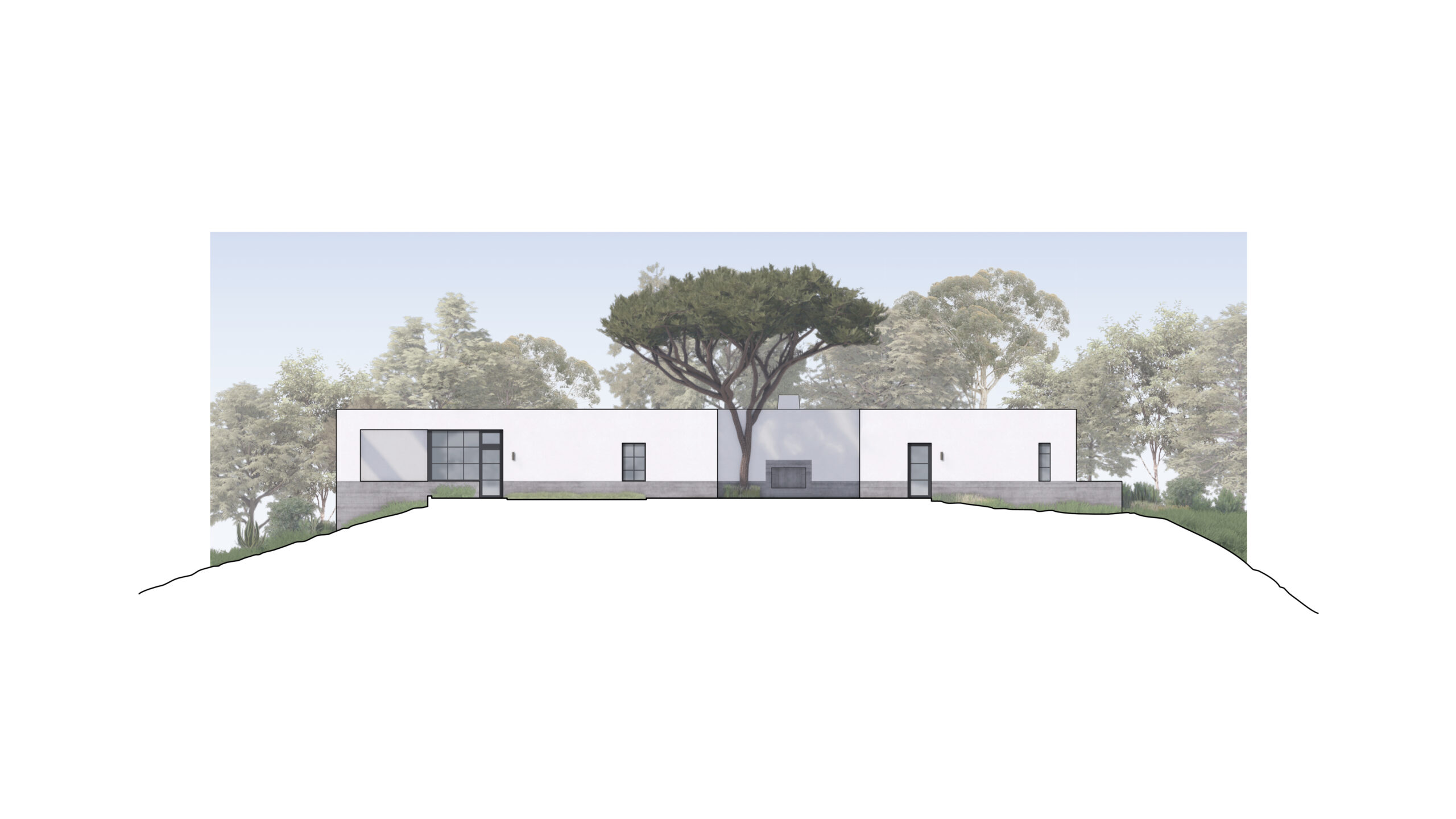 A wall in the landscape
Front elevation