Sacramento River Residence
A modern wood family home, floating over the Sacramento River
Connecting to Nature: The private side, open to views
The house is perched above the land by a series of concrete columns, allowing the river to flood and not damage the house. The grounds slope gently to the river. There is a pool close to the house, and a dock in the river. A deep covered porch runs the entire length of the house.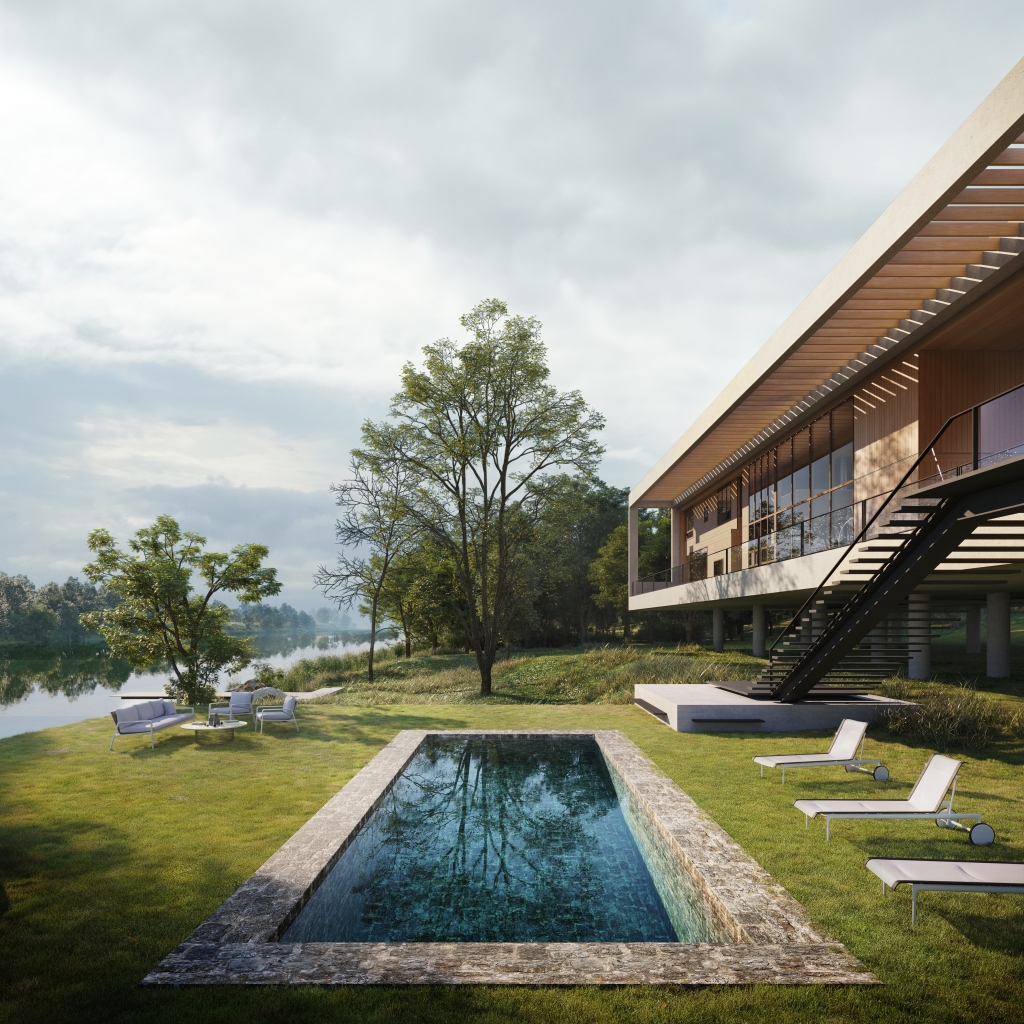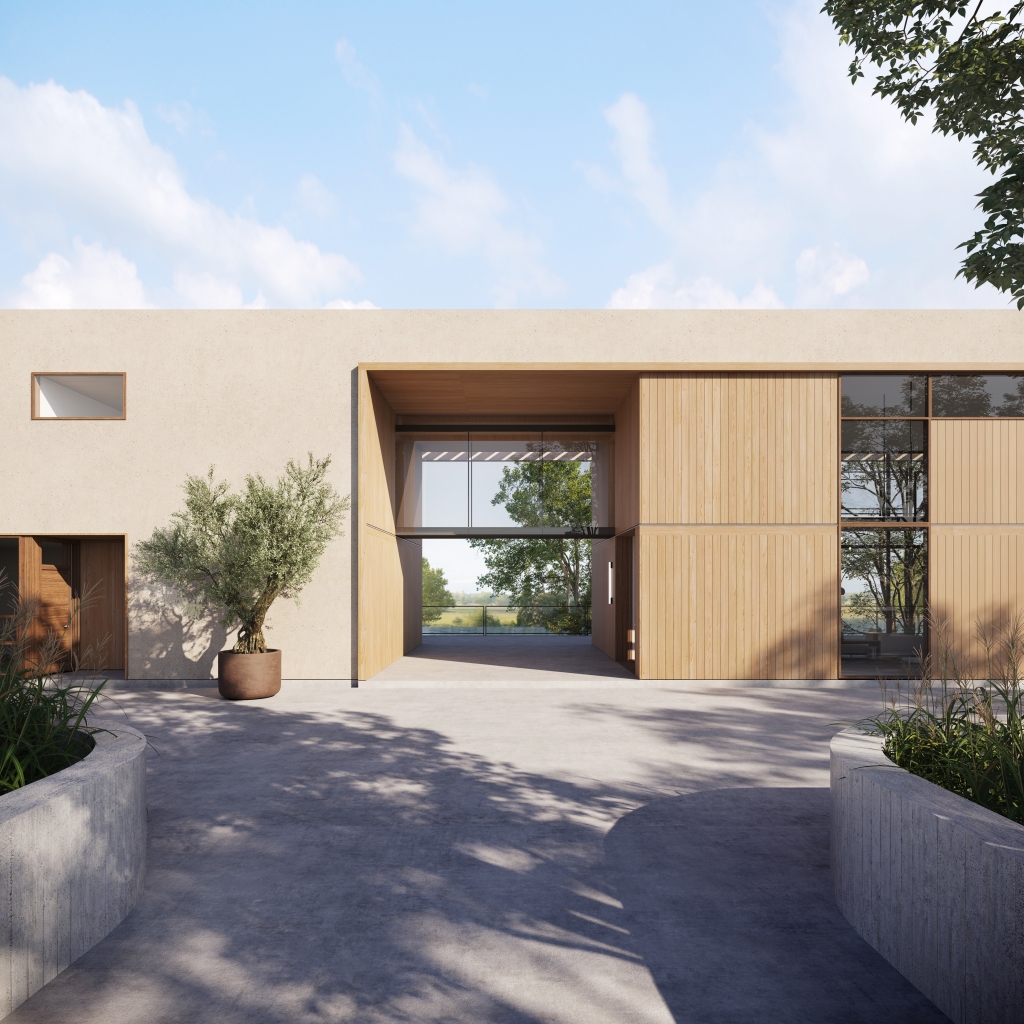 The Public Side: facing the roadway, with a framed view of the river
The facade facing the main street (Garden Highway) is more closed down- for privacy and sound. The driveway is centered on a large opening which frames the view, gives the driver a hint of what's to come. The facade is mainly cement stucco with infills of wood. The main entrance to the house is from this large vestibule. A private entrance to the guest quarters can be seen to the left. The transparent bridge traversing the second floor of the vestibule is the link between the main house on the right and the master bedroom suite on the left.
The Family Room – Living over the water
Two views of the double-height main family room, which contains the living area, the dining room, and the kitchen. The street side is more opaque with walls for the owner's art collection. The river side is has floor to ceiling wood windows with views to the river and agricultural lands beyond. A suspended second floor walkway connects the children's bedrooms in the main house, with the master suite on the other end of the house.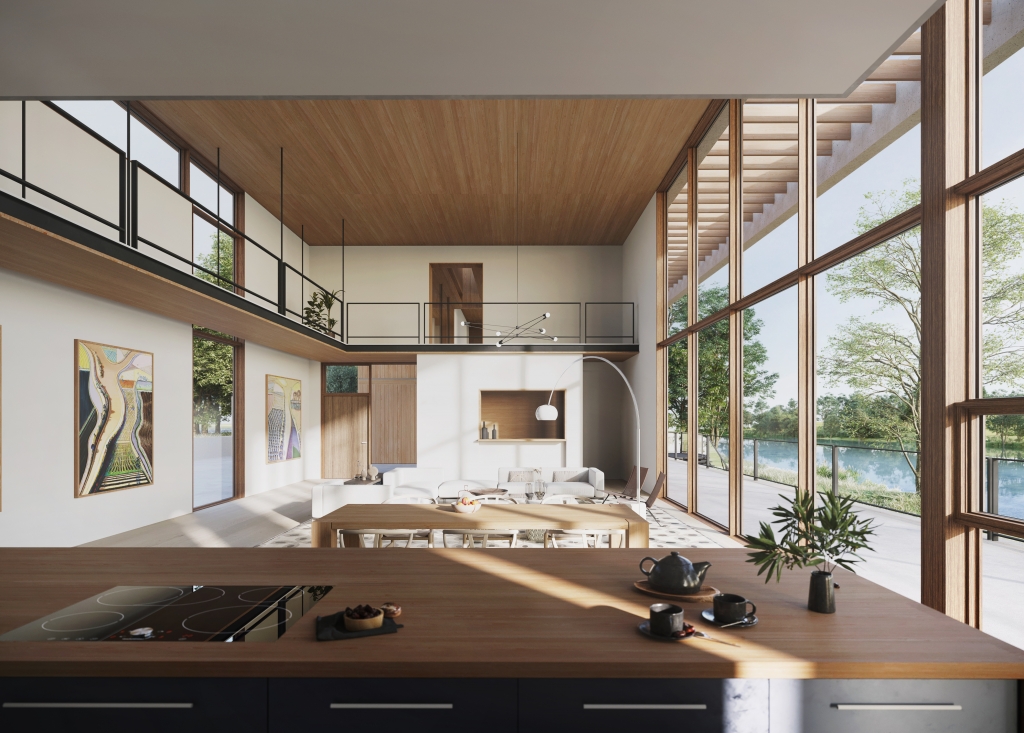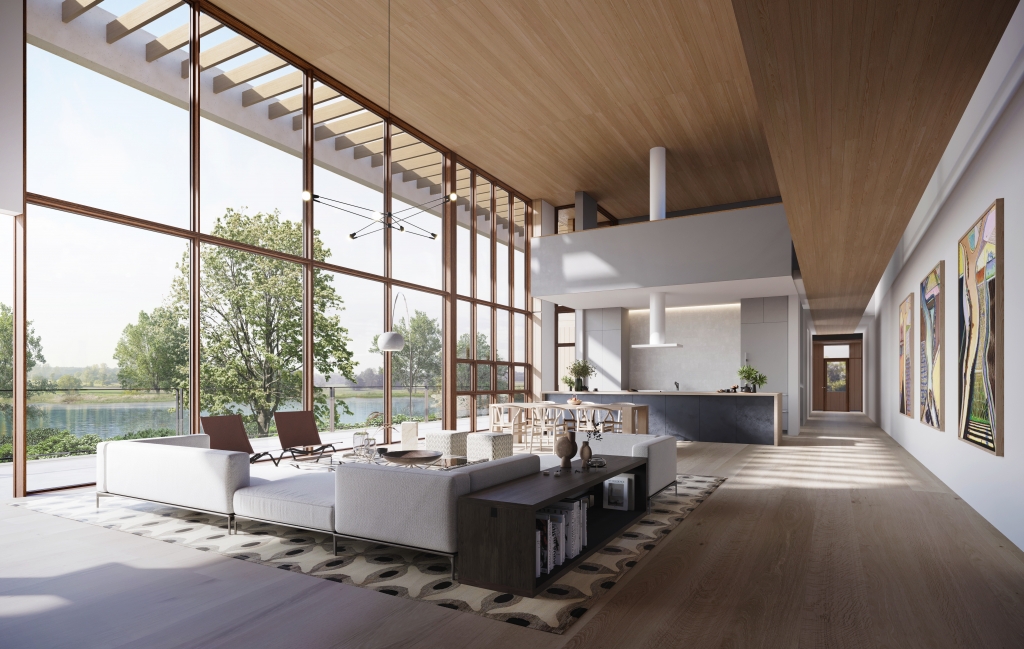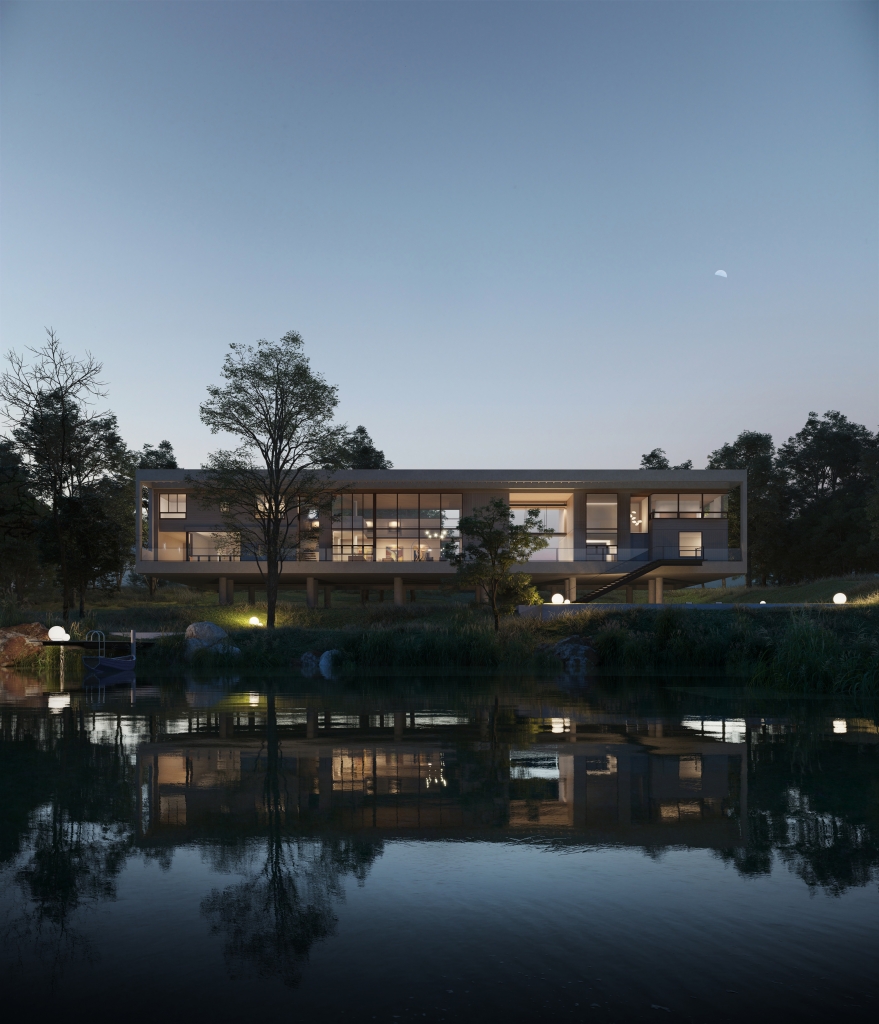 Floating above the banks of the river
Dutton Architects designed this house as a long narrow modern box for living, with a facade that opens up to the river. The house sits in the levee of the Sacramento River, connecting to nature with the water below it, and agricultural fields beyond. It is impossible to realize the city of Sacramento is blocks away, and the airport close by. A true retreat on the edge of the city.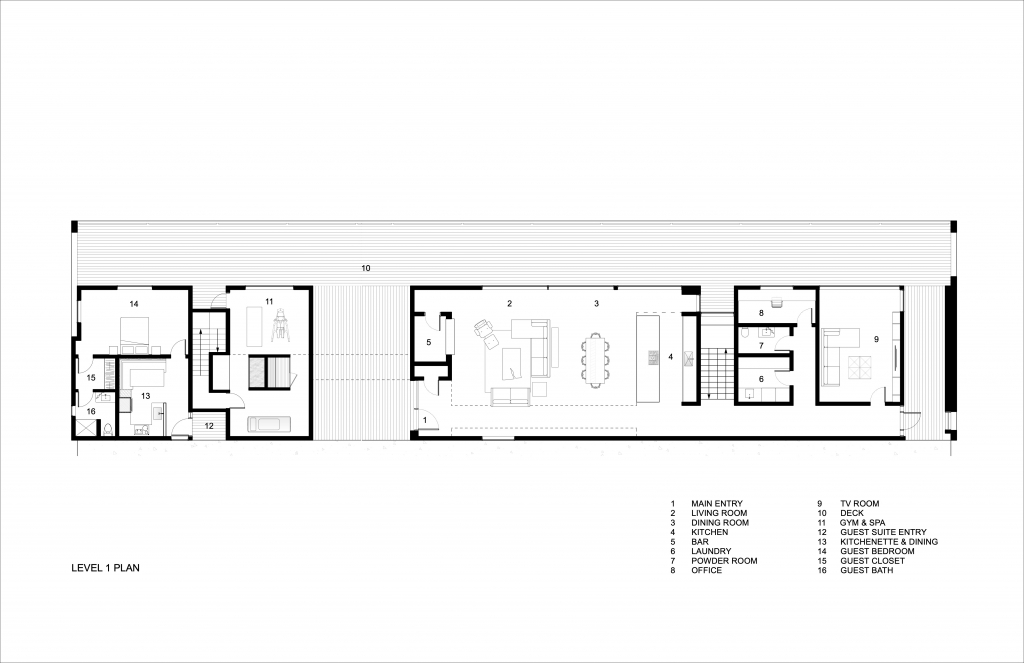 Plans: First Floor
The house is designed as one long bar building parallel to the river and Main Street. The house is centered on the double height family room. On the ground floor, there is an office and screening room  on one end of the house, and a gym and guest quarters on the other.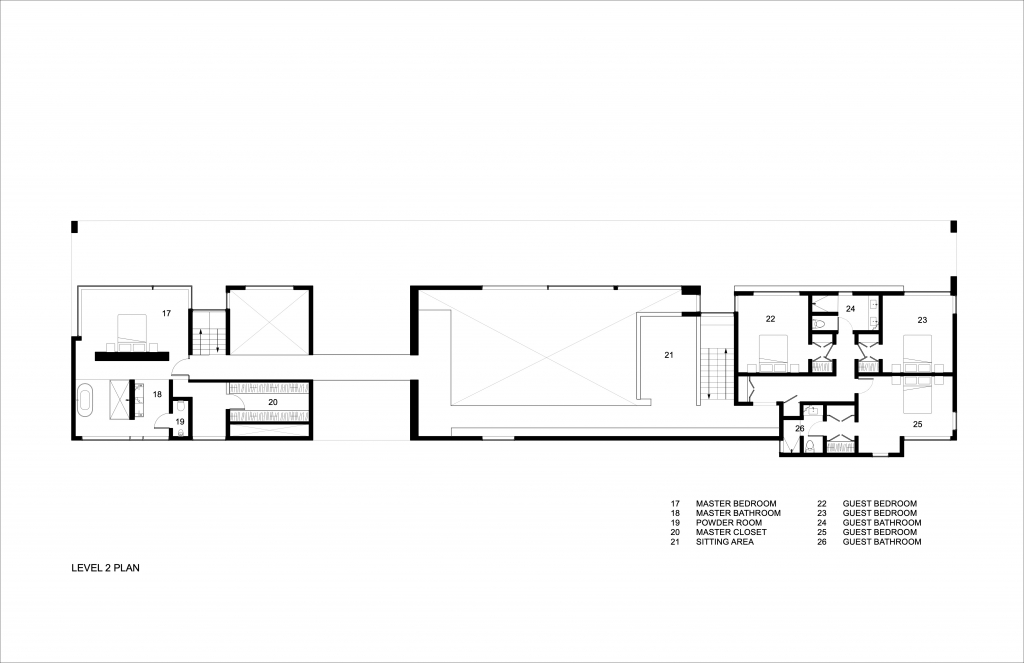 Second Floor
The second floor contains the children's bedrooms on one end, and the master suite on the other end, connected by a bridge between the two sides.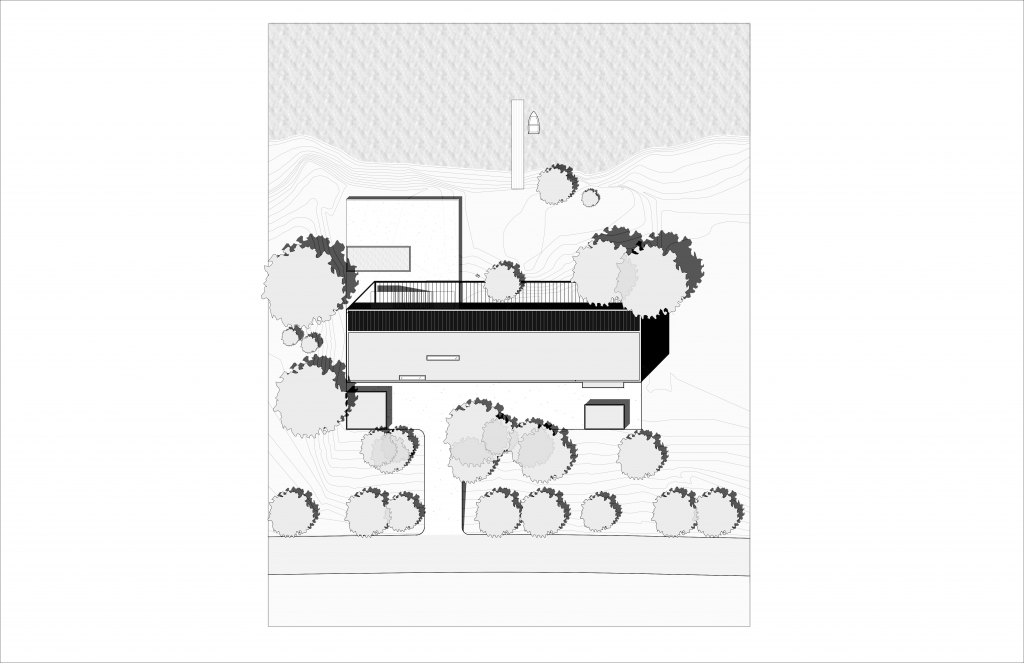 Site Plan
Relationship of the house to the highway to the river. The house is conceived as a band mediating between the two, raised over the river bed.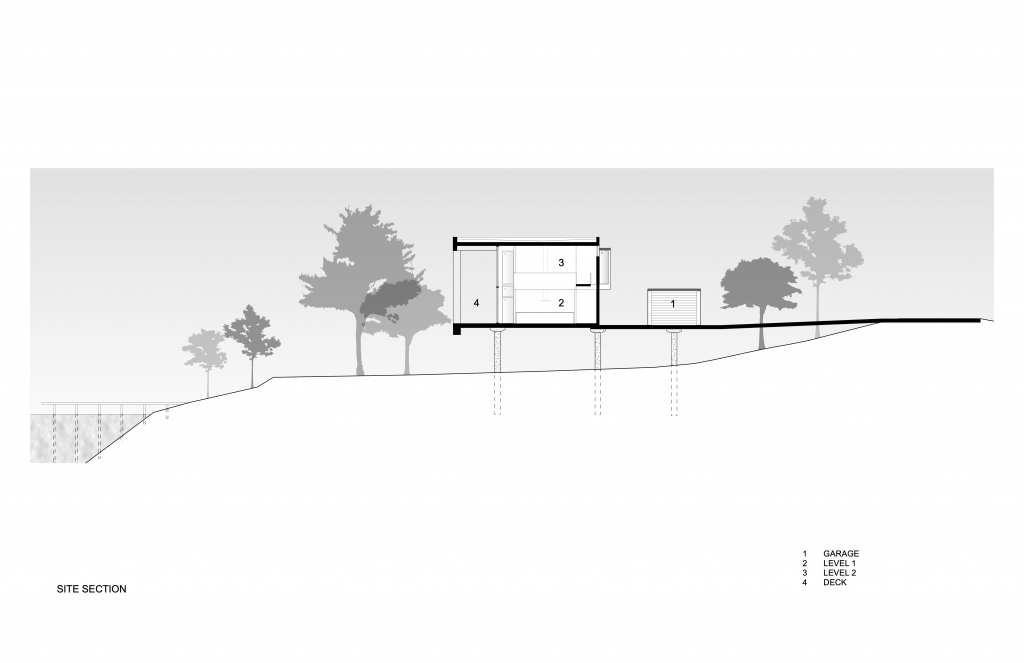 Site Section
The section shows how the house rises above the river bed, allowing the river to flood under it and creating the feeling of living in the trees, with great views to the river and farmland beyond.