Renovating a mid-century post-and-beam house in Beverly Hills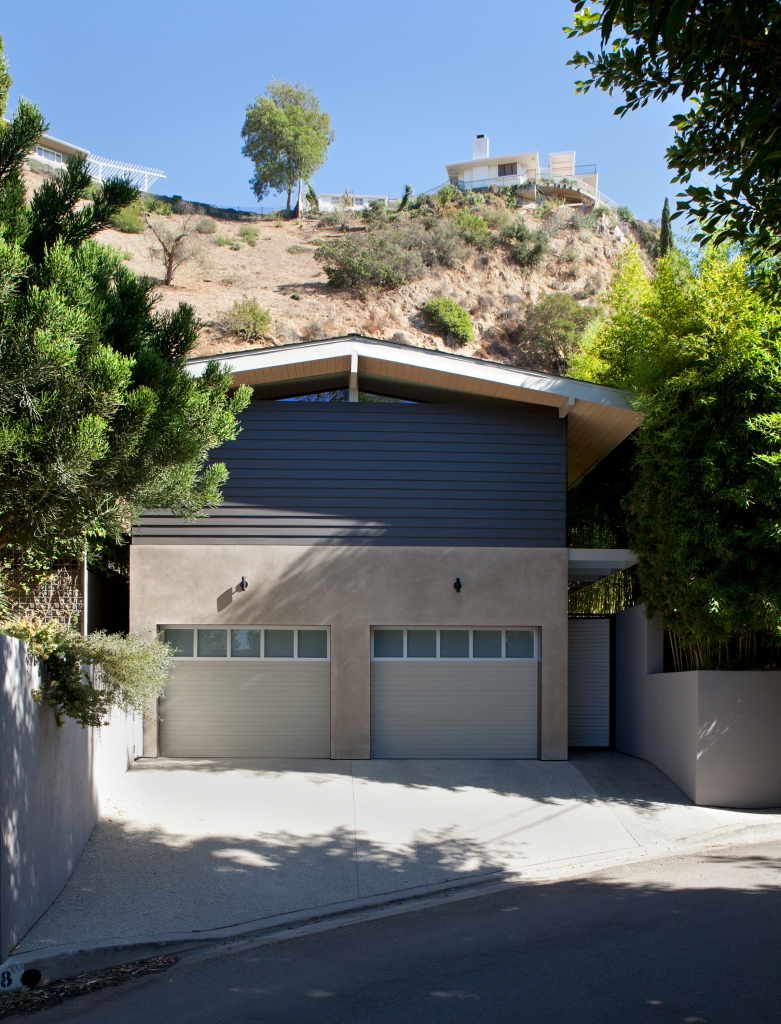 A new facade
Front elevation of our renovation of a mid-century post-and-beam house in Beverly Hills.  We added a cement plaster base with siding above, and created two new triangular clerestory windows on either side of the ridge beam. A secure gate to the right acts as the front door, leading to a front garden.  (all photos by Undine Prohl)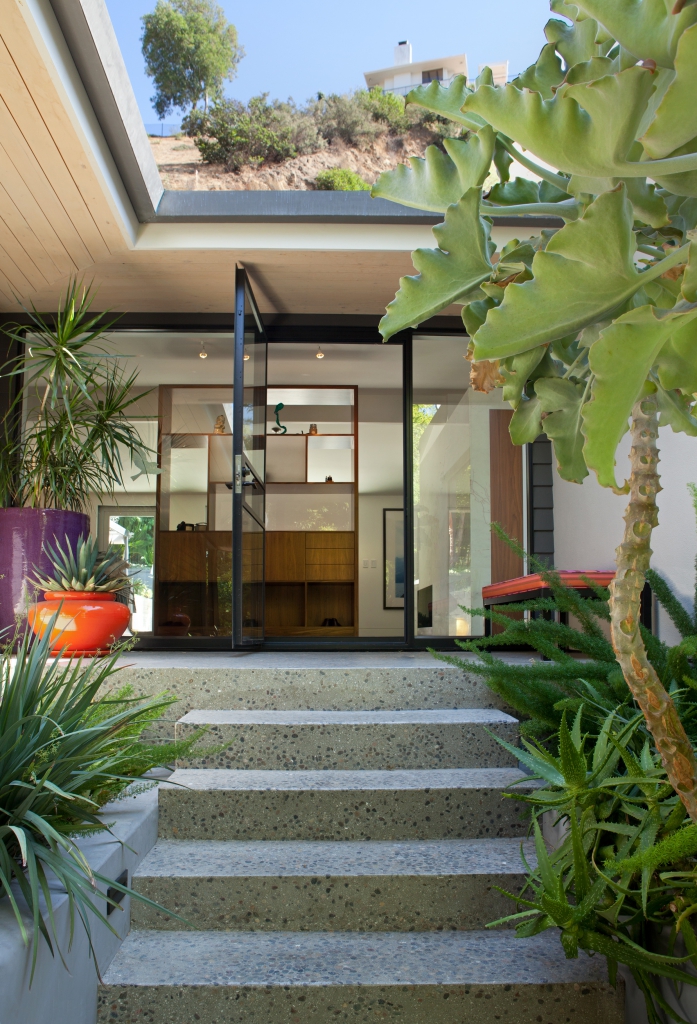 Front entry
View from the entry stairs. The front entry was designed as a steel/glass wall so the garden and house flow together. A new polished seeded concrete deck and steps supports the mid-century origins of the house.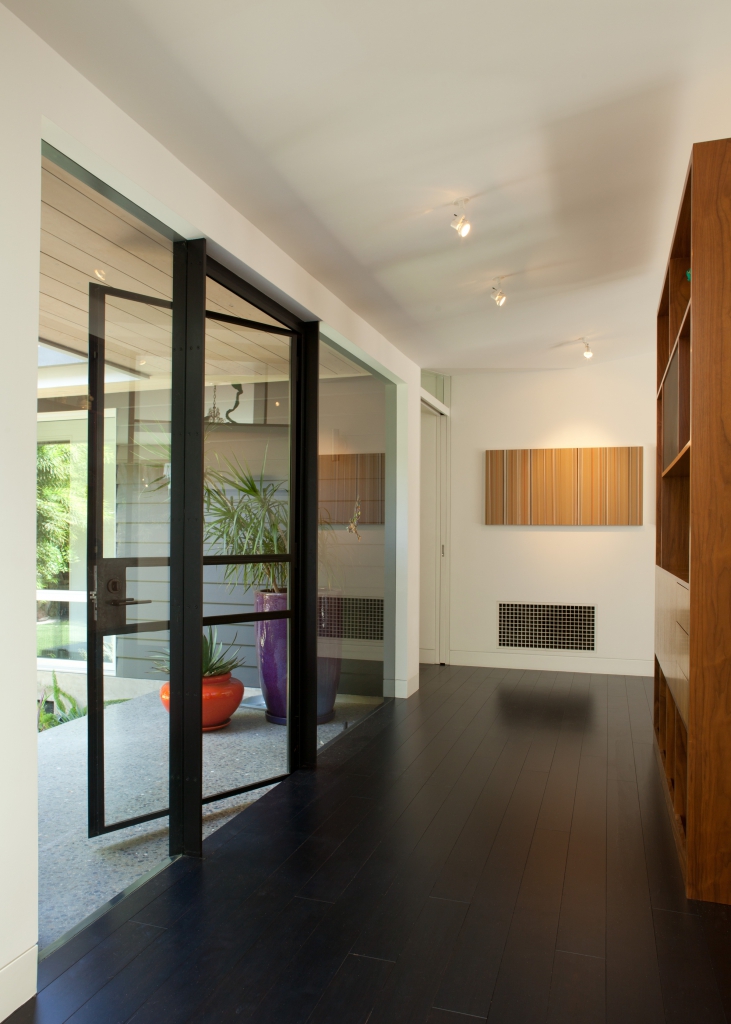 Entry hall
View of the entry area, where the original front wall of the house was opened up with large sheets of glass, and a custom steel/glass door inserted in the middle of the wall. Custom freestanding walnut casework helps define this entry area.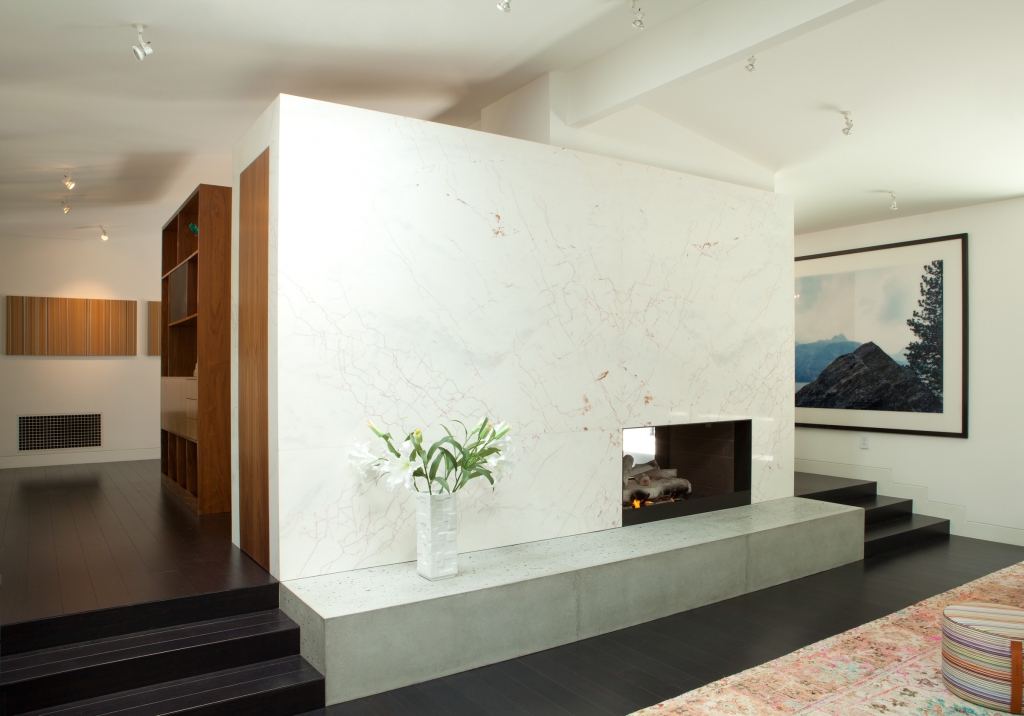 A new central hearth
A new double sided fire-place divides the living and dining areas, and negotiates the drop in level between those two rooms. The stone is Italian dolomite, the hearth is solid poured concrete and the firebox is framed in blackened steel.
Kitchen
View towards the new kitchen, with counter seating at the peninsula.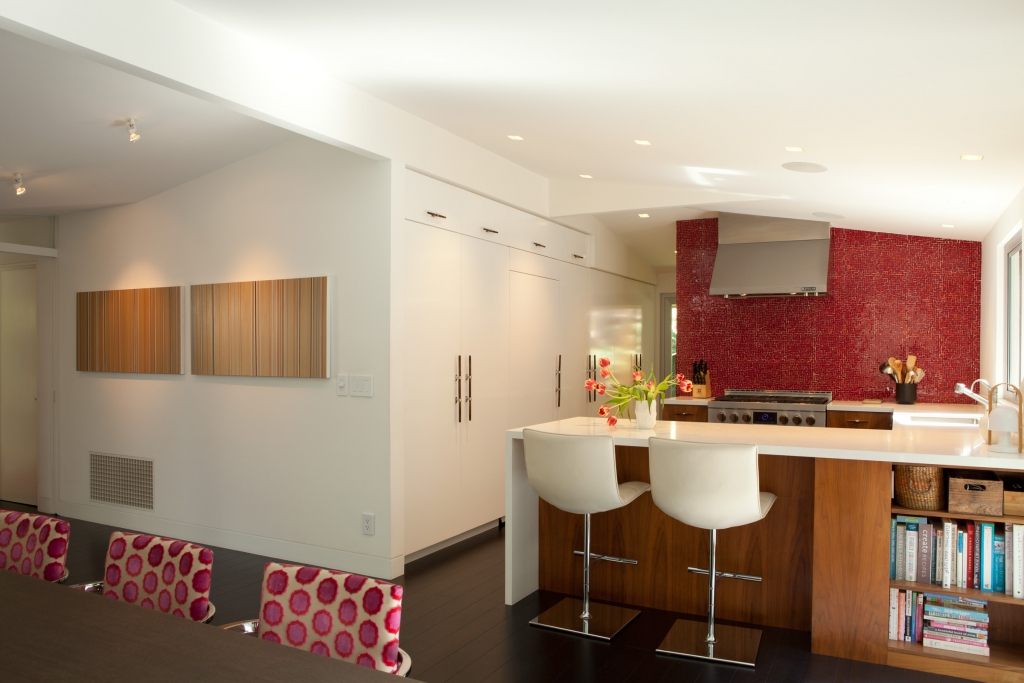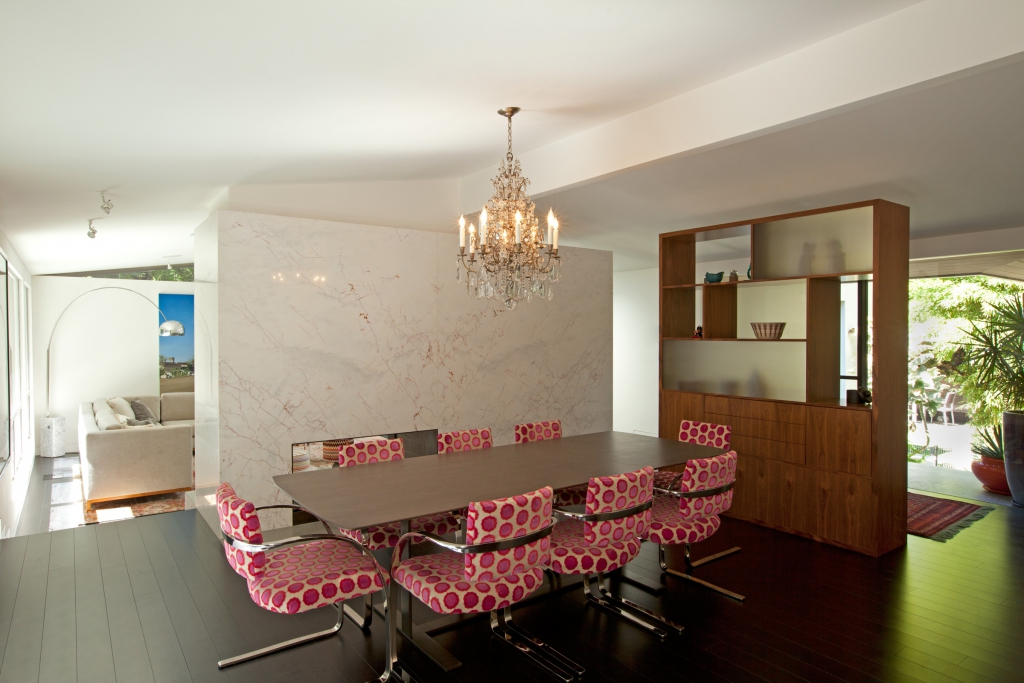 Dining
The new dining area framed by the dolomite-class fireplace, and a walnut and glass display case that creates the entry area, yet still allows light into the house.
"John is an inspired architect who rescued our mid-century house in Beverly Hills and transformed it into our dream home. He has the historical knowledge and theoretical acumen of an academic mingled with the taste, vision and attention to detail of an interior designer. He and his entire team were a pleasure to work with from the earliest planning stages all the way through to the installation of the final design touches. He helped immensely with our contractor whenever scheduling, budget and materials issues arose. I enthusiastically recommend John and his firm for any and all architectural projects, be they a mere kitchen remodel or, like ours, a large-scale, comprehensive home renovation."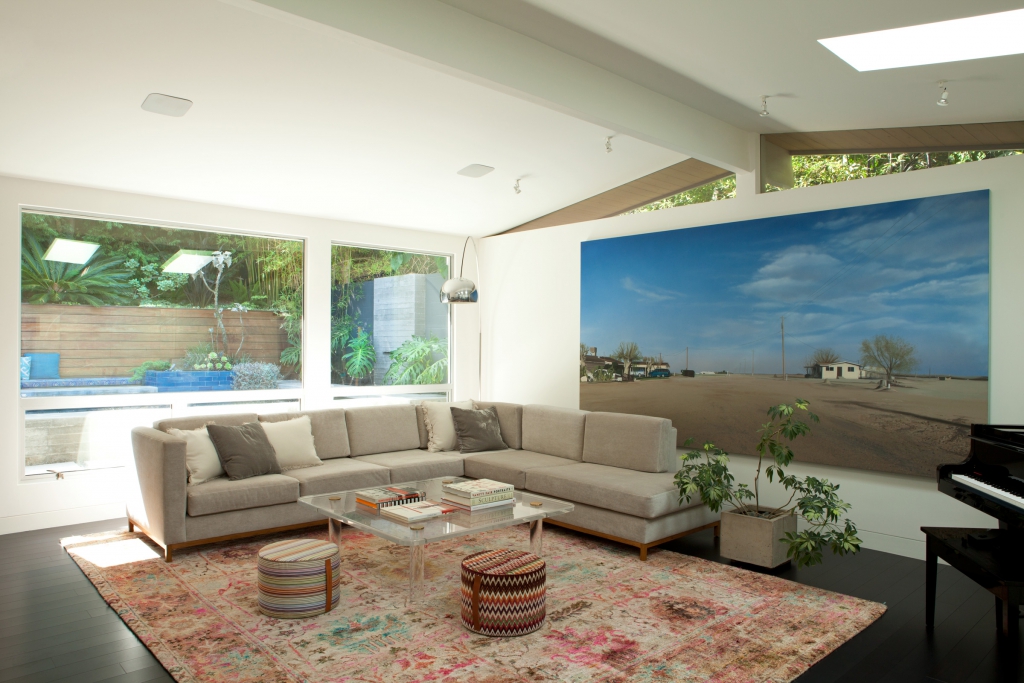 Living
Living room, with large windows looking out to the rear gardens and pool.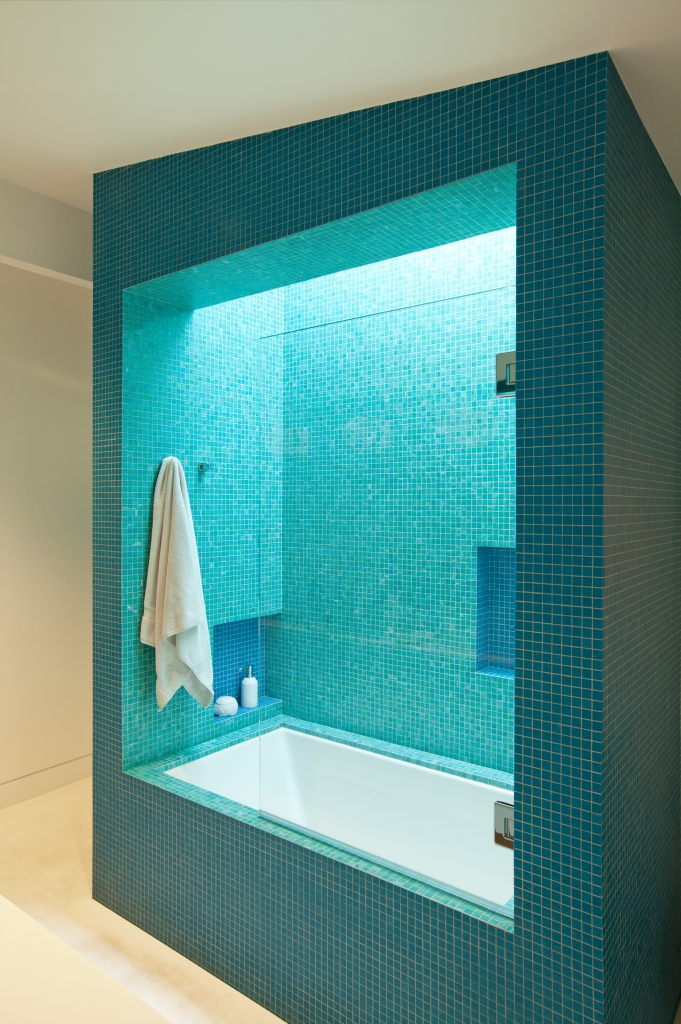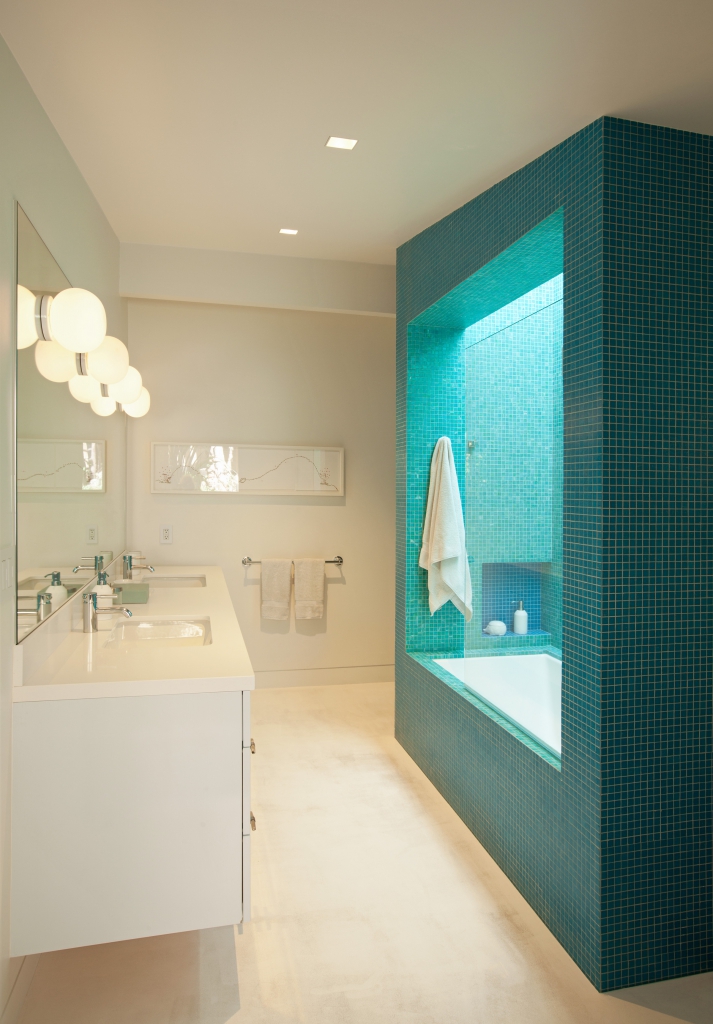 Hanging by the pool
A view of the rear gardens and pool, by Elysian Landscapes (Judy Kameon)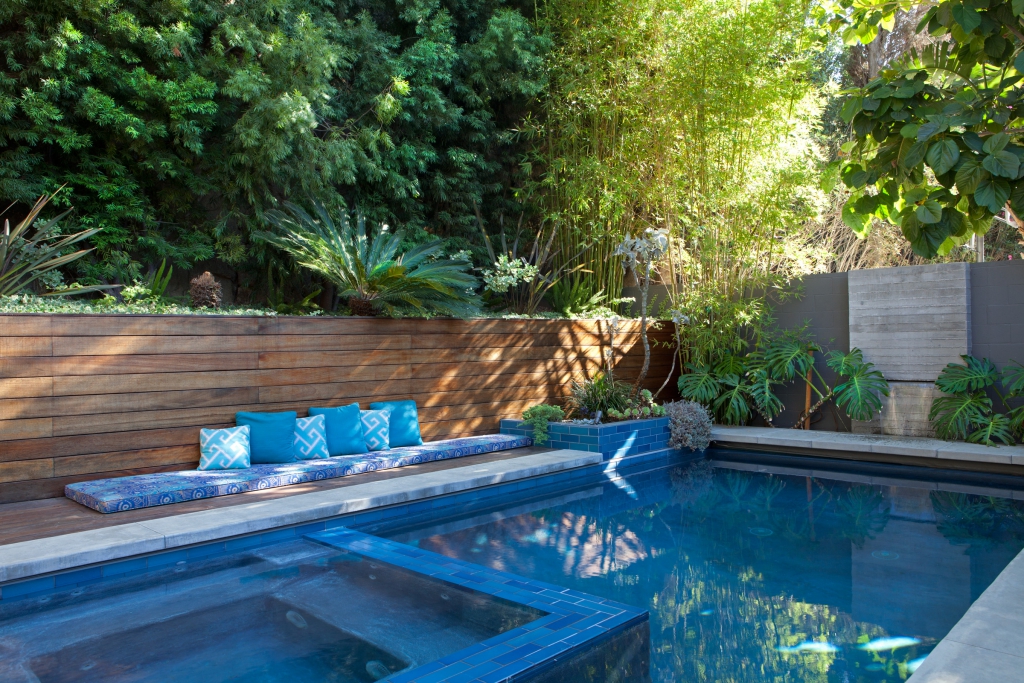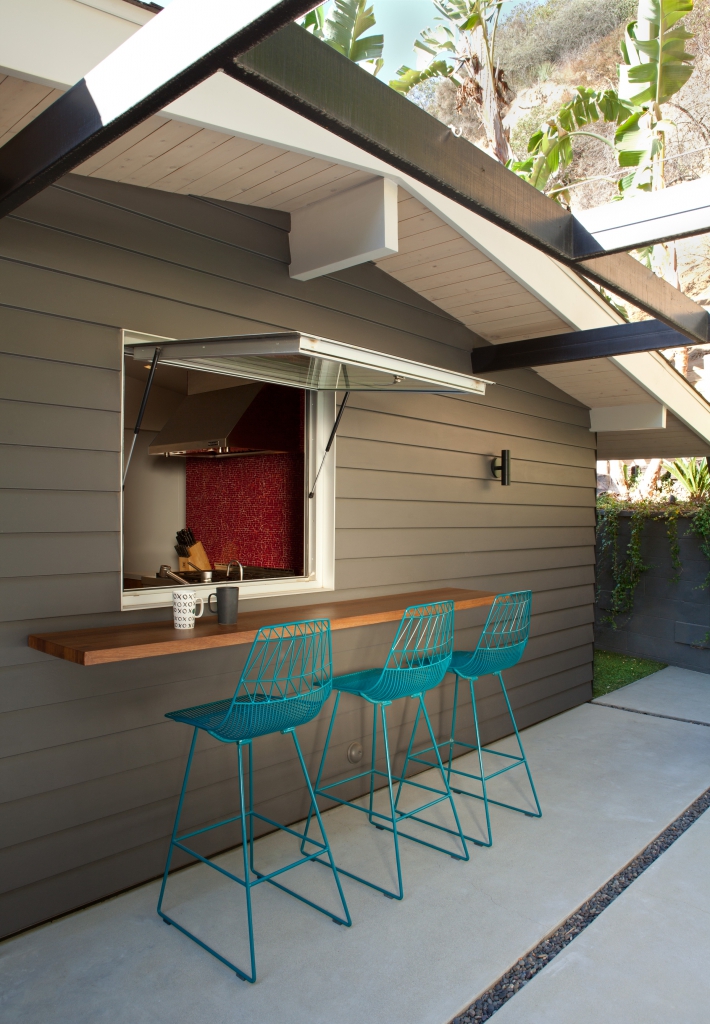 Facilitating outdoor dining
A custom window we designed using automotive hydraulic pistons (used for car trunk doors) that keep the awning window open, and aid in it's closing. The window, counter and eating area help connect the kitchen with the outdoor lounge space.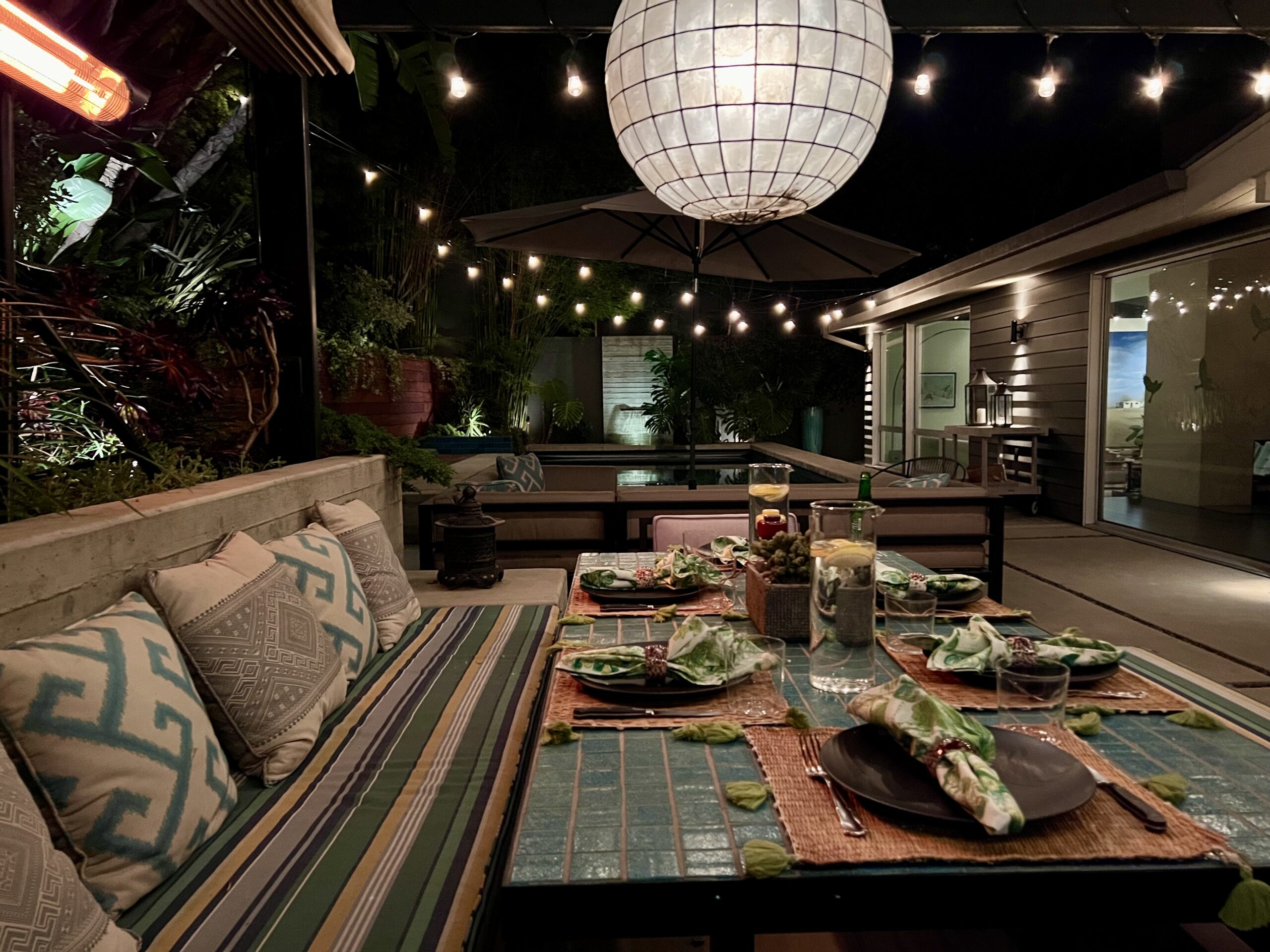 Entertaining in the Hollywood Hills
The renovated house and new rear terrace and pool make a perfect place to entertain