Powder Mountain Ski House
A house to celebrate the natural environment of an unspoiled ski resort in Utah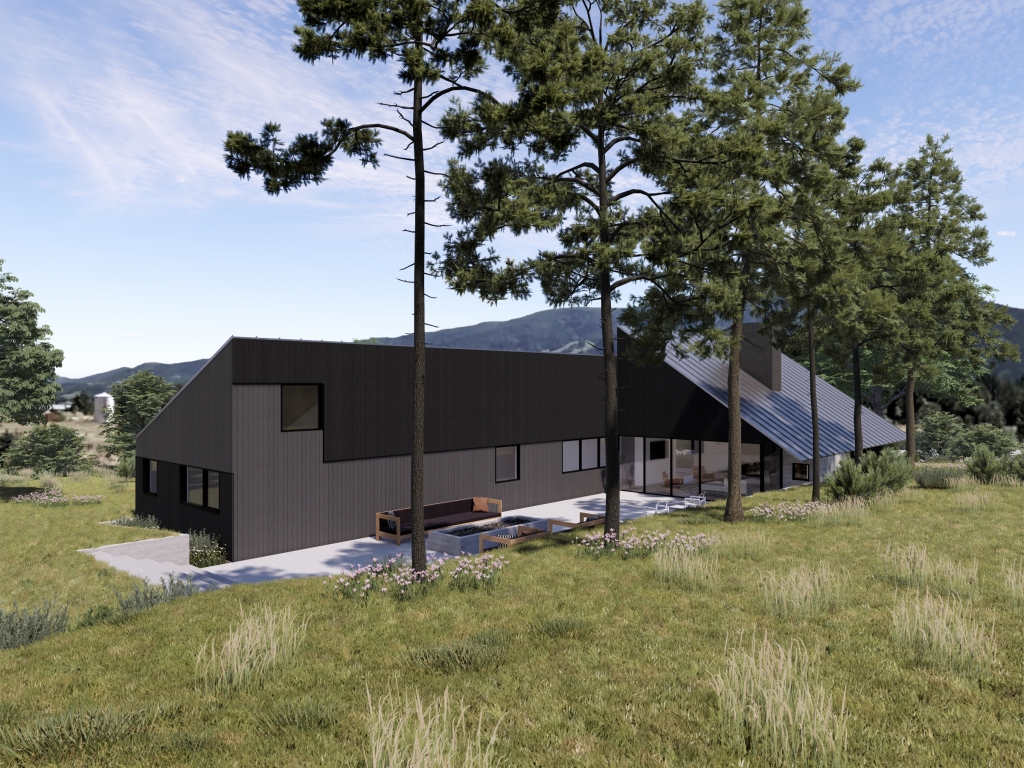 Nestled into the base of the mountain
Clad in stained wood, with sloped metal roofs, this modern ski cabin is a place to retreat all year round.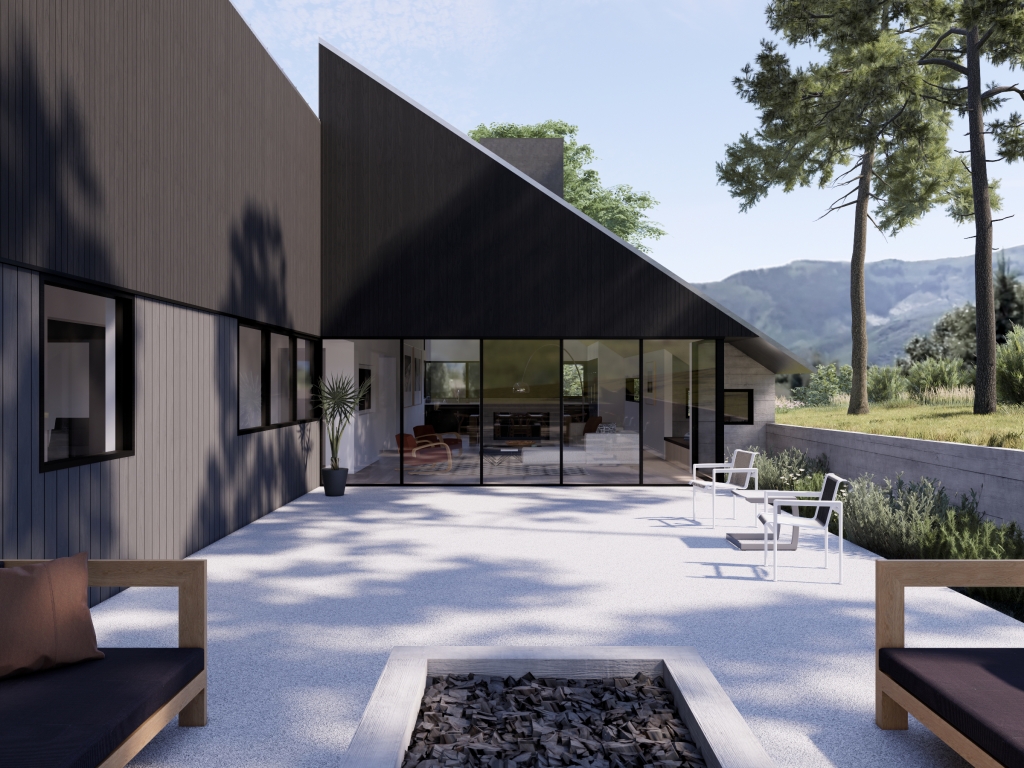 Outdoor living in the summer
The main living space opens up to a large courtyard which has room for summer dining and hanging out around the fire pit.
Modern play on the gabled roof
Steep sloped metal roof silhouettes against the sky and mountain.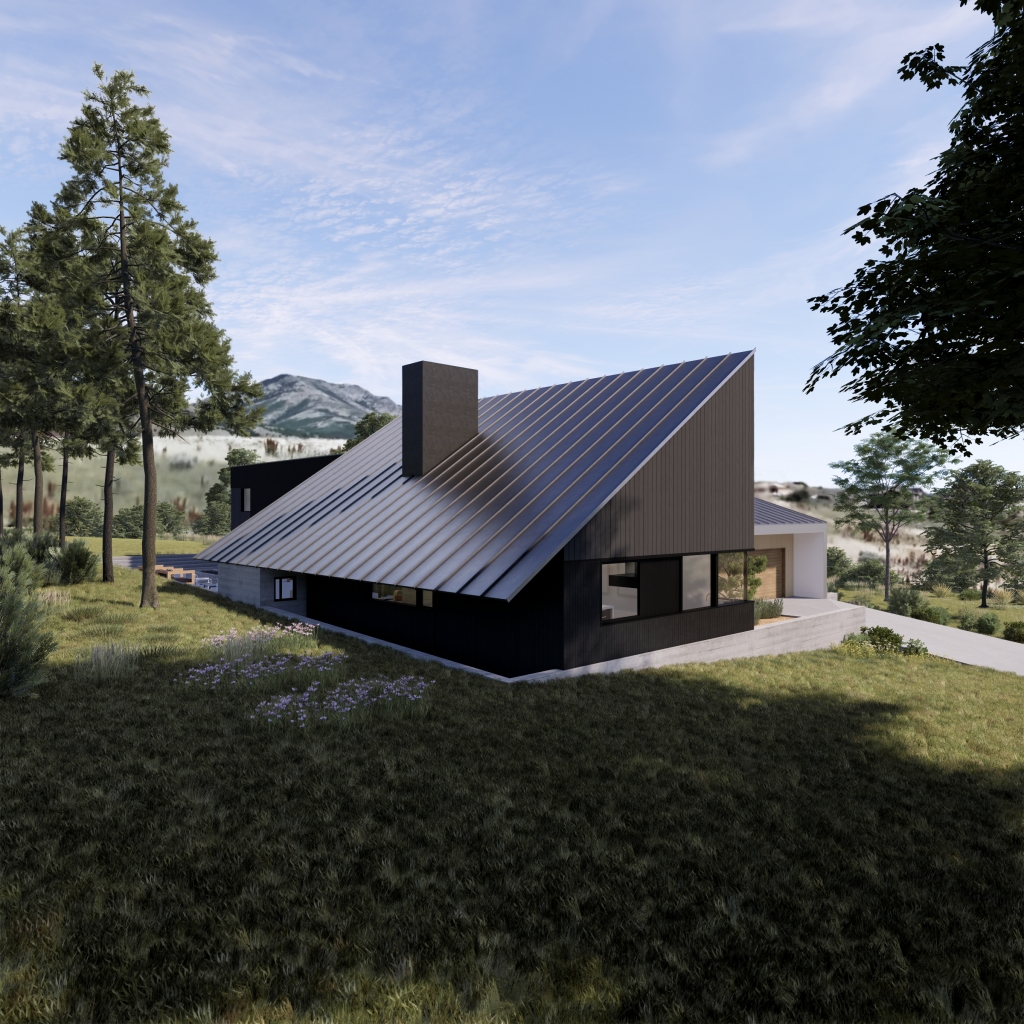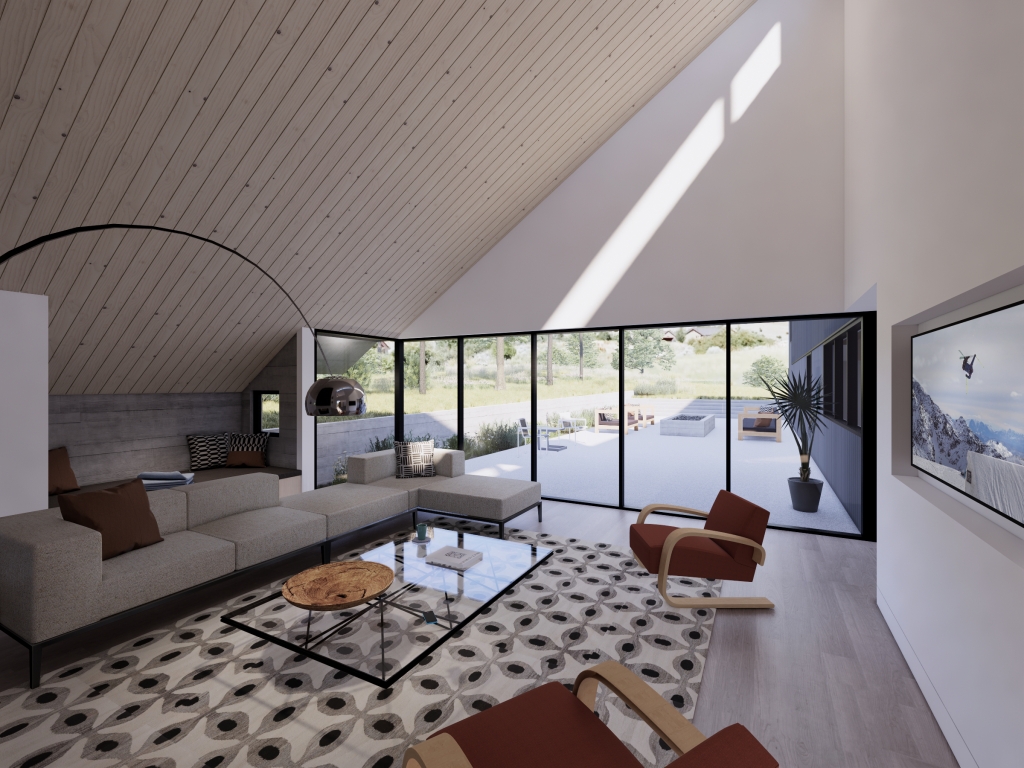 Views to nature
The modest interiors have a soaring ceiling, with light streaming through the clerestory windows. Tall wraparound sliding glass doors lead to an outdoor terrace. Warm woods for the floor and ceiling. An intimate niched is made by punching out the foundation and wall all the way to the retaining wall.
Living room
A double-sided zinc paneled fireplace with a concrete base is a sculptural divider of the eating and living spaces. Along the side of the living room is an alcove daybed.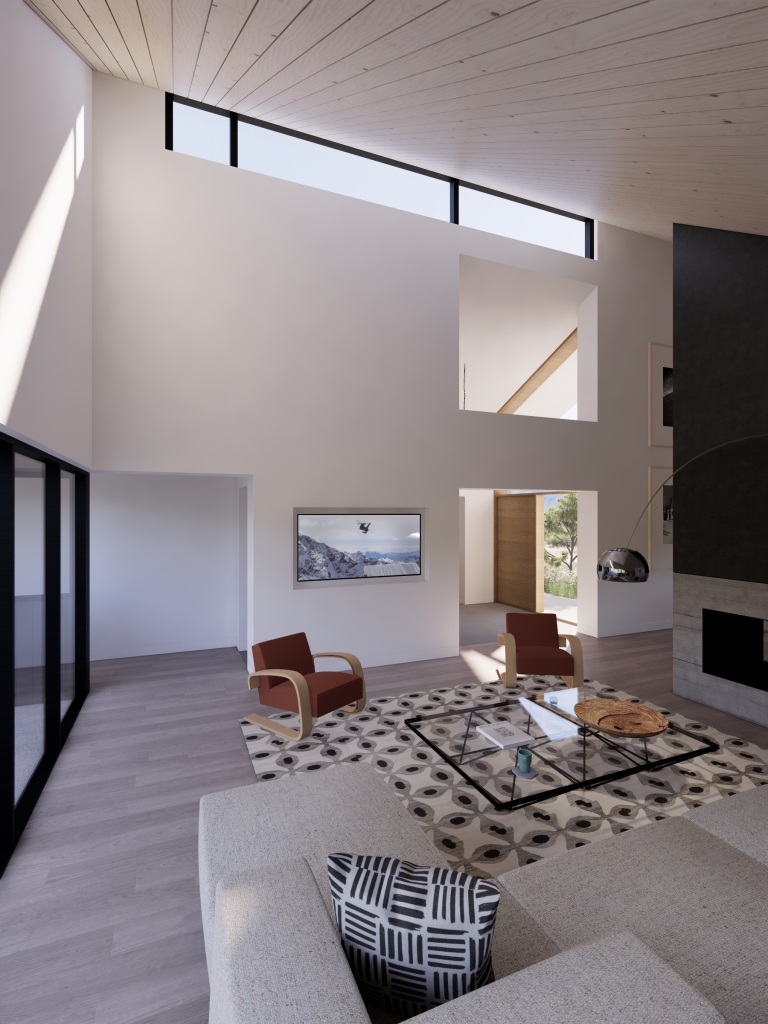 Clerestory light
Looking across the double-height living room toward the main entry. The hallway on the left leads back to the bedrooms. A long clerestory window brings light down along the wood ceiling.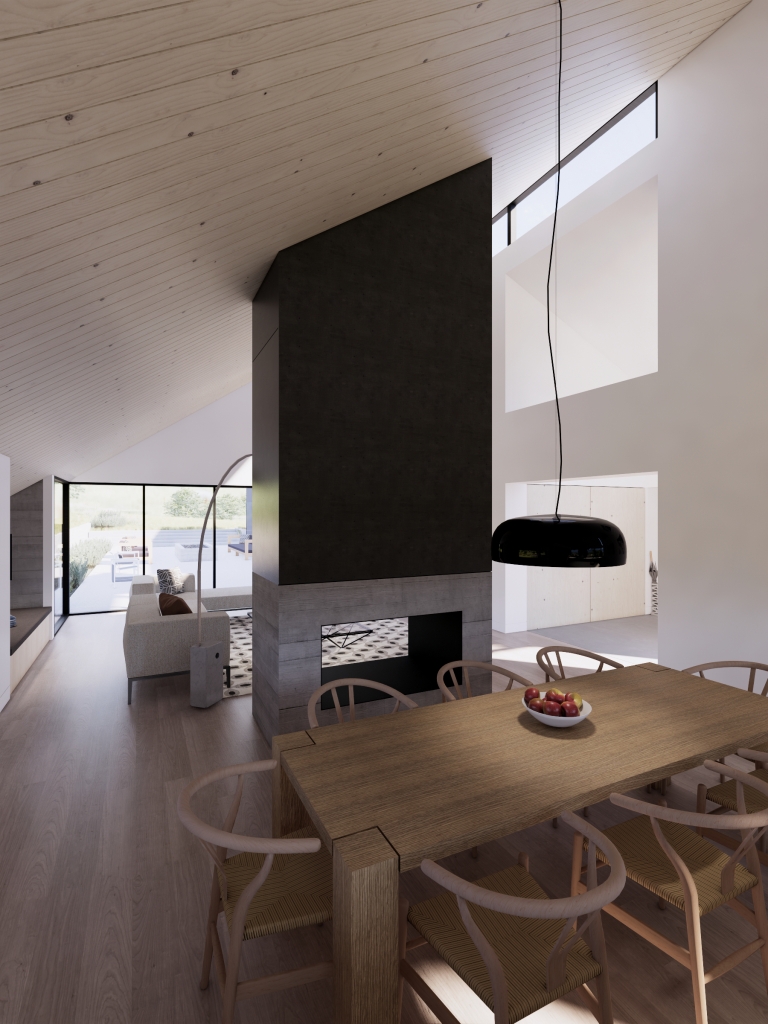 Fireplace anchoring the house
A large two-sided zinc-clad fireplace, on a concrete base, serves as the central focus of the main family space. It also divides the living area from the dining area.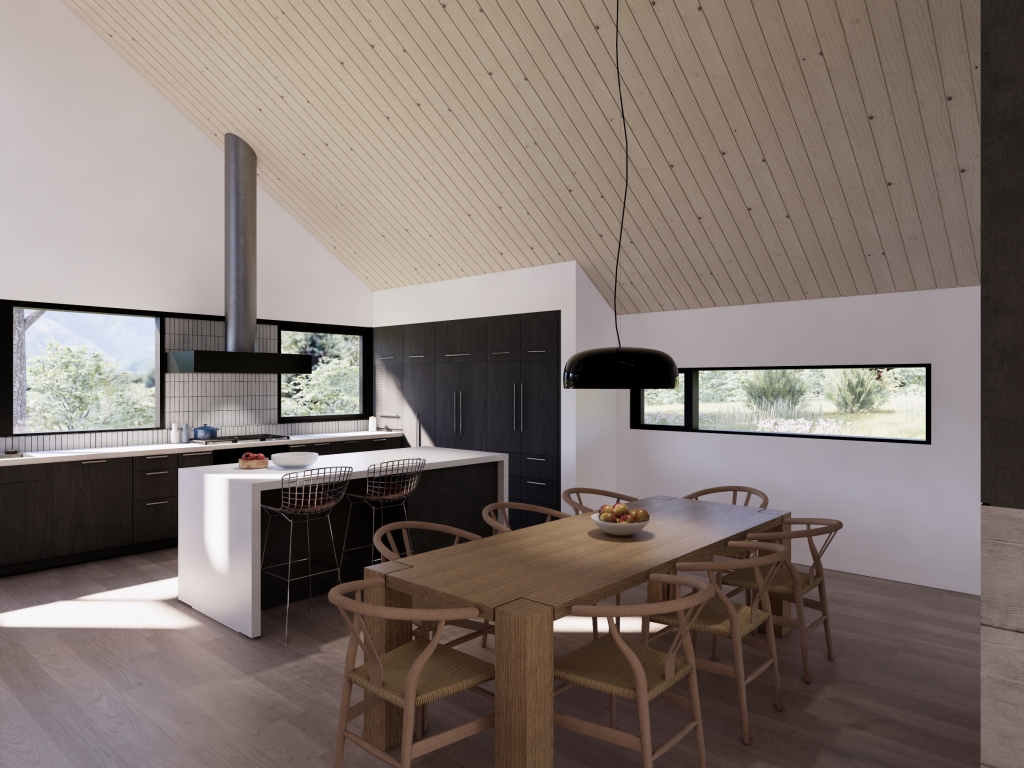 Kitchen and dining area
After a day of winter skiing or summer hiking, the action is usually in the kitchen, with friends cooking and eating together.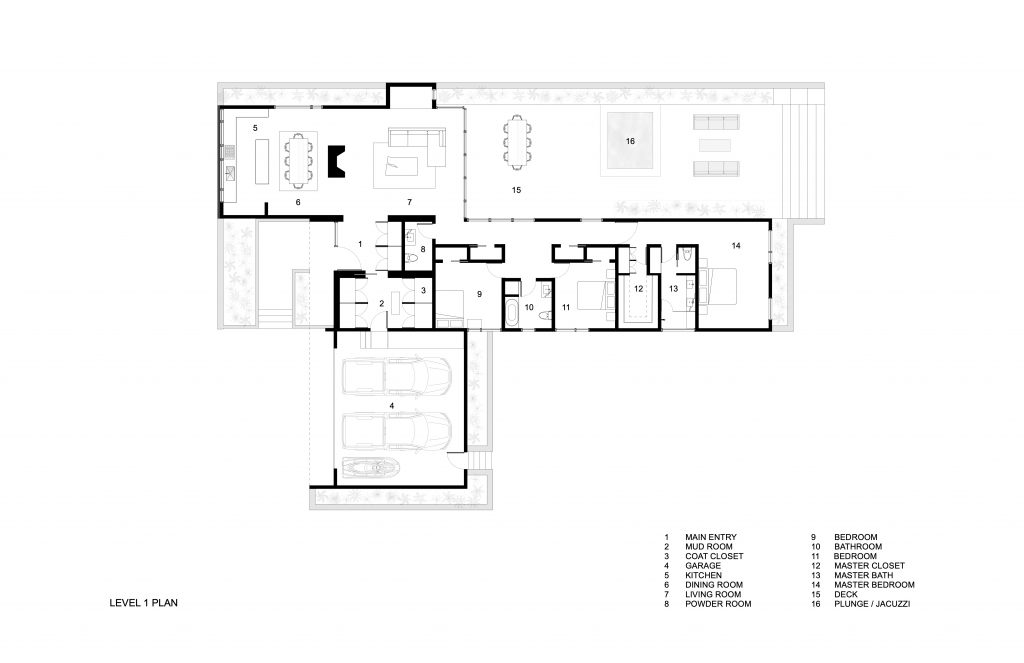 Plan
The living part of the house is in two bars that slide past each other, creating a small entry court and a larger entertaining terrace in back. The public space (kitchen, dining and living) are in one bar, and the bedrooms in the other.