Thank You
Your contact infomation has been sent
we will be in touch shortly
×
Powder Mountain Ski House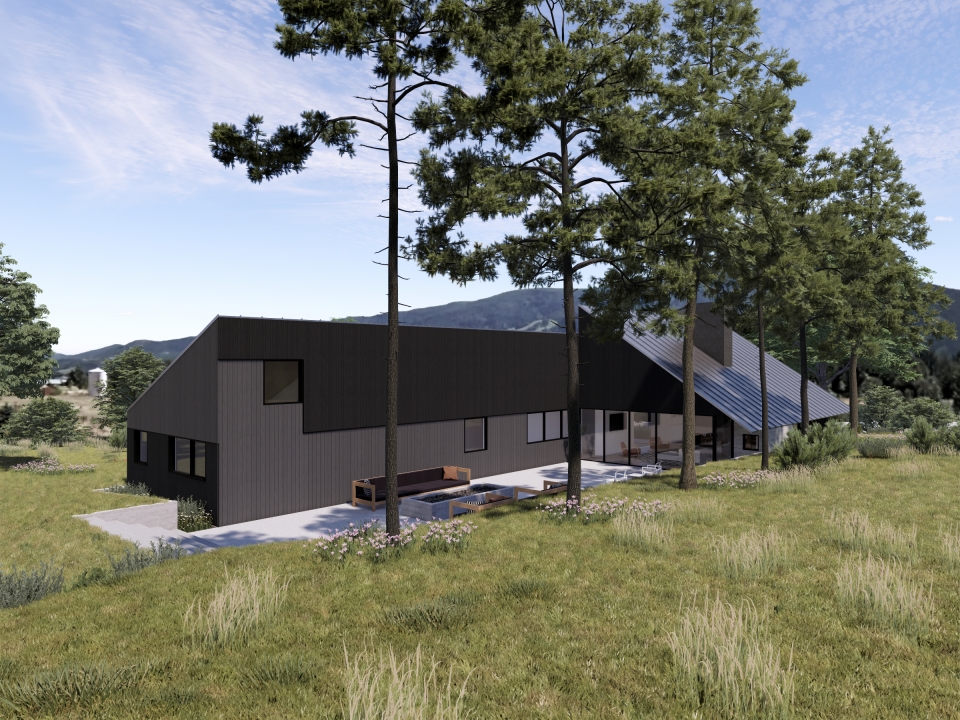 Exterior
Clad in stained wood, with sloped metal roofs, this modern ski cabin sits high in the Utah mountains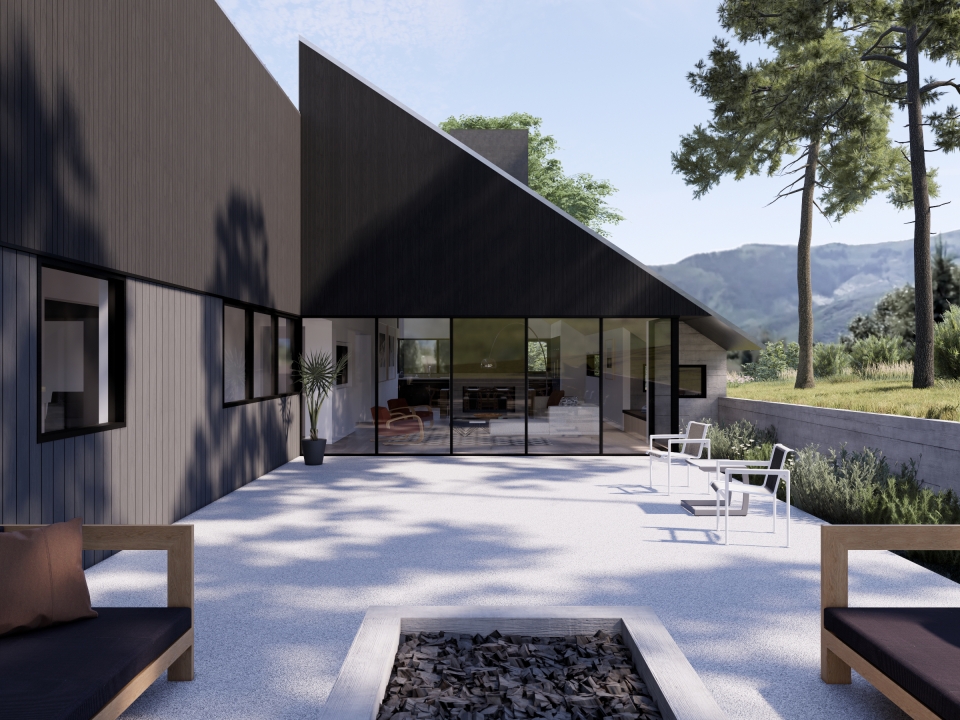 A large courtyard opens to the main living room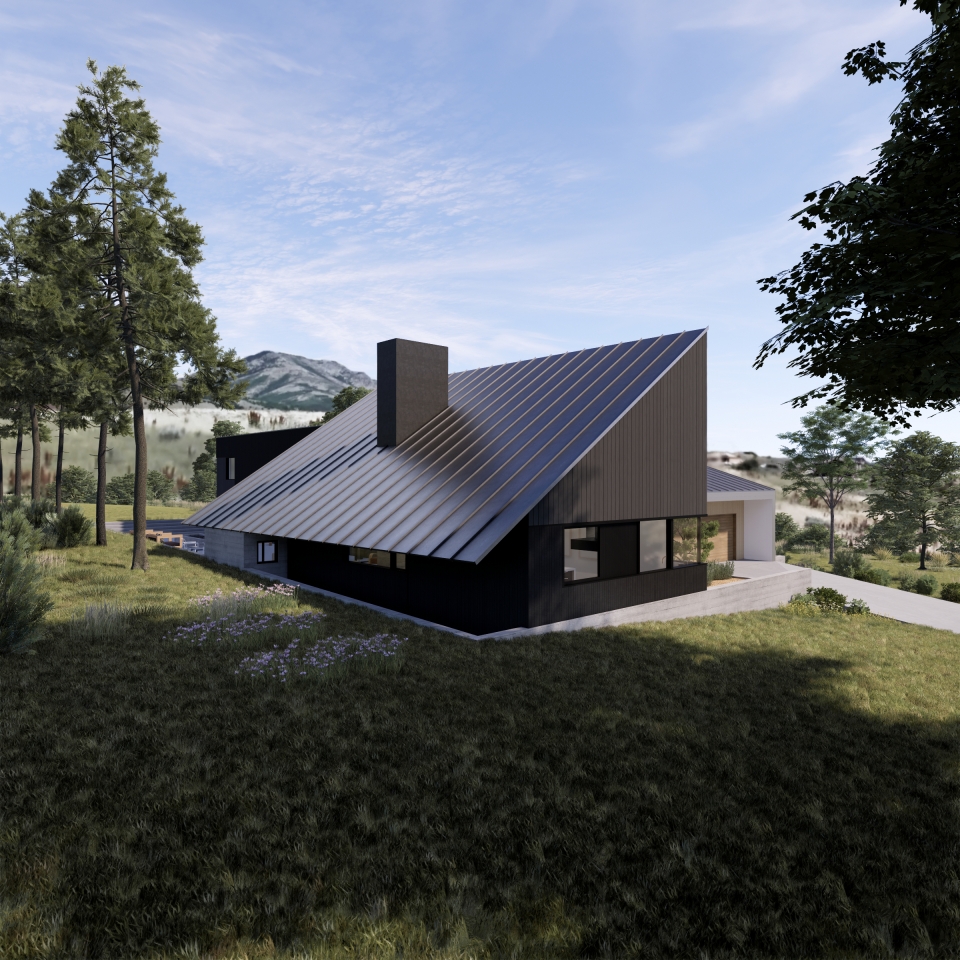 Steep sloped roof silhouettes against the sky and mountain.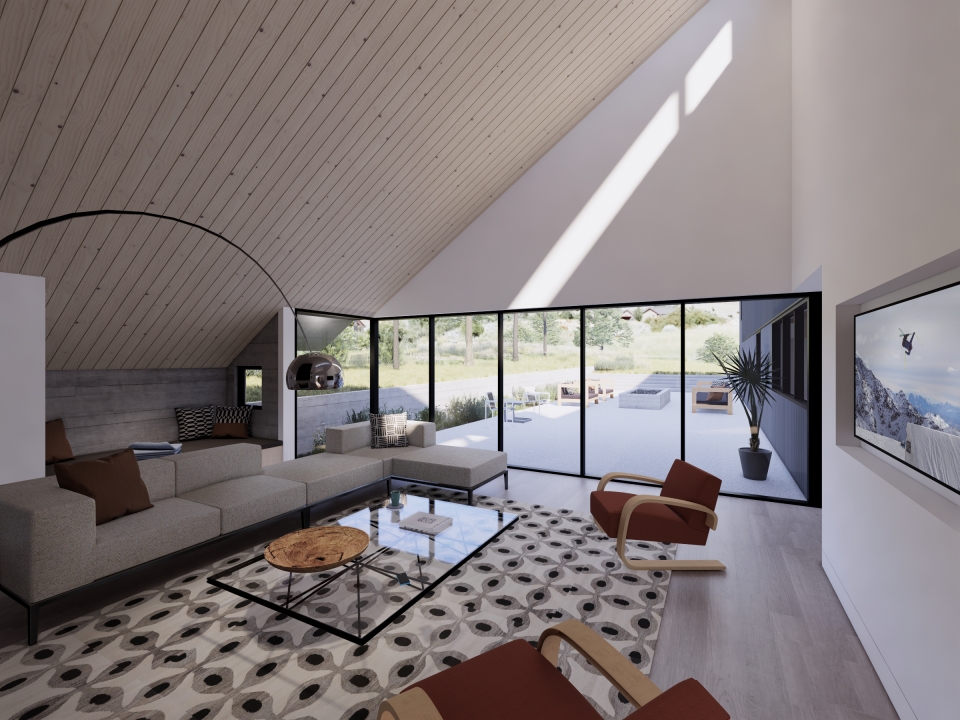 Interior
The modest interiors have a soaring ceiling, with light streaming through the clerestory windows. Tall wraparound sliding glass doors lead to an outdoor terrace. Warm woods for the floor and ceiling.
A double-sided zinc paneled fireplace with a concrete base is a sculptural divider of the eating and living spaces. Along the side of the living room is an alcove daybed.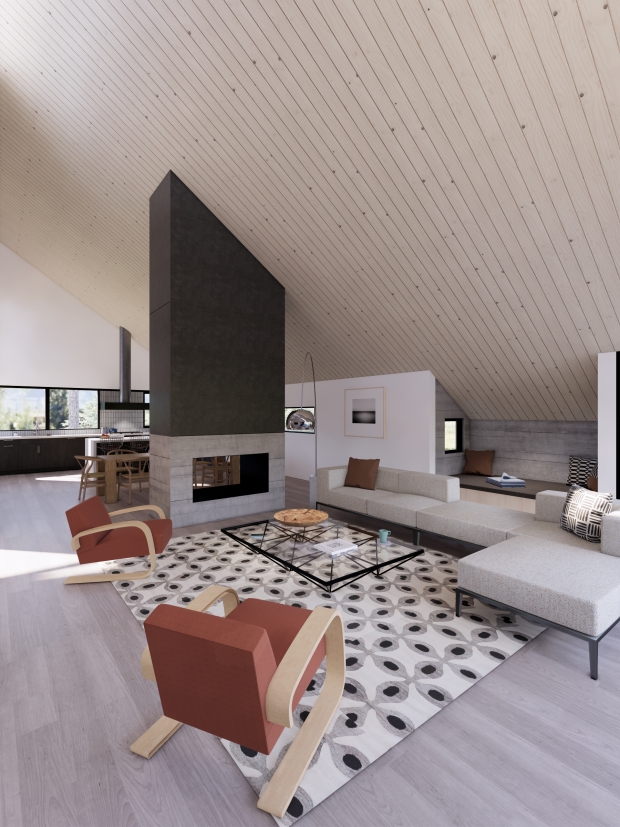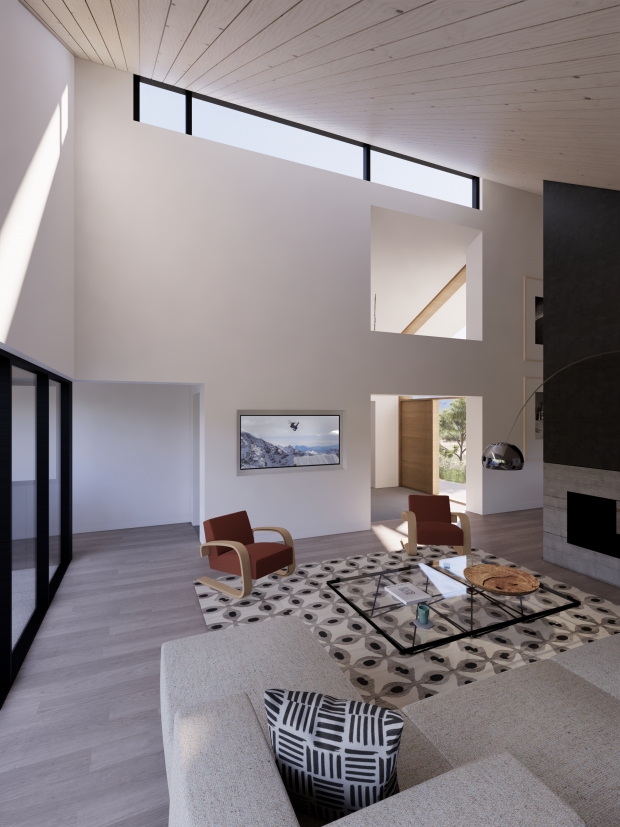 Looking across the double-height living room toward the main entry. The hallway on the left leads back tot he bedrooms.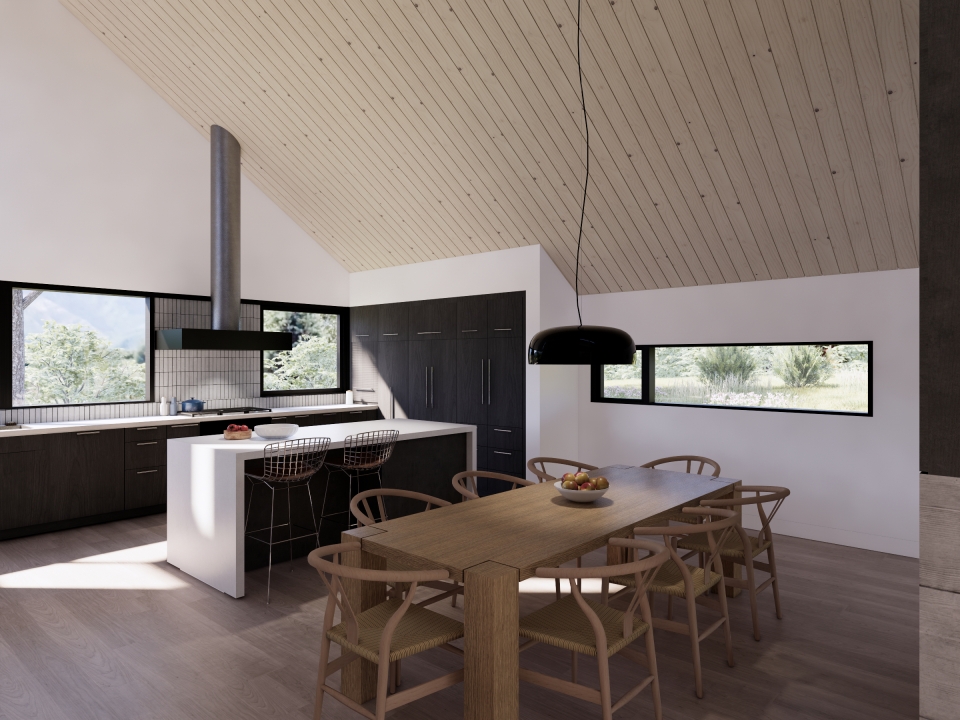 The kitchen and dining area – where good times happen with family and friends!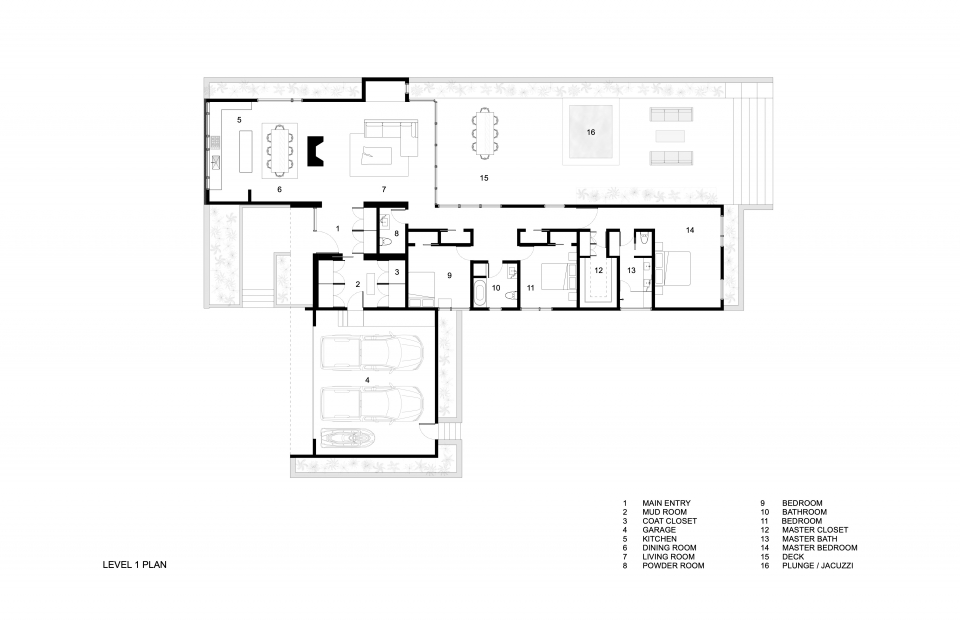 Plan
The living part of the house is in two bars that slide past each other, creating a small entry court and a larger entertaining terrace in back. The public space (kitchen, dining and living) are in one bar, and the bedrooms in the other.
Thank You
Your contact infomation has been sent
we will be in touch shortly
×