Industrial campuses for reducing greenhouse gases
Dutton Architects designed for PBI Intl. site plans that accommodated PBI's new proprietary means of removing CO2 and NO2 from cement and power plants.  The protocol involved thousands of acres of greenhouses adjacent to each plant. A proposal for workers housing and offices was also included in the brief.
Plant 1: Purifying the power plant
The first of three projects for laying out the algae greenhouse systems along with a research/office quad.
Plant 2: Site Plan
"Dutton Architects supported the rapid development of our company by creating professional plans and presentations that communicated our ideas and vision to investors and customers. Their designs conveyed our ecological and environmental awareness as well as provided a functional project that addressed our business plan. The Dutton team was a pleasure to work with; they met their deadlines, were very professional in their approach, and provided the spark that ignited the initial concepts and would become the landmark signs of our company."
Michael Koestler, Chief Operating Officer
PBI, LLC.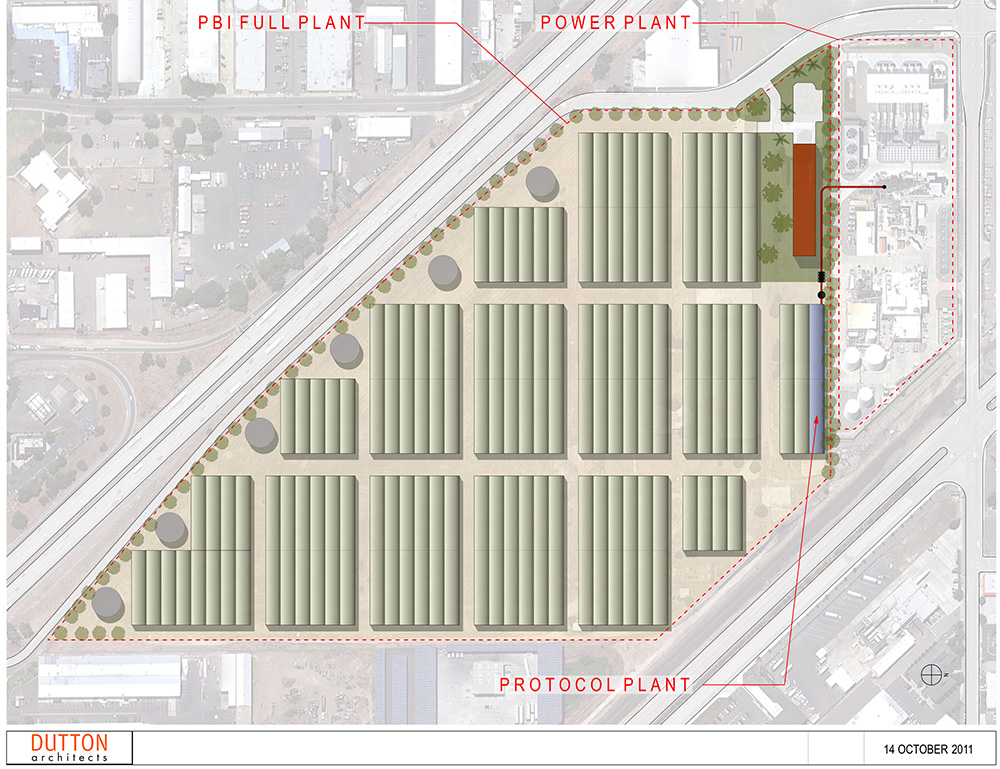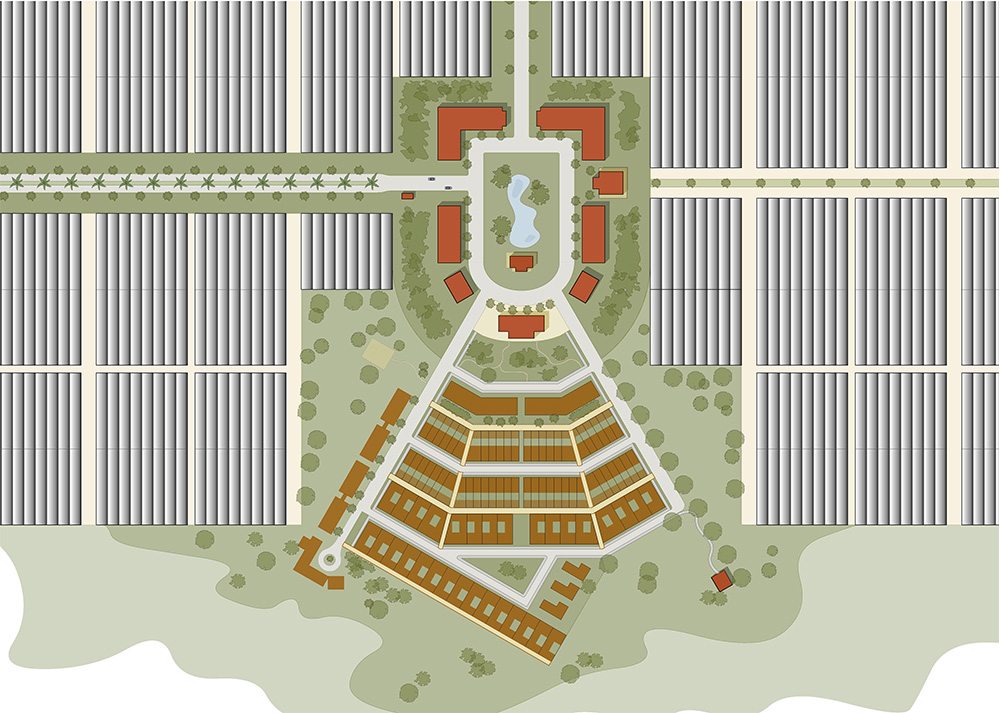 Research campus
These campuses also included research centers with public visitors facility. One of the campuses included workers housing also, in the model of progressive company housing plans of the late nineteenth century, like Pullman. http://www.pullman-museum.org/theTown/
From the unit to the campus
The individual unit of processing needed to be designed so it could be aggregated into larger units for efficiency, yet be flexible enough to be sited in different site conditions. Dutton Architects designed this scalable system in conjunction with the engineers at PBI.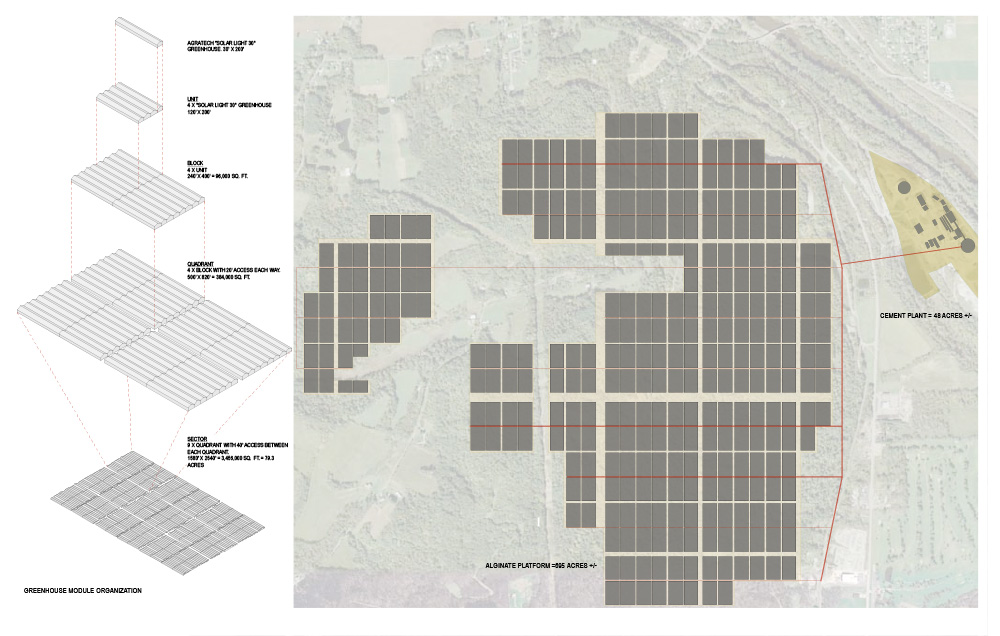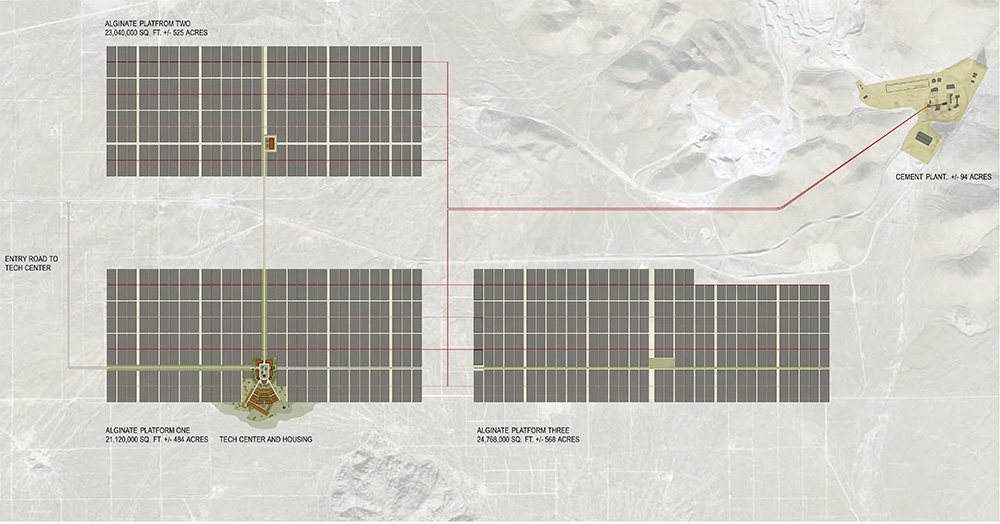 Plant 3 – purifying the cement plant
The research campus was just a part of a vast layout of organic, biological processing of CO2 in greenhouses. In this site plan, the processing is divided into three fields of greenhouses. One of them has the research campus and housing integrated into it.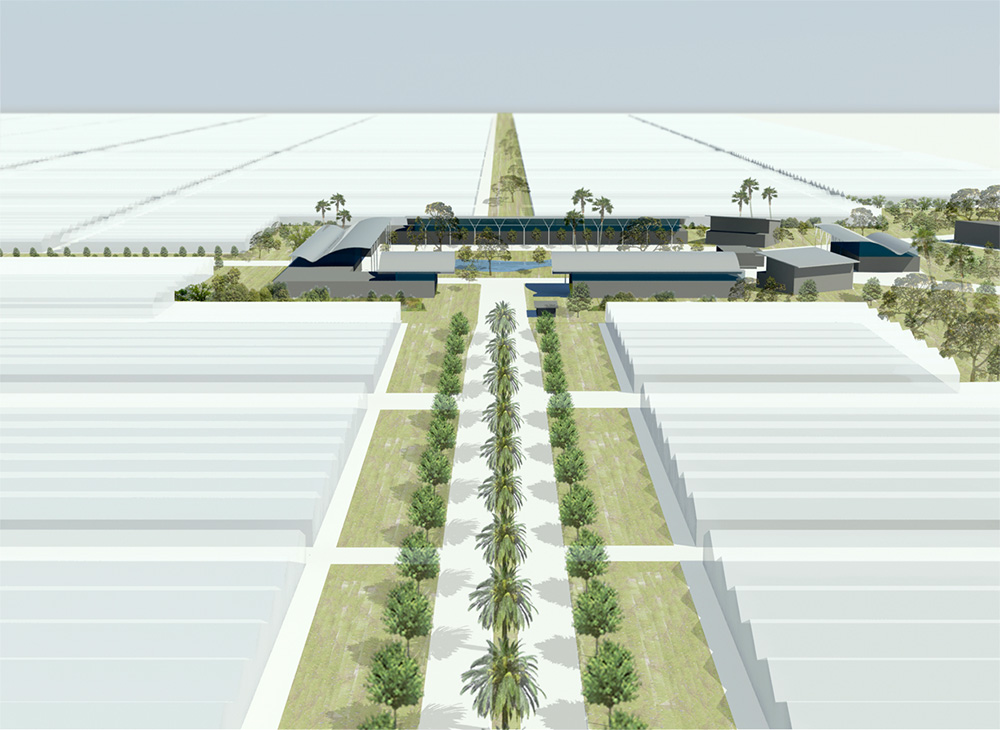 The approach to the main research campus.