On The Boards: Mulholland Residence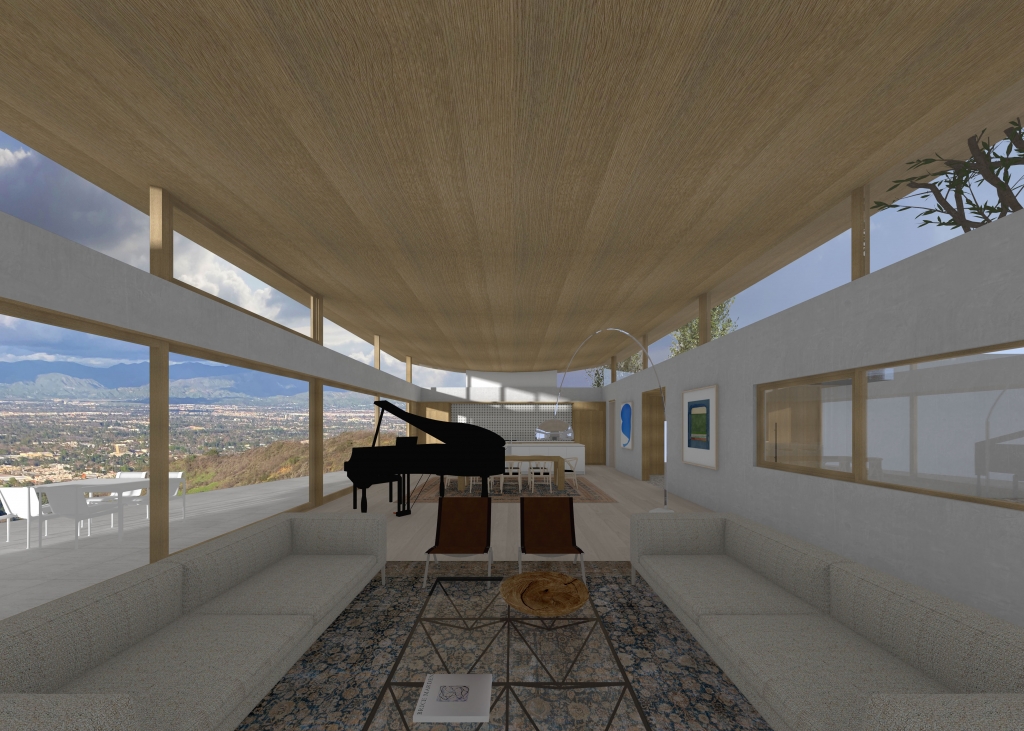 Dutton Architects is designing a 12,000 sf house on Mulholland Drive that opens to views of the valley on one side and downtown LA on the other.  The house is built around a series of outdoor spaces and designed to accommodate entertaining as well as family comfort.
The main living space is a concrete pavilion, with large windows/ sliding doors on both sides, and a floating convex wood roof.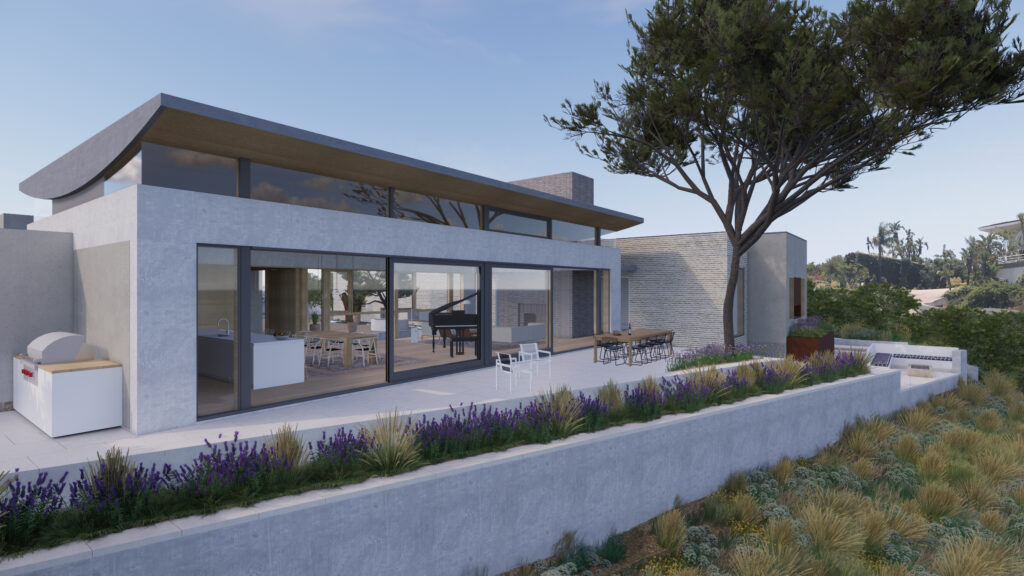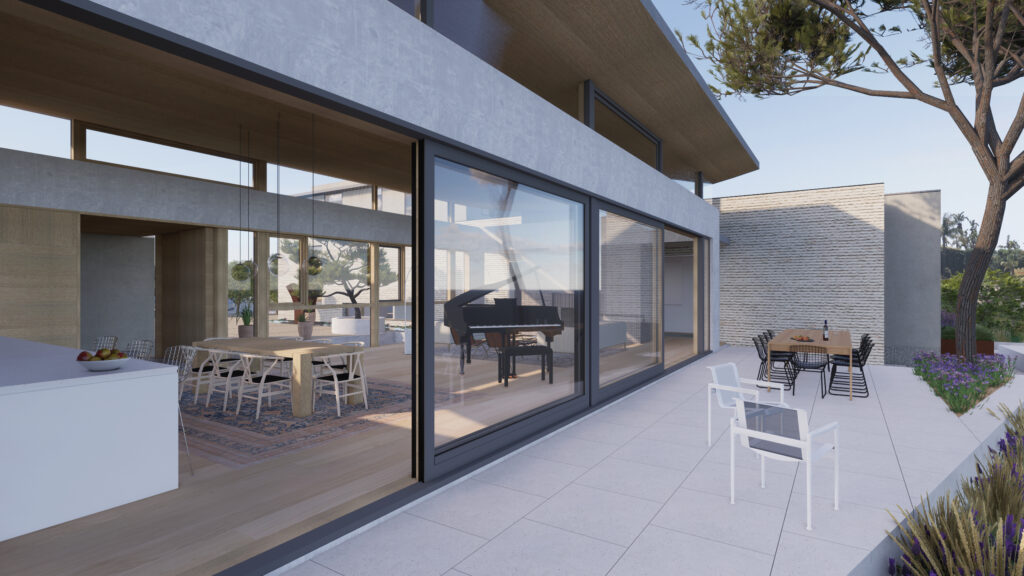 The main space also serves as a place for concerts and fund-raisers for the LA Opera.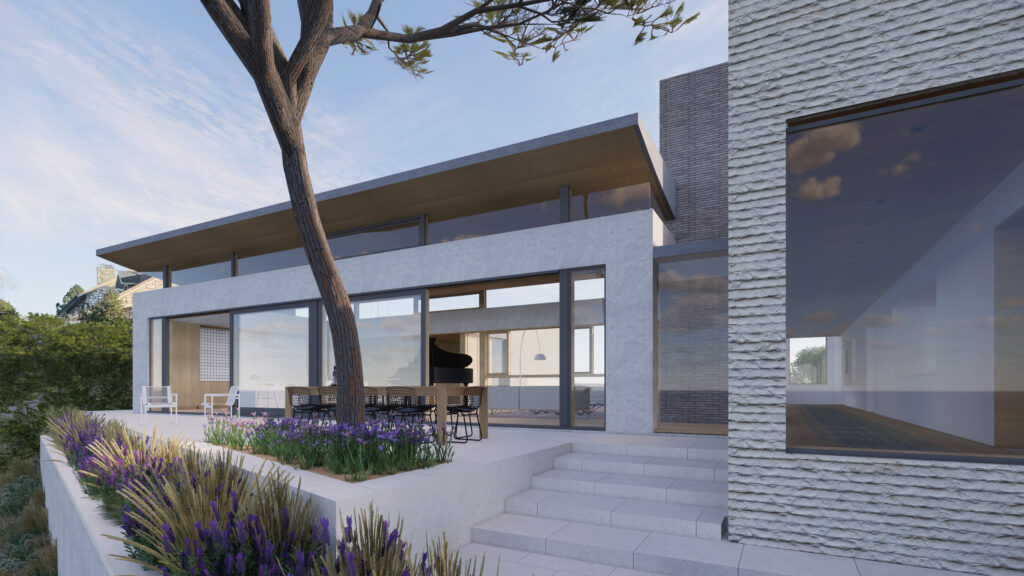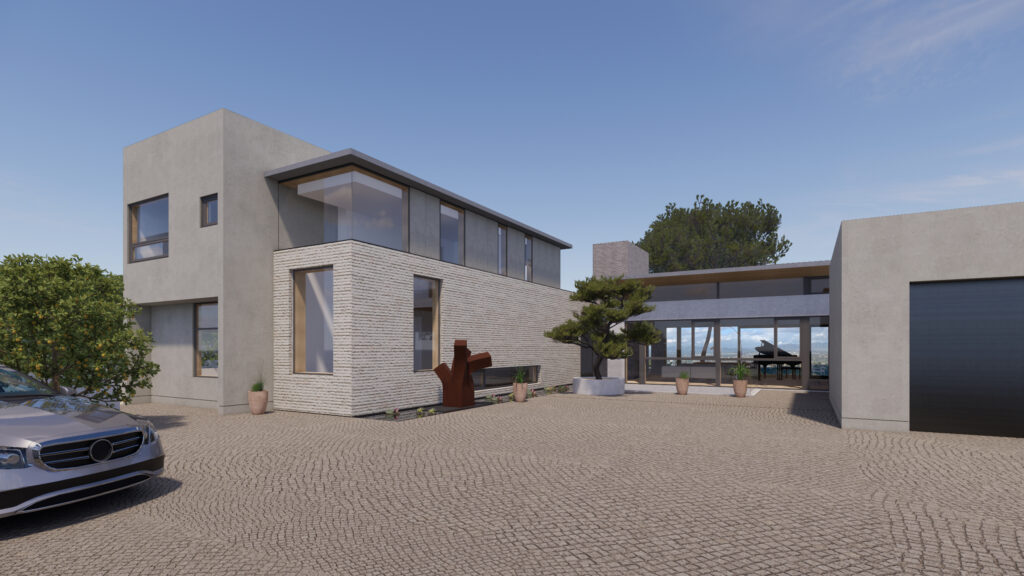 The house is built around a large cobblestone court. The main pavilion is transparent so you see through it to the views of the San Fernando Valley and the San Gabriel mountains as you arrive.
A large cantilevered deck with a pool is on the south (city-facing) side.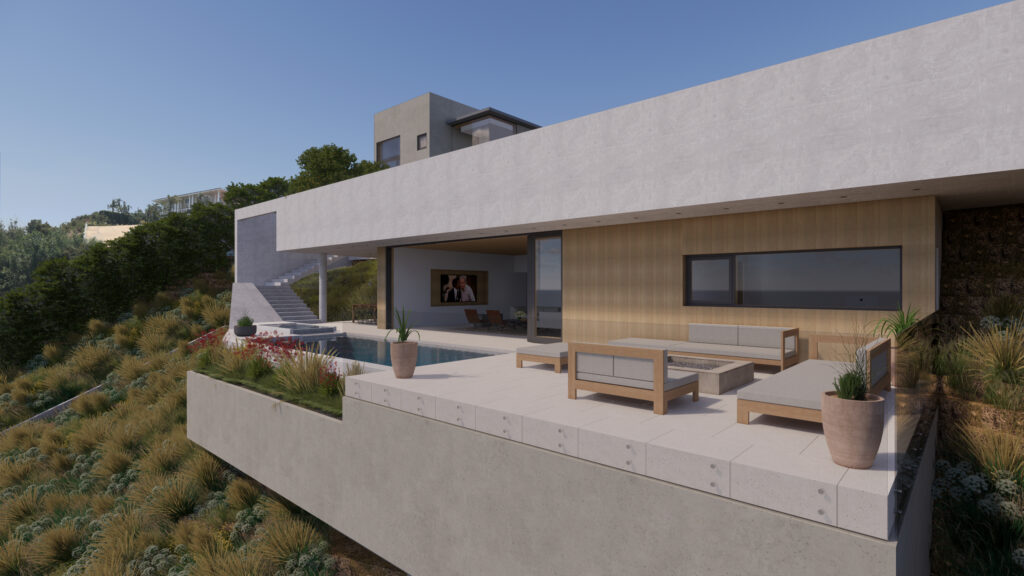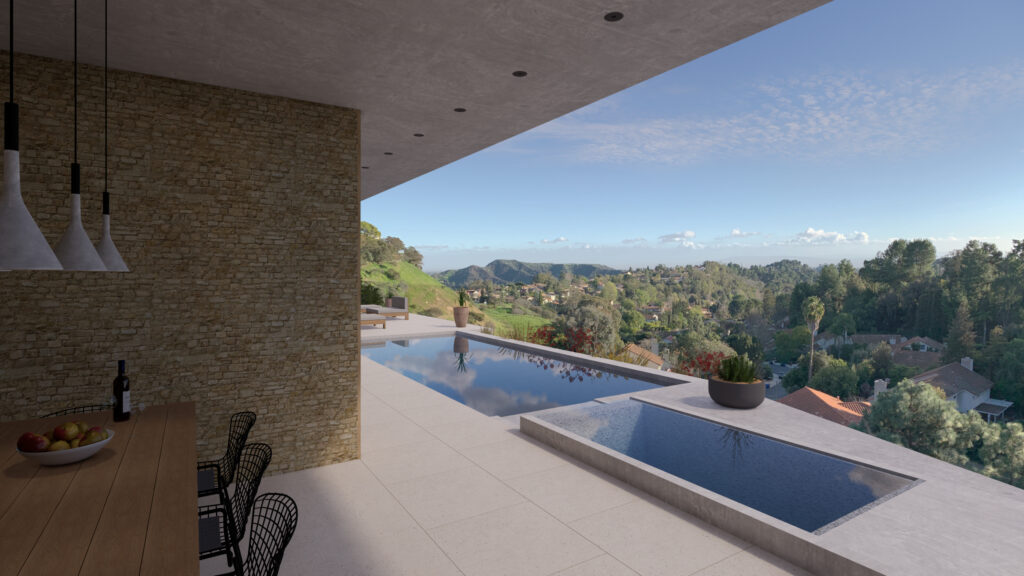 View from the dining terrace over the pool and spa. The Hollywood Hills are in the foreground and downtown LA in the background.
The pool lounge opens up to views, and connects indoor/outdoor living.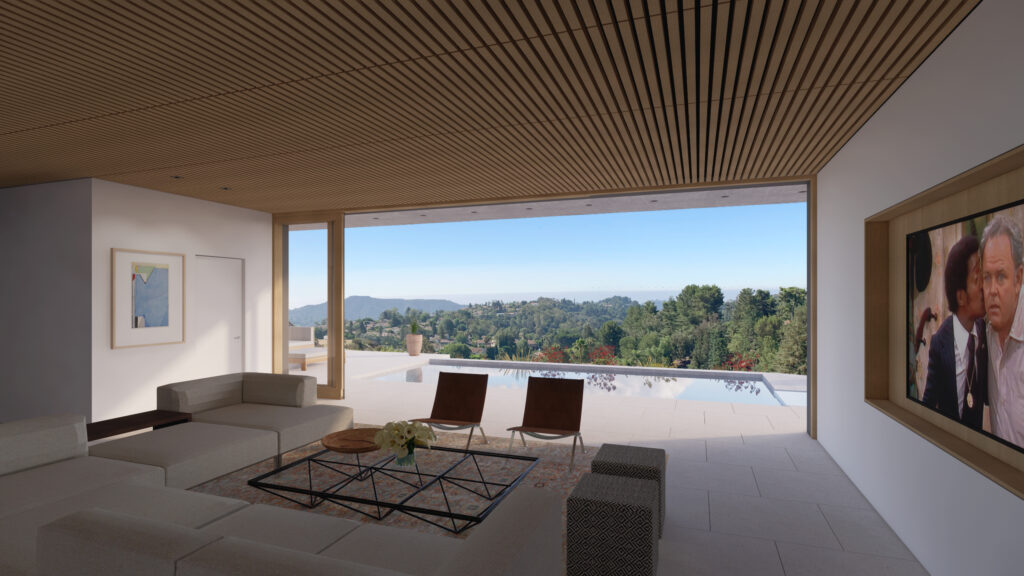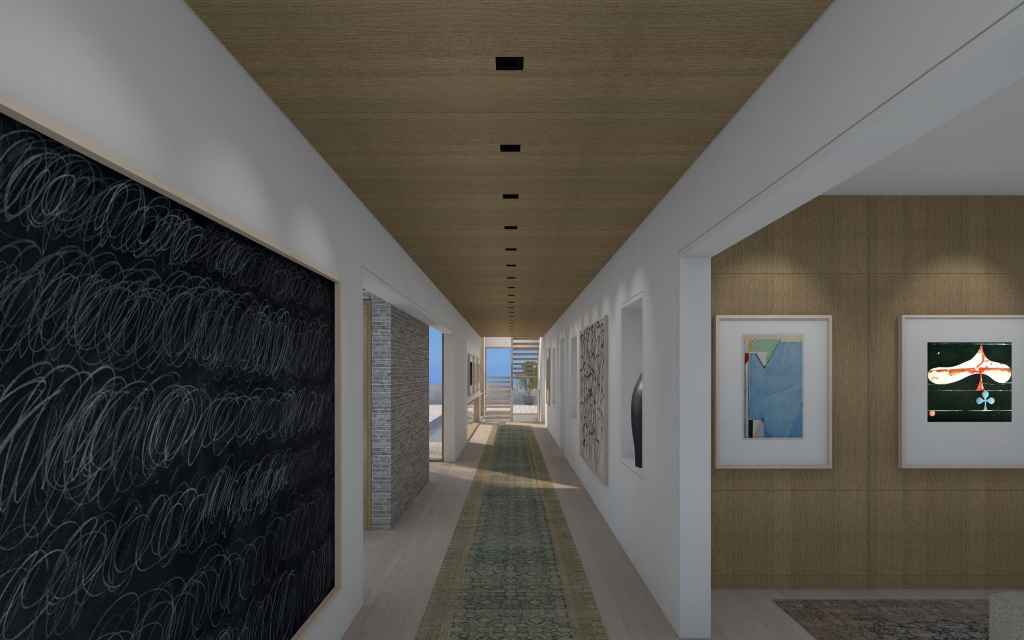 The main hallway also serves as an art gallery.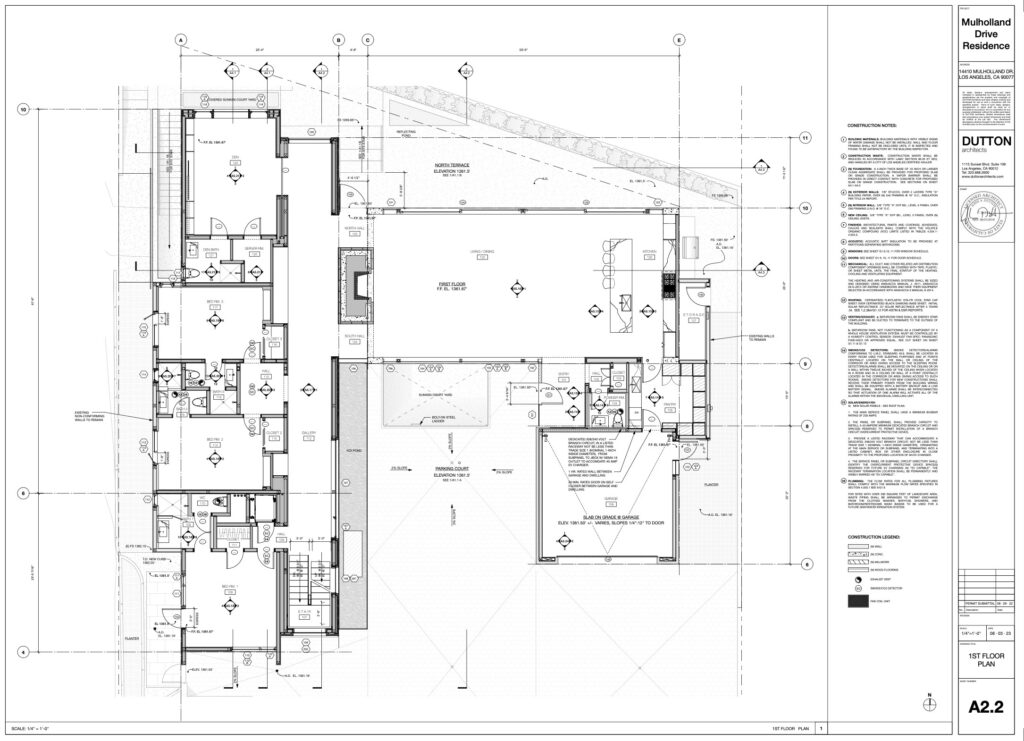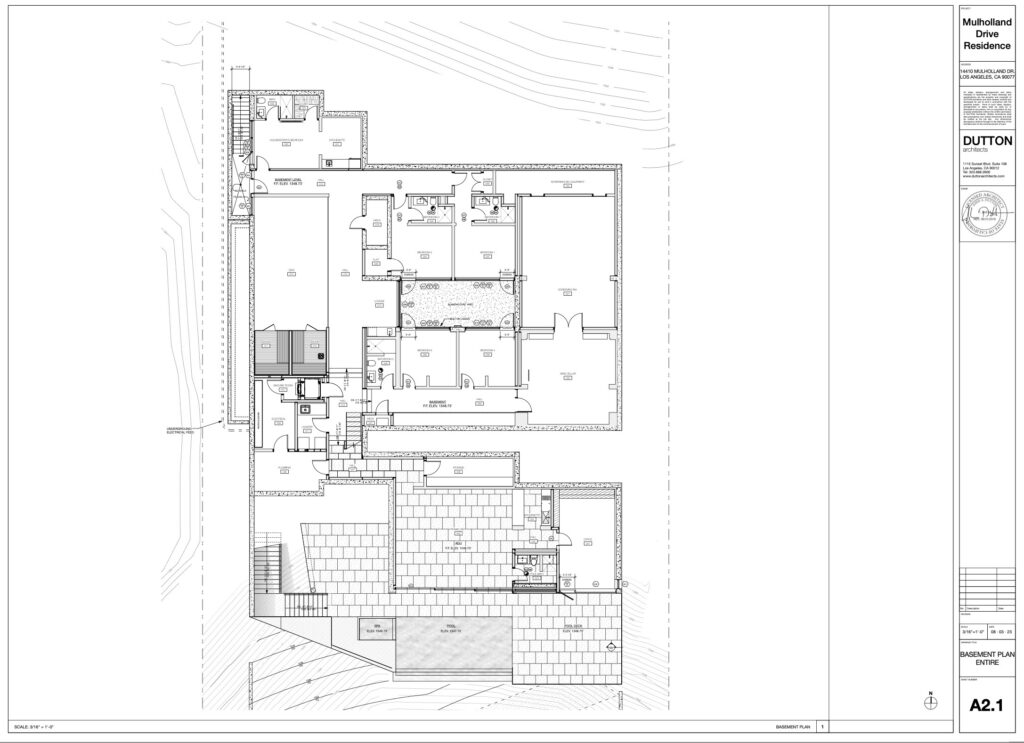 Upper level (primary suite) plan