Thank You
Your contact infomation has been sent
we will be in touch shortly
×
NoMad Walk
Broadway Reimagined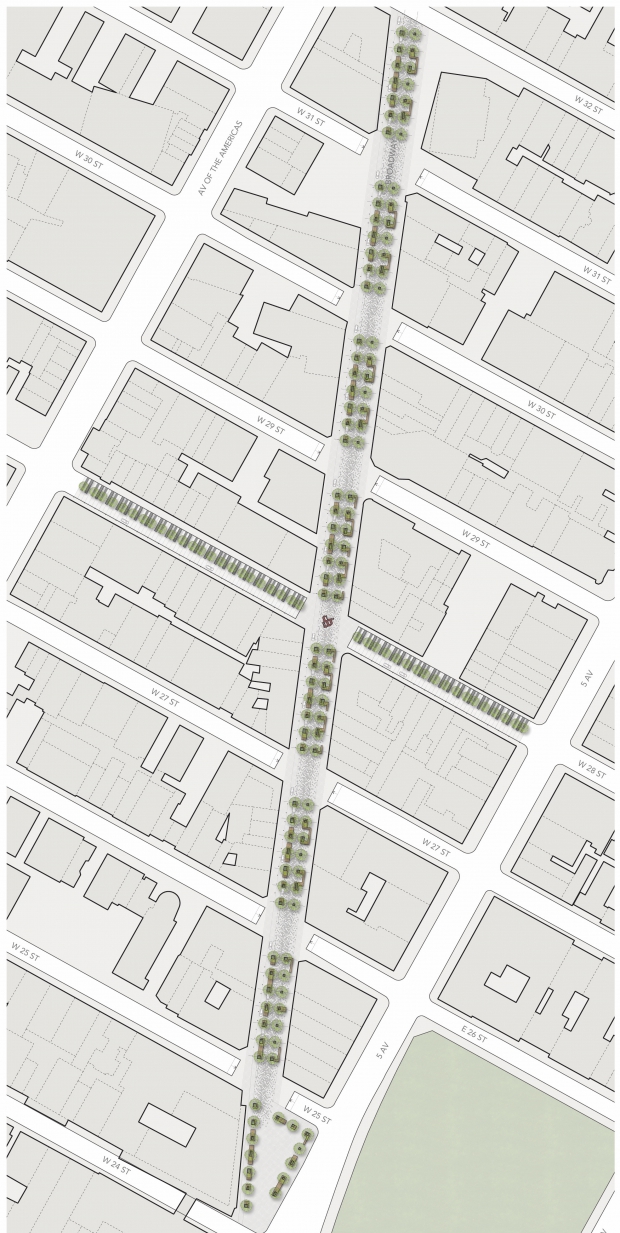 A NEW CONCEPT FOR NEIGHBORHOOD STREETS
Site Plan showing the new NoMad Walk down Broadway. An eight-block long linear park that becomes a new spine for the burgeoning NoMad neighborhood.  We believe that beautiful public spaces are the best way for people to connect to others in their neighborhood, to attract others to visit, and to tip the scales back away from the car and pavement to people and nature.
Four Easy Steps to Creating a New Linear Neighborhood Park
The plan envisions raising the level of the road bed to the the sidewalks, creating one long linear plaza.  Raised CorTen planters allow street trees to grow as an allée over the subway tracks below. Wood benches undulate down the promenade, creating places to sit alone or socialize, and defining the continuous walkway down the middle of the promenade.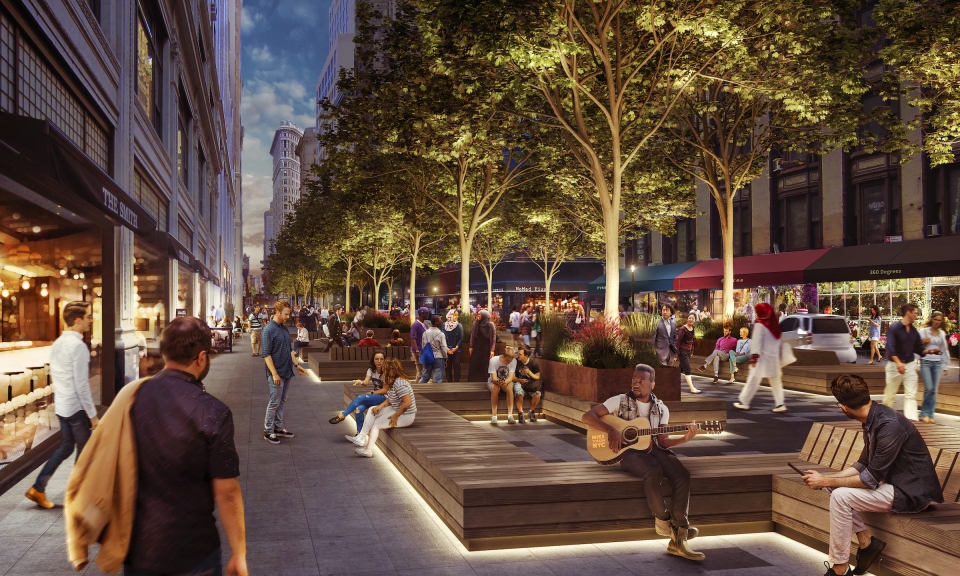 View on Broadway looking south toward the Flatiron Building. The design supports our client's vision to create a unique public space that blends preservation with creative practice, activating history and heritage through innovative urban design and arts programing.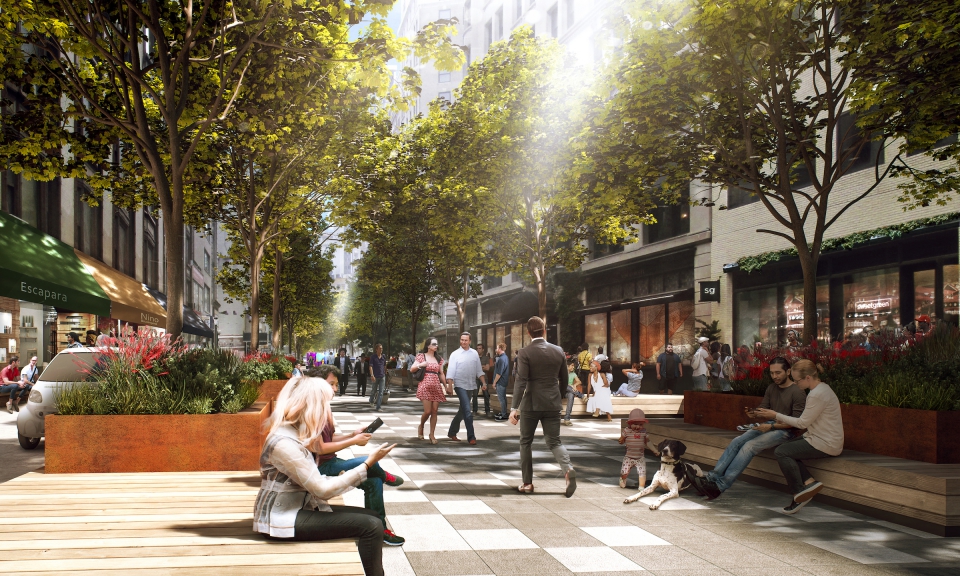 View on Broadway looking north.
Different Blocks / Different Options
The rhythm of street trees are the same all along the promenade. But the wooden benches and platforms an have a variety of forms. The benches can be denser or sparser. The denser, more continuous patterns create a more defined central promenade, and provide more places to sit. The sparser bench arrangements provide more space for gathering for festivals and events, and a more fluid and open sense of space.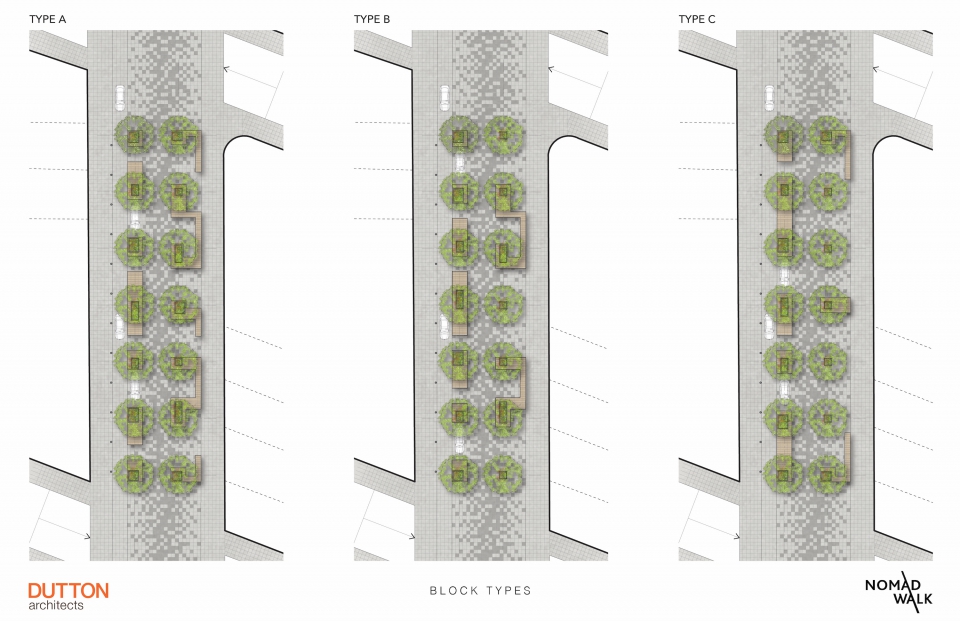 Broadway: NoMad Walk
The right-of-way of the NoMad Walk is carefully calibrated to balance the central promenade with sidewalks, bench areas, and a single lane designed for autonomous vehicles. These vehicles would provide driving service to the hotels, and taxis for tourists and residents alike.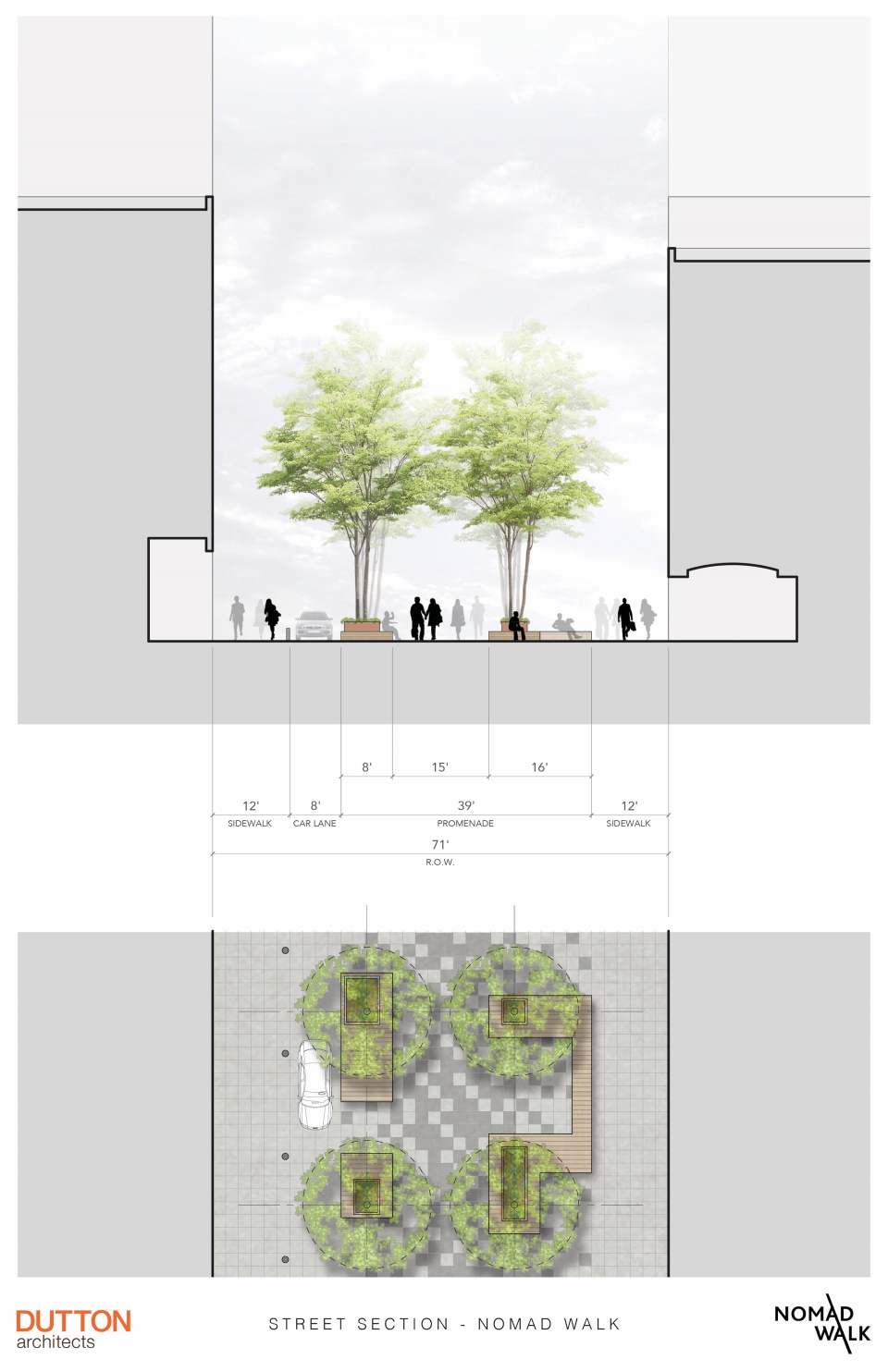 Tin Pan Alley
Along 28th St., perpendicular to Broadway, is the original Tin Pan Alley, home of American popular music.
NoMad Walk will celebrate the legacy of Tin Pan Alley through innovative plaza designs commemorating the contribution of the performing arts to New York City and unique neighborhood events including lunchtime recitals and performances, sound art installations, performance art events, and an annual Tin Pan Fest.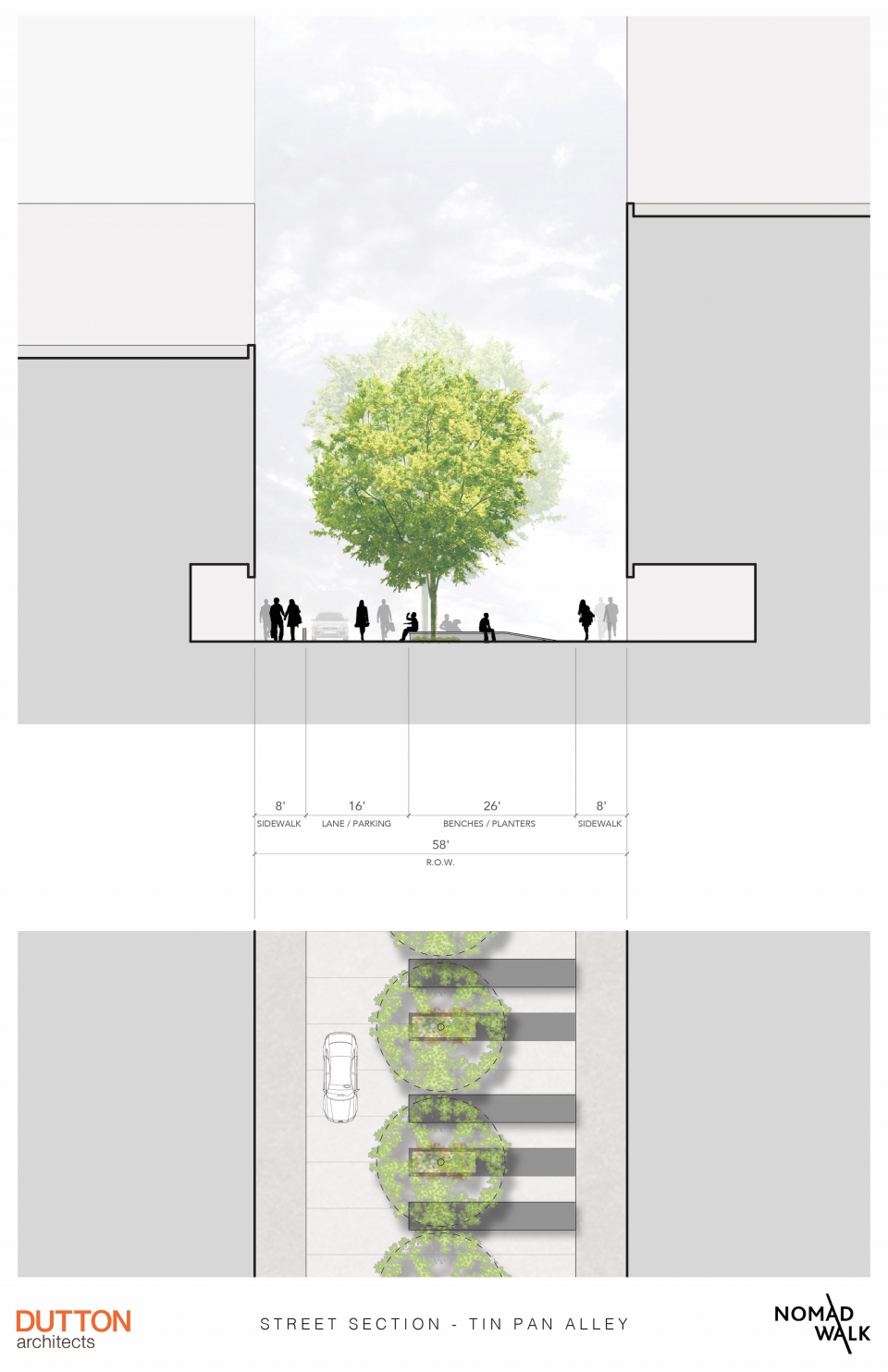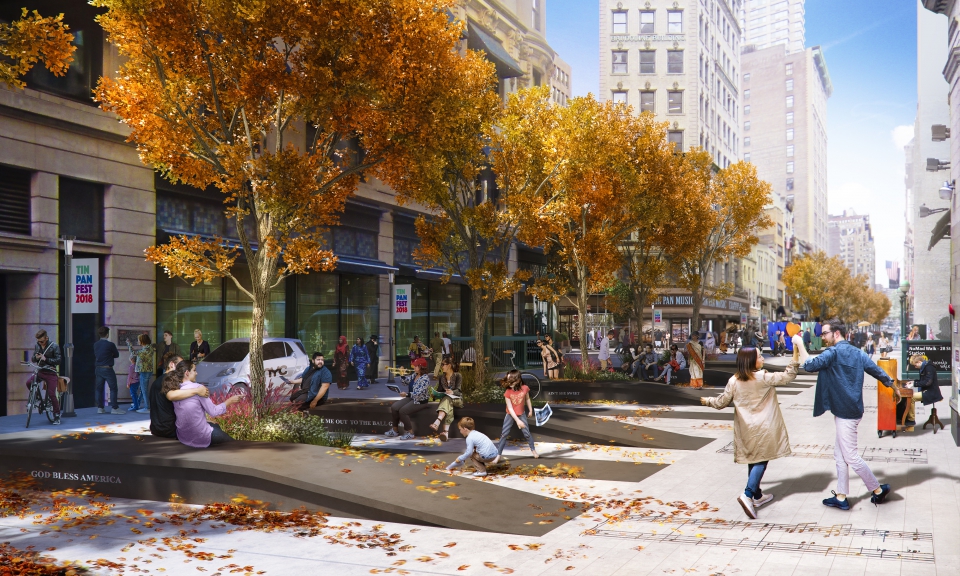 View along the new Tin Pan Alley park on 32nd Street.
For more information about NoMad Promenade, or to get involved, please visit  www.nomadwalk.nyc
Thank You
Your contact infomation has been sent
we will be in touch shortly
×