Thank You
Your contact infomation has been sent
we will be in touch shortly
×
New West Records
Home of Famed Indie Record Label
"New West Records hired John Dutton to renovate a building we bought in Beverly Hills. The design work was professionally handled and John created a working environment that is both perfectly functional and inspiring on a daily basis!"
Peter Jesperson, Vice President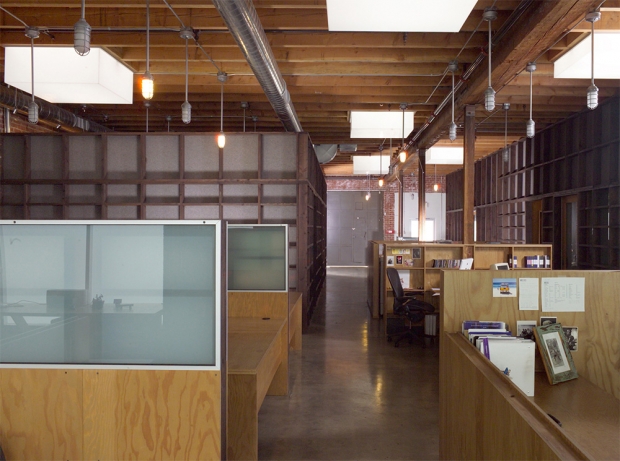 Dutton Architects designed the headquarters for New West Records in an old windshield factory, keeping the industrial look of the concrete floors, exposed brick walls, and exposed wood structure.  This fit the brand of the record company perfectly, as they are an artist-friendly, critically acclaimed label founded by current Warner-Chappel Chairman Cameron Strang.
Dutton Architects liked the raw energy of this indie label, and designed a creative, open work space for them that reflected this brand and was the opposite of the slick headquarters of nearby corporate labels. First, the 5,000 sf shell was renovated with cleaned up original brick walls, a new polished concrete floor, and, most dramatically, a new roof of raw wood lumber, interspersed with custom skylights of acrylic boxes.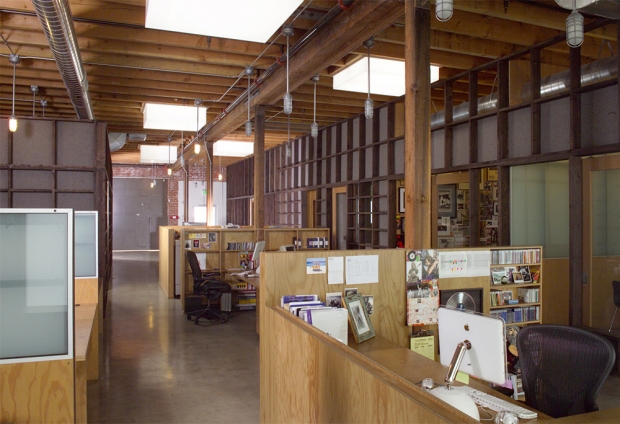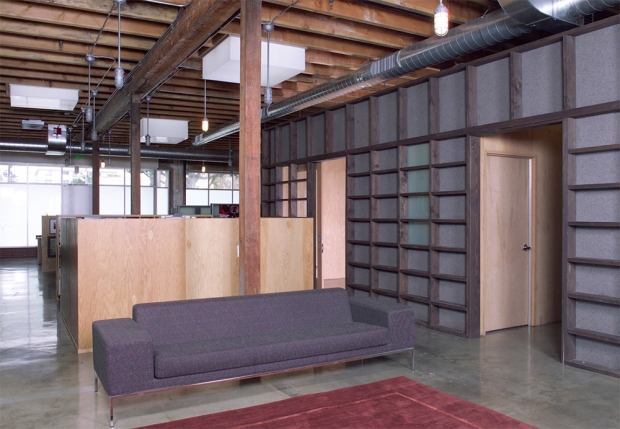 Stained raw framing lumber, plywood, and felt make up the partitions walls that divide the space.
The felt creates an acoustic softening. All the workstations are built out of AC grade plywood.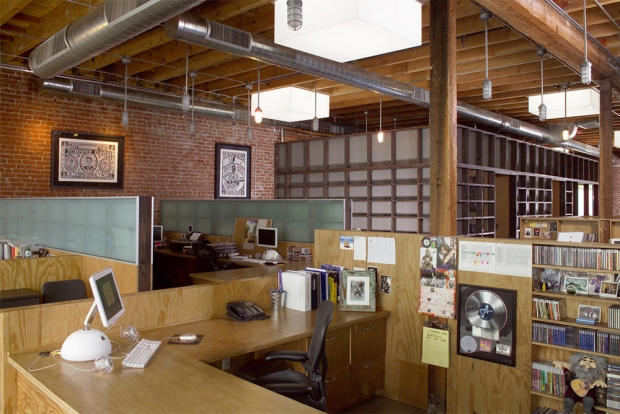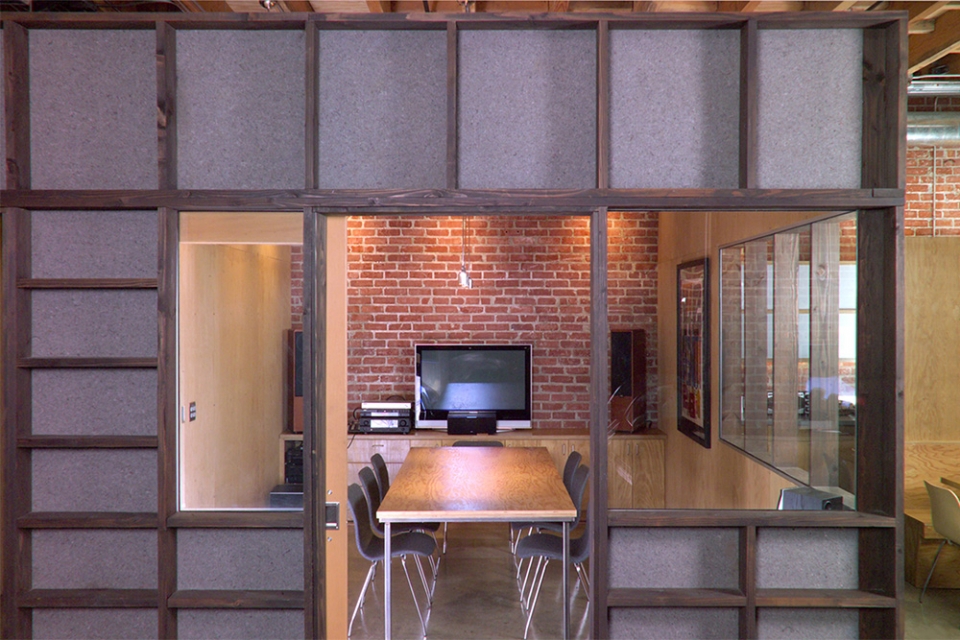 The conference room, wrapped in felt on the outside, and clad in plywood on the inside. The original brick walls were restored. A custom plywood meeting table has felt upholstered chairs from Swedish furniture designers Offecct.
View into the executive offices. Translucent glass between the offices helps keep the spirit of openness and light throughout.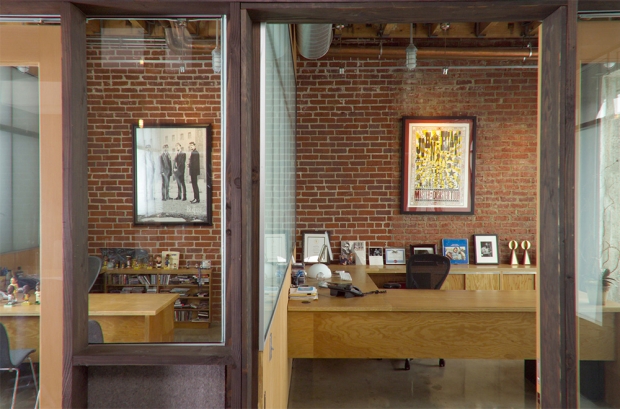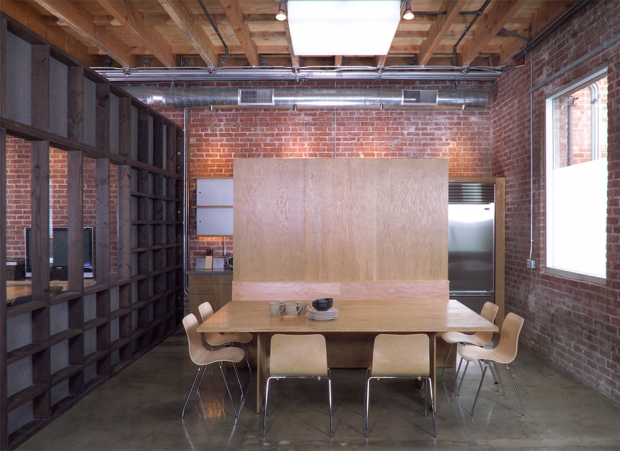 The dining area and kitchen beyond.
BEFORE and AFTER photos of New West Record facade. The client wanted a mute, modest, and somewhat raw facade, with minimal signage.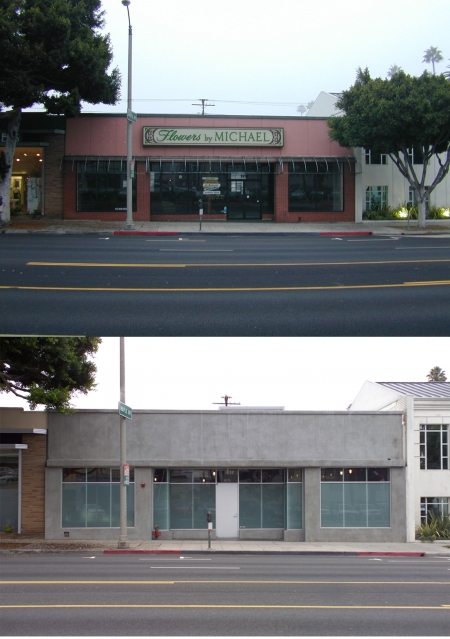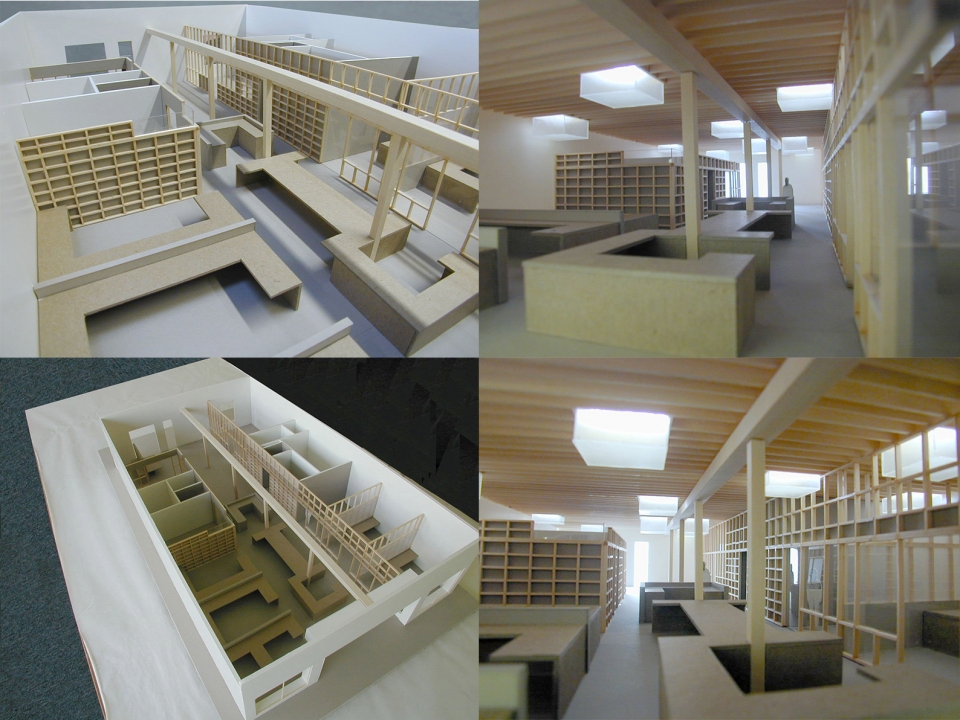 Views of the design model.
Thank You
Your contact infomation has been sent
we will be in touch shortly
×