New Orleans Post-Katrina Plan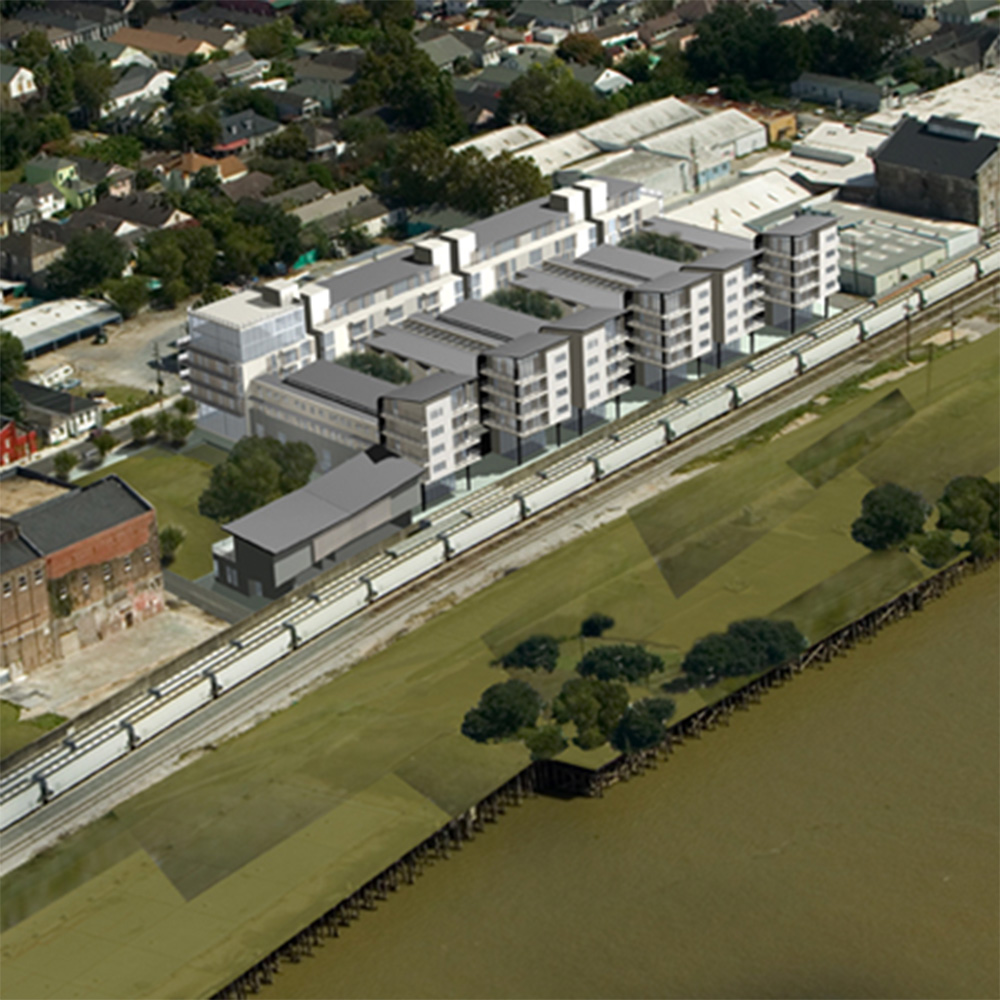 Dense, compact mixed-use urban development
This project designed by Dutton Architects envisions 200 units of housing, 10,000 sf of retail, a satellite design gallery for Tulane, and a new waterfront park. It was created as part of an international competition searching for ways to build dense mixed-use buildings on the higher ground of New Orleans.
A modern interpretation of traditional New Orleans architecture
The traditional idea of a an outer skin of balconies and shading mechanisms was reinterpreted by Dutton Architects in a modern idiom. The balconies cantilever off the main building. This metal guardrails give a nuanced scale to the facade. Sliding full-height wood shutters can be manipulated as needed for adapting to the climate.
In this view, there is a double height ground floor retail space, three floors of housing, and a large community space at the top.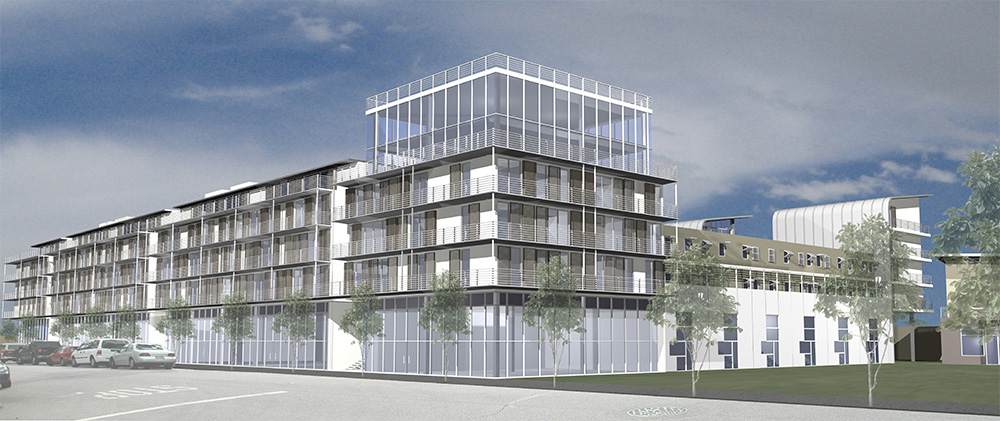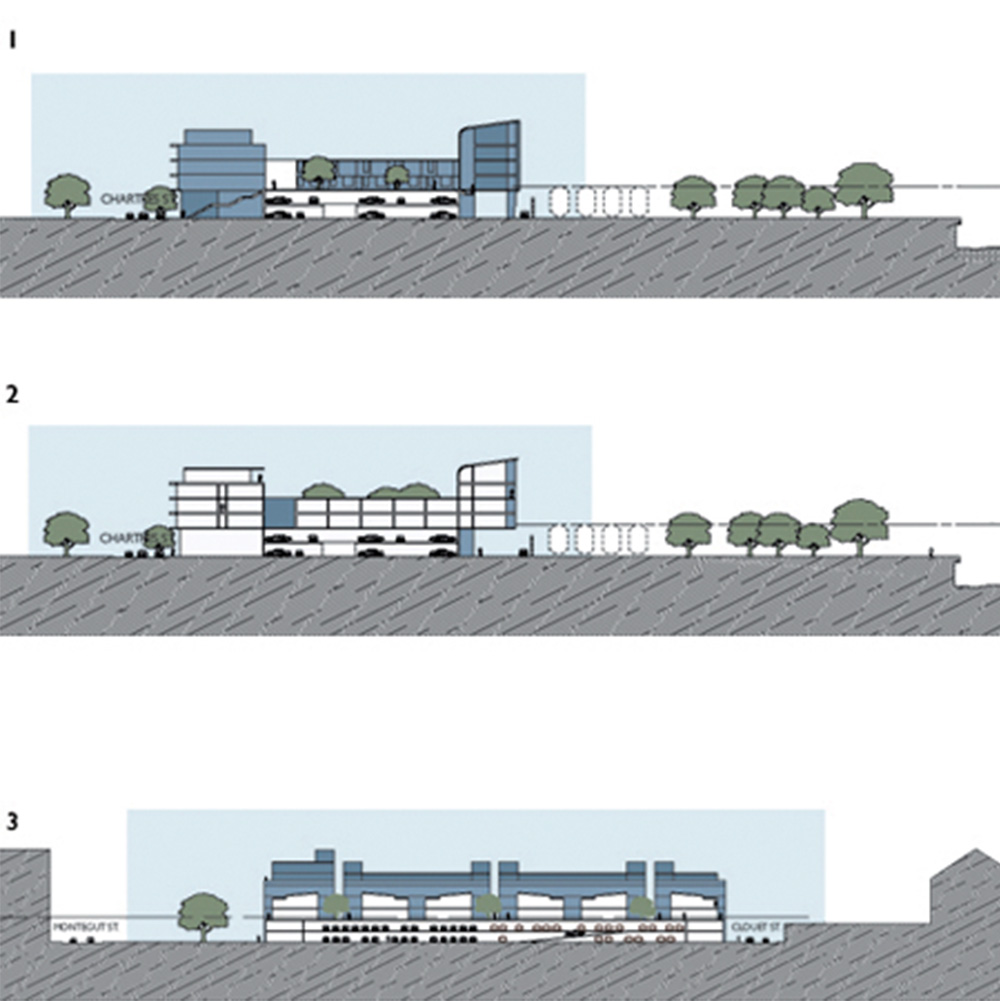 New residential villages raised in the air
The new housing floats over parking and retail. It is divided into a long bar building along the main street, and smaller scale courtyards perpendicular to that. This allow light and air to penetrate, and masks the density into a more human scale.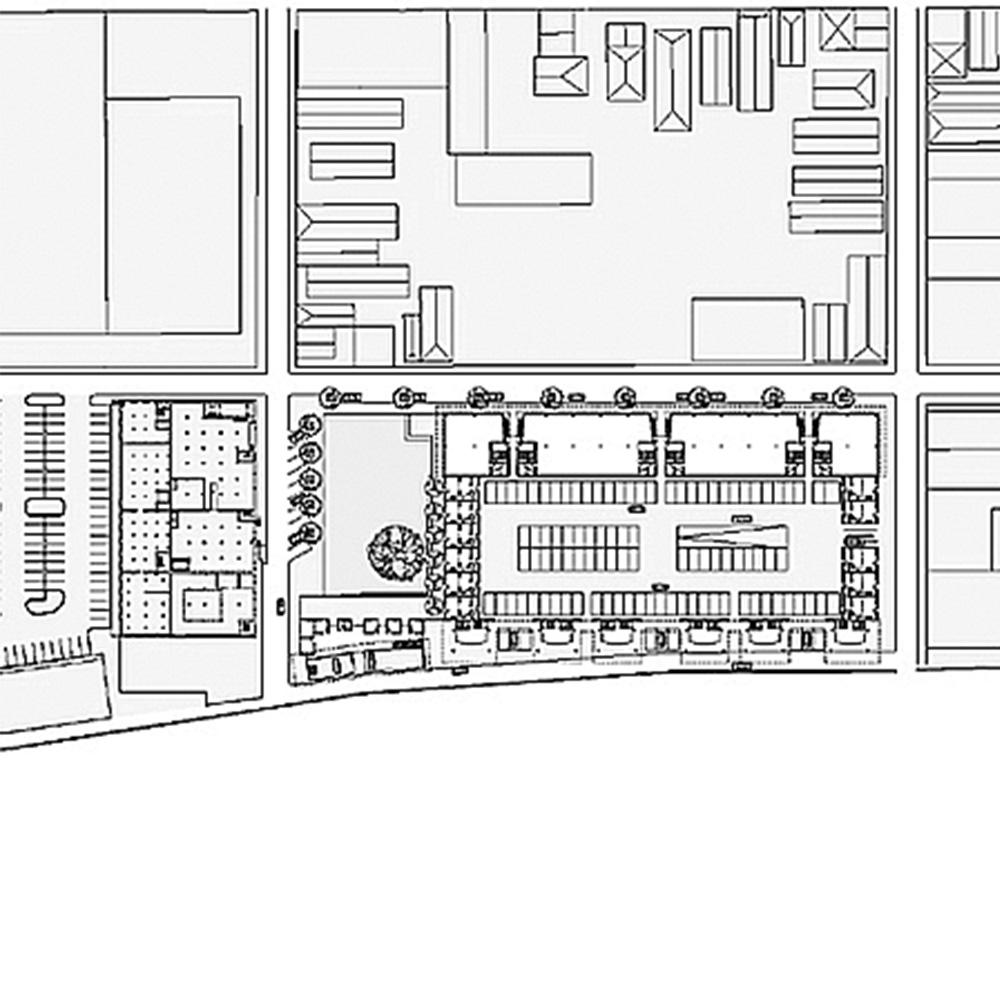 Ground Floor Plan
The street level has no residential units except some work/live units on the corner park. Otherwise there is covered parking, street-facing retail, and a new design gallery for Tulane anchoring the back of the park.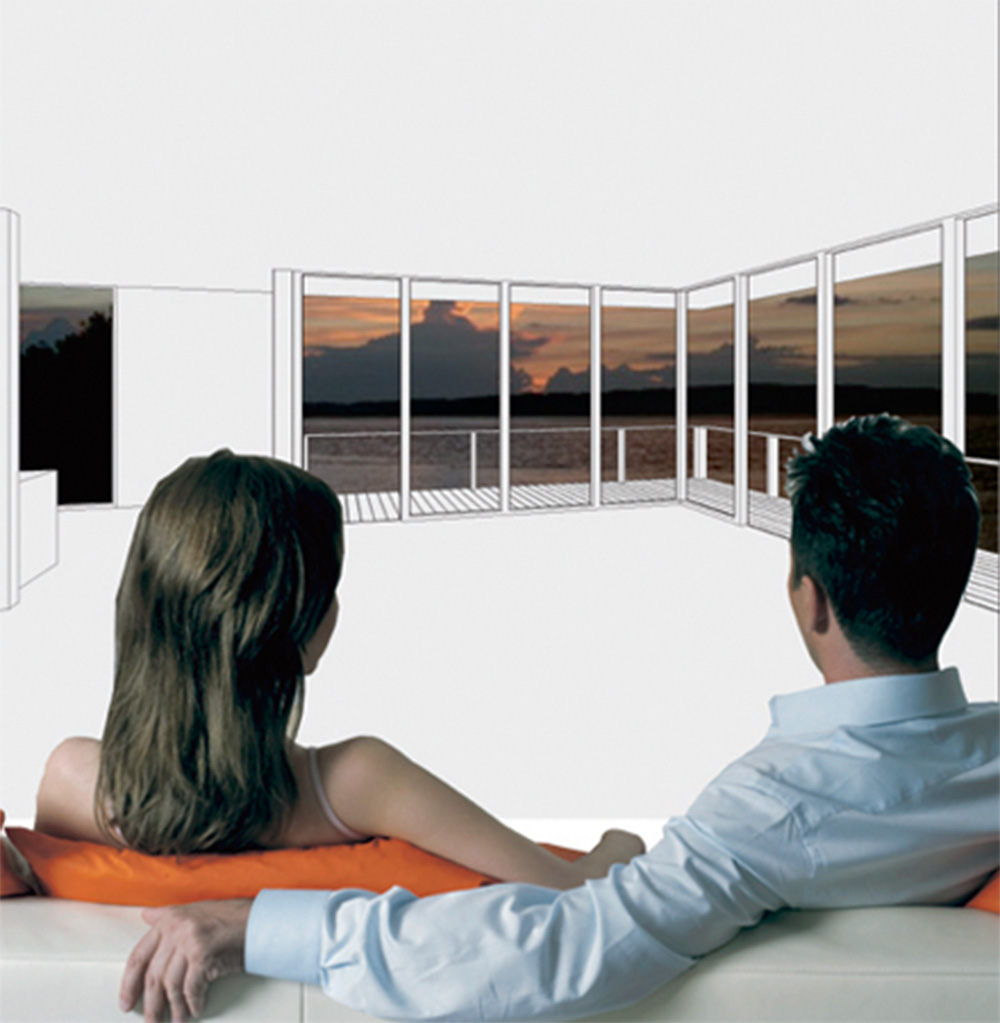 Views from the new lofts would give an amazing panorama over the Mississippi.