Warm, Modern Hillside Retreat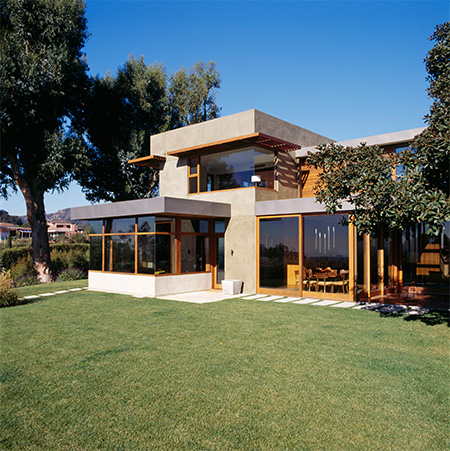 In the tradition of L.A. Modernism
This residence on a hillside in Mandeville Canyon is built with interlocking spaces that emphasize the openness of the house to the site. A two story room in the middle is the main family room. On one side is the kitchen on the ground floor and the master bedroom above. On the other side is a den and office on the ground floor and the children's bedrooms above.
Simple stucco volumes with intricate wood detailing and doors/windows
In the tradition of LA architects like Rudolph Schindler, who used basic materials in modern abstract compositions, this house is an homage to such masters. The large expanses of glass open up to sweeping views to the ocean.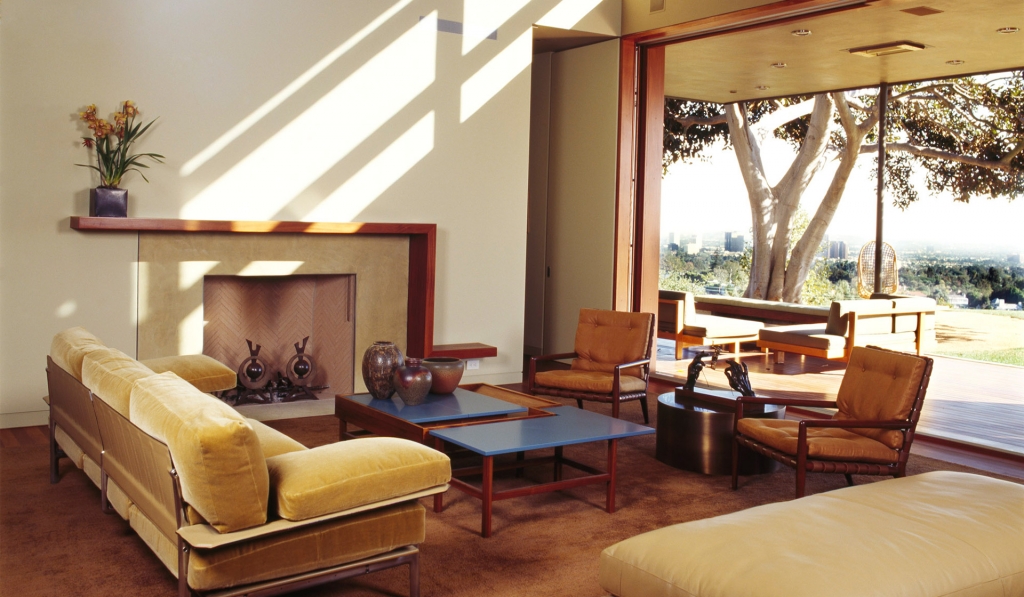 View from the living room when the full-heigh 'lift and slide' doors are opened into their pocket.
A family of spaces for the family
In the main double height volume there are a number of spaces that relate to each other. Adjacent to the tall living room is a more intimate nook paneled in walnut with a grand piano. A cantilevered steel and wood stair leads to the second level. There, above the piano nook, is a sitting room in front of the entry to the master bedroom. A hallway leads to the other side where the children's bedrooms are.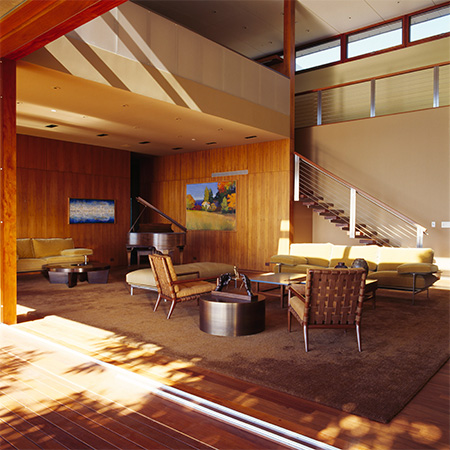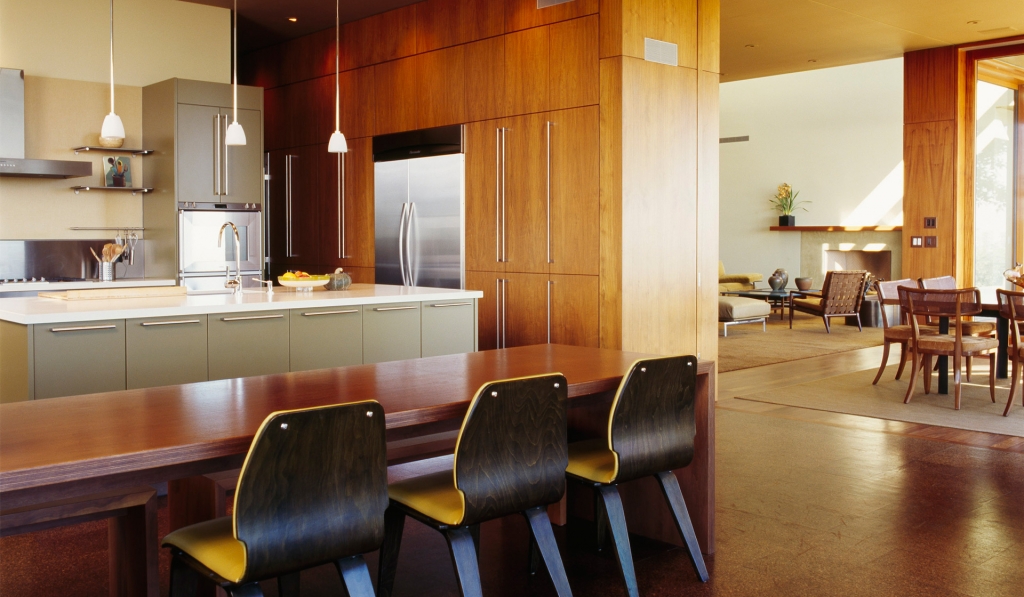 View from the kitchen back toward the living room.
Outdoor living room
A covered  terrace is designed as a direct extension to the living room and kitchen when the tall sliding pocket doors are open. Heaters in the ceiling allow this space to be used year-round.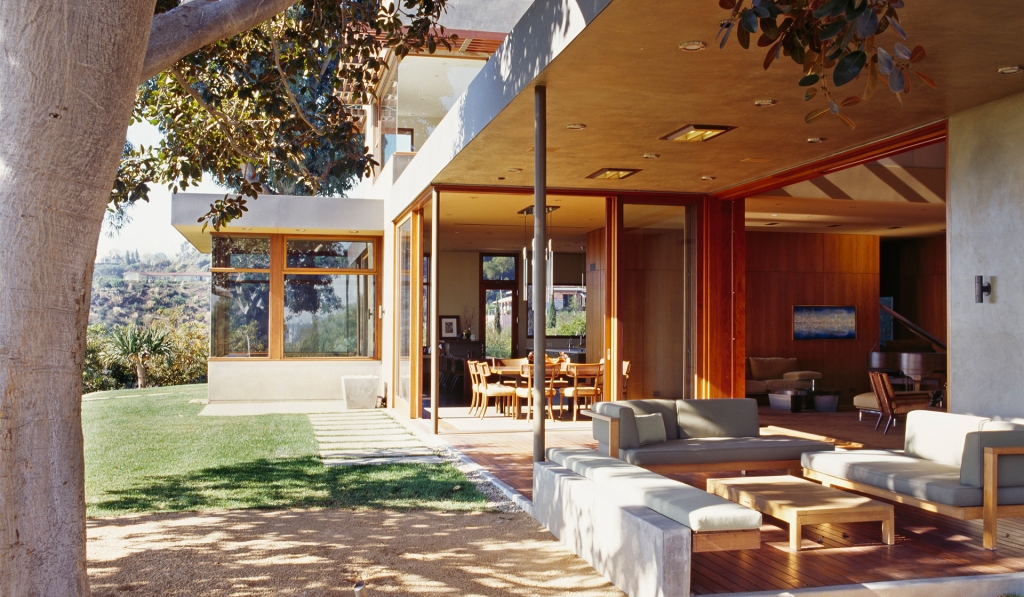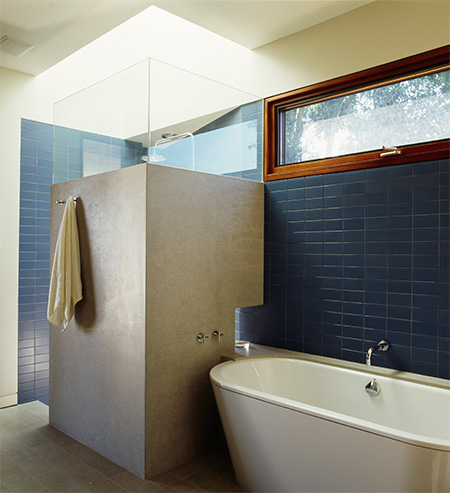 Shower under the sun
The shower is designed as a space defined by partial-height limestone slabs, and topped by a skylight. The blue glass tile brackets the bath and shower area. The window is in mahogany, and a small opening in the limestone partition makes the connection between the two spaces more literal.