Company 3 Post-production / LA
Headquarters of a Global Power in Post-Production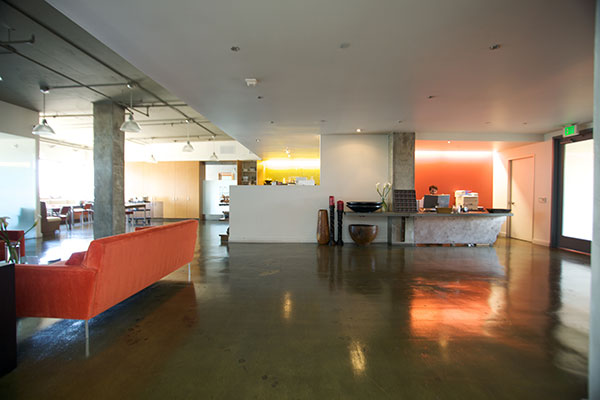 Stefan Sonnenfeld, President of Company 3, asked Dutton Architects to design a new 16,000 sf. headquarters for his company that reflected the aesthetic values of his clients – advertising executives, directors, cinematographers, editors, etc.   Stefan was the first one to present colorists, up to that point considered  technicians toiling in florescent-lit basement computer labs, as an important part of the creative process.  Company 3 was a fast-growing, international leader in music videos, commercials, and feature films. The new headquarters was to reflect this importance, and feel like a creative studio rather than a technical lab.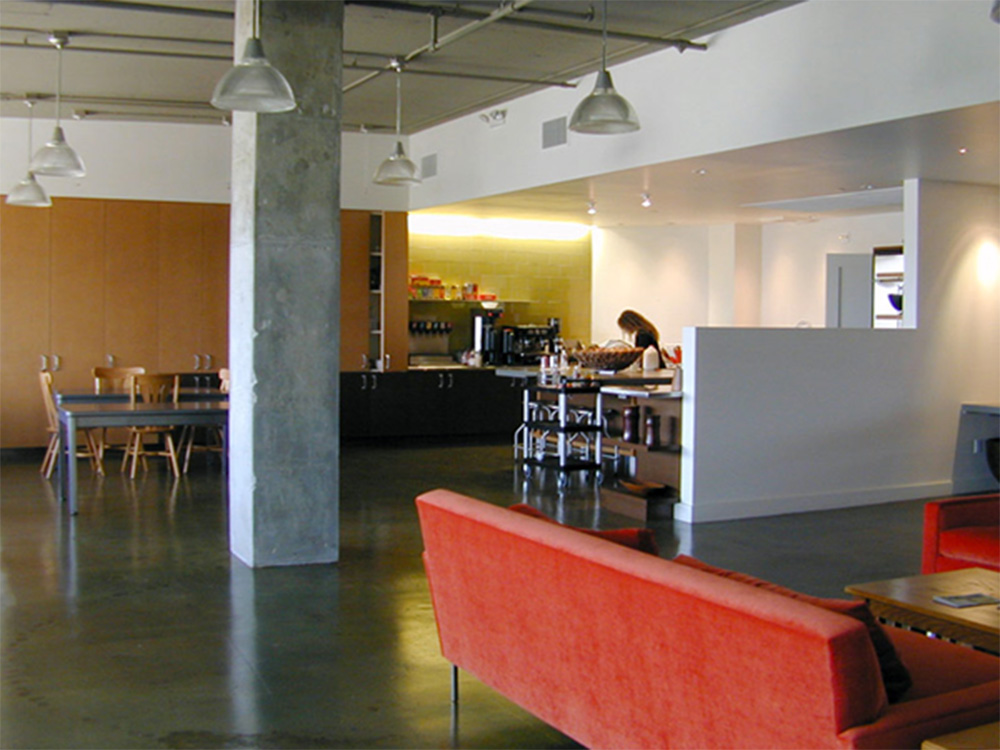 As part of the client services, Dutton Architects designed a catering kitchen to provide constant food services to staff and clients alike.  Amenities were as important as the state-of-the-art editing bays.
Finishes are simple,  and creative loft-like.
All floors were a new concrete topping slab with a marine varnish.Cabinets throughout the studio, as can be seen at the rear of the kitchen, were all made from clear-sealed MDF and masonite to keep the  simple, industrial aesthetic. Holophane lights hung from the painted exposed concrete ceilings.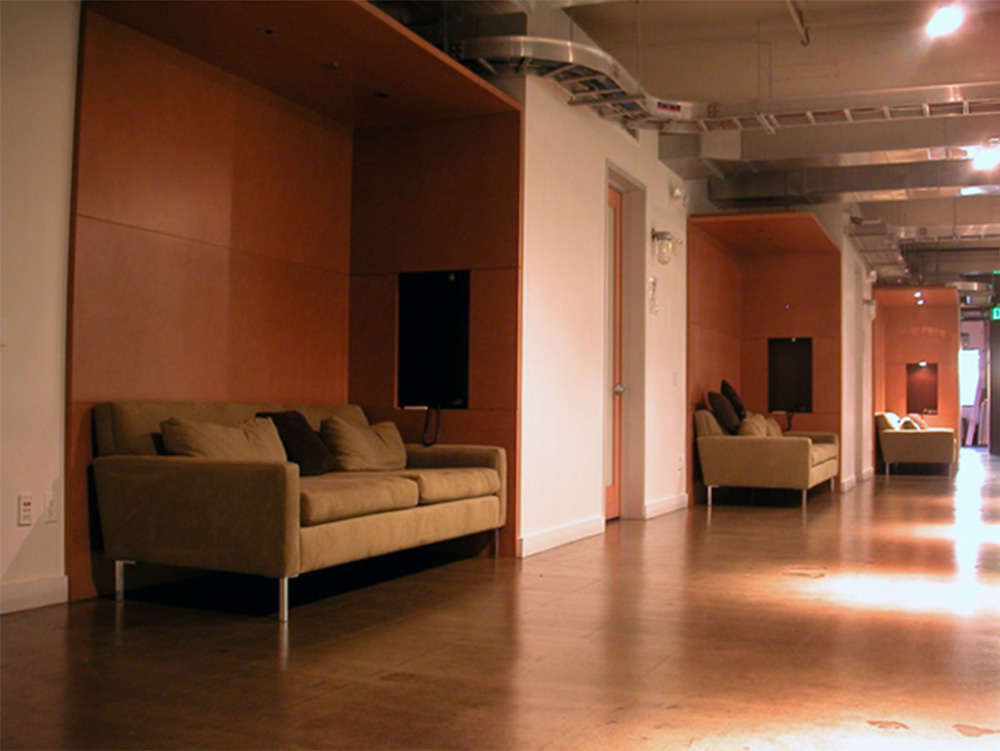 Outside each state-of-the art editing bay was an area designated for the client to relax, read, take a phone call, etc.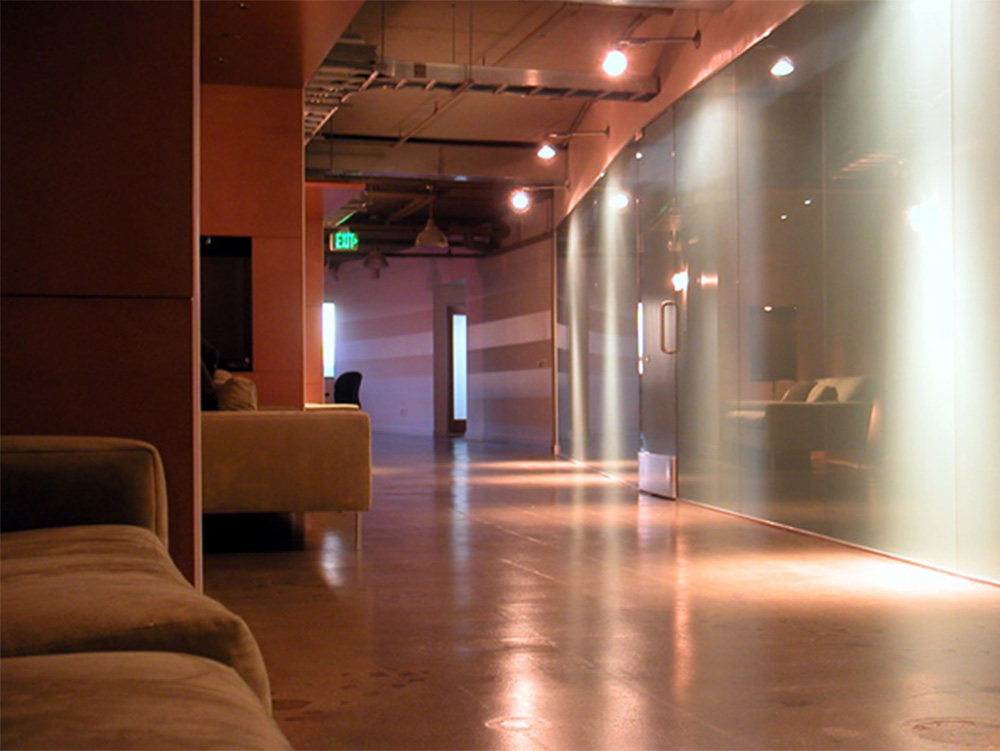 Behind the glass wall was the "machine room" – the location of all the servers and processing CPU's. It glowed from the lights of all the machines when in use. At the end of the corridor, light reflected on alternating bands of gloss and matte finish paint (stripes being the symbol of CO3).  Miles of data cables, and sizable HVAC ducts, had to be coordinated as part of a coherent layout that contributed to the overall design of the facility.