An existing large modern house, of little distinction stood amongst the rolling hills and vineyards of Agoura Hills. Dutton Architects designed a radical renovation and addition for a young family to celebrate the site and views. The final house transformed what was a generic box, with new windows, finishes, materials, awnings, kitchen and an improved circulation and layout of rooms, to an elegant and warm modern retreat.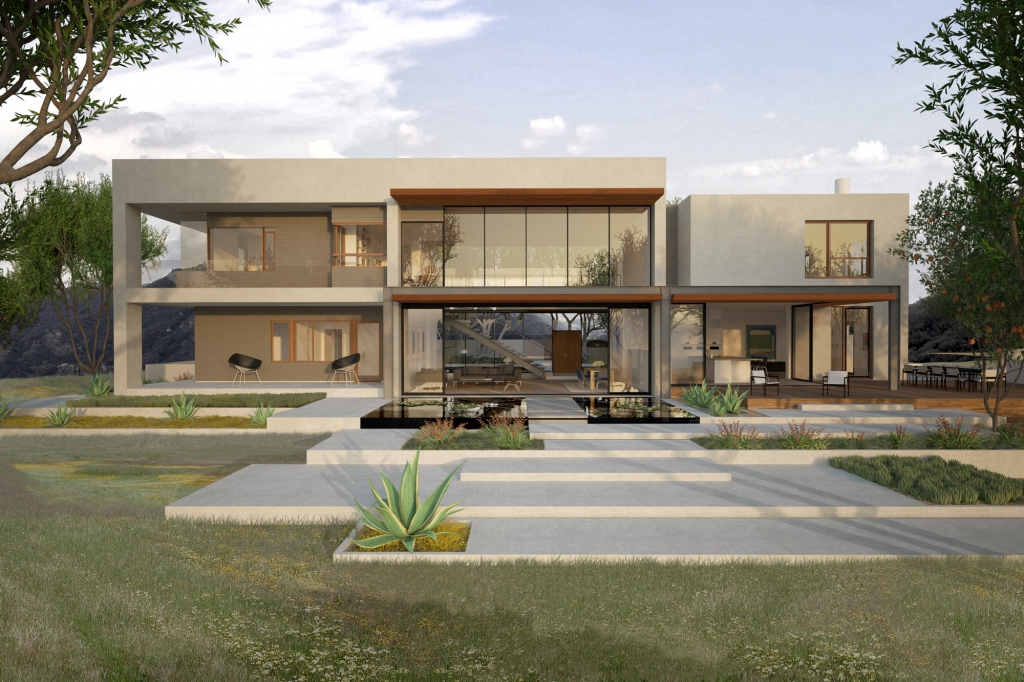 Set into the landscape
Rear elevation of a house high up in Agoura Hills, where the public spaces open up onto a extensive gardens. Floor to ceiling glass windows and doors emphasize the public rooms.
Looking over the koi pond bridge from the rear terrace to the main living space. Full height sliding doors helps create a connection between the interior and exterior.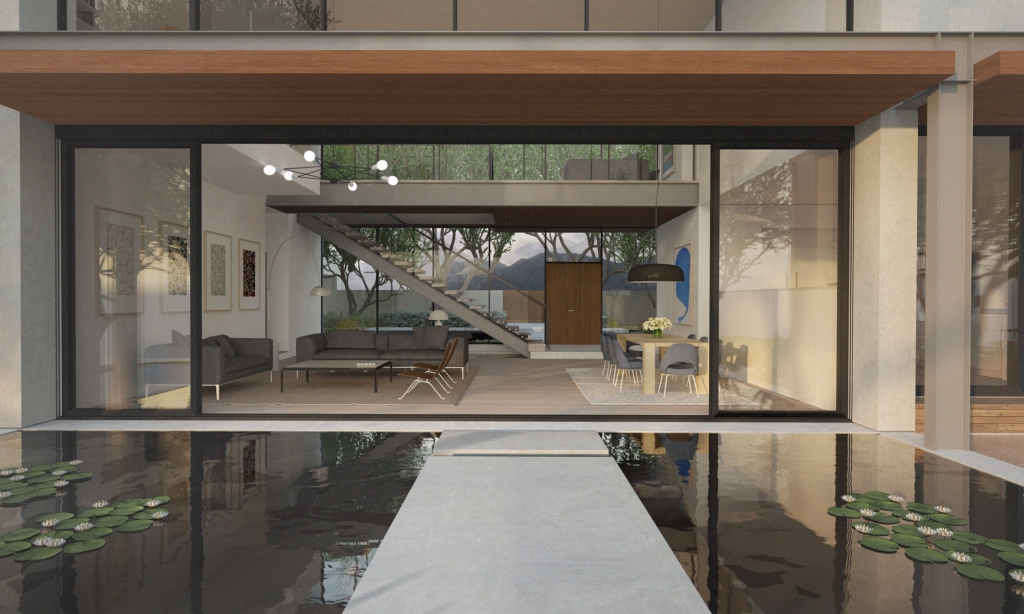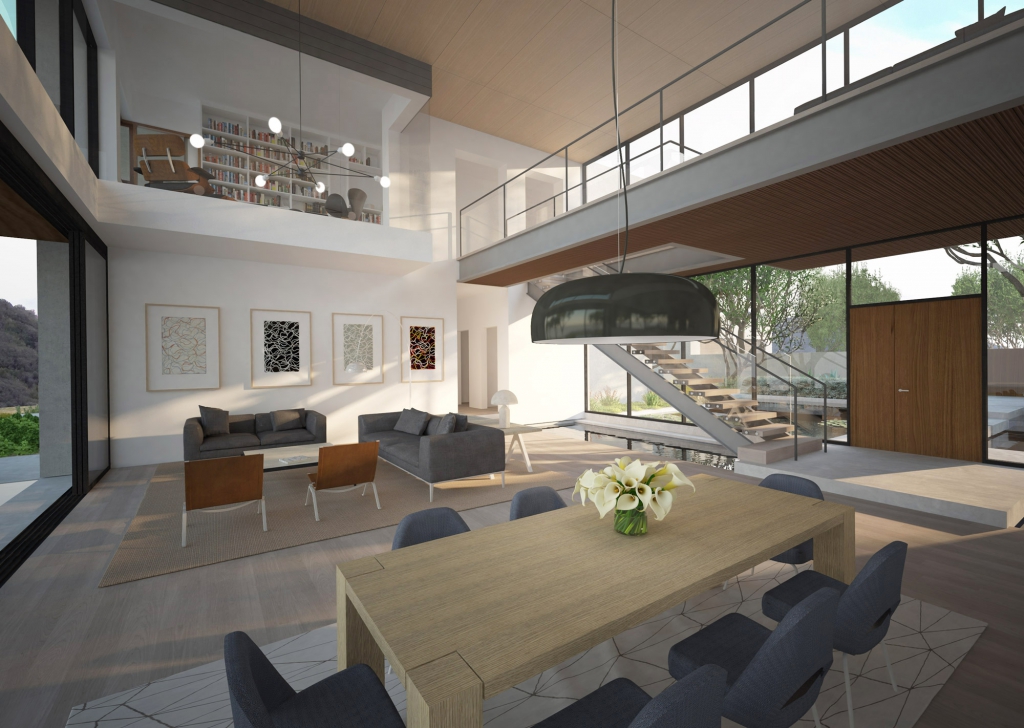 A light-filled and dynamic main living space
Double height main living and dining space. A bridge connects the two bedroom wings on the upper level. Cantilevered out over the living area is the private office of the master suite.
View up the stair to the second floor. Above is the bridge between the two bedroom wings and the private office.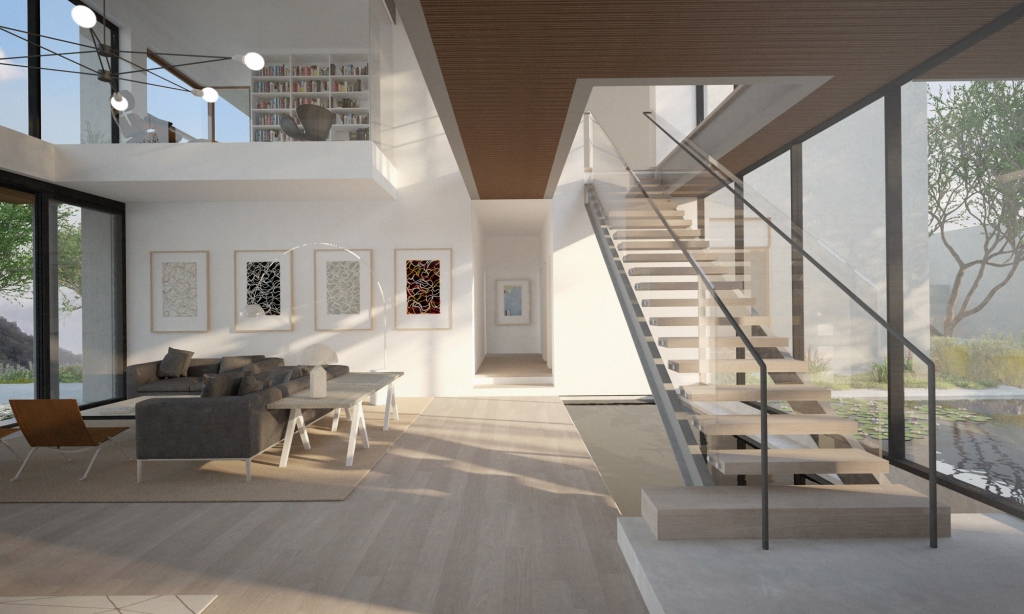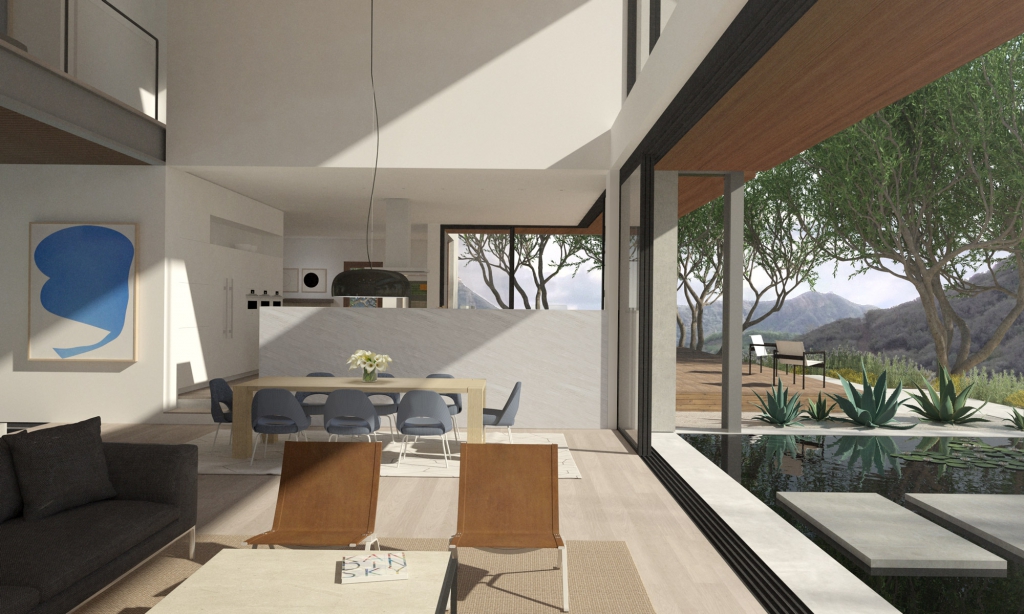 View toward the dining area and kitchen. A marble clad wall separates the two
Looking down from the private realm
View from an informal sitting area on the bridge between the two second-floor bedroom wings.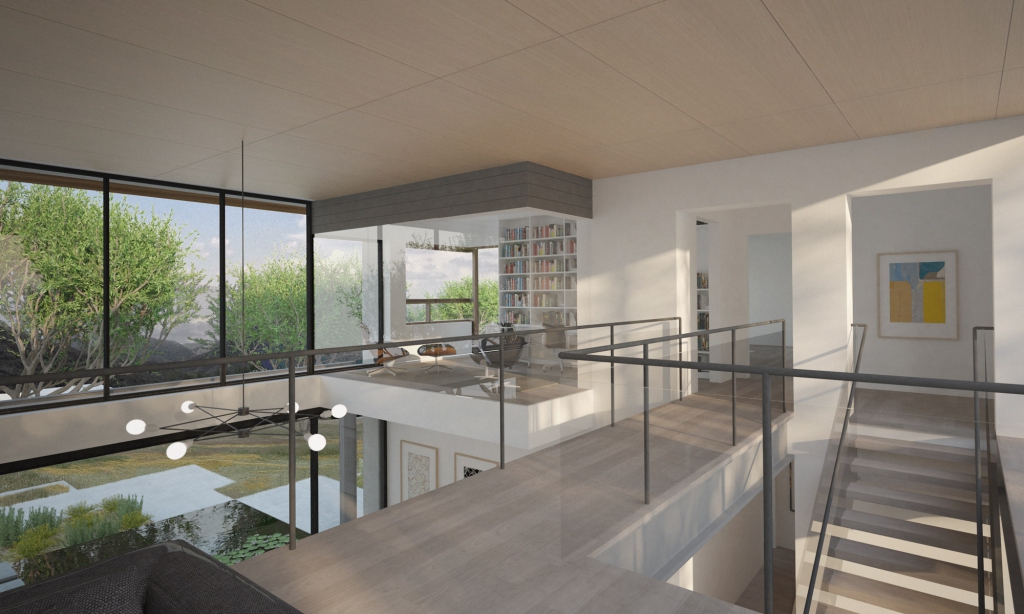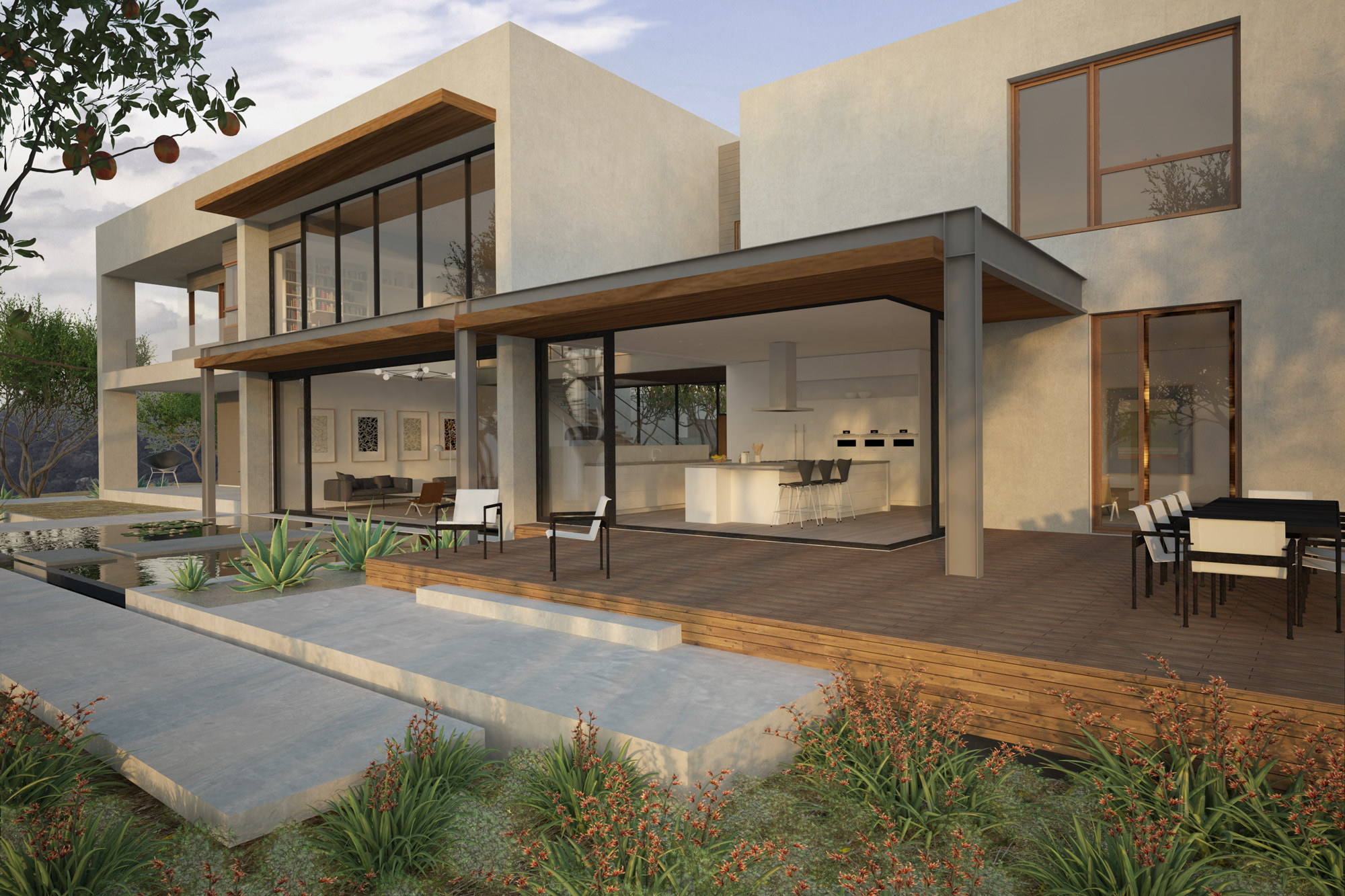 Indoor-Outdoor Living
View over the rear dining terrace and gardens toward the kitchen. Full height glass doors open between the kitchen and the outdoor terrace.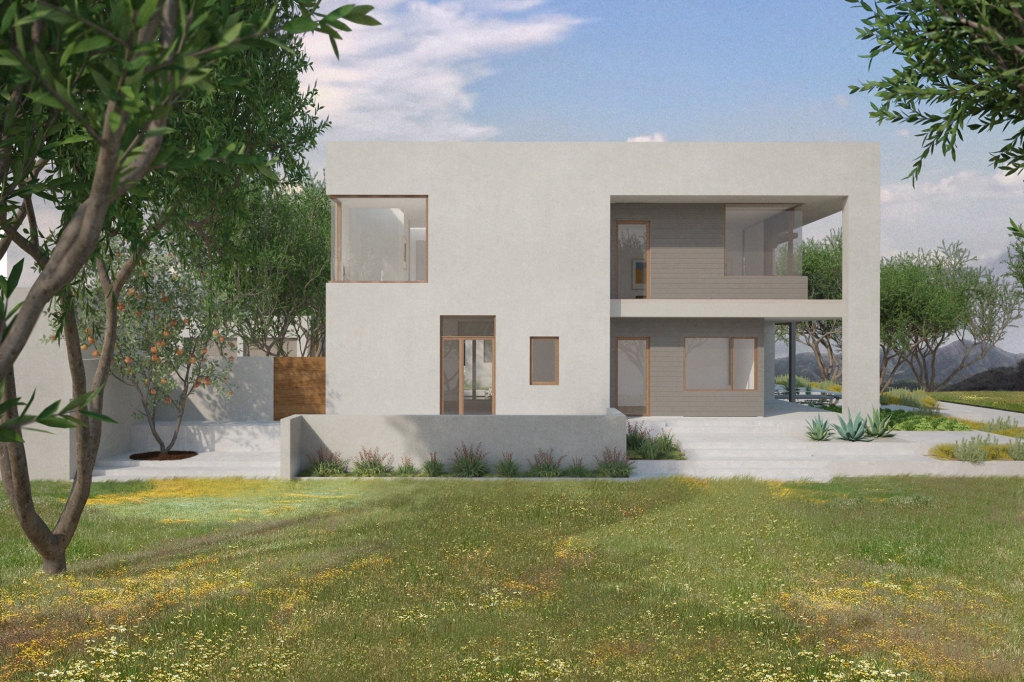 Side elevation. House sits on gradual stepping low terraces. The large window in the upper left frames the bathtub views
Entering through a lush garden
Front elevation. Main entrance through gardens and over a koi pond. Full height glass windows reveal the main living space.