Our client wanted a beach house that felt like it belonged to the beach- Aand therefore a palette was assembled inspired by drift wood and sea glass. The materials of the house were meant to recede and comfort, and foreground the amazing views of the ocean and sunset. Simple white walls, cedar siding, bleached oak floors, walls, and ceiling, and accents in mahogany and stone, all let the landscape and seascape feel as if they are the predominant colors and material of this retreat.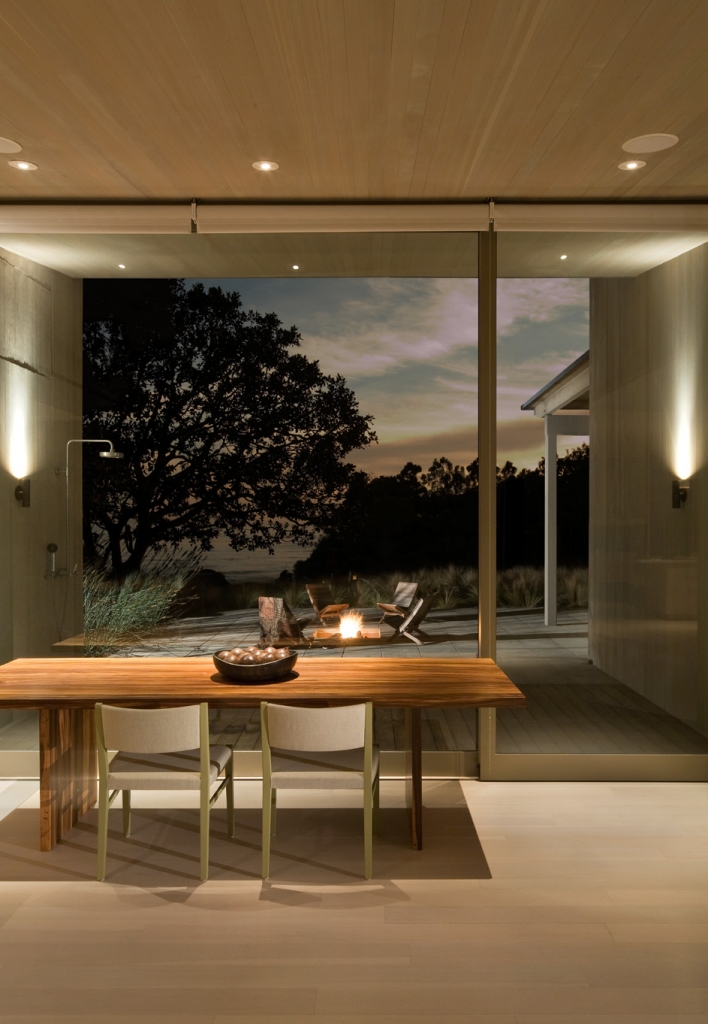 Designed for entertaining
The beach house opens up onto informal terraces for enjoying the seaside.
Sleeping by the beach
The house is a weekend house, for surfing, reading, cooking, and mostly solitary enjoyment of the natural beauty of the environment. A clerestory window separates the bedroom from the bathroom, allowing the wood ceiling to continue through it visually.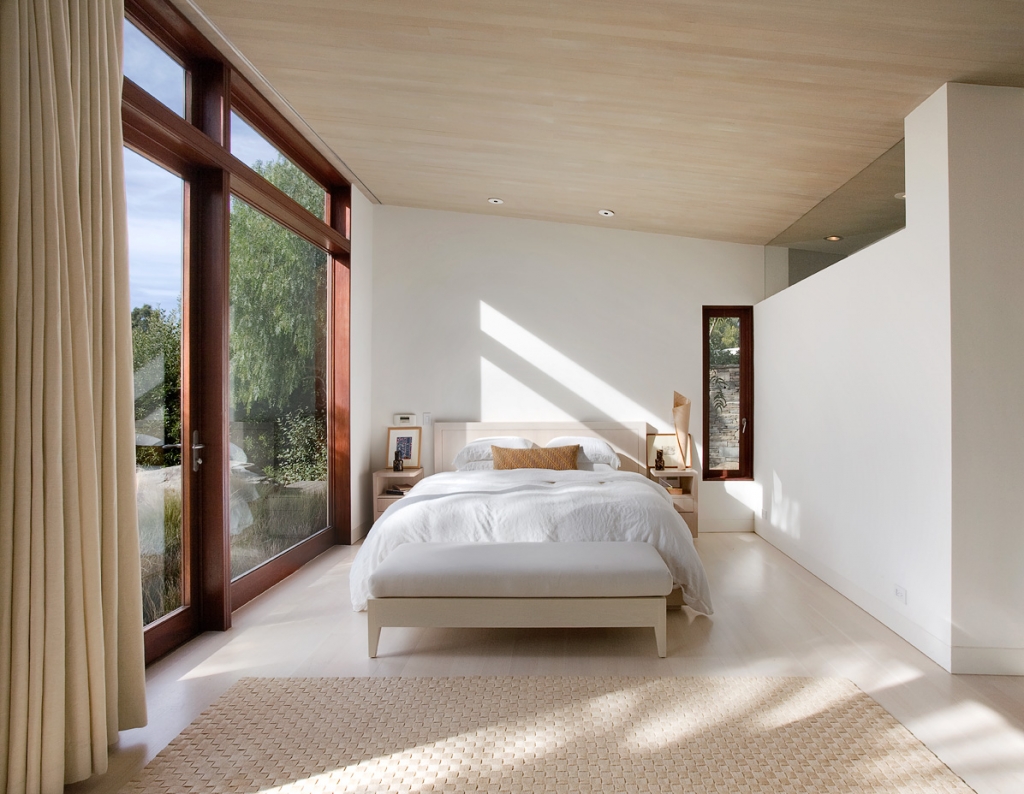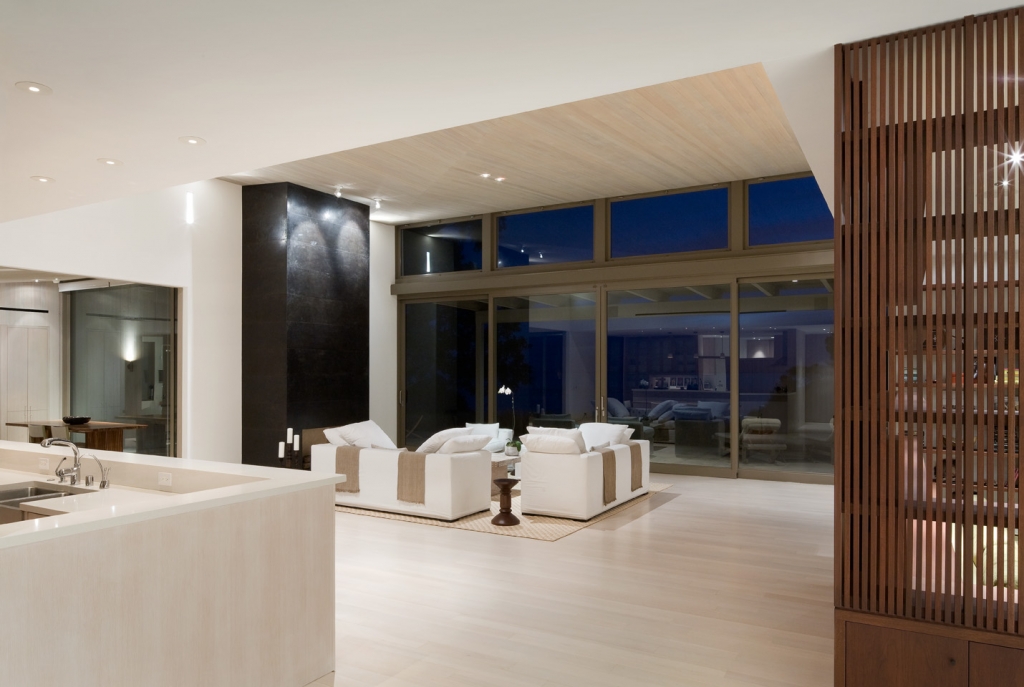 View from the entry toward the living room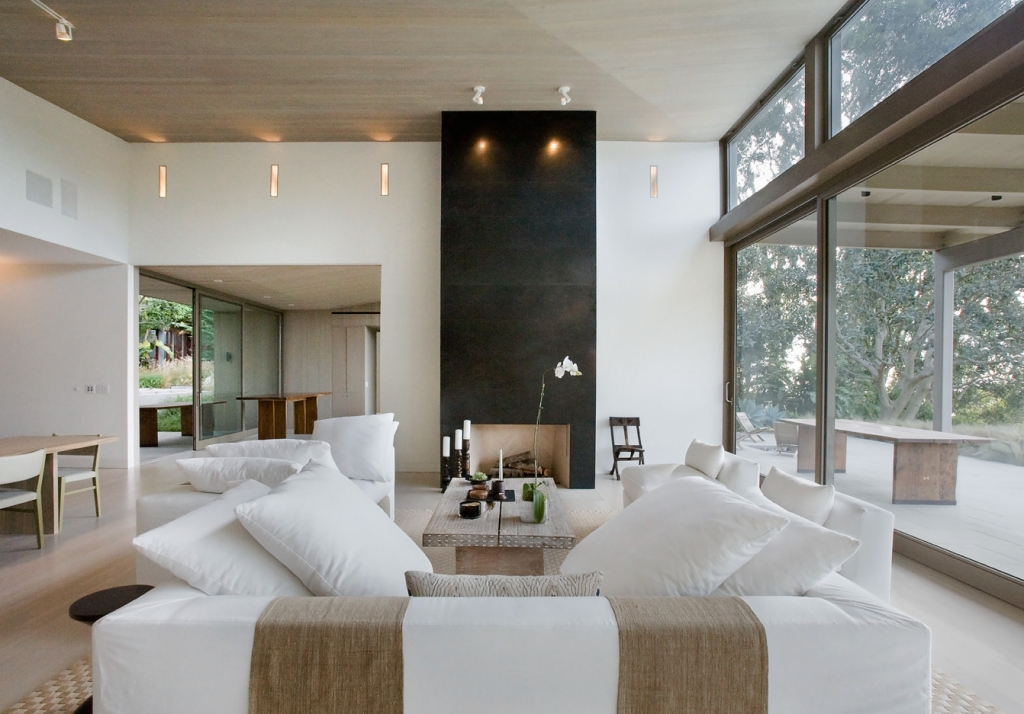 The living room soars to the tallest height, with glass windows and doors facing the beach. A metal fireplace anchors the room.
The house is compact, single-story, but the height and variety of ceiling slopes creates a rich spatial experience, and helps give hierarchy to the rooms. Here is the living room, with its sloping wood ceilings, and views into the kitchen to the right, and library to the left.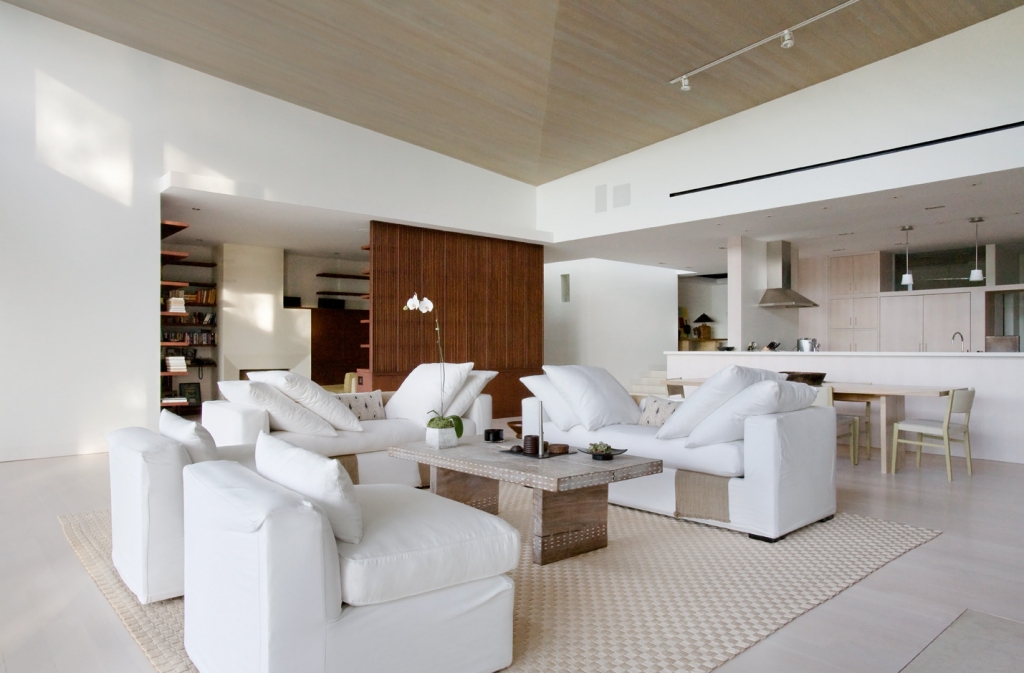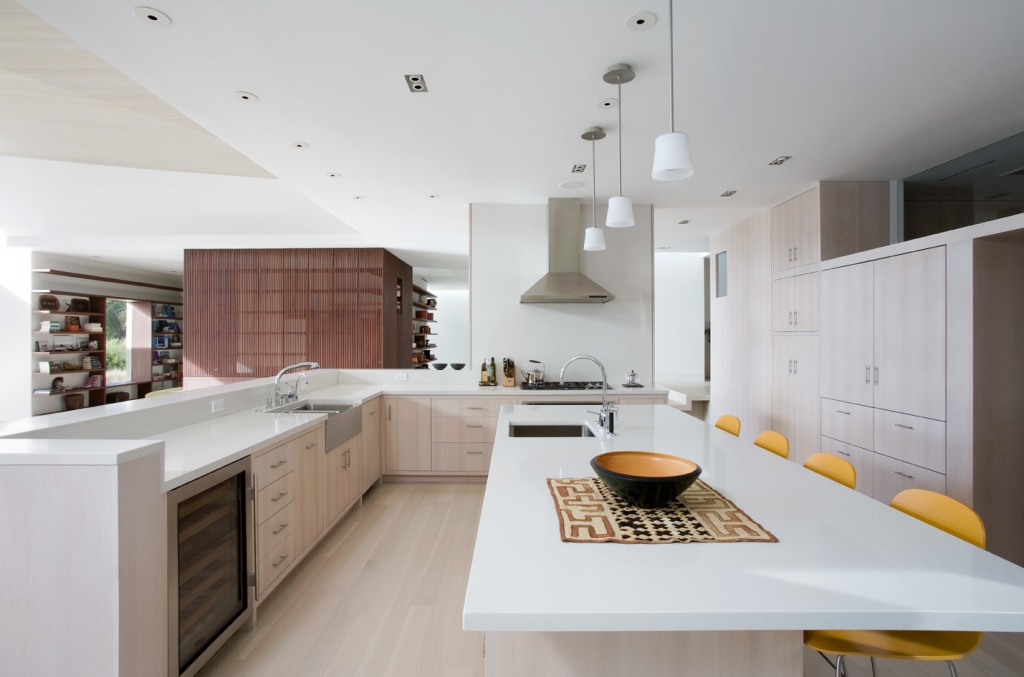 Open kitchen
The kitchen is meant to be minimal, almost like furniture, and  a long island also acts as an informal eating area.
View from the kitchen toward the front entry
The cabinets are white oak, the counter Caesarstone, and the cantilevered concrete stairs of the entry are visible in the background.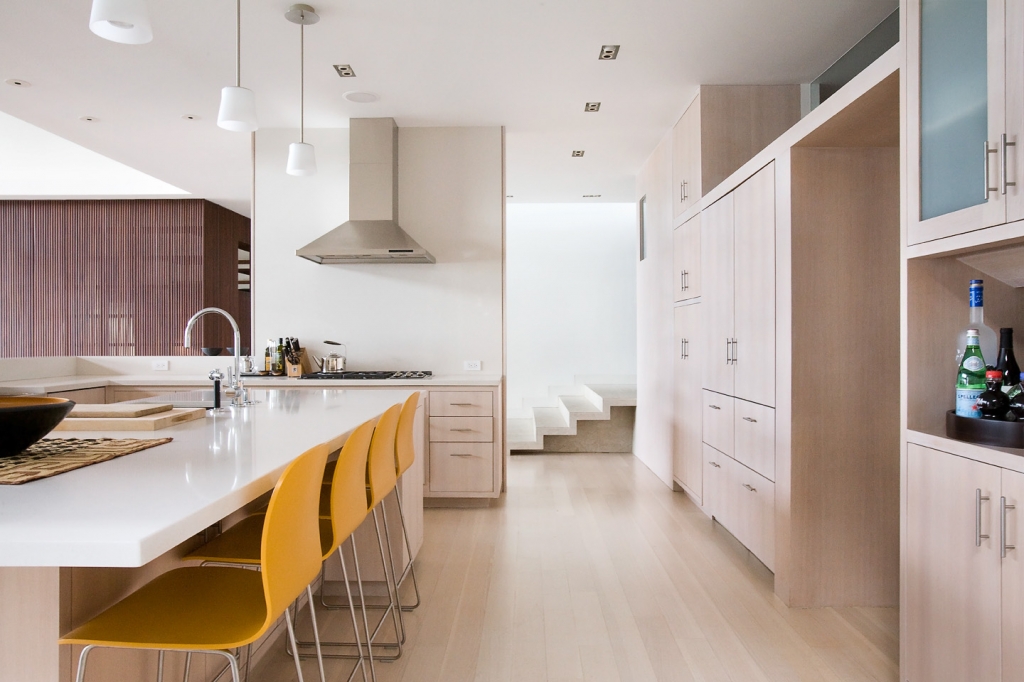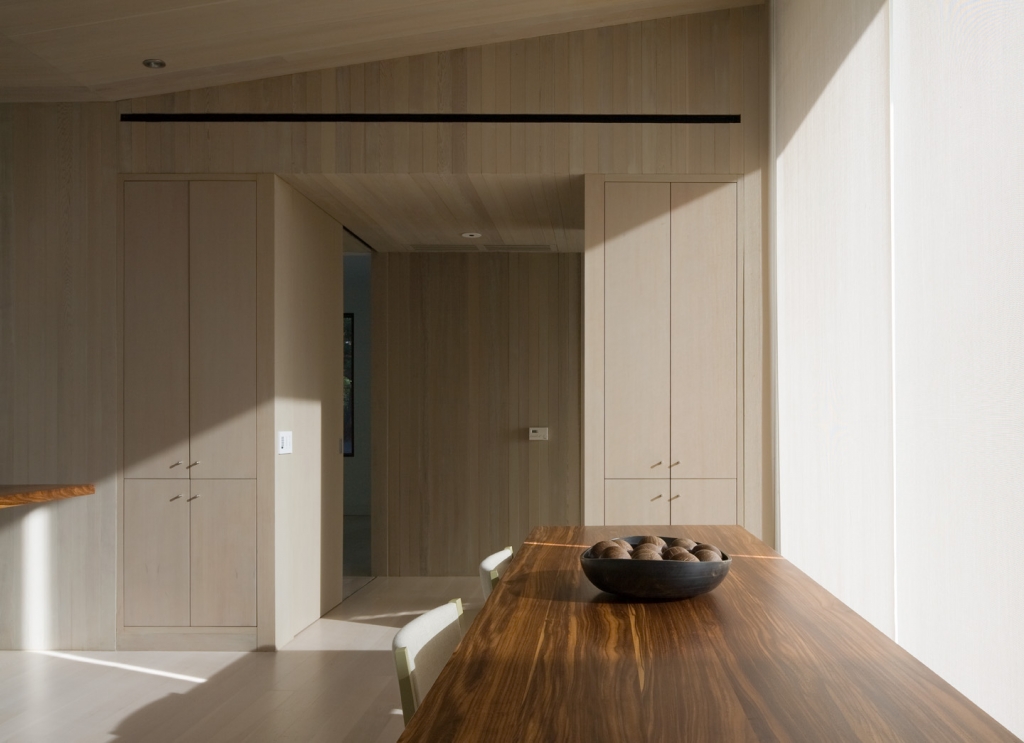 The view toward the guest bedroom wing. The walls of bleached white oak are also places for storage.
The entry: a play of light and space
The entry vestibule is a polishes concrete floor that cascades down into the public rooms. A perimeter skylight allows sunlight to wash the wall. Recessed base boards reinforce the simplicity of the walls.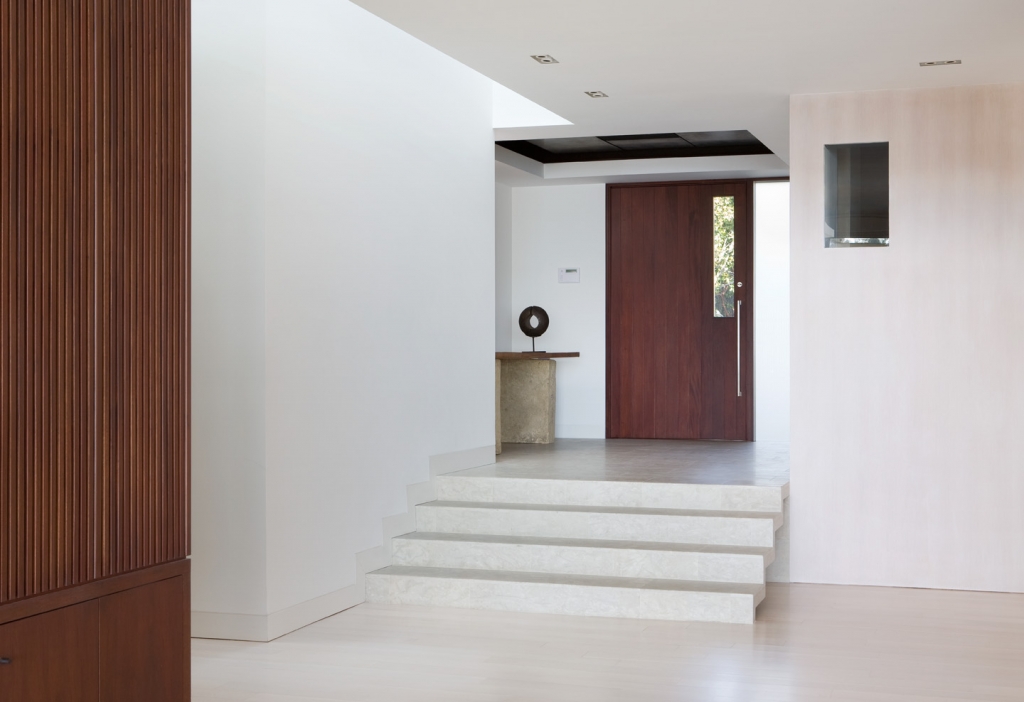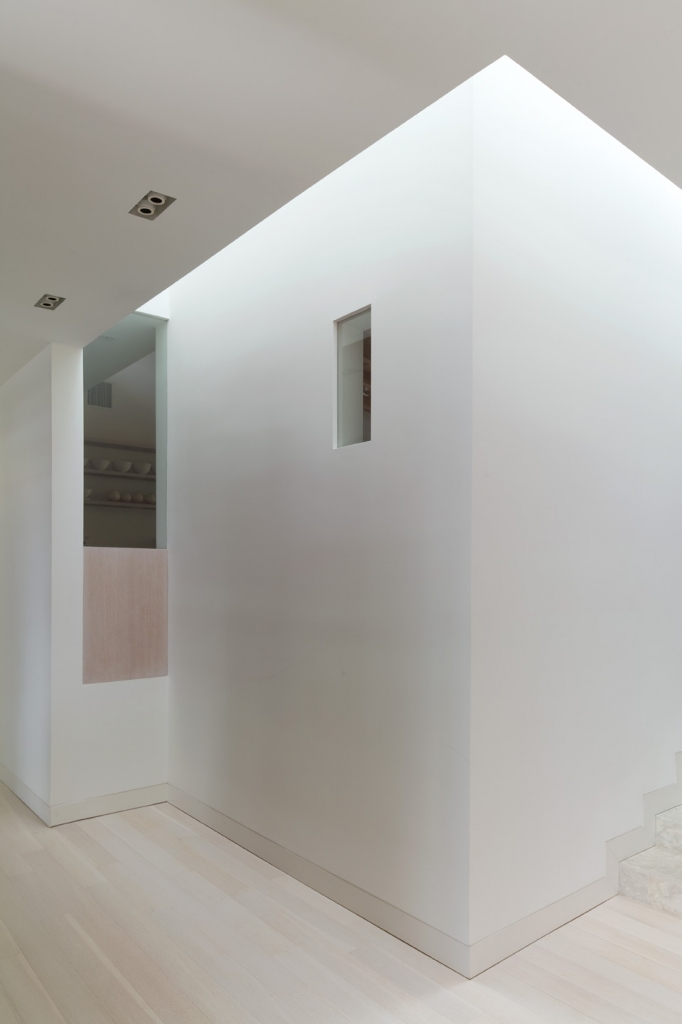 View from the entry area into the client's ceramics studio. The edge perimeter skylight and window creates a simple but rich play of light and volume.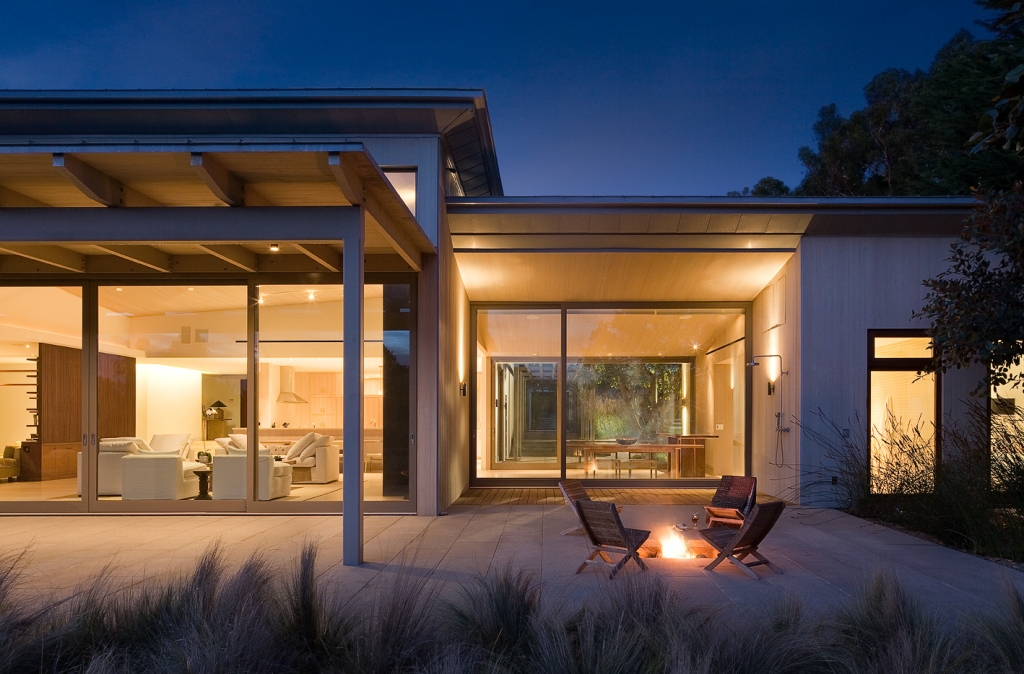 Indoor / outdoor living
The house is designed to connect the inside to the beautiful natural setting outside. A large deck, partly covered with an awning, extends from the living room. To the side is a fire pit for informal outside gathering. Beyond is a wall-mounted shower for returning beach-goers.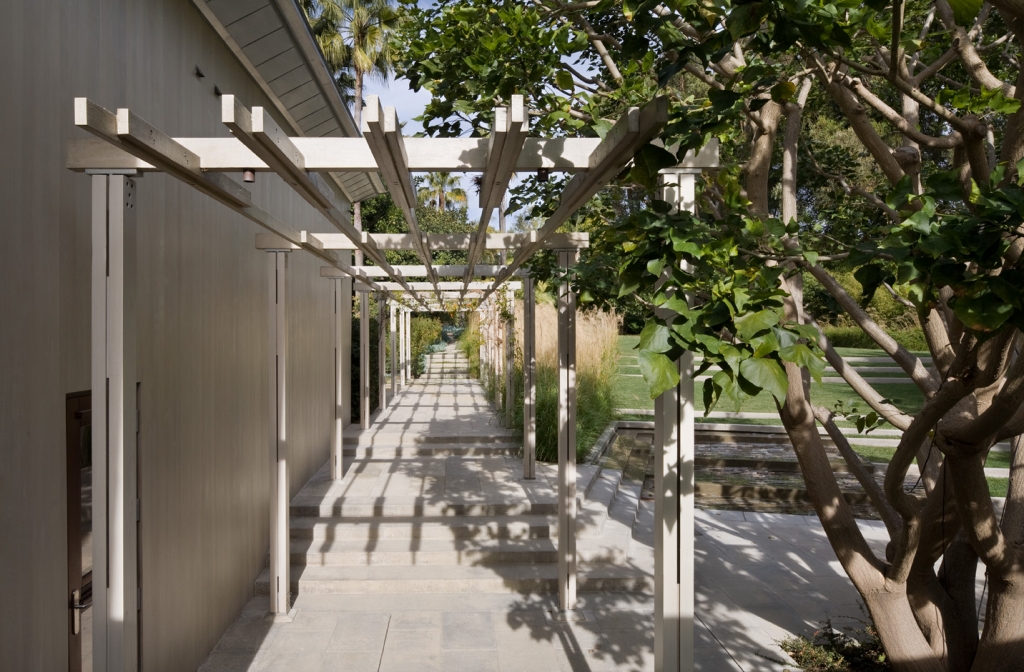 The front garden entry walkway
View of the trellis-covered entry
The water garden
Designed in conjunction with renown garden designer Nancy Goslee Power. The local stone of the garden blends with the cedar siding and zinc roof to create a cool space of reflection.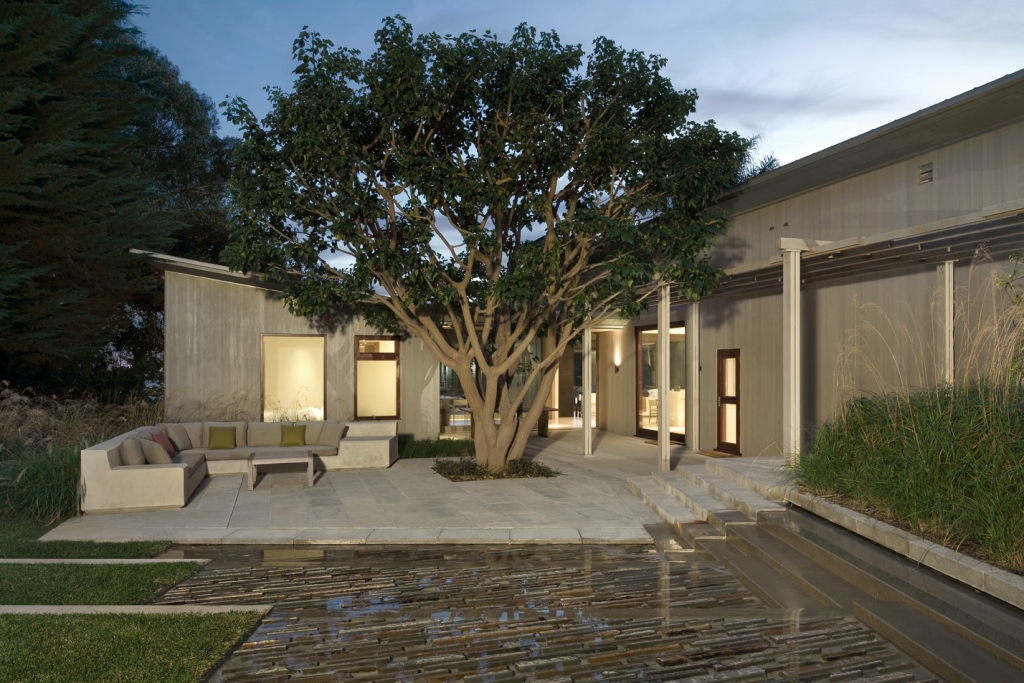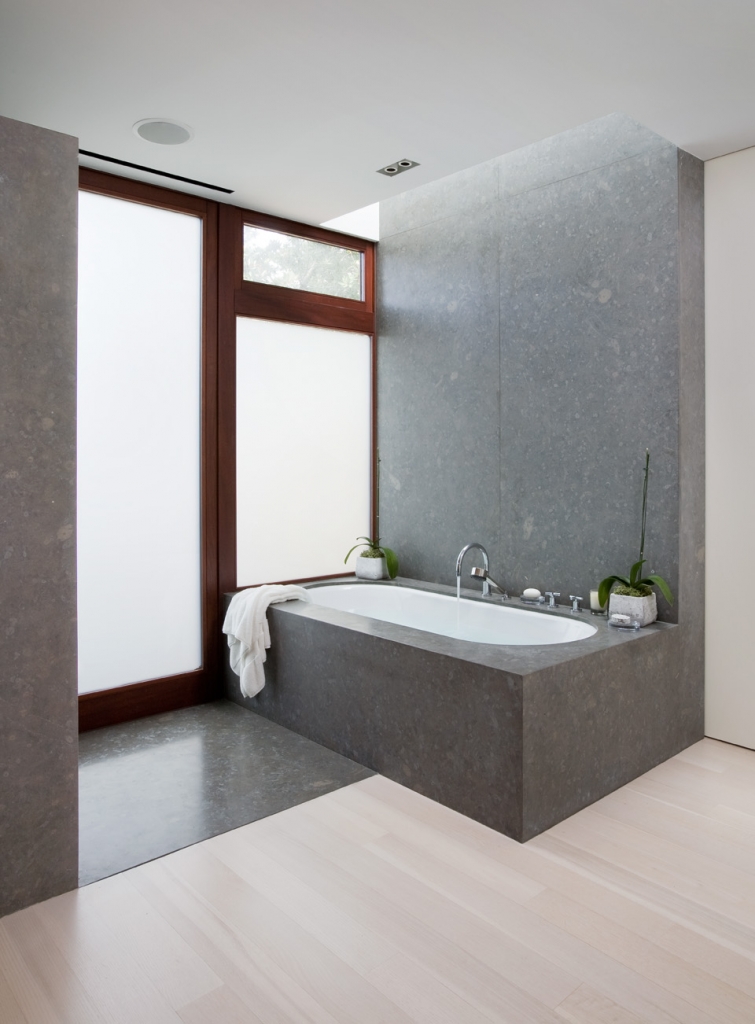 Bathing in serenity
The master bathroom.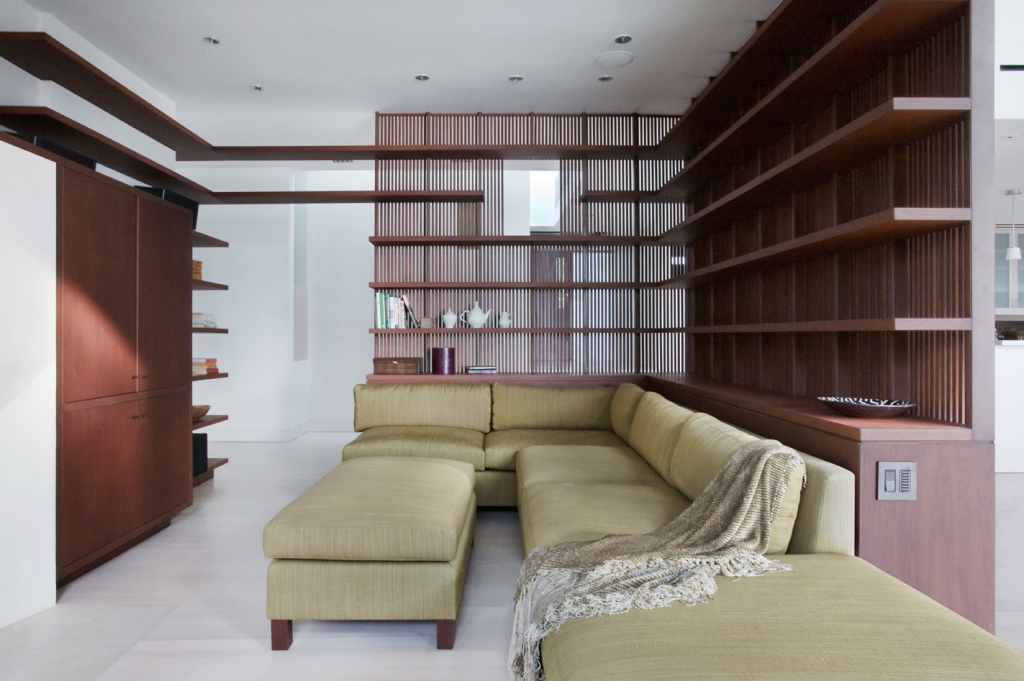 Bookshelves as screen
Mahogany shelves and screen form the library area