A two story addition to an original, traditional Pacific Palisades house. Dutton Architects renovated the original, and added a kitchen, dining room and living room on the ground floor and a master bath on the upper. A new rear patio and garden create outdoor spaces to connect to the addition.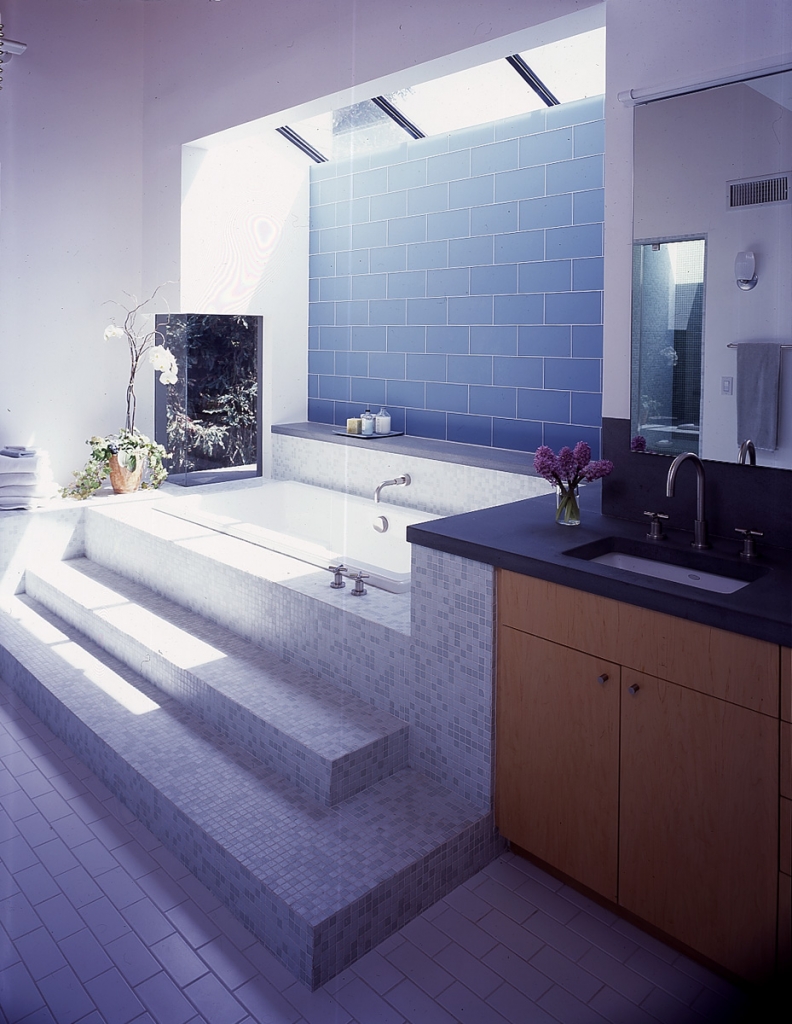 Bathing with a view
After living their entire adult lives in apartments, the clients told John they wanted a master bathroom that felt open and airy and ample in scale. As part of a larger addition, Dutton Architects built this bathroom as a composition with light and tile. A white ceramic subway tile floor, contrasts with a mosaic glass tile tub deck and steps. A larger blue glass wall is under a skylight.
A small window situated at the foot of the tub is located so the bather gets a view up into the hills of the Palisades.
Open kitchen
The kitchen was designed to be open and light-filled. The owner teaches occasional cooking classes and needed enough space for her clients. She wanted her pottery collection on display, which was achieved by floating wood shelves on a full-height white subway tile wall. Two skylights over the counter bring ample natural light into the kitchen, and a tall wood ceiling with blue-gray stain gives the room a a sense of height and volume. The cabinets were designed more like pull-out drawers so the owners could see what was in each one.
The floor is carbonized bamboo, the counter is bluestone, and the cabinets are maple.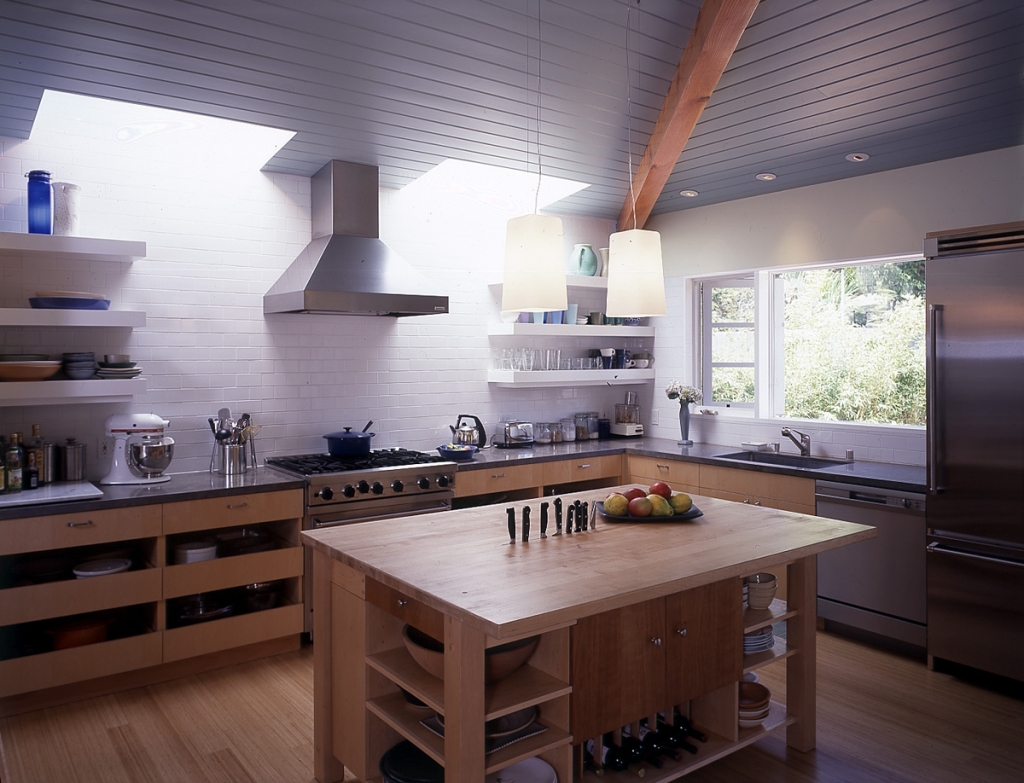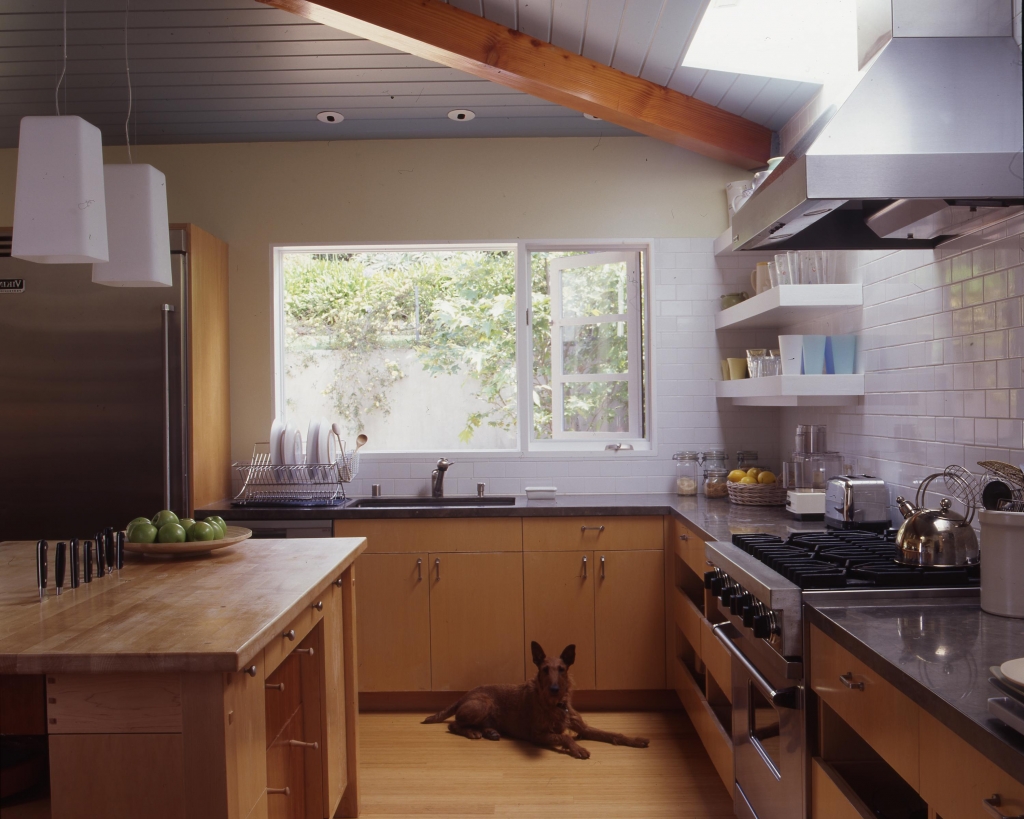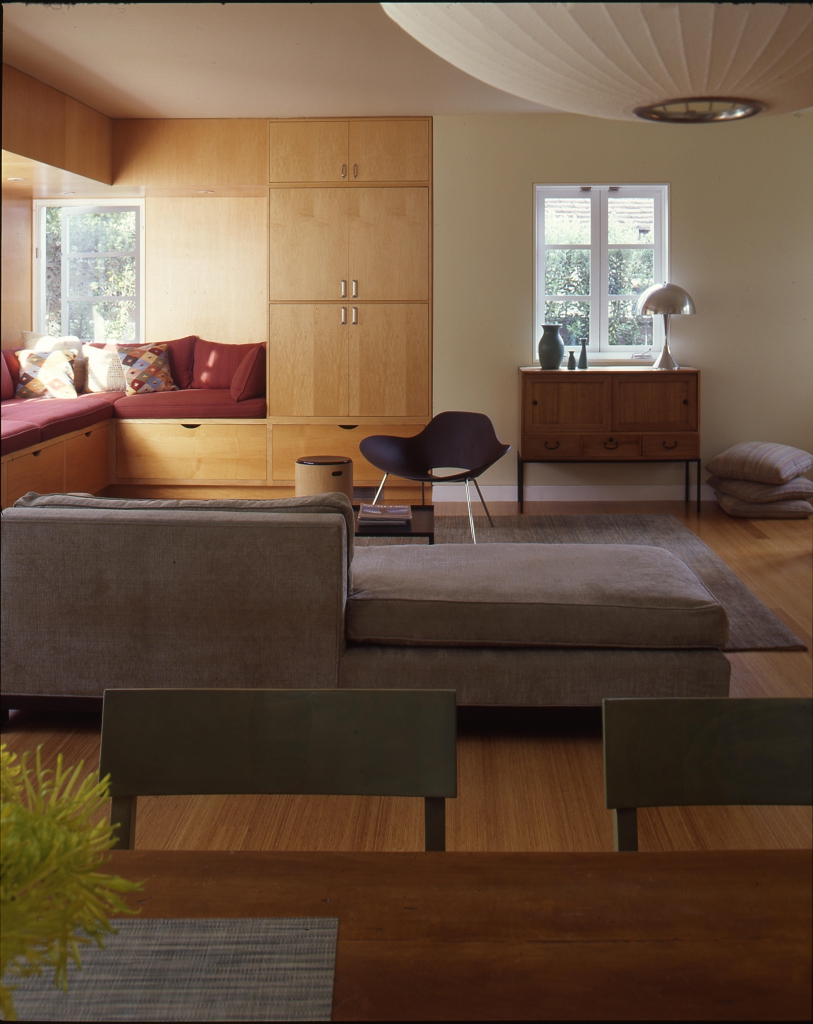 A new family room, with cozy window seat
The view of the new living room from the dining area. A corner window seat pushes out into the garden, formed in white oak cabinetry.  The floors are bamboo, and the green chairs in the foreground designed by Dutton Architects.
Bench/fountain for entertaining
An 'L' shaped concrete bench anchors one end of a new limestone terrace. On the top of the seat back is a water rill that ends as a water-feature centered on the dining room picture window. At the beginning of the rill is a smaller basin sized to fit wine bottles so they can be kept chilled.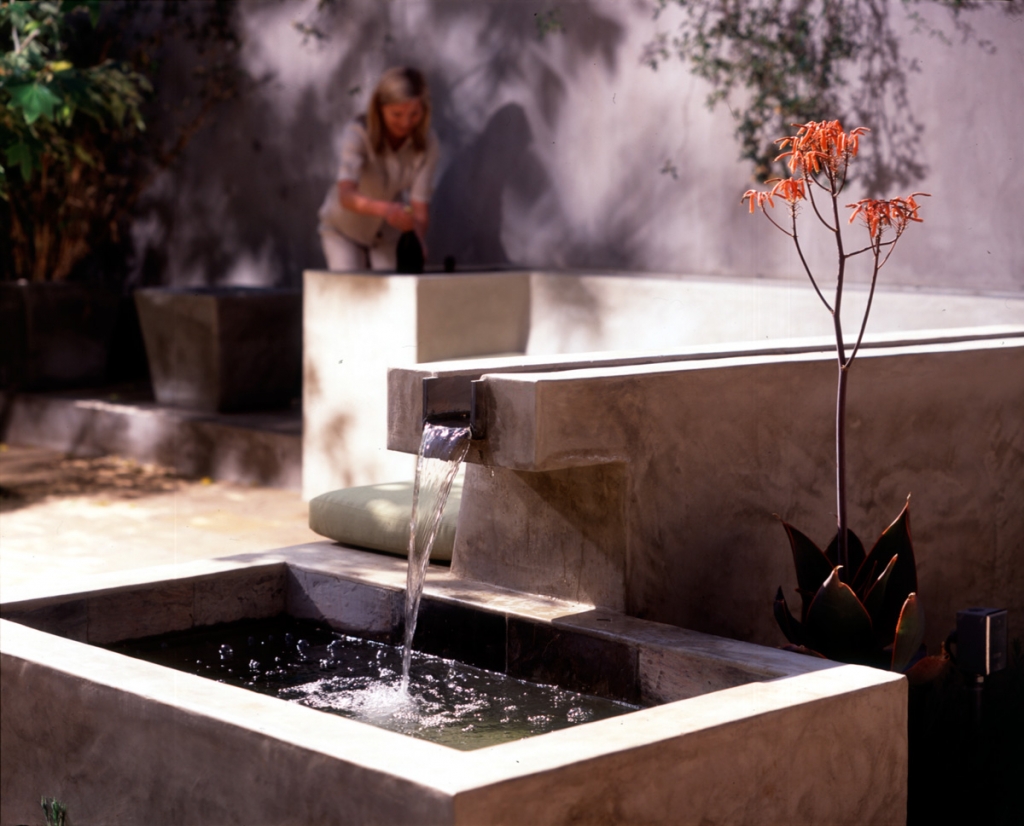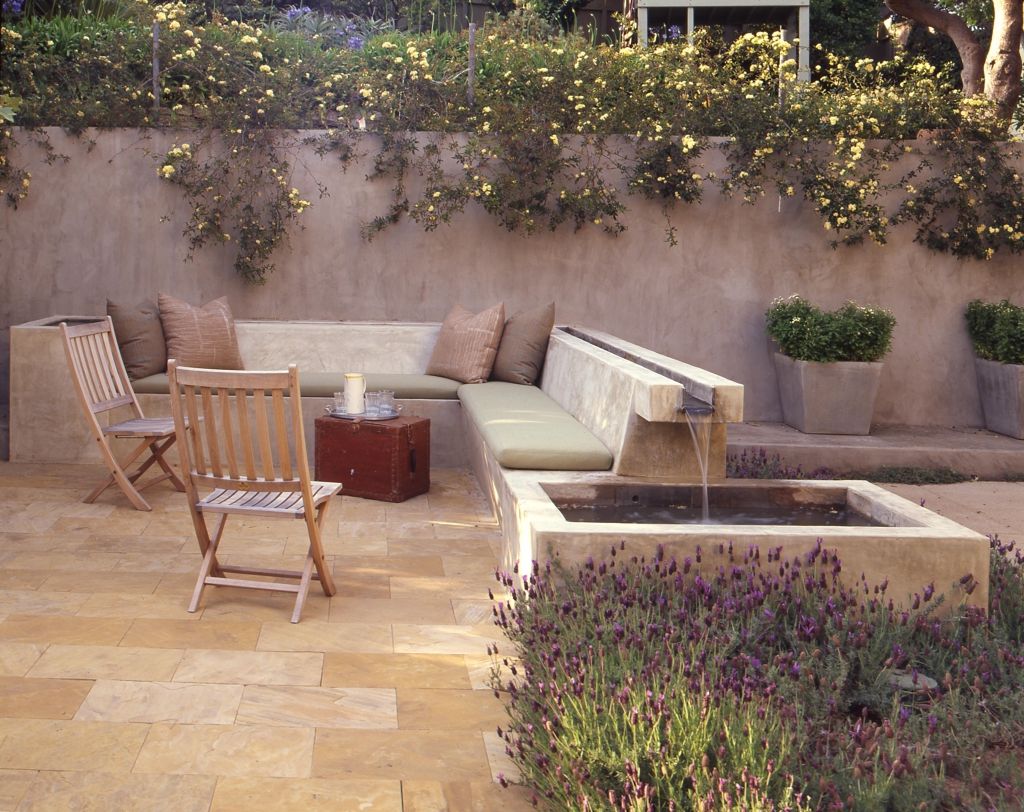 View of the garden with the water rill and fountain.
Renovating the traditional house
The front facade of the original house. Dutton Architects renovated the existing house, and cleaned up and painted the front walls and windows. Dutton Architects also designed the gardens.