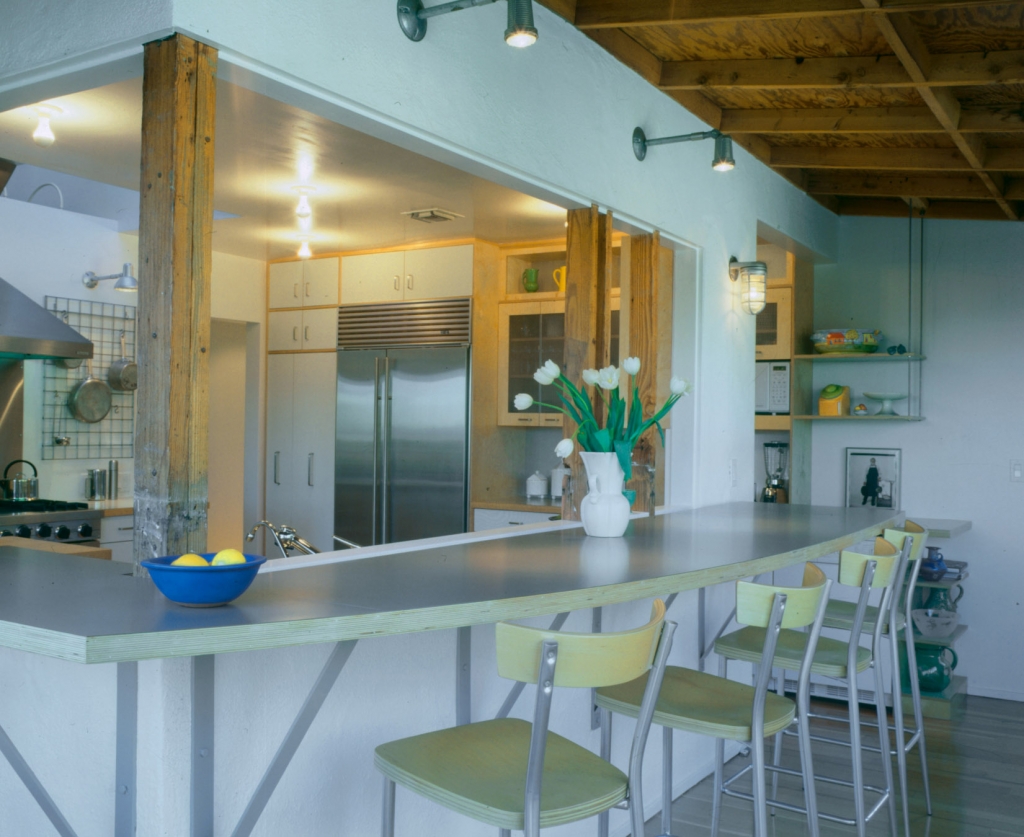 Extending the kitchen
Dutton Architects renovated an early project of Frank Gehry's, where he wrapped the existing house with a new exterior wall. This created a zone between the old house and new, which was mainly used for circulation. Our clients needed a better use of that space, and we extended the kitchen into that area with a wrap-around counter. We gave homage to Gehry through exposed wood framing, and simple construction detailing, as well as off-the-shelf materials. Here one can see the edges of plywood at the counter, and the steel brackets below. The lighting is from Stonco, an industrial exterior fixture that plays up the fact that this white wall was the original exterior of the house.
The kitchen is a playful composition of plywood, thick Italian white laminate fronts, and stainless steel veneer.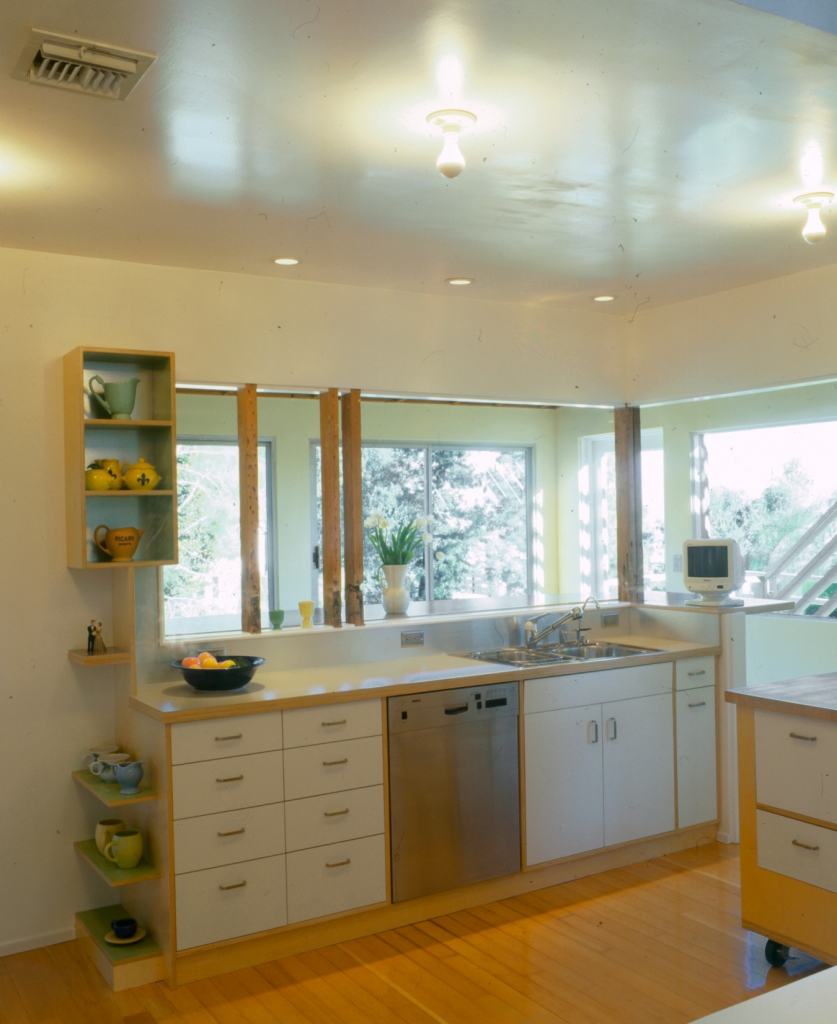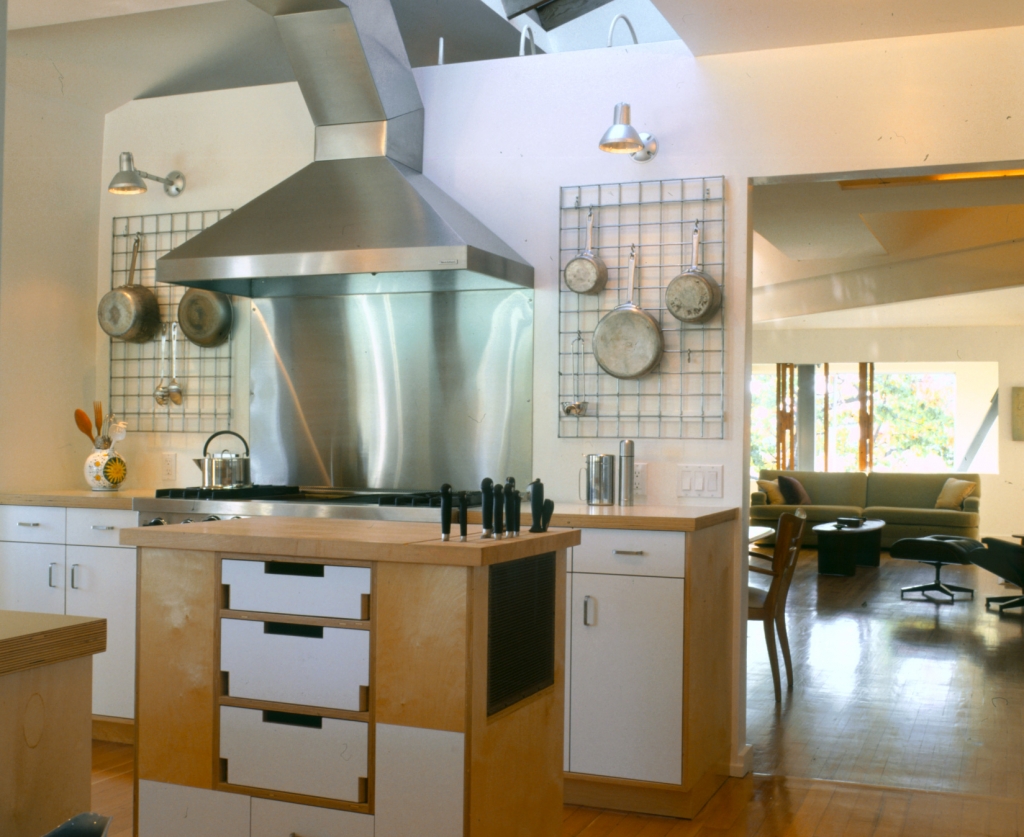 A large skylight straddles the kitchen and dining room beyond. The pans are hung from a galvanized grid. The island is on castors, and features a knife rack as well as drawers which can push and pull through both sides. The surface is butcher block.
The master bathroom features a large back-painted glass counter, exposed porcelain lamp holders (with T-lamps), and a birch ply cabinet where just the drawers and doors are stained with a translucent blue. The blue re-aligns the cabinet with the mirrors and sinks.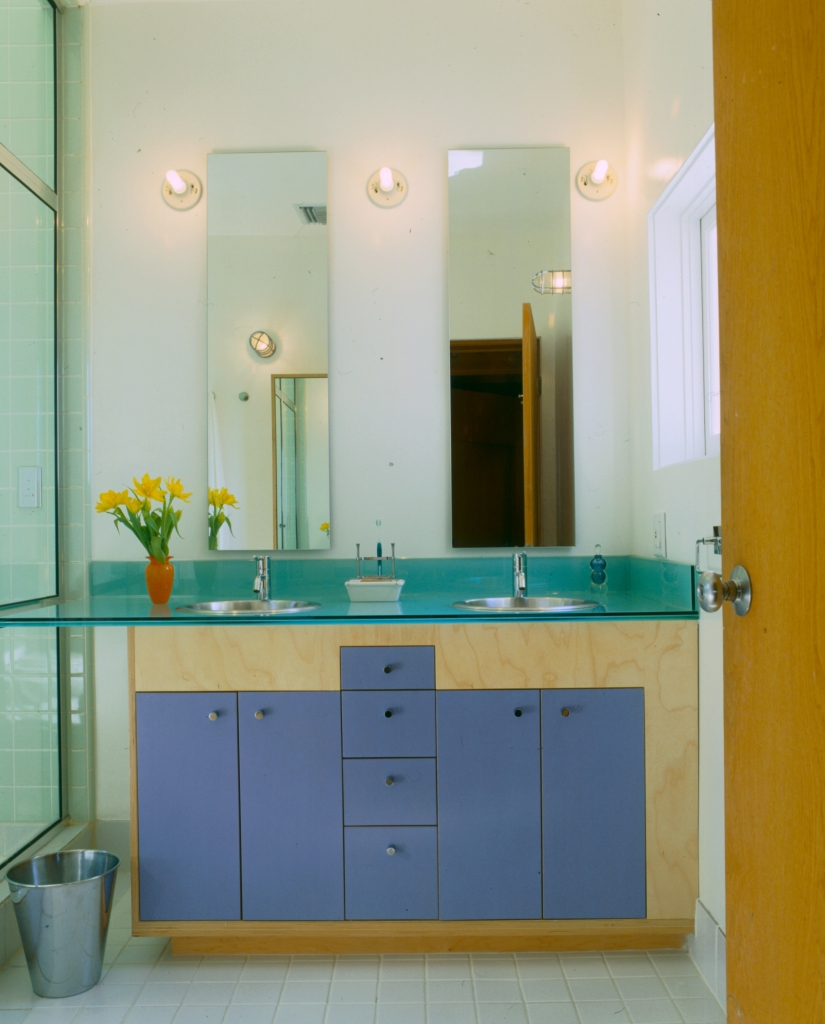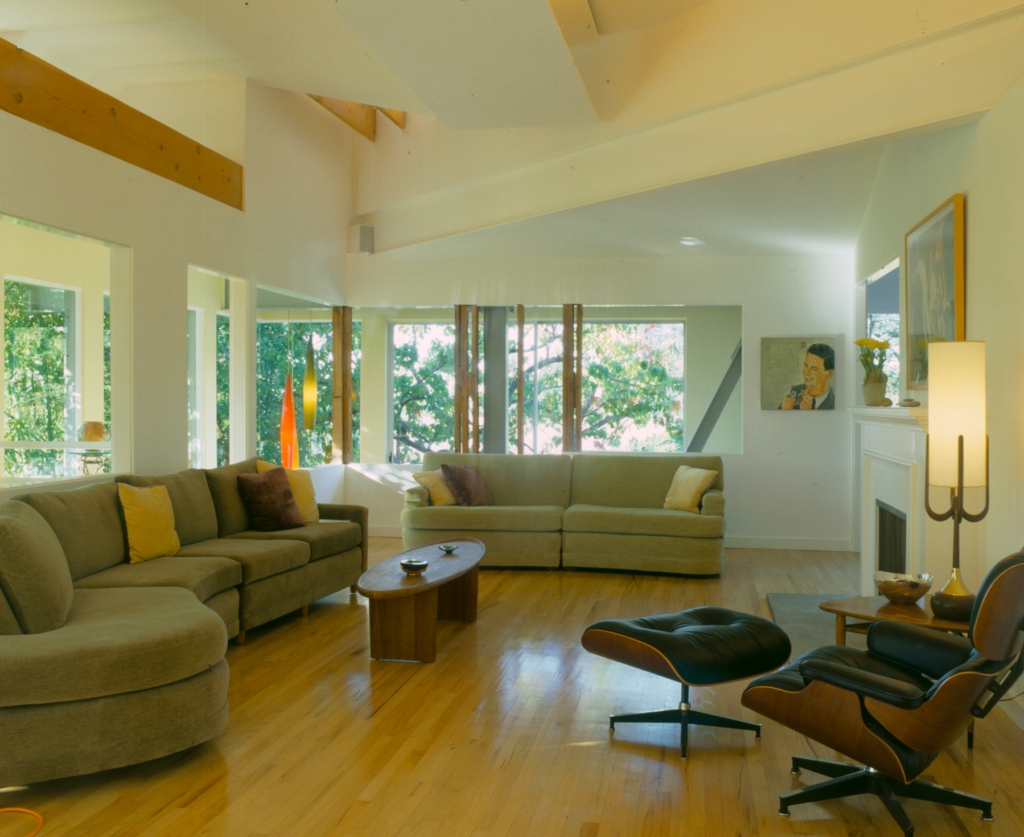 Living Room
The living room reveals much of the original Gehry renovation. The feeling is one of almost being up in a tree house with the exposed wood, the light, and the tree canopies outside the large windows.
Pergola with a View
A new concrete deck was designed and built, and a cedar pergola for shade. The view extends across midtown Los Angeles to the ocean on a clear day.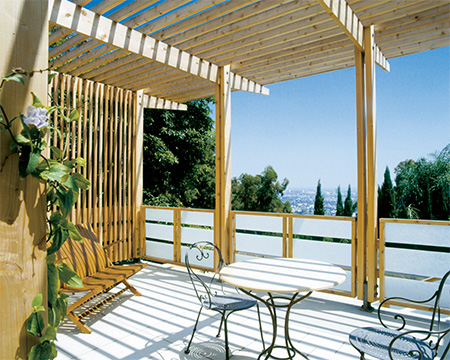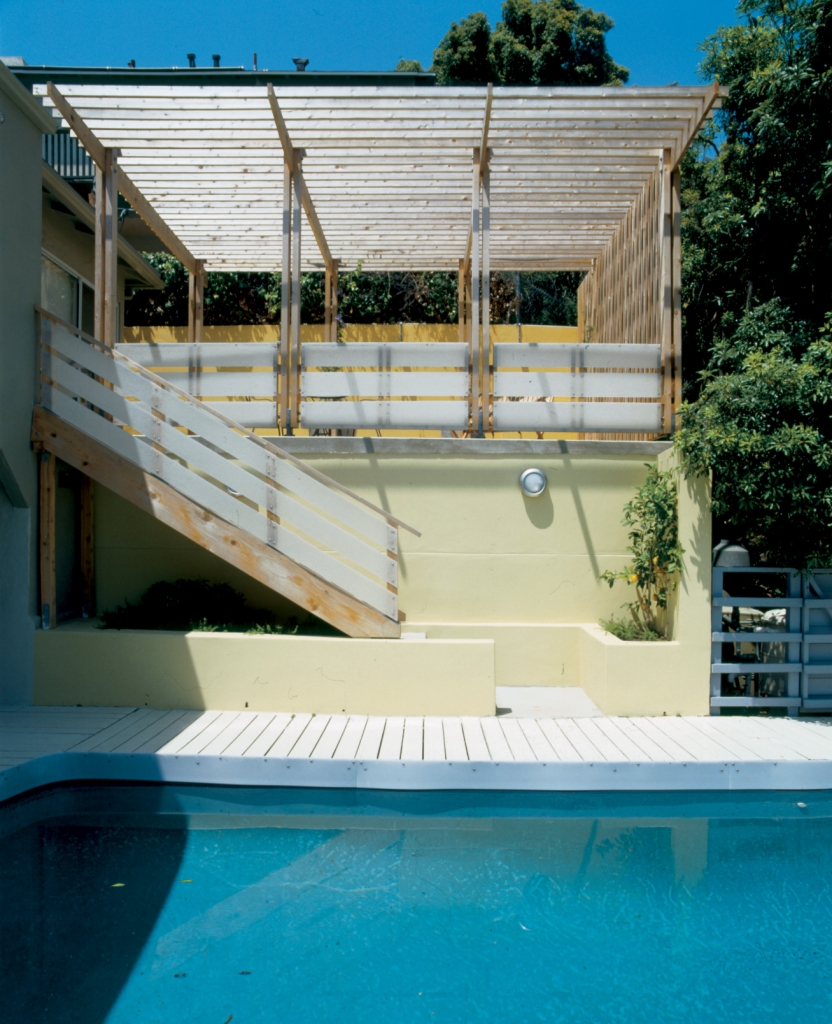 A view of the pergola from the pool. The wood is cedar and the guardrail is made of panels of Lumasite. An espalier citrus grows in the planter at the bottom of the stair.