Thank You
Your contact infomation has been sent
we will be in touch shortly
×
Maxwell's Green Housing
urban, sustainable living around a new park
View from main central park space to one of the apartment buildings.  This is a three story apartment building with below grade parking.  Materials are metal panels and hardie boards.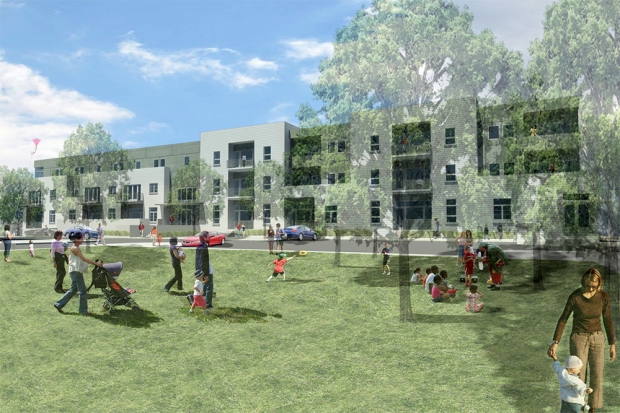 View toward showing both the town houses on the right, and one of the apartment buildings on the left, with the entrance to the parking.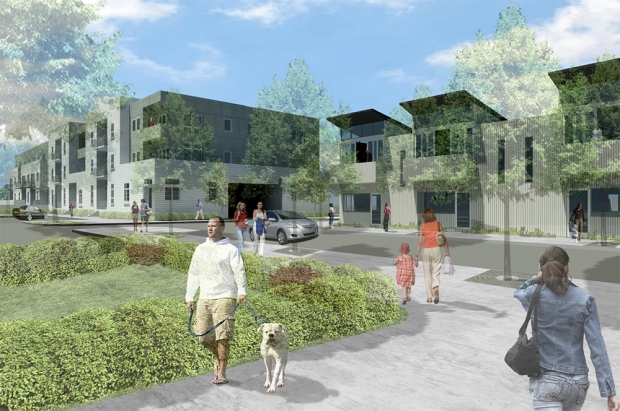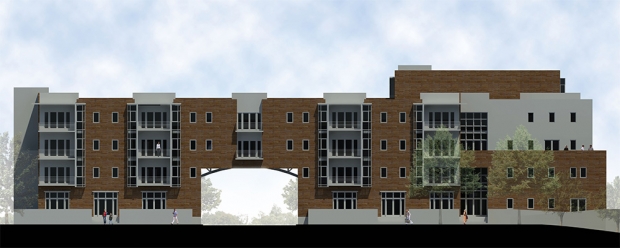 The first building spans over the entry drive, creating a sense of arrival into the main space, like the entry to a collegiate quad.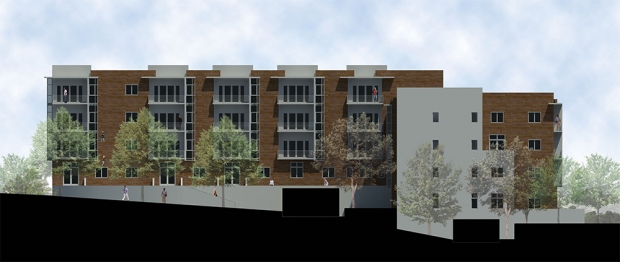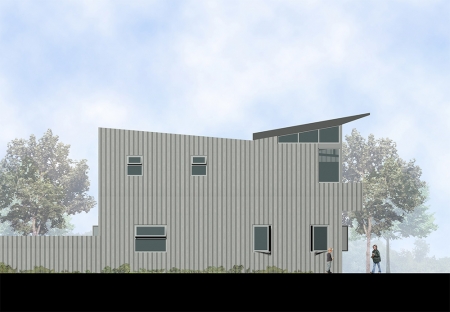 The town houses are made of corrugated metal and are grouped around a more intimate courtyard.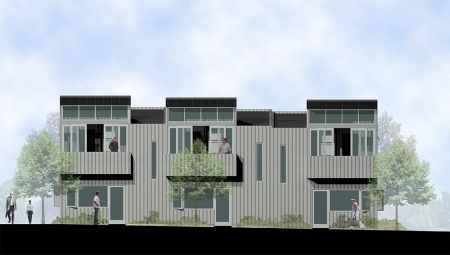 The entry to the apartment building that anchors the back of the site.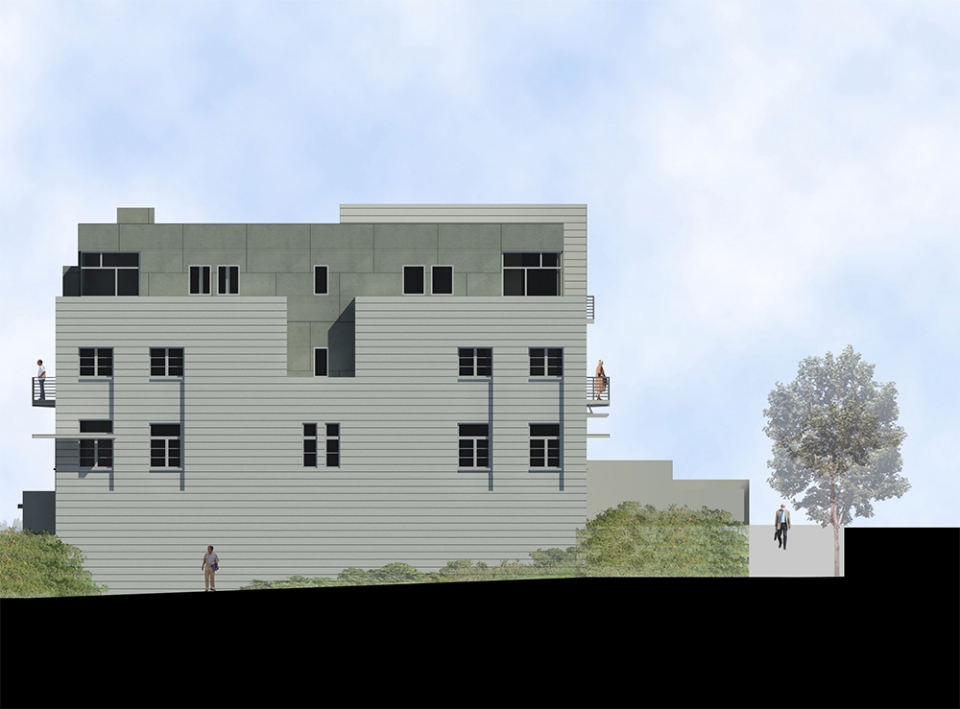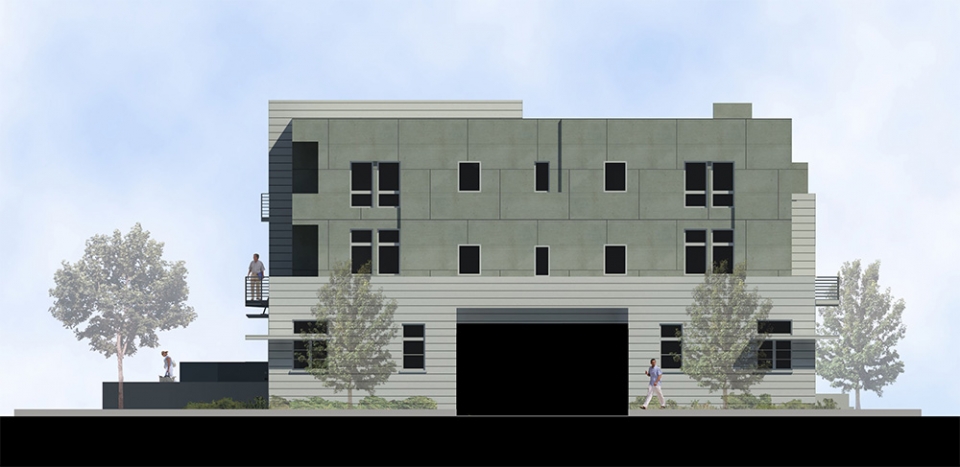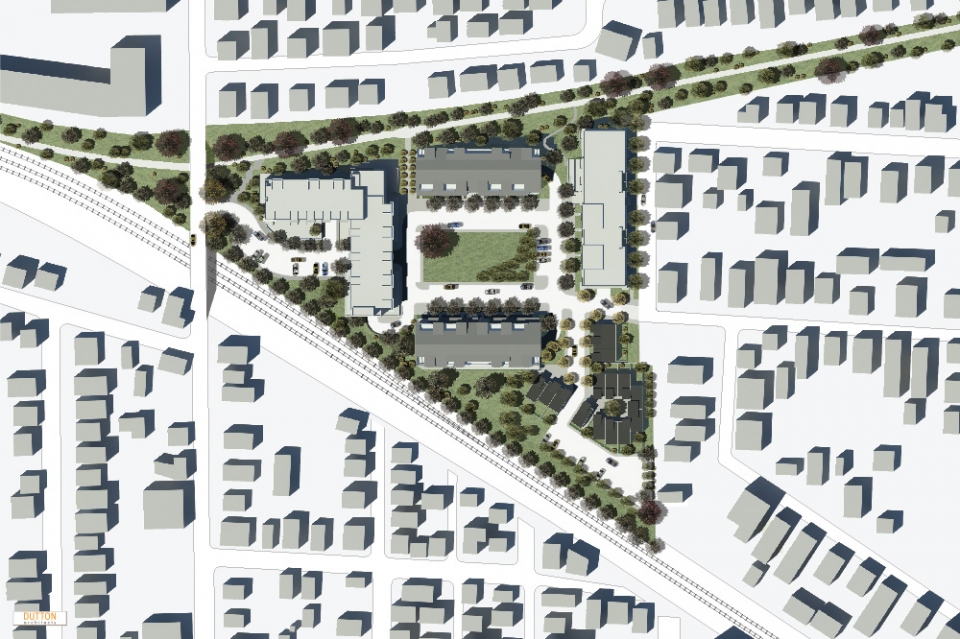 The site plan showing the location of the new buildings. The entry is from a bridge to the west. There are over 200 units, a cafe, a gym, and a community room. The master plan envisions the eventual bike path along the old railroad right of way, and creates a central space for all the residents to enjoy.
Typical floor plan (third floor). The design goal was to use efficient buildings and a minimum of deviation from basic types, but create a rich and complex design and sense of place.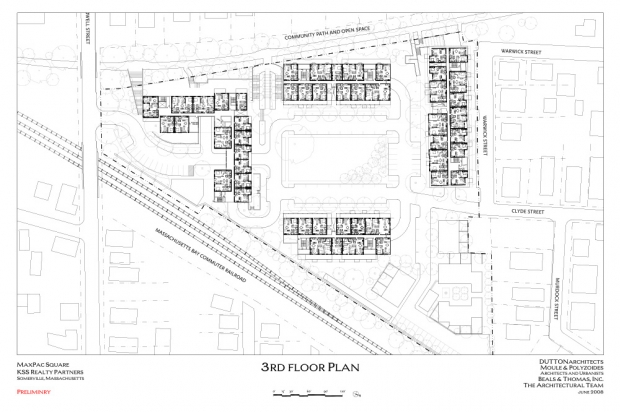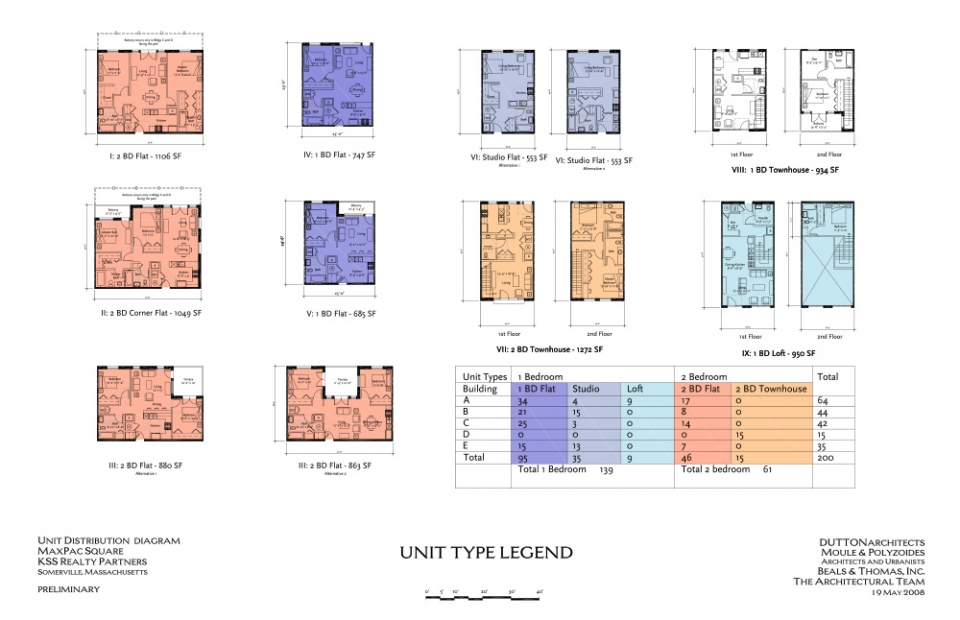 Typical unit plans. They are efficient, but ampler and arranged in ways to create variation and richness in the building architecture.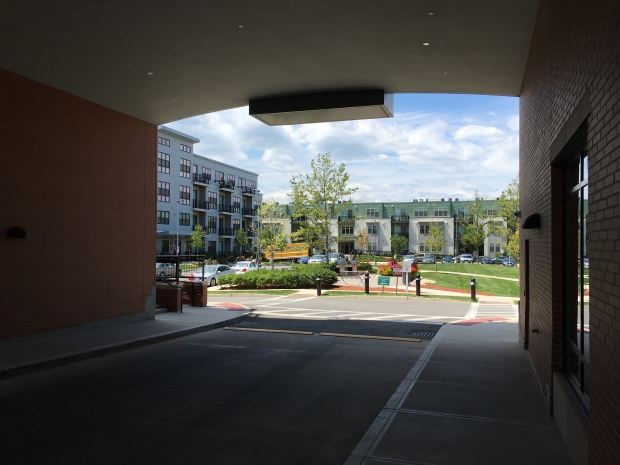 Photographs of the completed project. After entitlements and schematic design, local architects ICON designed the buildings according to our master plan.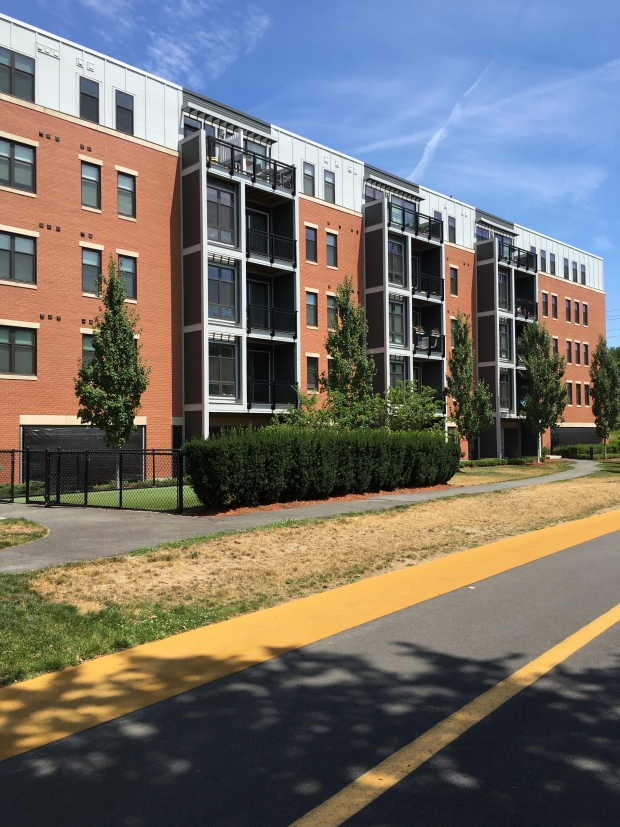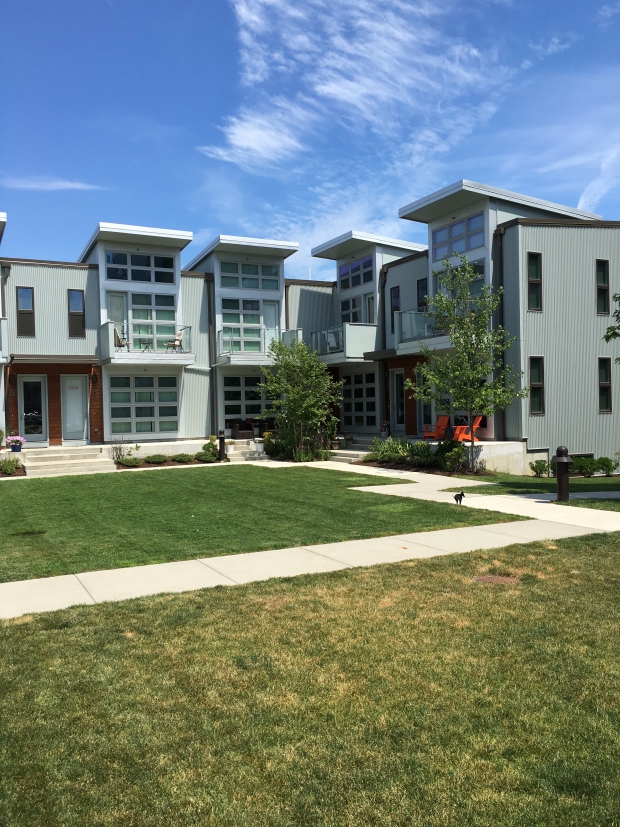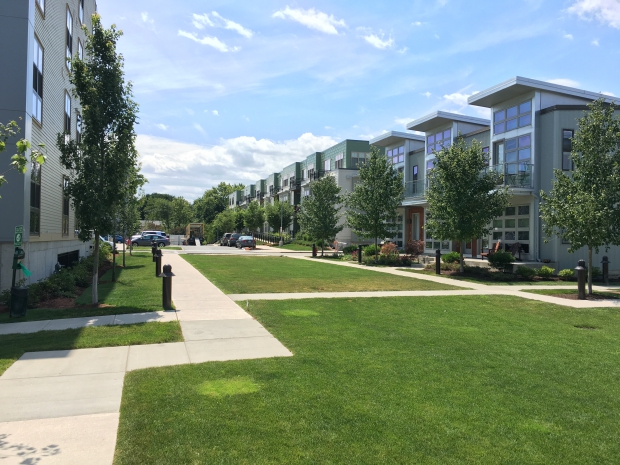 Thank You
Your contact infomation has been sent
we will be in touch shortly
×