Thank You
Your contact infomation has been sent
we will be in touch shortly
×
LA Greenways Presented at Dwell Conference
John Dutton presented his award-winning proposal for the transformation of Los Angeles freeways into a new network of Greenways.  In place of the ribbons of freeway concrete will be transit, bike lanes, recreational parks, community gardens, multi-modal stations, and vertical gardens.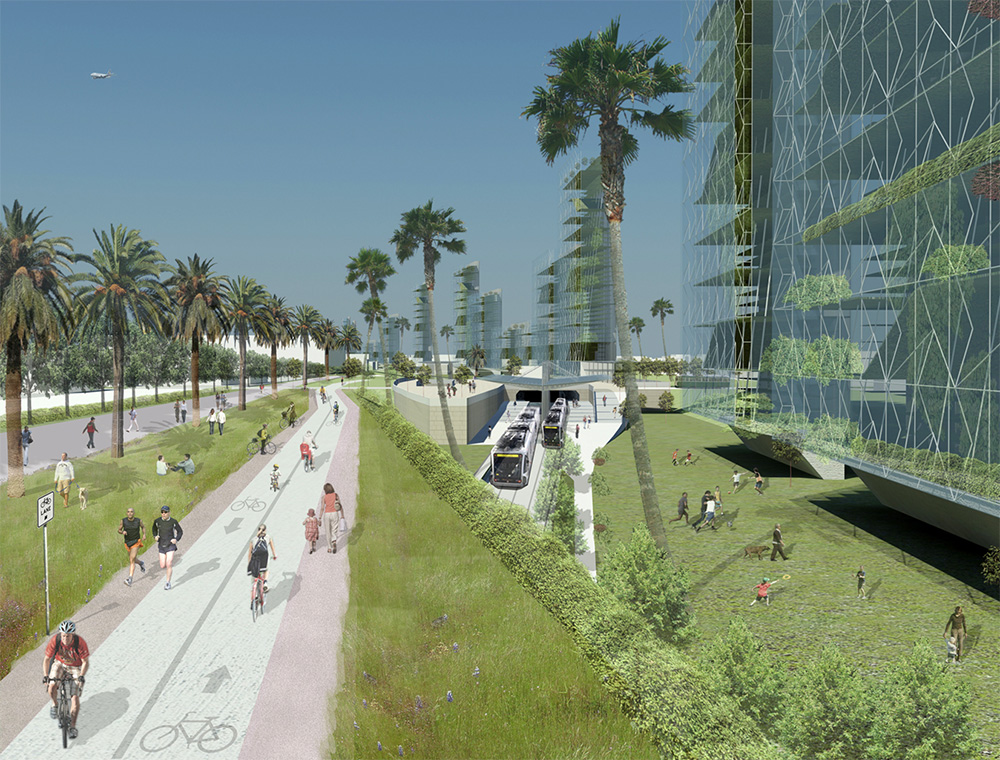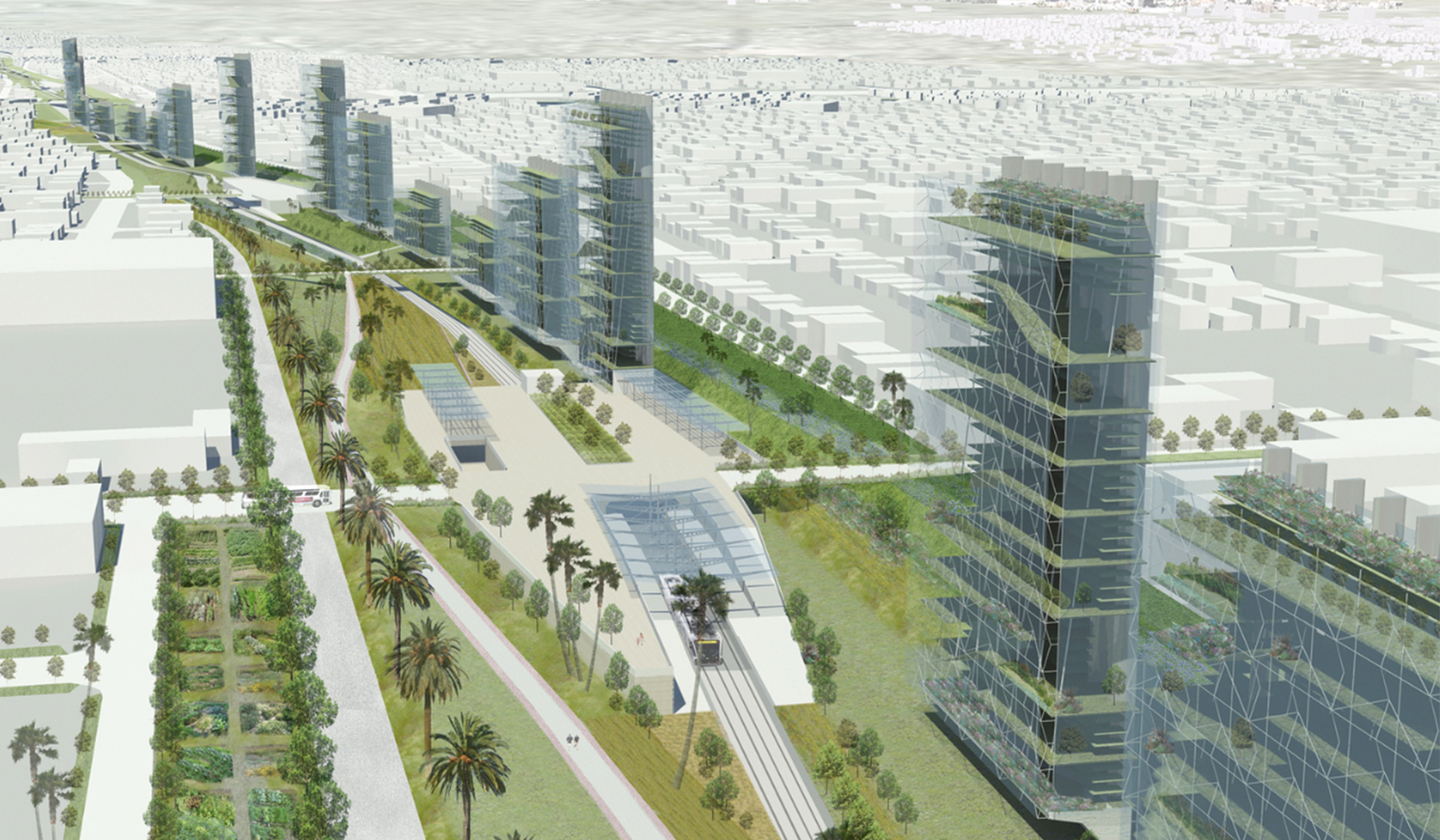 The proposal features multi-modal stations at the main intersections and former on-ramps, in this case at the Santa Monica Freeway and Arlington. These new stations are conceived as public plazas which would be the terminus for a new street car system, and link to a fixed rail system occupying the old freeways. There would also be shared-car parking, bicycle sharing stations, and of course access to pedestrian walkways.
With such a system, we believe that most Los Angeles residents would have access to fast, efficient public transit, and would severely limit the amount of cars, traffic, and pollution in this city.
For more information about Dutton Architects' LA Greeways proposal, please visit: http://duttonarchitects.com/los-angeles-freeway-alternative/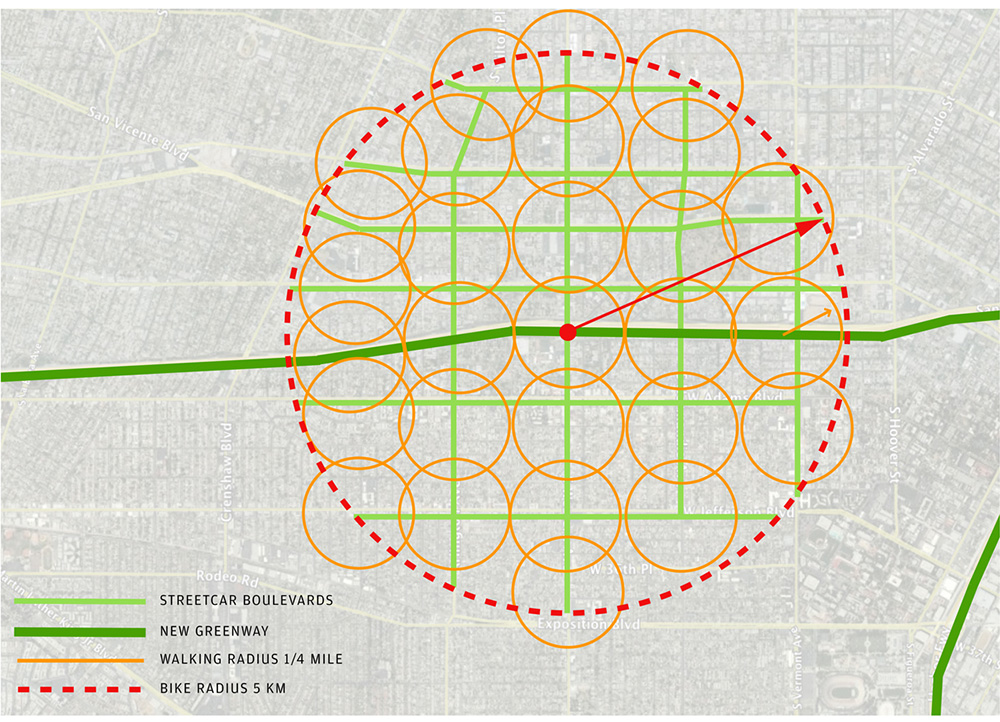 Thank You
Your contact infomation has been sent
we will be in touch shortly
×