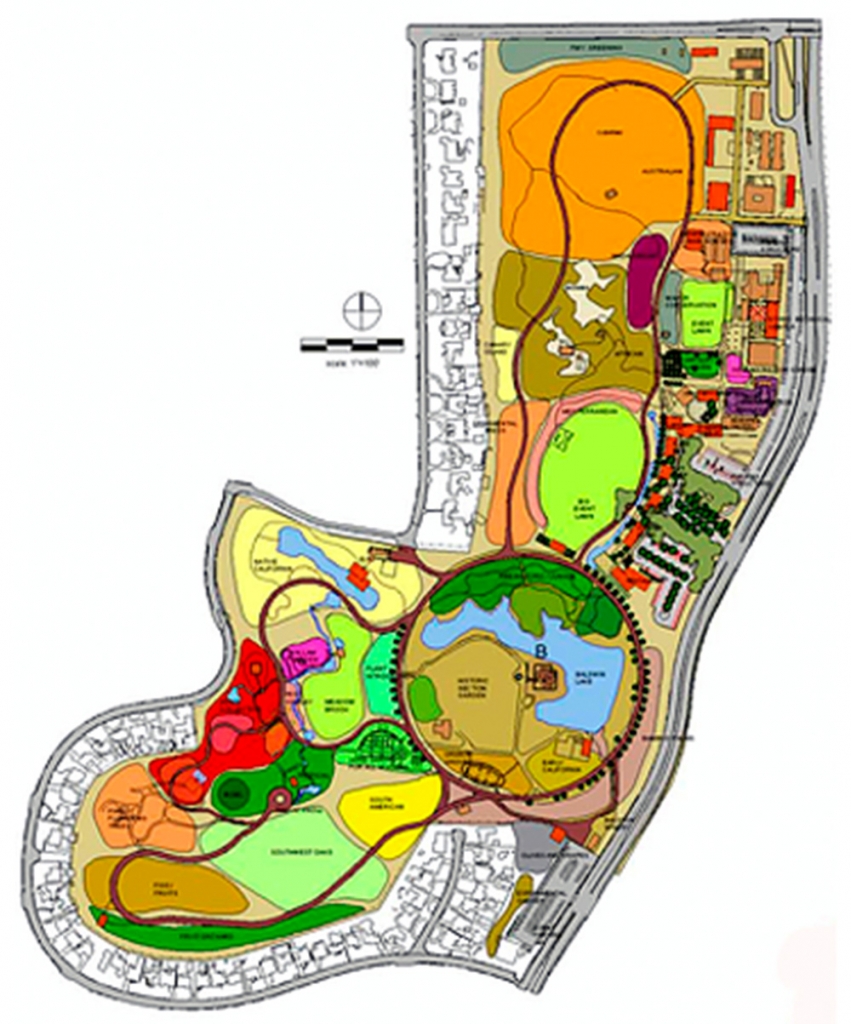 Redefining the public gardens
The County had embarked on a major renovation of their public gardens in Arcadia. We worked with Nancy Goslee Power Associates, the famed garden designers, and Frederick Fisher Partners to create a new entry sequence and buildings as part of the larger master plan effort.  The gardens had a storied past, and had fallen into disrepair. The new director wanted them to be a destination for not just those interested in seeing the gardens, but also an educational center and a recreational place for concerts, picnics, etc.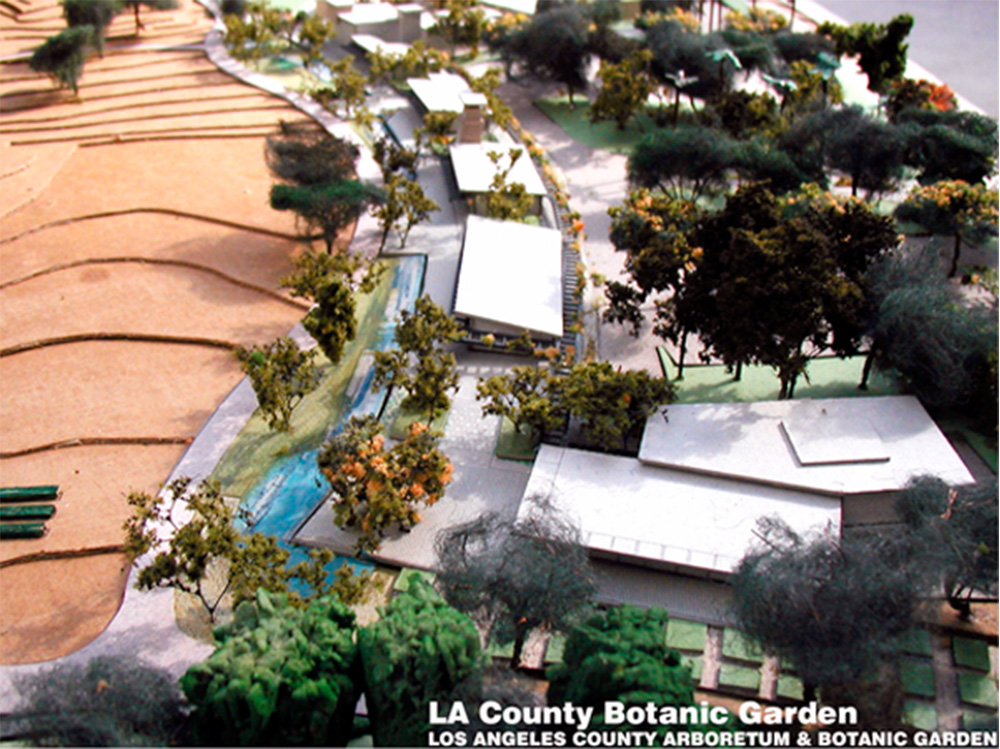 A new sense of arrival
We focused our work on the entry – from arrival and parking to a new thresh-hold to the gardens. The thresh-hold was conceived as a permeable arc of buildings. A library anchored one end, and a restaurant at the other.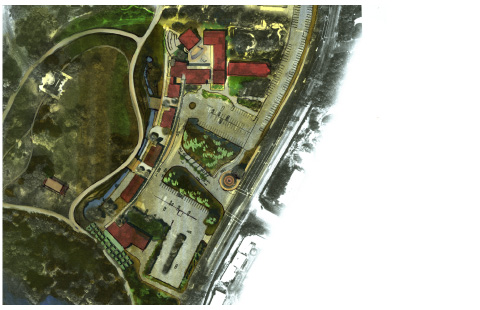 New public face of the Arboretum
The master plan accommodated parking for visitors, a drop-off, and a series of buildings that divided the parking from the gardens, that together became a new public facade of the gardens.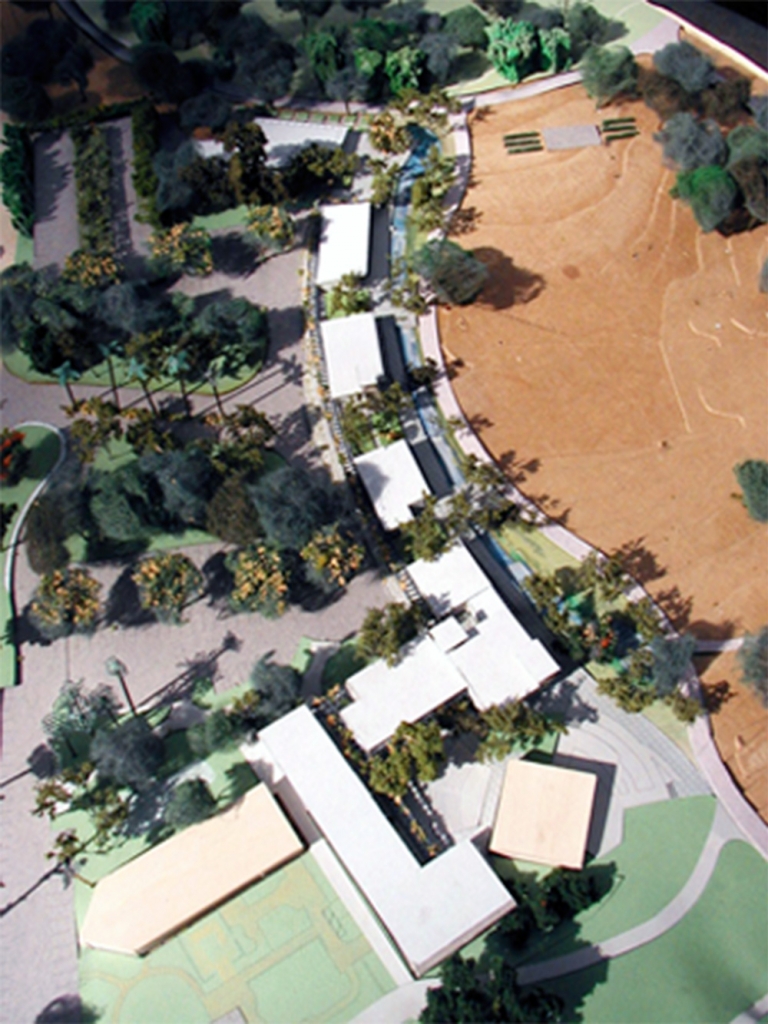 A pedestrian promenade of cultural services
In the middle of this new arc of buildings, between the new restaurant and library, were the ticket office and a gift shop.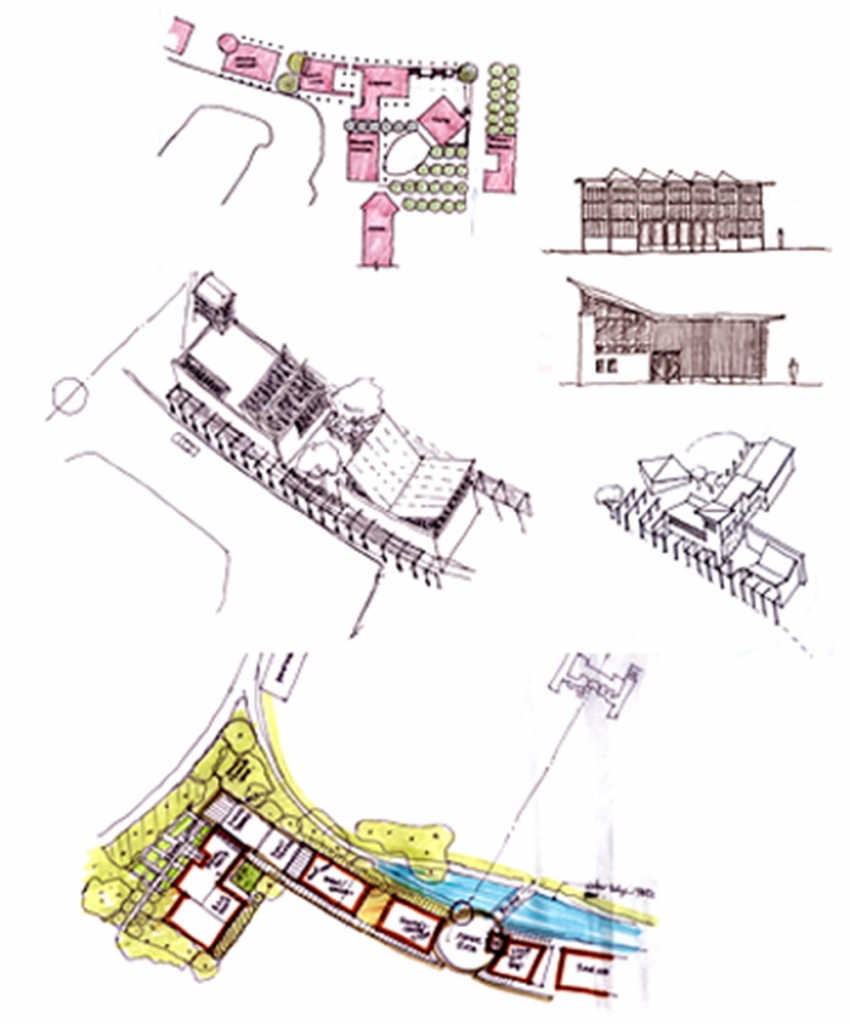 Using agricultural precedents in design
Studies for the new buildings show how a large continuous pergola does three things:
1) Acts as a unifying gateway from parking to gardens
2) Connects the various buildings, like a necklace with charms
3) Becomes a major pedestrian promenade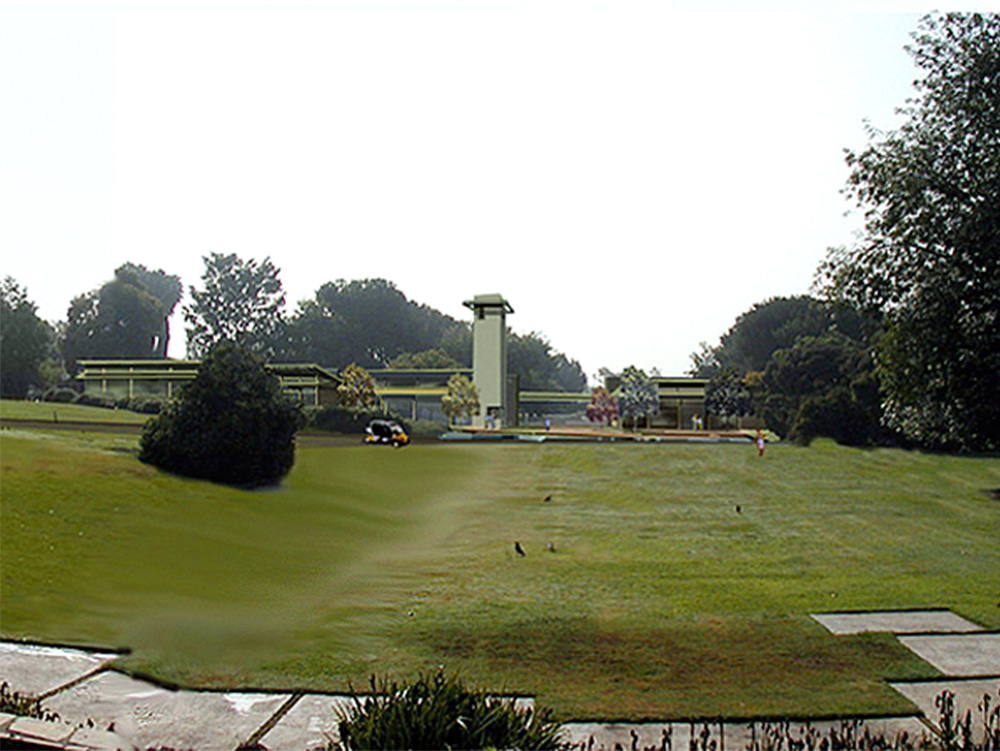 A new public lawn for events
A new lawn beyond the main entry would house concerts and other events, or simply a place for a quiet picnic and reflection.
Marking the entry
Sketch of one of the new entry portals. Through a break in the new lath screen wall, visitors enter toward the main lawn. The tower marks the main visitors center.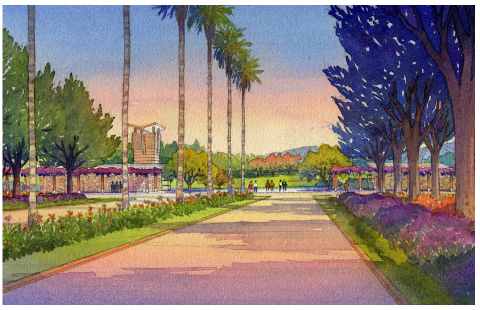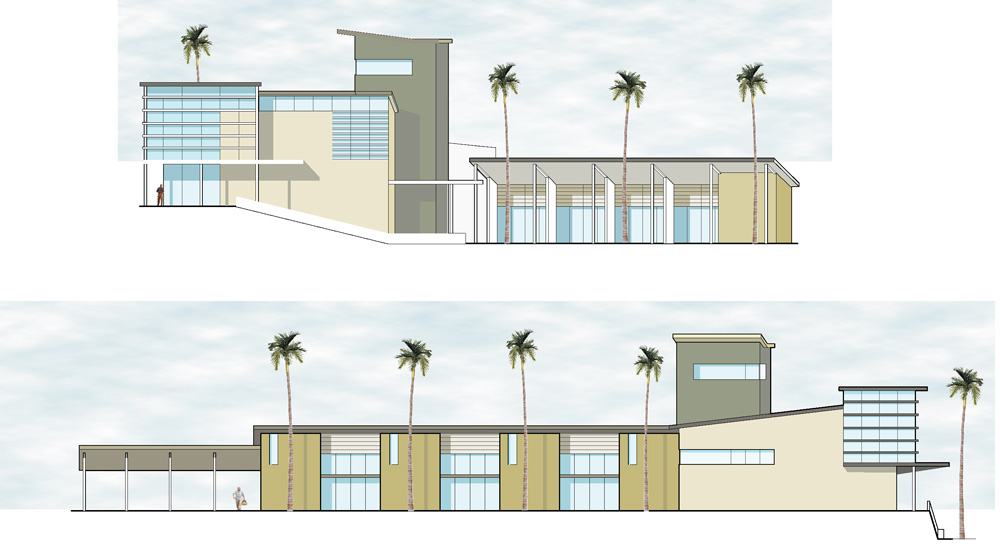 Research open to the public
A new library will anchor one end of the pedestrian walkway.