Thank You
Your contact infomation has been sent
we will be in touch shortly
×
John Dutton presents Grey Gardens at Dwell on Design
John Dutton and Barbara Bestor presented their Grey Gardens concept for senior housing at Dwell On Design 2015.  They discussed the history and evolution of California modern housing, and presented their project as an urban alternative for baby boomers instead of the warehouses of elderly in the desert.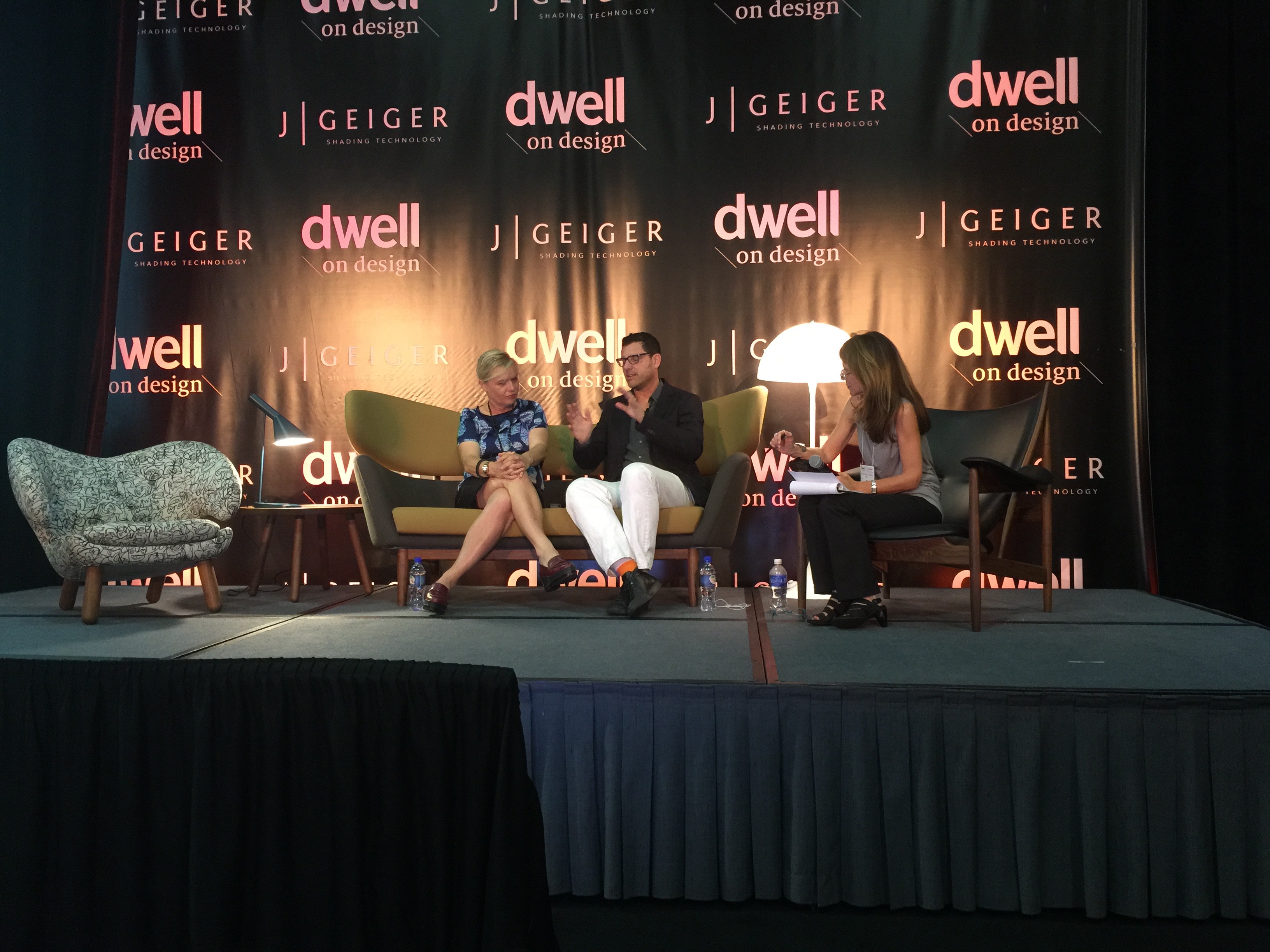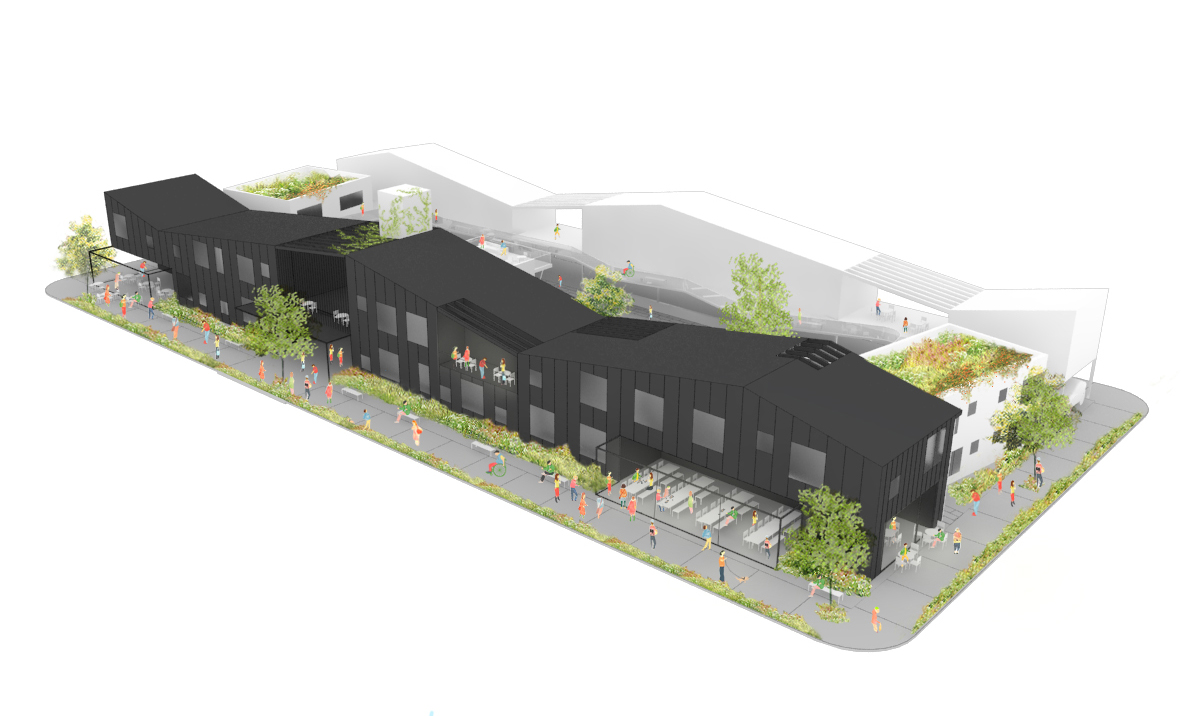 The project features courtyard based community living, with an active street edge, including some mixed-uses.  The Grey Garden developments will be for Baby Boomers and future Gen-Xers who want to stay active in urban neighborhoods, and not be warehoused away to the suburbs or desert.
The plan of Grey Gardens contains much shared courtyard space. In this case there is a more hardscape side, with benches and fountains, and a more landscaped side, divided by a central community room.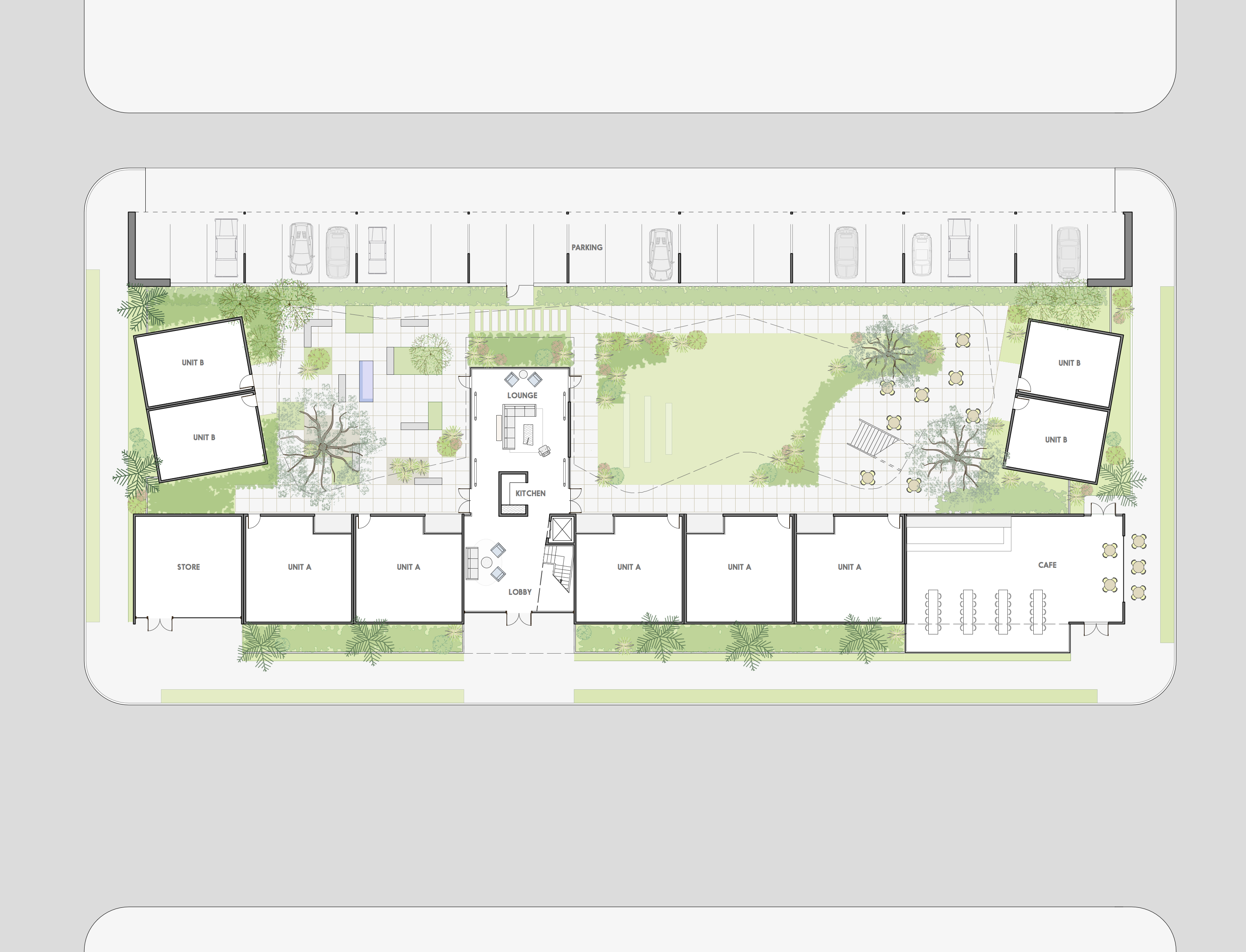 Thank You
Your contact infomation has been sent
we will be in touch shortly
×