Thank You
Your contact infomation has been sent
we will be in touch shortly
×
Hillside house in Brentwood with ocean views starts construction
Dutton Architects is creating a new two-story addition to a modern house in Brentwood and renovating the rest of the house.  The addition accommodates two home offices for the couple, both TV/film writers, three bedrooms, a kitchen, a family room, and other support spaces.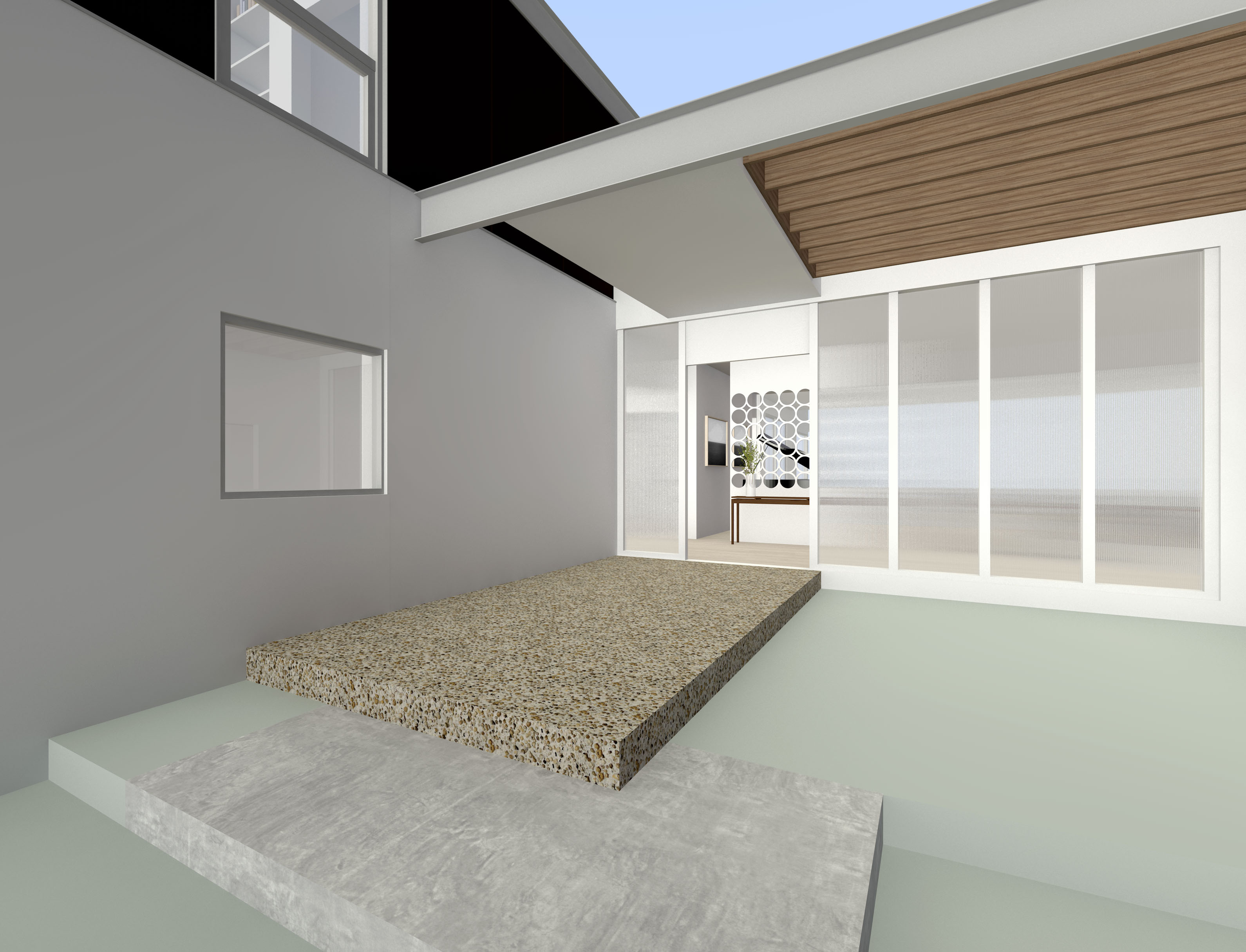 The second story addition is a long wood-clad bar that has the writing offices on either end: one facing the ocean and one facing the ocean. A family den is in-between.  A continuous steel beam fascia caps the new wood paneled addition.
The kitchen is conceived of as a large family room, for cooking, homework, hanging out, watching TV, etc.  It is the center of the family life. The cabinetry of wood and conversion varnish integrates the whole room, while a large island under a skylight is the main focus of the space.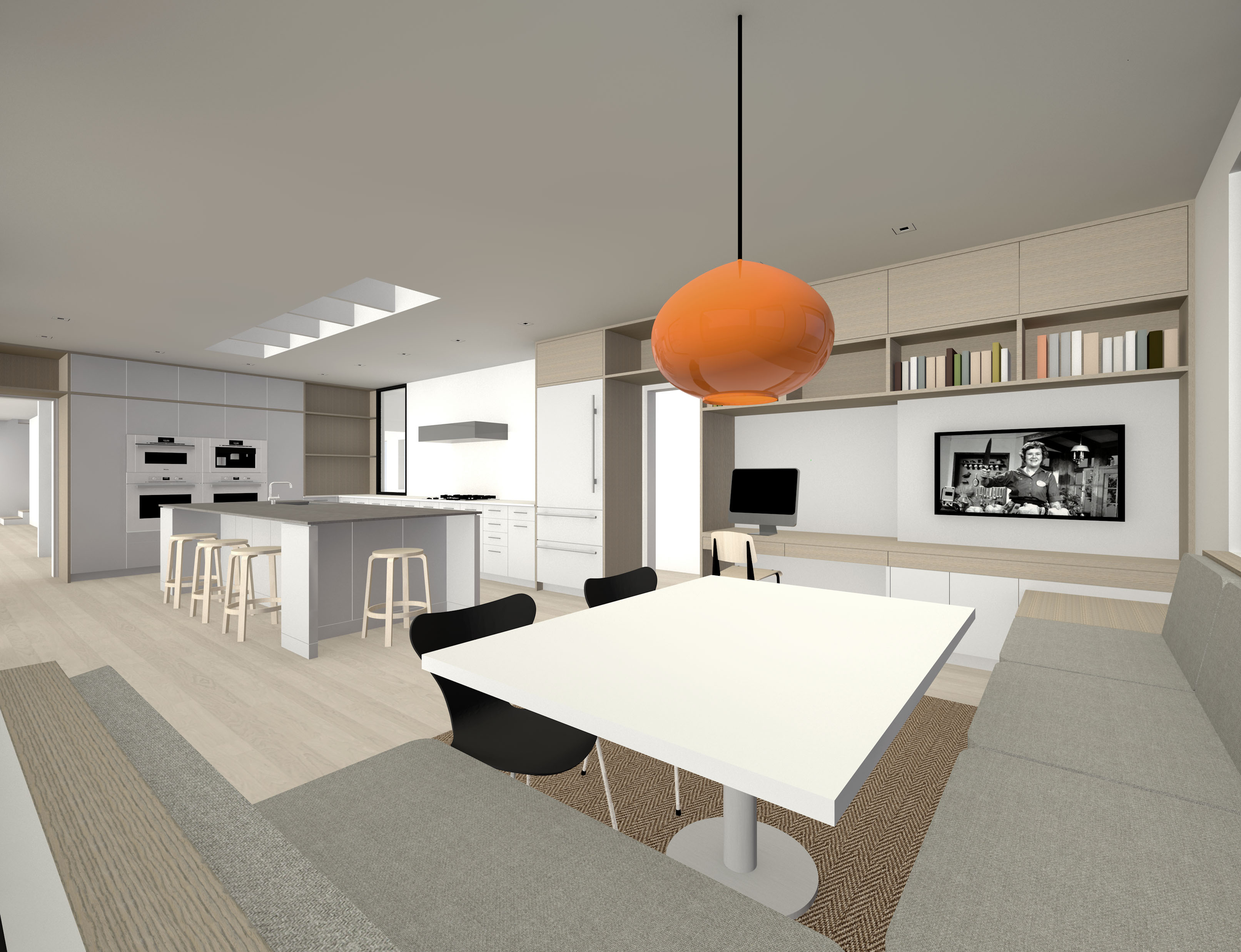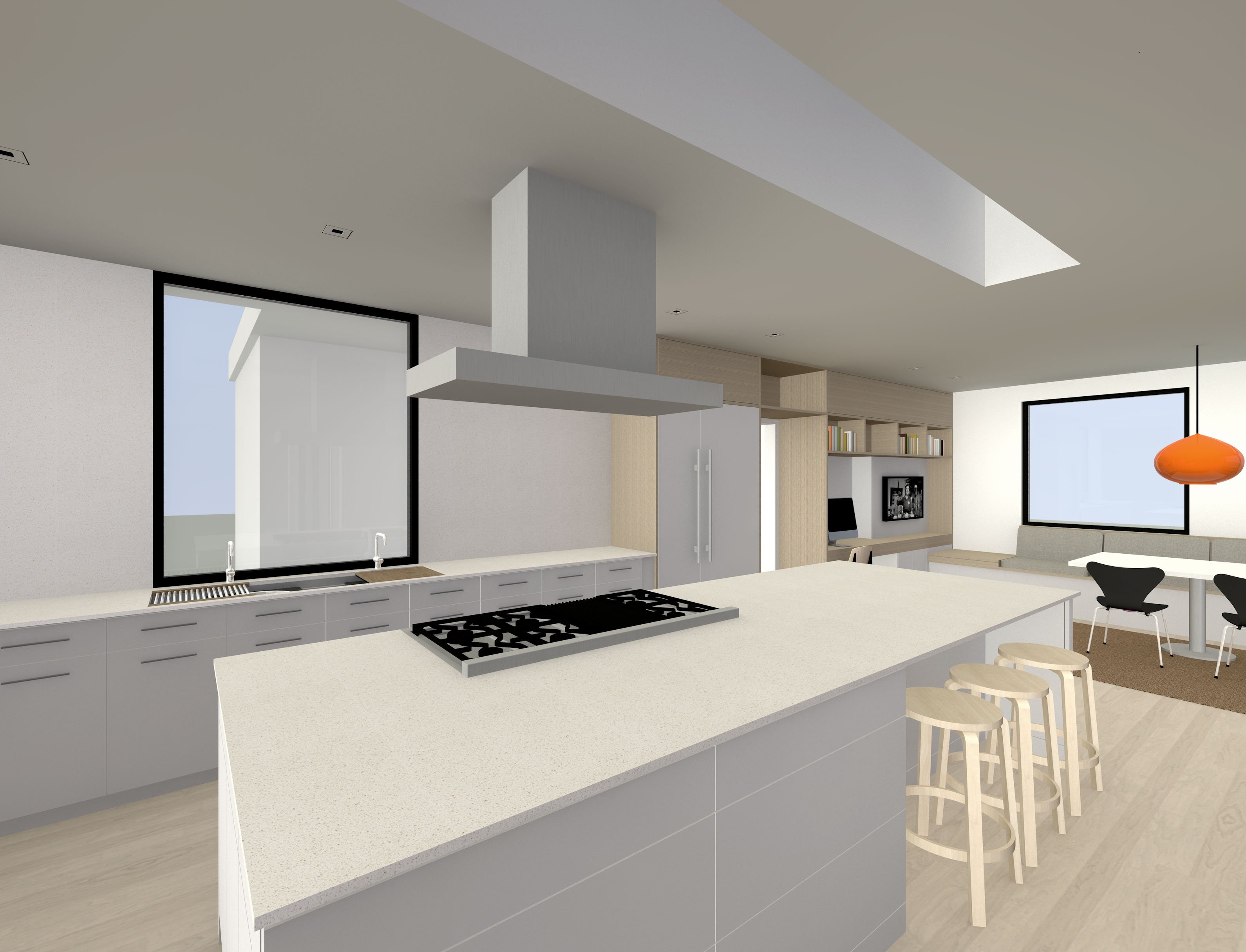 A long island anchors the kitchen with a skylight above.
Writer's office facing the ocean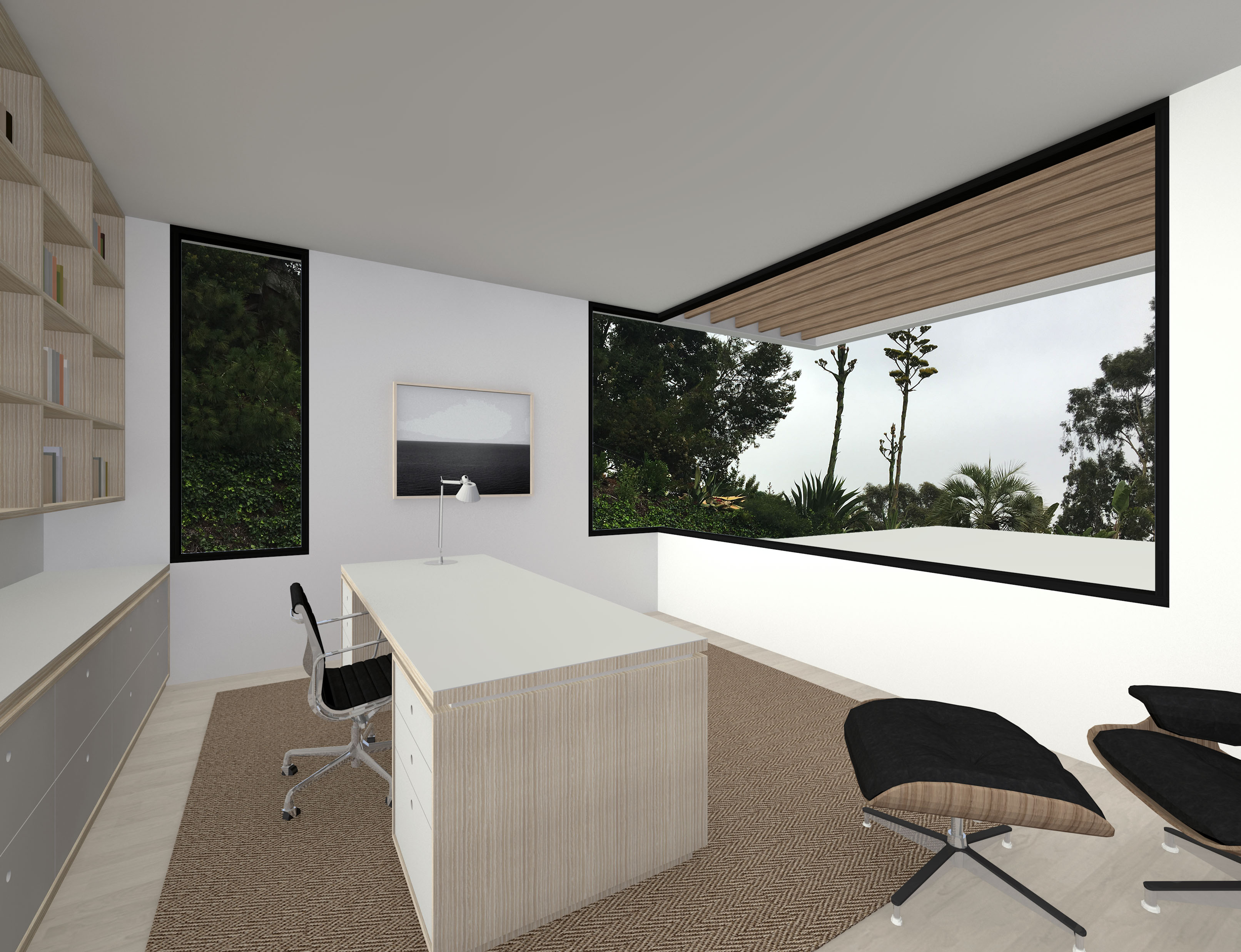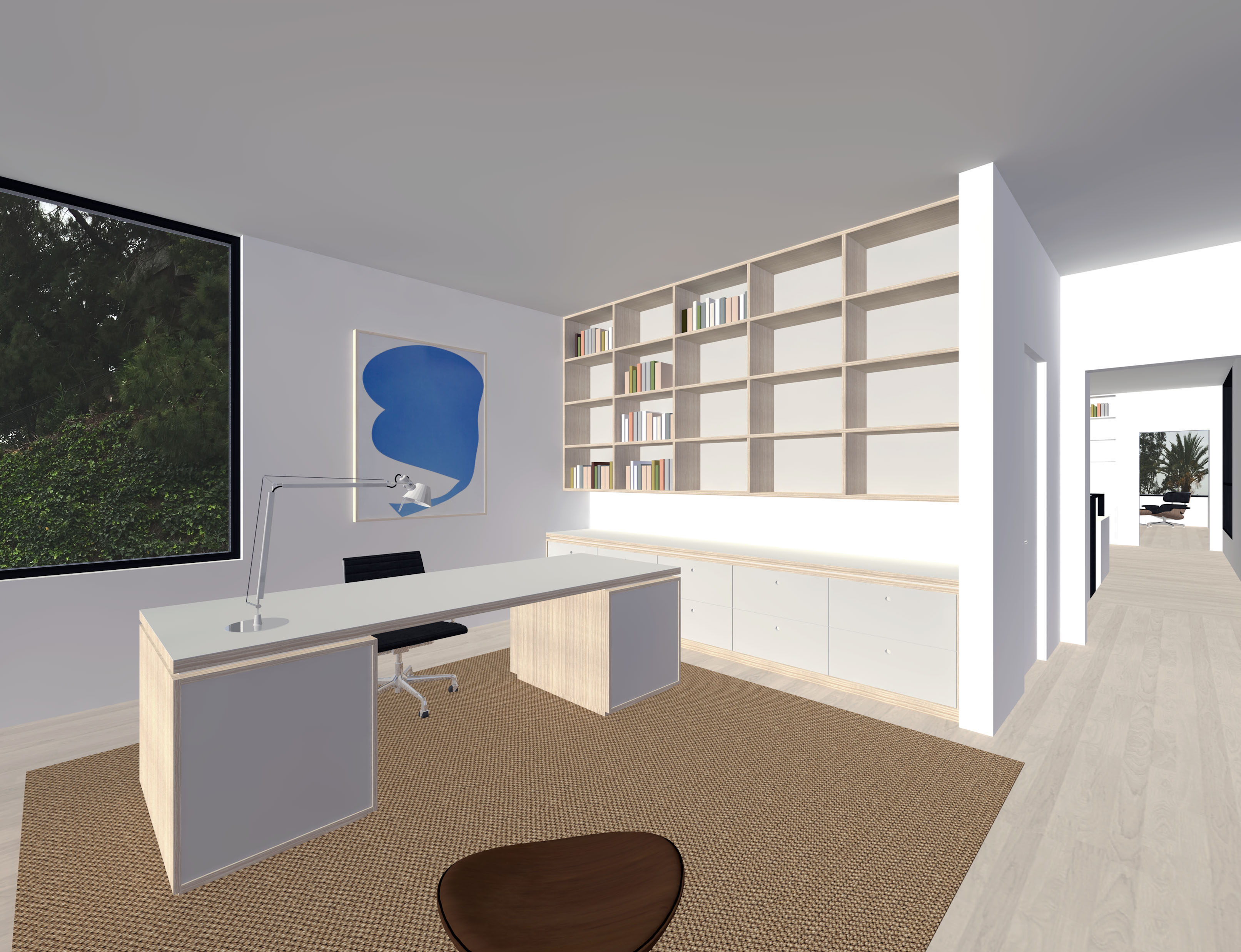 Writer's office facing the mountains.
The den between the offices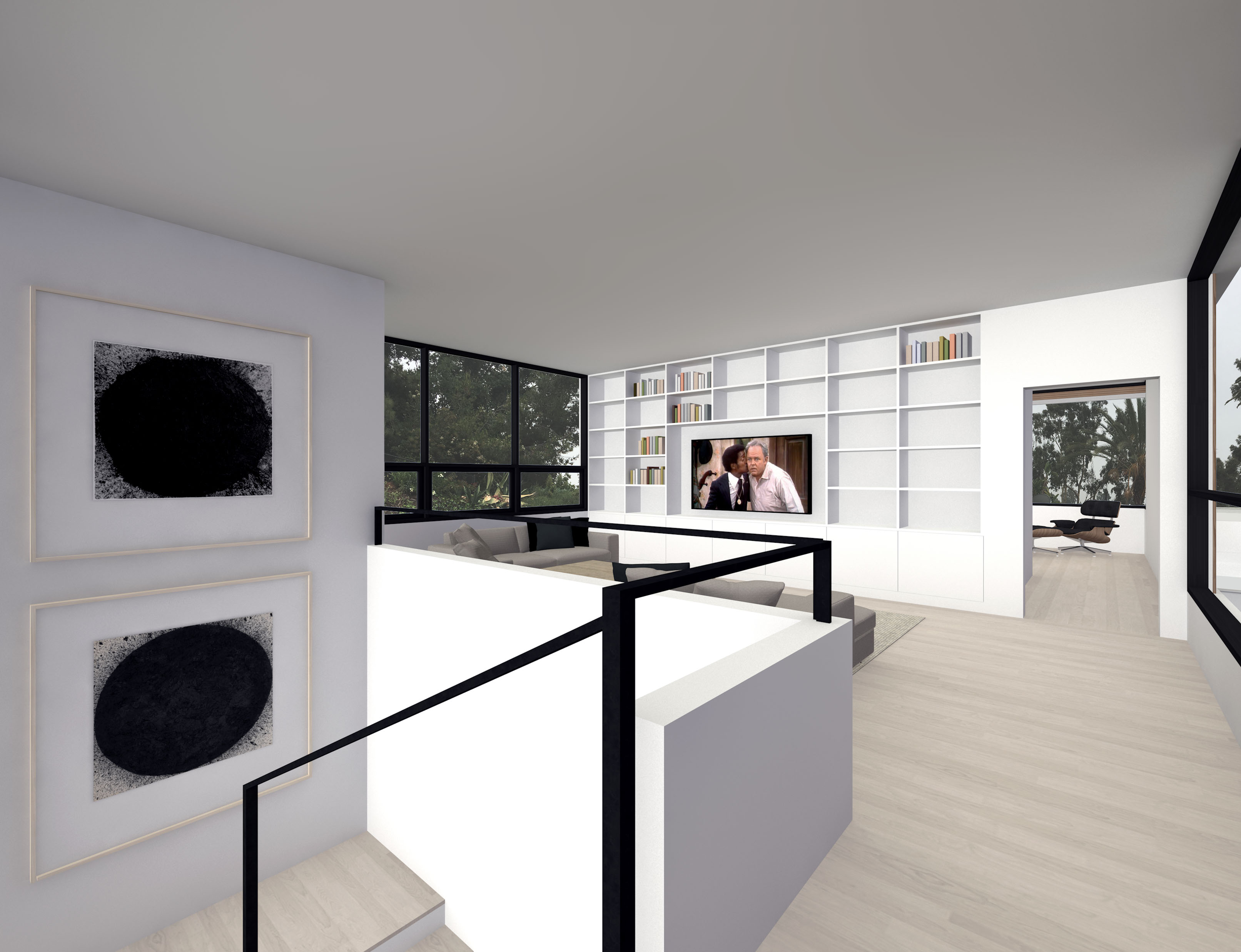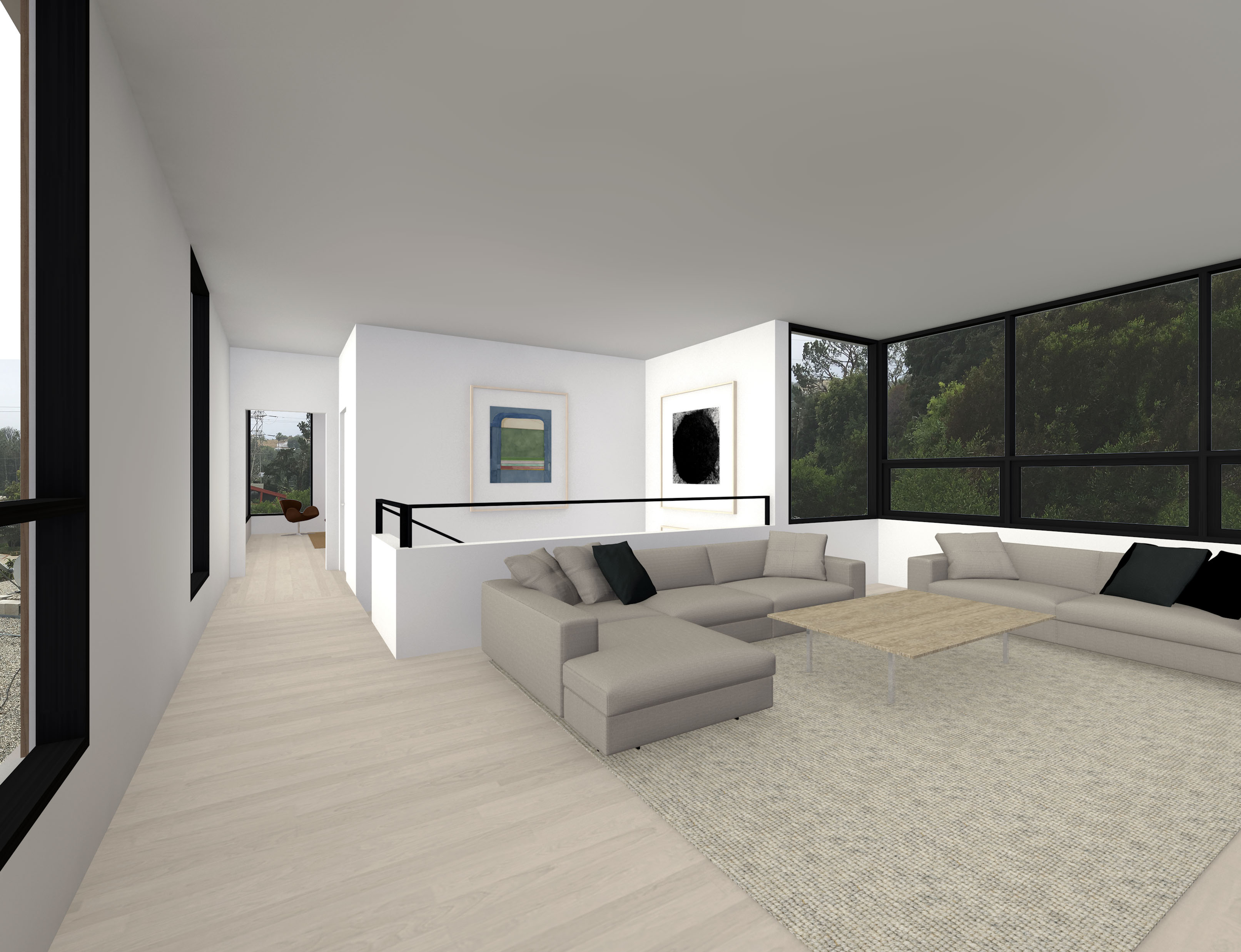 The den between the offices
Renovated rear elevation including large dining terrace.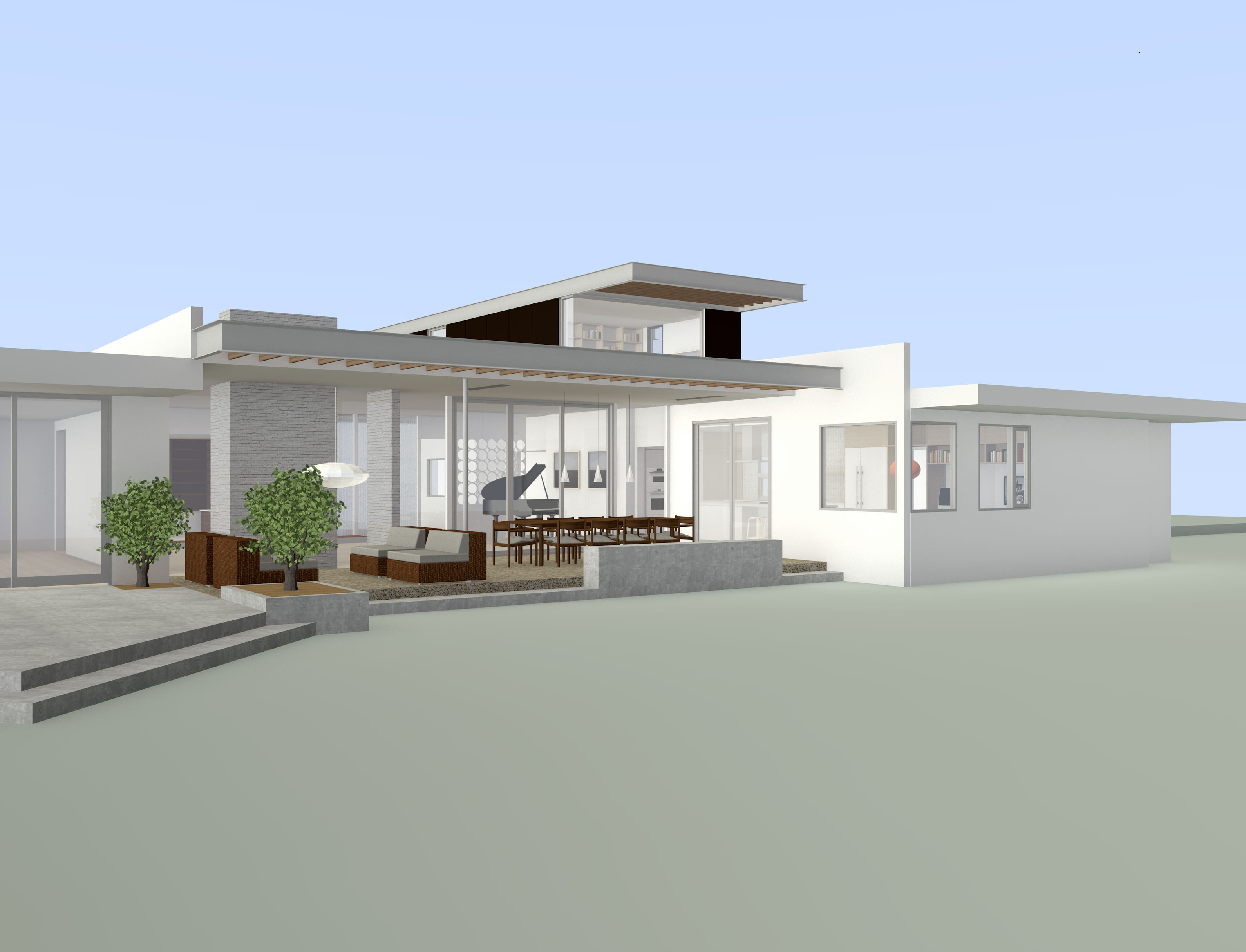 Thank You
Your contact infomation has been sent
we will be in touch shortly
×