Franklin Elementary School
Designing a New Green Campus for an LAUSD elementary school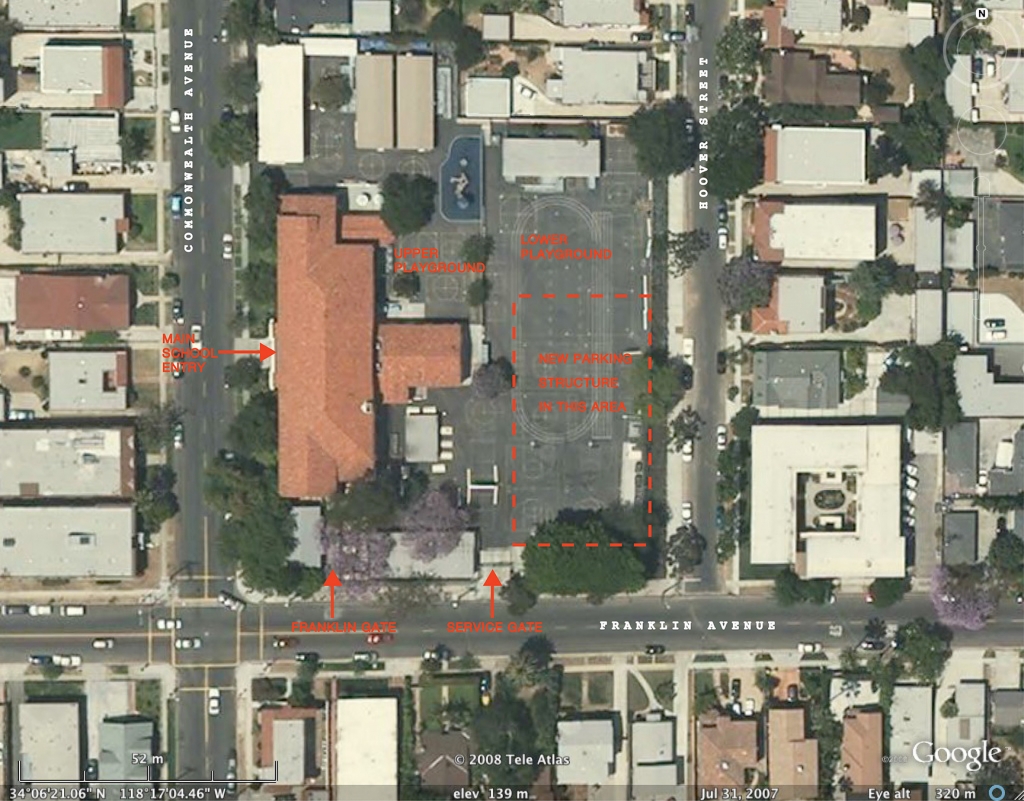 The existing school site is almost entirely paved and undifferentiated.  The only trees are on the periphery as a buffer from the neighborhood.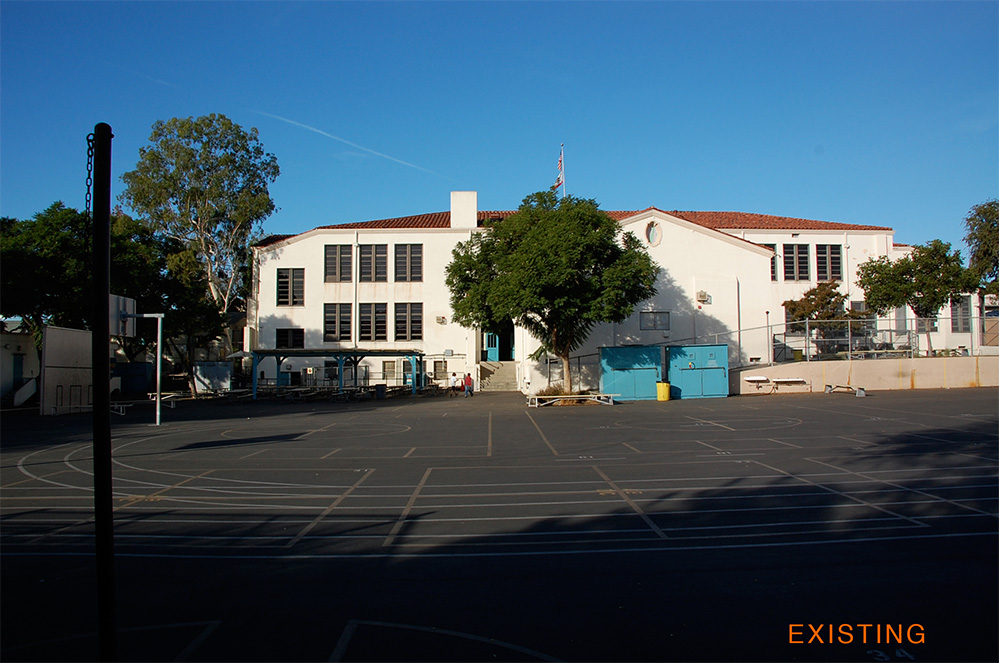 Before:
Large expanses of blacktop create solar heat and glare, and an inhospitable environment for grade schoolers.
After:
Through the elimination of most blacktop, and carefully planted trees, gardens, and shade structures, as well as new facilities, the campus becomes a "garden school."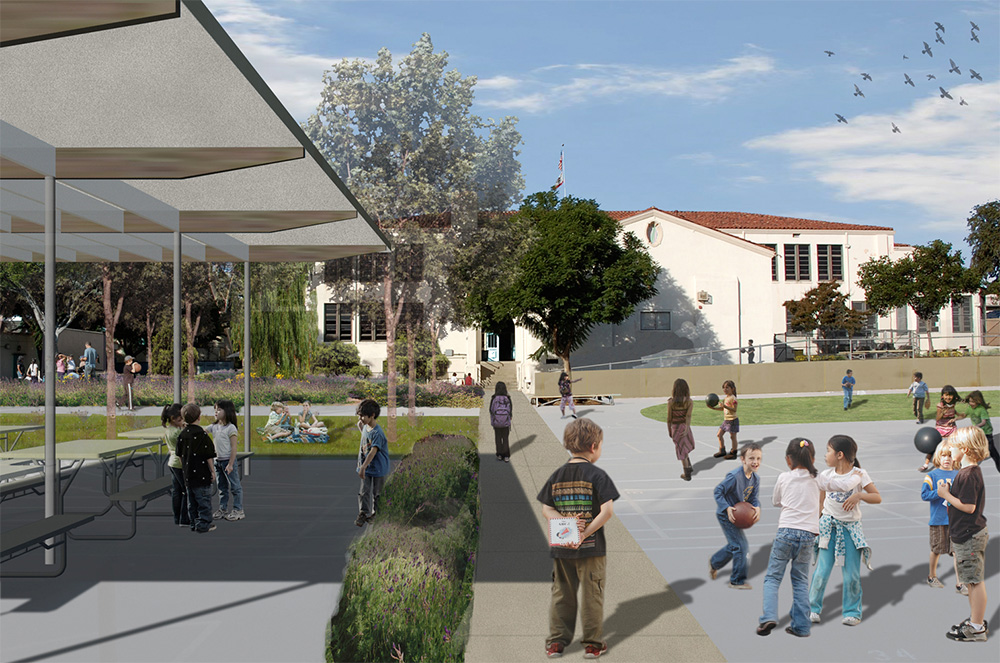 Organizing the campus
Dutton Architects' master plan for this LAUSD elementary school was intended to help guide the school in acquiring funding to create a "garden school." This vision is centered around creating a sustainable school, with different kinds of outdoor areas that are green and pleasant.  New facilities include a new covered lunch area, a new cafeteria and restrooms, faculty lounge, a teaching garden modeled after the Edible Schoolyard, a grove for shaded rest, play areas and a track. A new car drop off area creates a safe area for children to be dropped off in the morning and go directly to the school yard and school itself.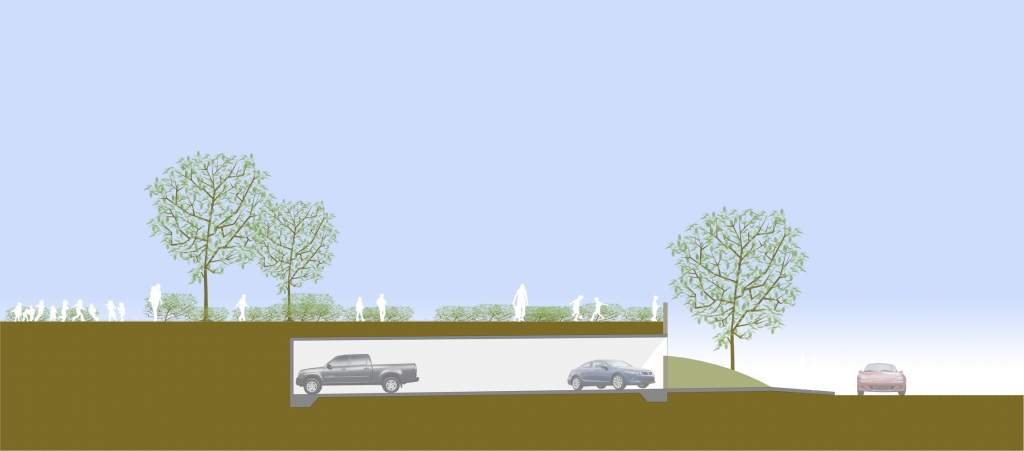 Bury the parking for more play space above
The new playground and gardens will be over a new 40 car partially submerged parking garage.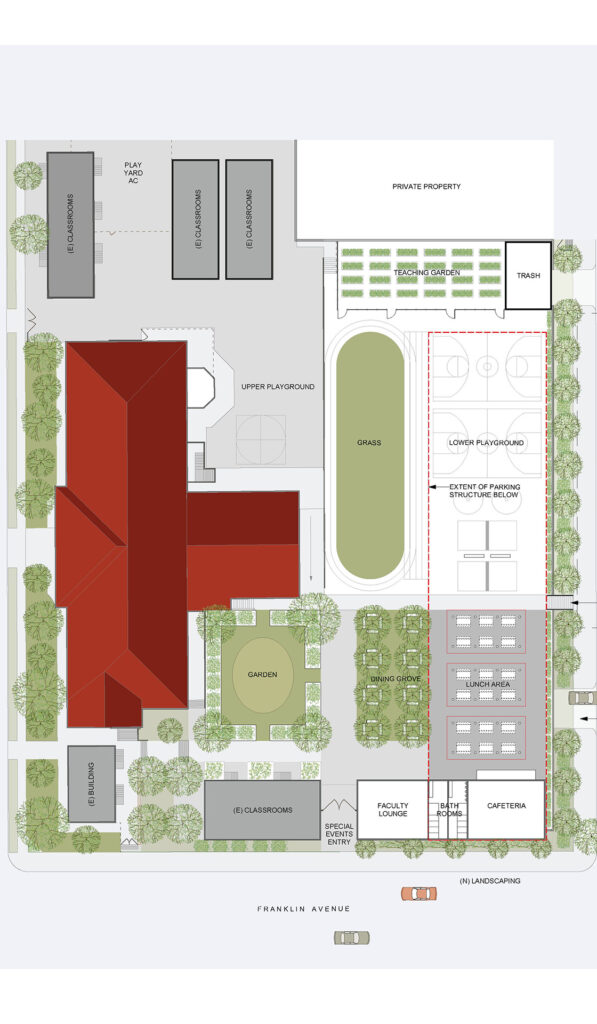 A detail of the master plan showing some of the new spaces and gardens that replace the current undifferentiated blacktop.
The red dash indicates a new40-car partially subterranean parking garage for faculty and staff, who currently have to park in the neighborhood and walk blocks with their teaching material. The parking lot would also serve the public for off-hours events.
New educational gardens are based on Alice Waters' The Edible Schoolyard project in Berkeley.
"John Dutton was instrumental in turning our lofty ideas for a better school into a feasible plan. With his enthusiasm, commitment, and professional knowledge we were able to visualize solutions and create a Master Plan Design addressing the most pressing facilities' needs for our site. His patient listening, thoughtful advice, inspired vision, and professionalism made the experience of working with him something appreciated by all."
Veronica Sasso, Principal, Franklin Avenue Elementary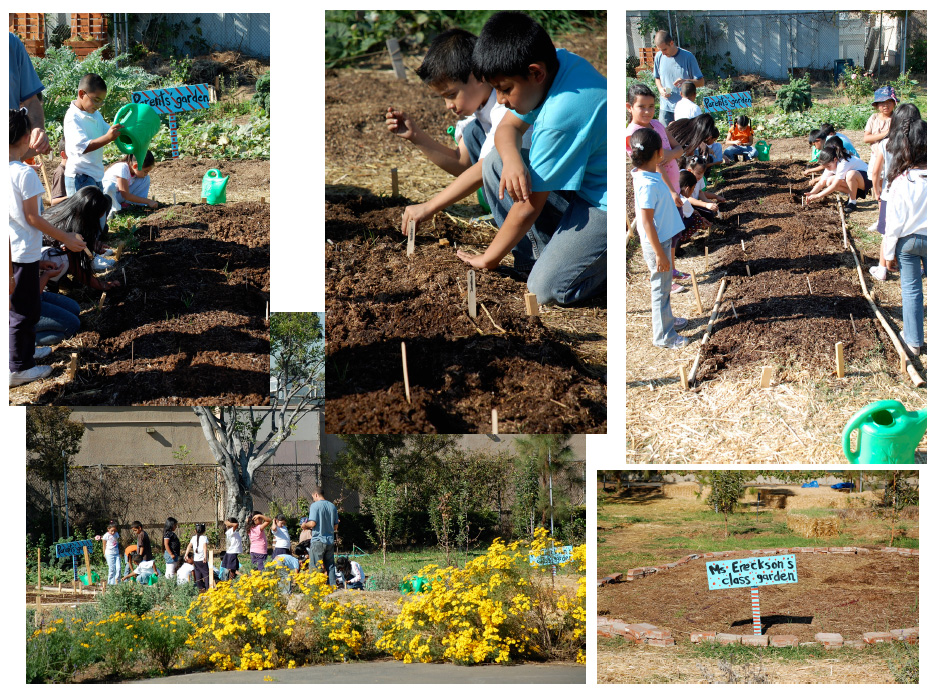 Gardens as outdoor classrooms
An example of the kinds of teaching gardens that can contribute to the education and awareness of elementary schoolers.