Thank You
Your contact infomation has been sent
we will be in touch shortly
×
Dutton Lectures on the Architecture of Barcelona Modernisme
At the 2017 CNU in Seattle, John Dutton lectured on Barcelona Modernisme and Architectural Character.
The panel focused on the idea of character, as opposed to style or typology, two better-known terms these days. Character implies the notion of architectural judgment, as articulated in Samir Younes' "The Imperfect City: On Architectural Judgment."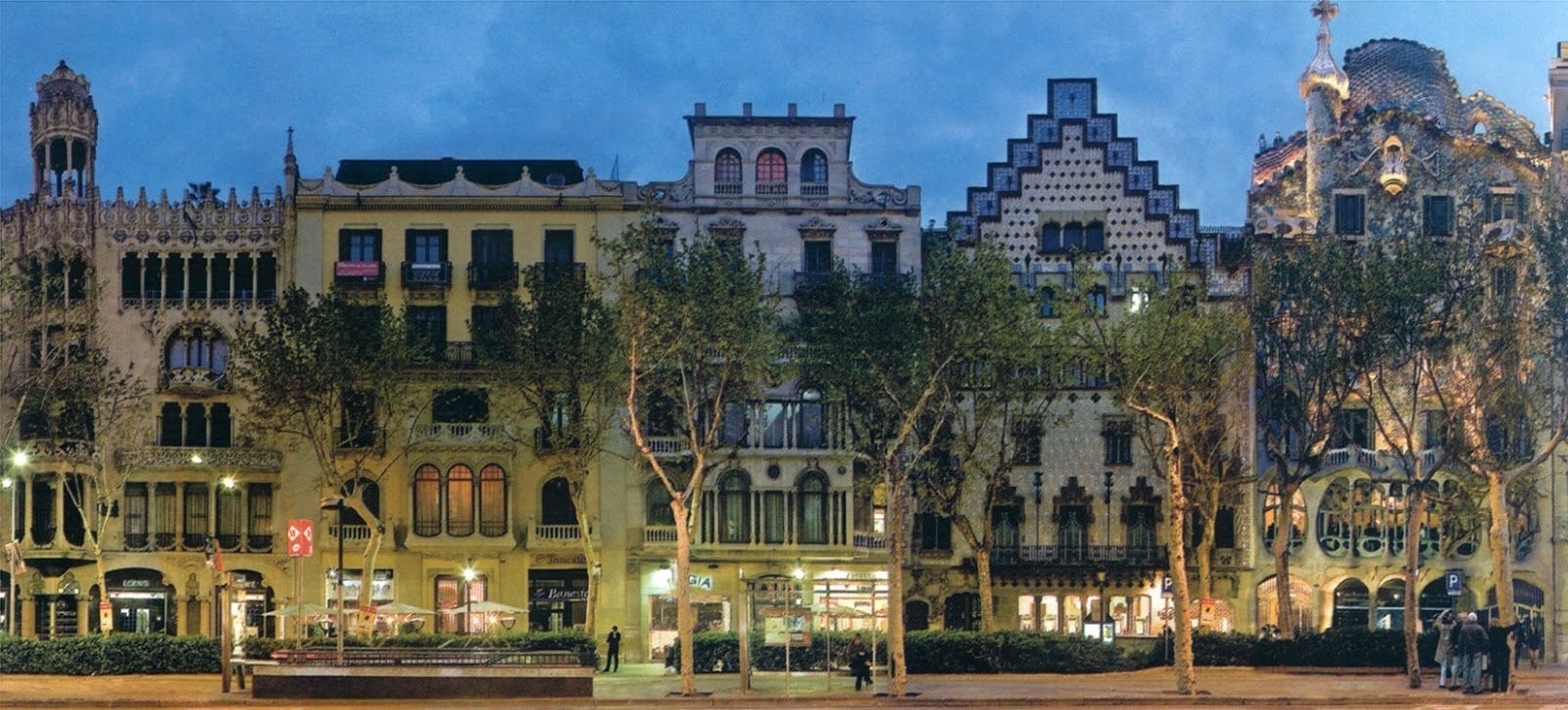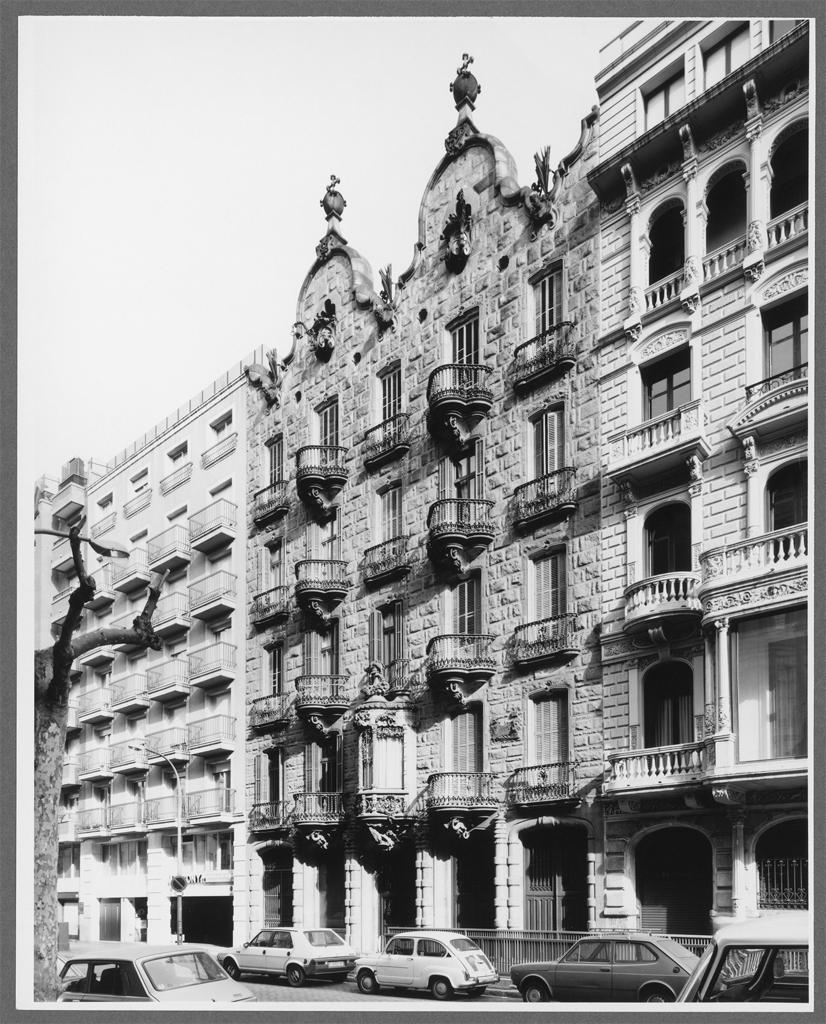 Dutton explained how the specific version of modernism that emerged in Barcelona was the result of both extrinsic and intrinsic forces that make up architectural character.  Extrinsic forces were cultural, social, and political.  The intrinsic forces were more architectural and historical references.
The urban foundation for the new development of modernism was Cerda's plan for the Eixample (1865).  This expansive geometric urban grid extended out from the medieval forms of the old city. It created vast new areas for Barcelona's development and revolutionized city planning as a discipline. It became a palimpsest for how the Catalan identity could be projected into the future form of the city.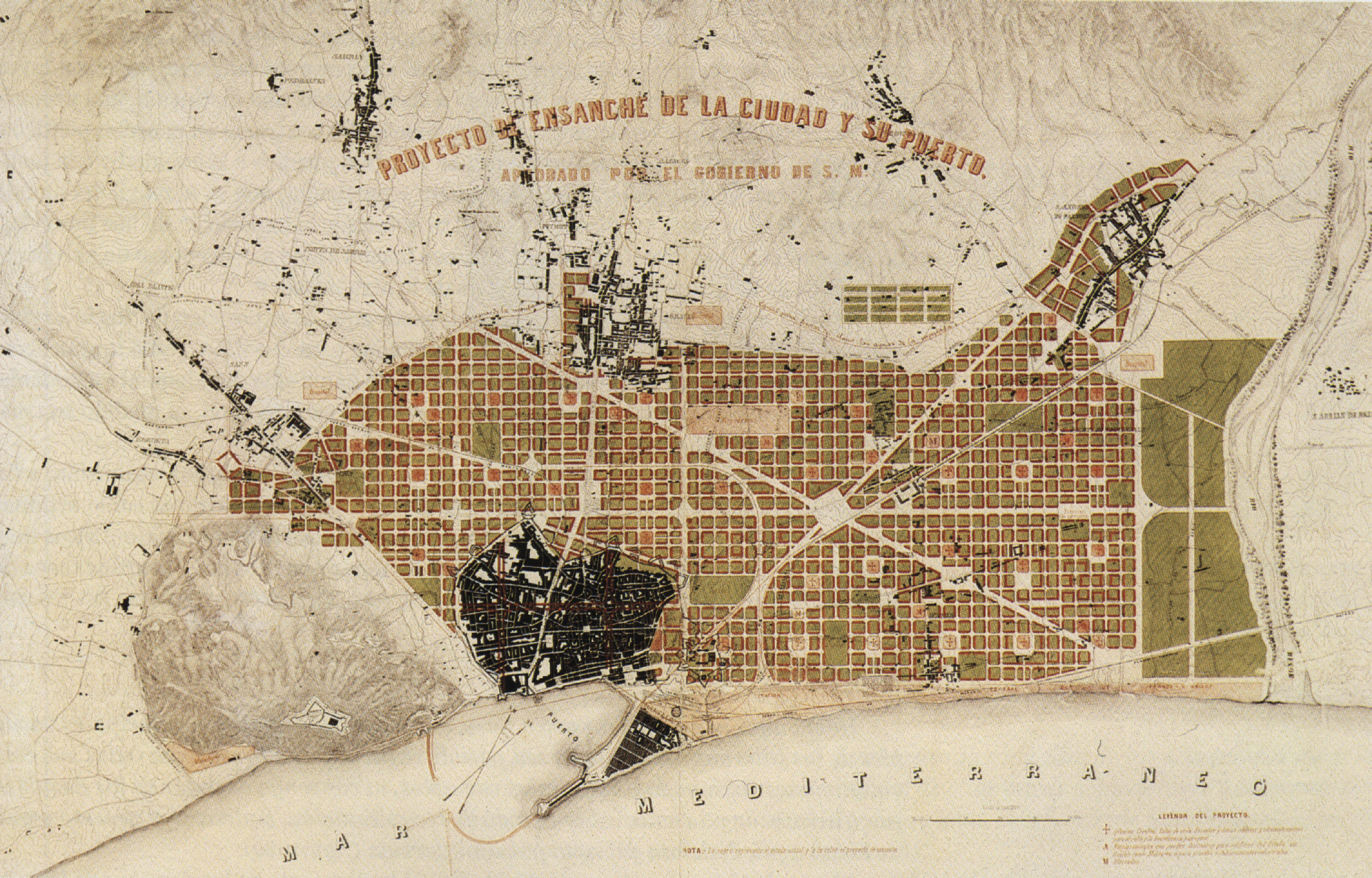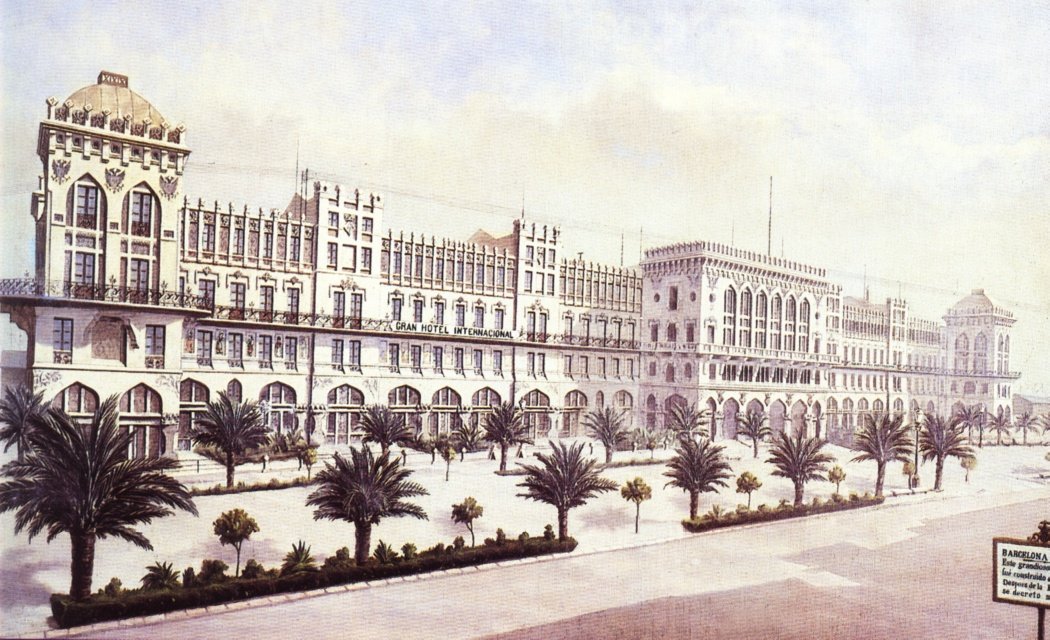 The attempt to create Catalan identity emphasized a lineage of architecture that expressed the past- reinventing history and context. To the left is the hotel by Domenech i Muntaner.
Part of the identity of modern Barcelona was through the creation of new urban spaces, that resided somewhere between architecture and urbanism. One example, on the right, is the Hopital San Pau, a collection of pavilions linked by extensive gardens and terraces.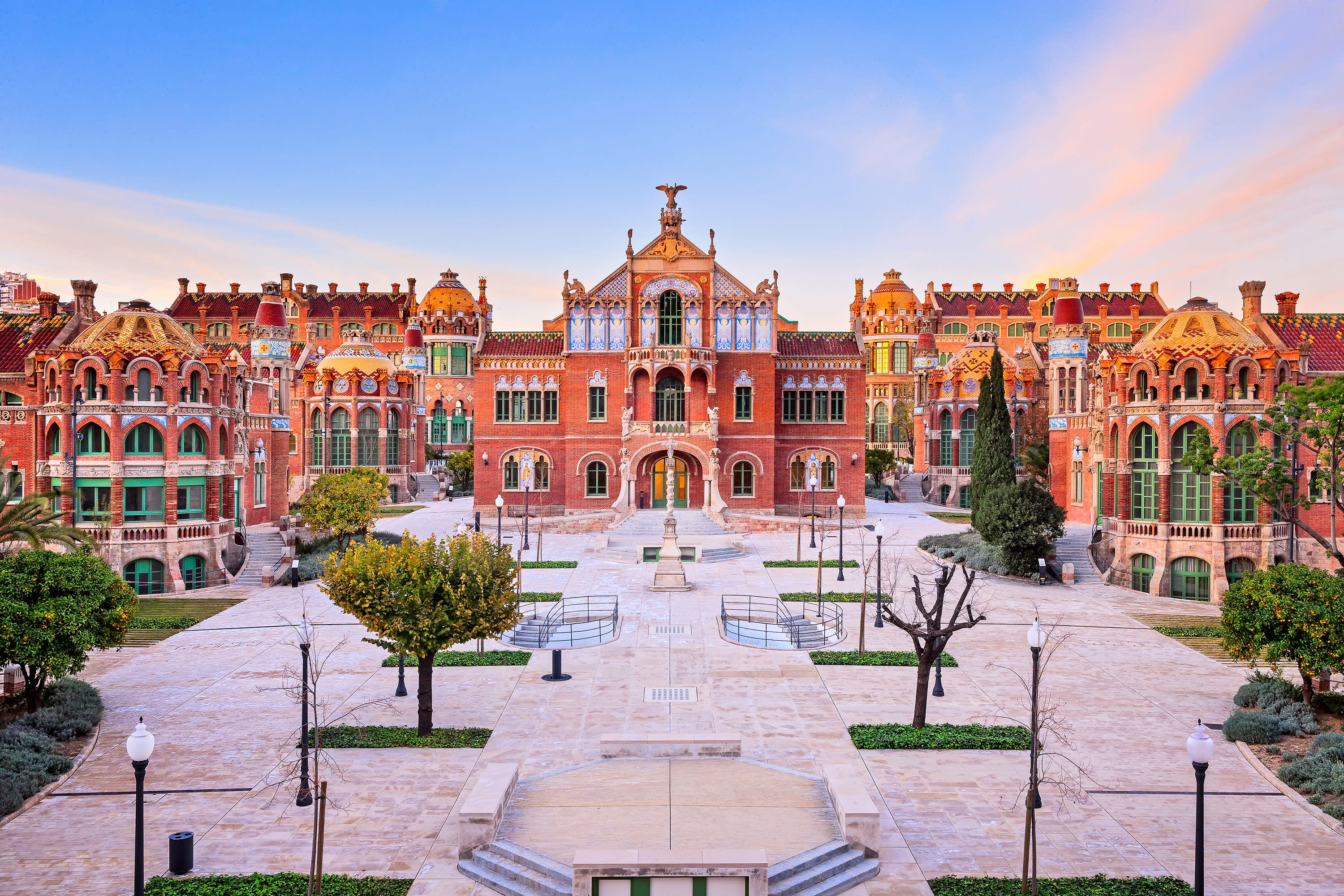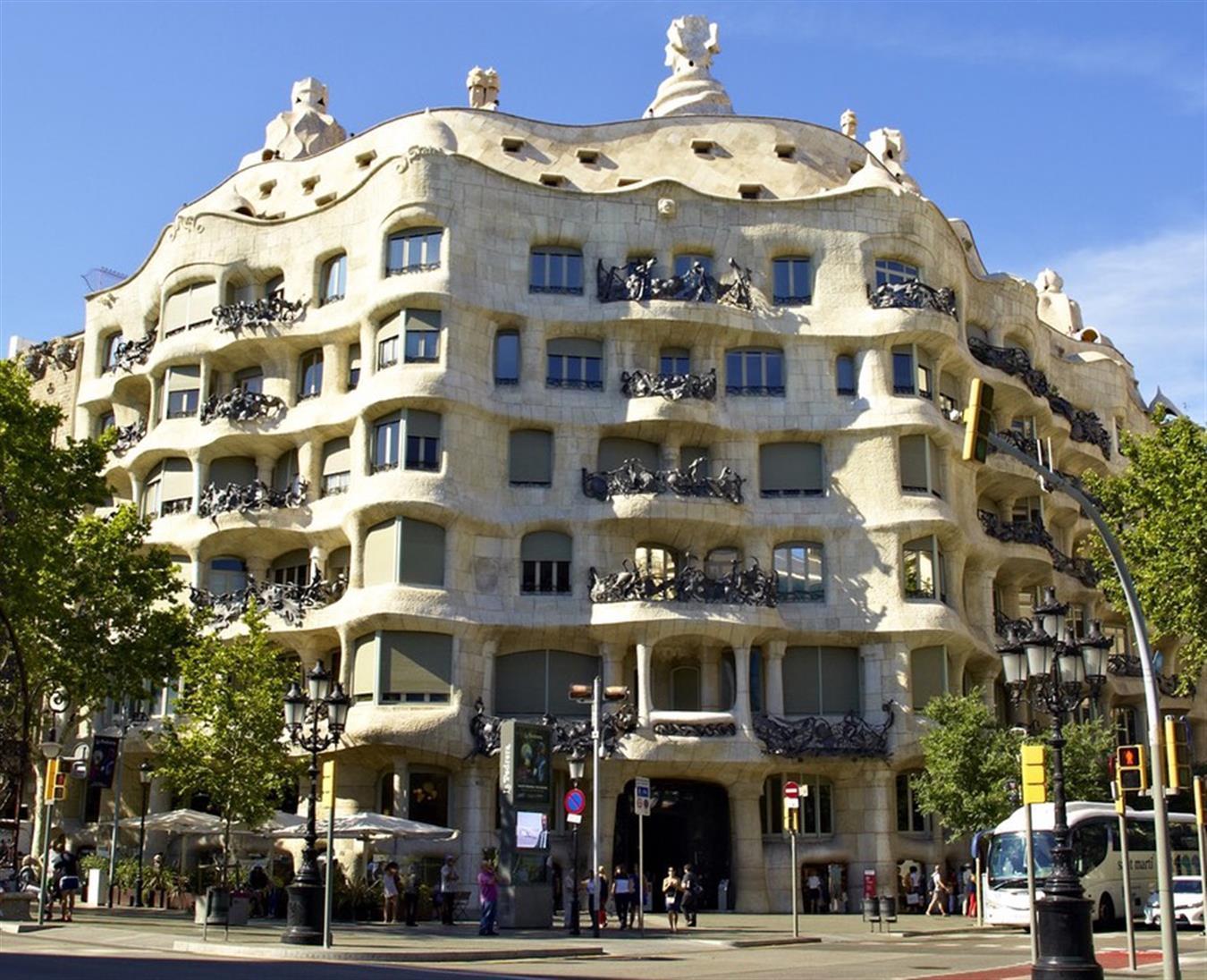 Corners
Corners were important components of the new modernisme. A building as seemingly iconoclastic as Gaudi's La Pedrera is actually consistent with the notion of a Catalan architectural character as it contributes to an accepted urban form of the chamfered Eixample corners.
Buildings of modernisme used corners as opportunities for embellishment and urban-scaled moves.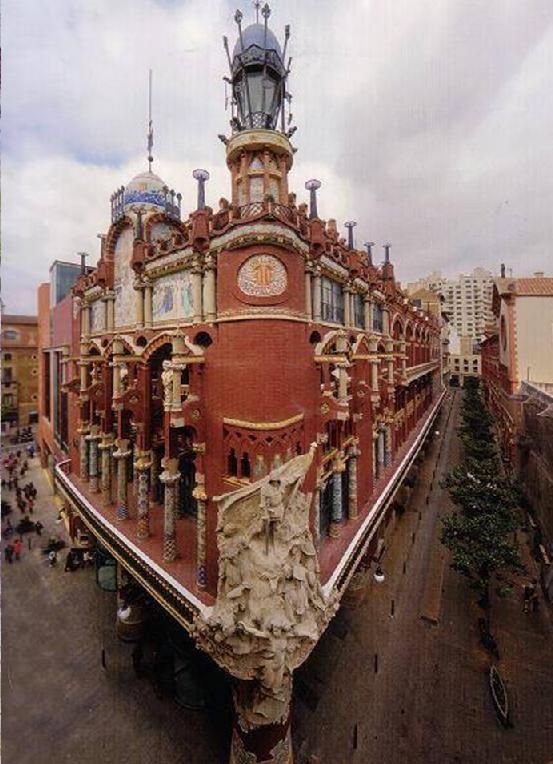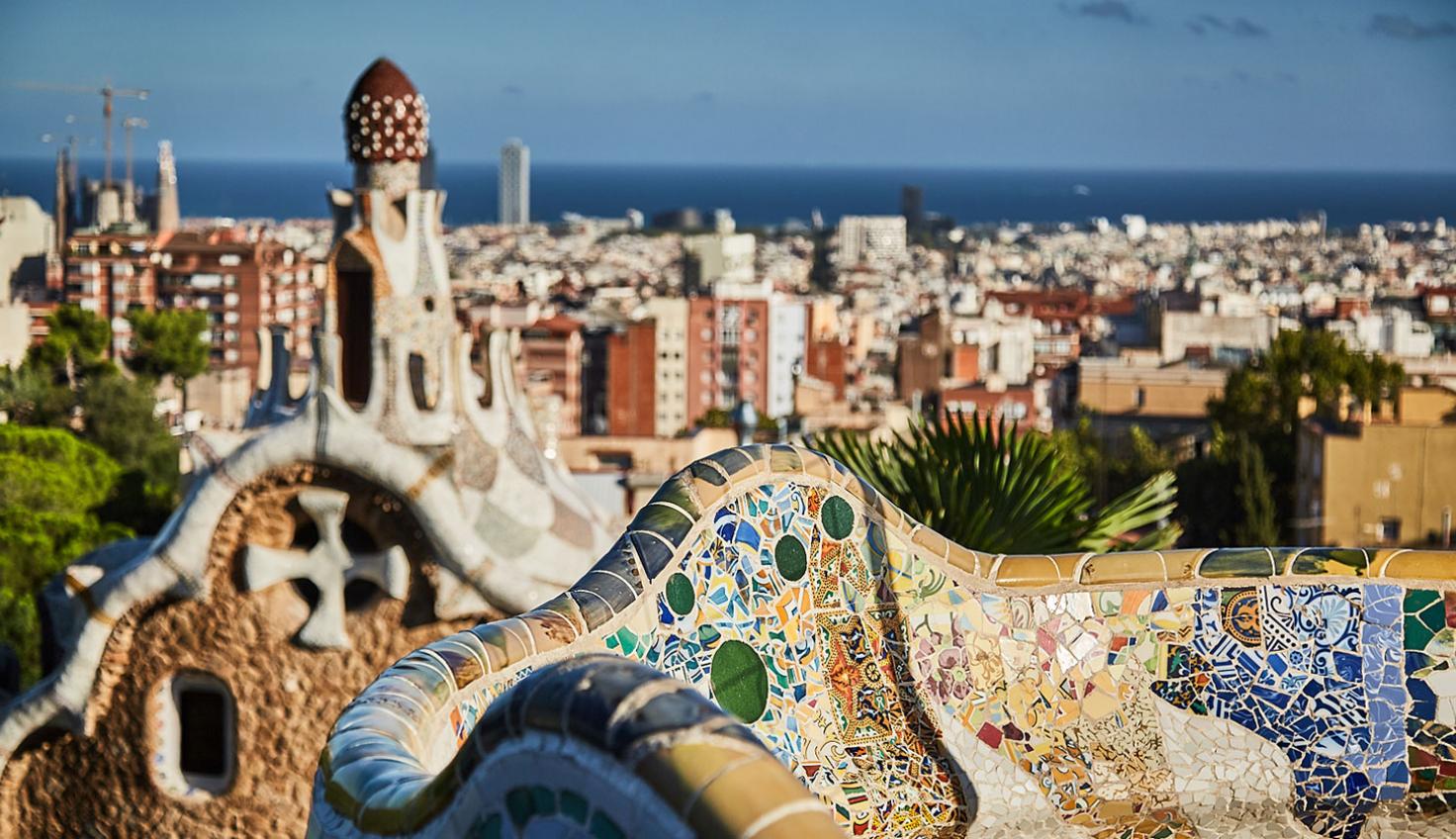 Materials
The use of basic materials from Catalonia helped strengthen a sense of local architecture. Brick and tile especially were textiles that gave identity to the buildings. The famous sinuous benches of Gaudi's Parc Guell is on the left.
Buiding Bases
Building Bases were typically emphasized, creating a solid foundation for the building that enabled them to integrate into the street life of the city.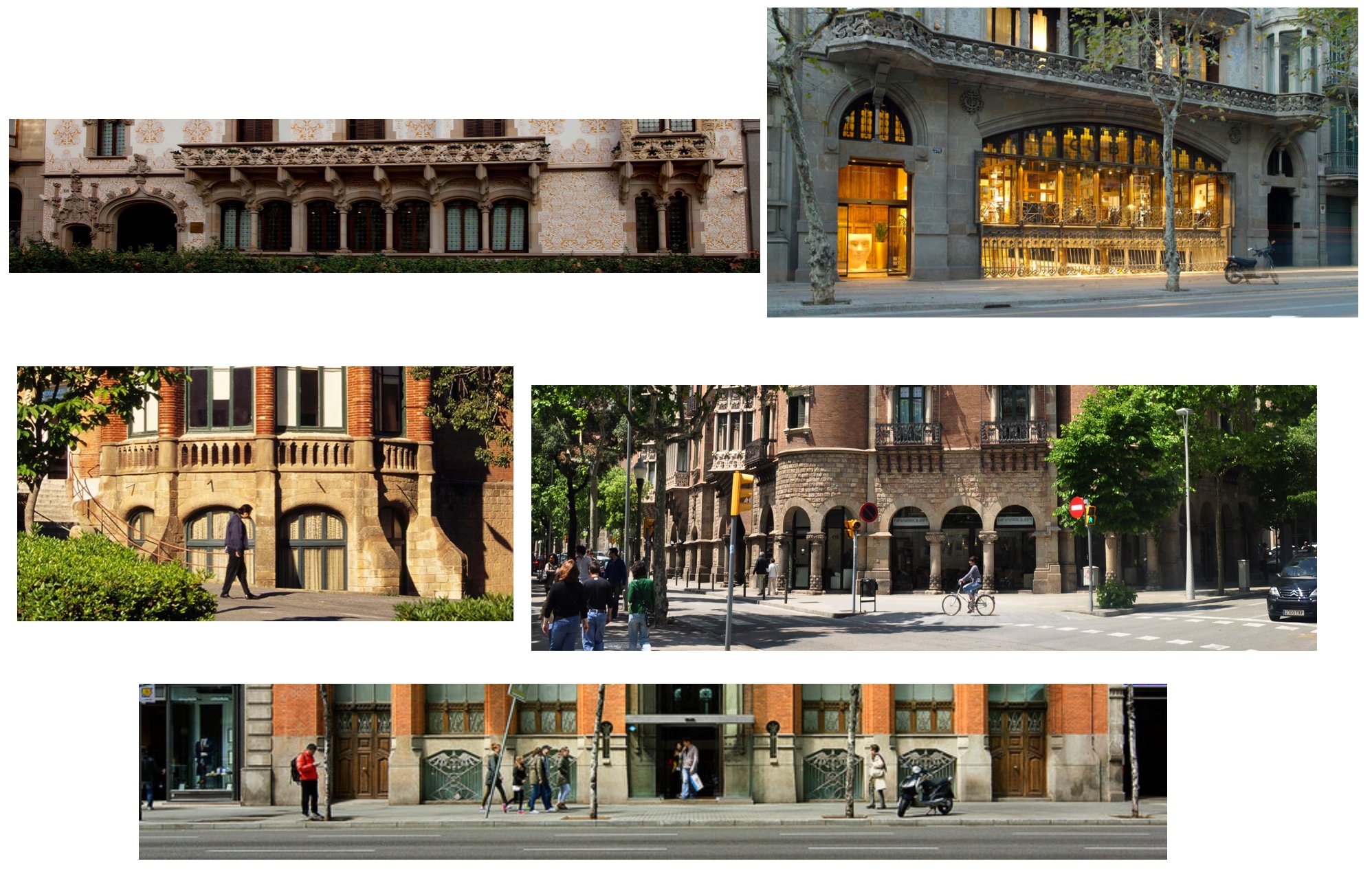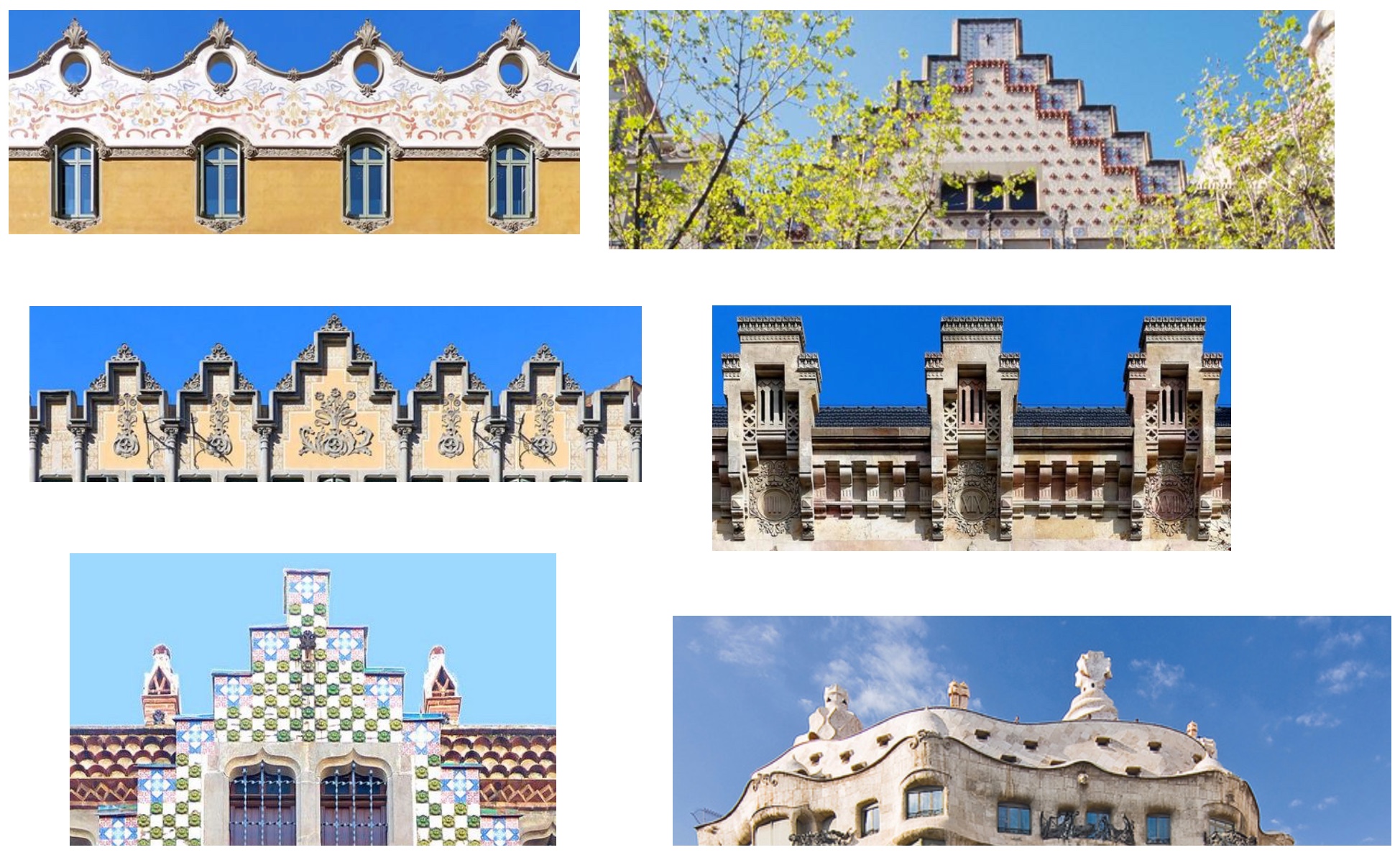 Roofs / Cornices
Roofs and cornices were places where architects expressed themselves, using these building elements in a way that contributed to an overall sense of architectural character.
Windows / Balconies
A great diversity of window and balcony sizes, materials and design helped lend an expression to an otherwise repetitive series of facades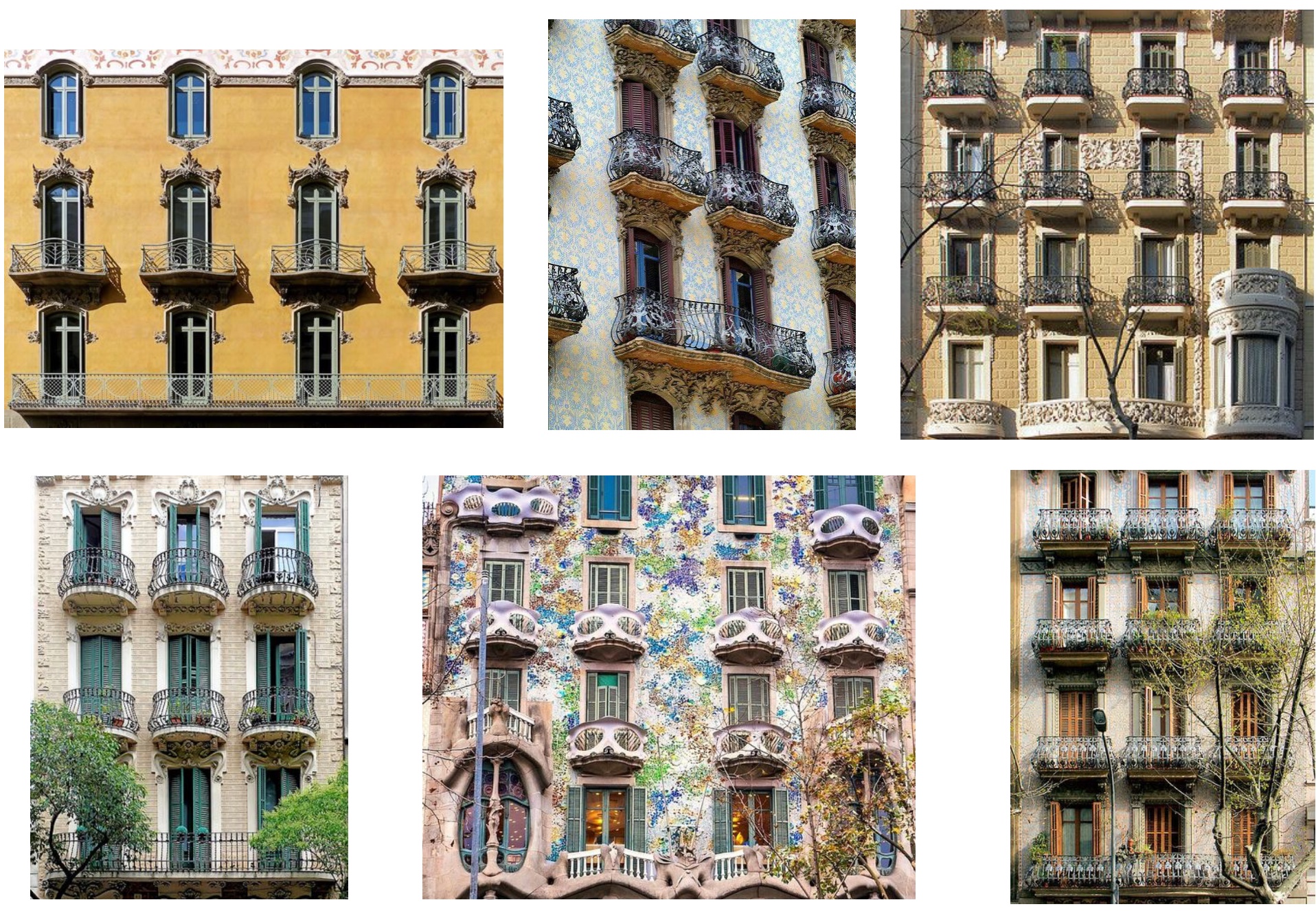 Thank You
Your contact infomation has been sent
we will be in touch shortly
×