Thank You
Your contact infomation has been sent
we will be in touch shortly
×
Dutton Architects to Design Artists Lofts in Warehouse Conversion
Dutton Architects is renovating a brick and concrete warehouse in Los Angeles into 18 units of artists lofts. The interventions are intended to be minimal, maintaining and respecting much of the original industrial qualities of the building.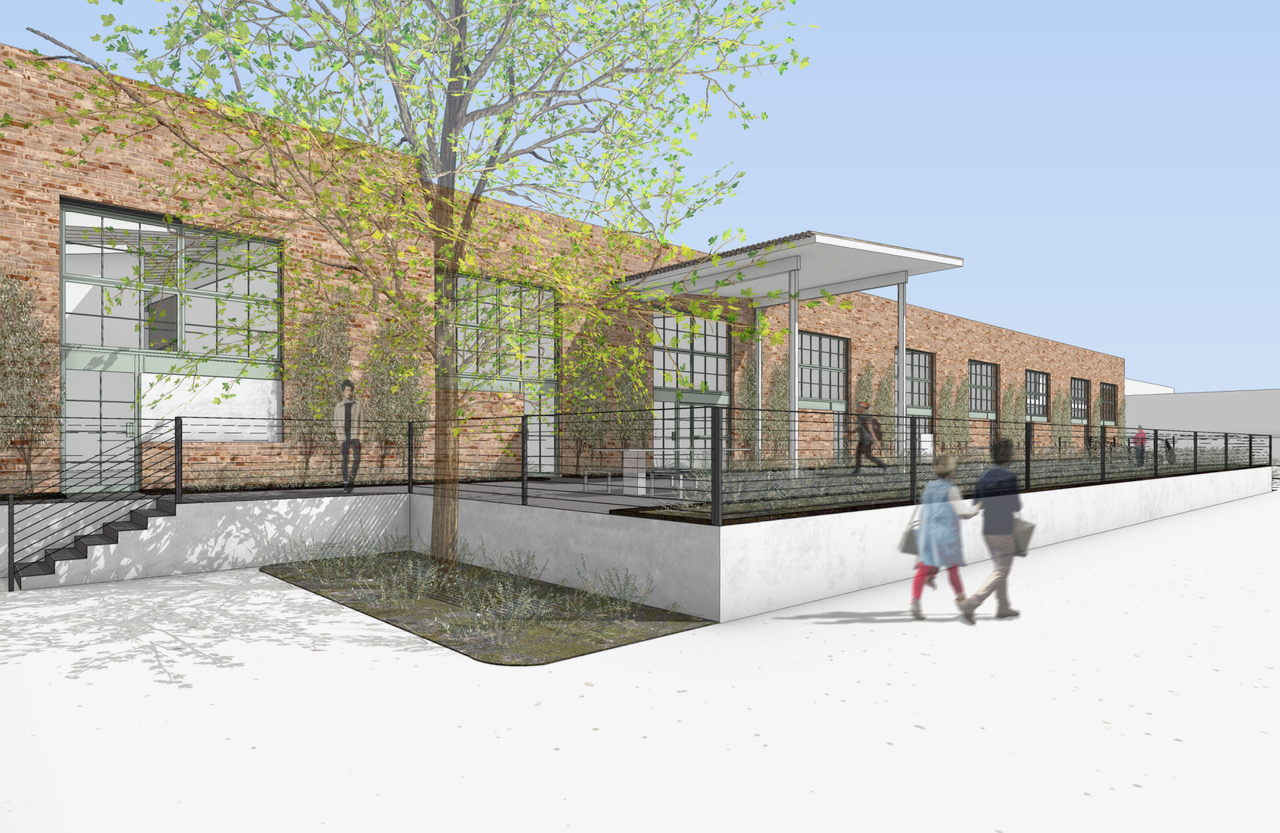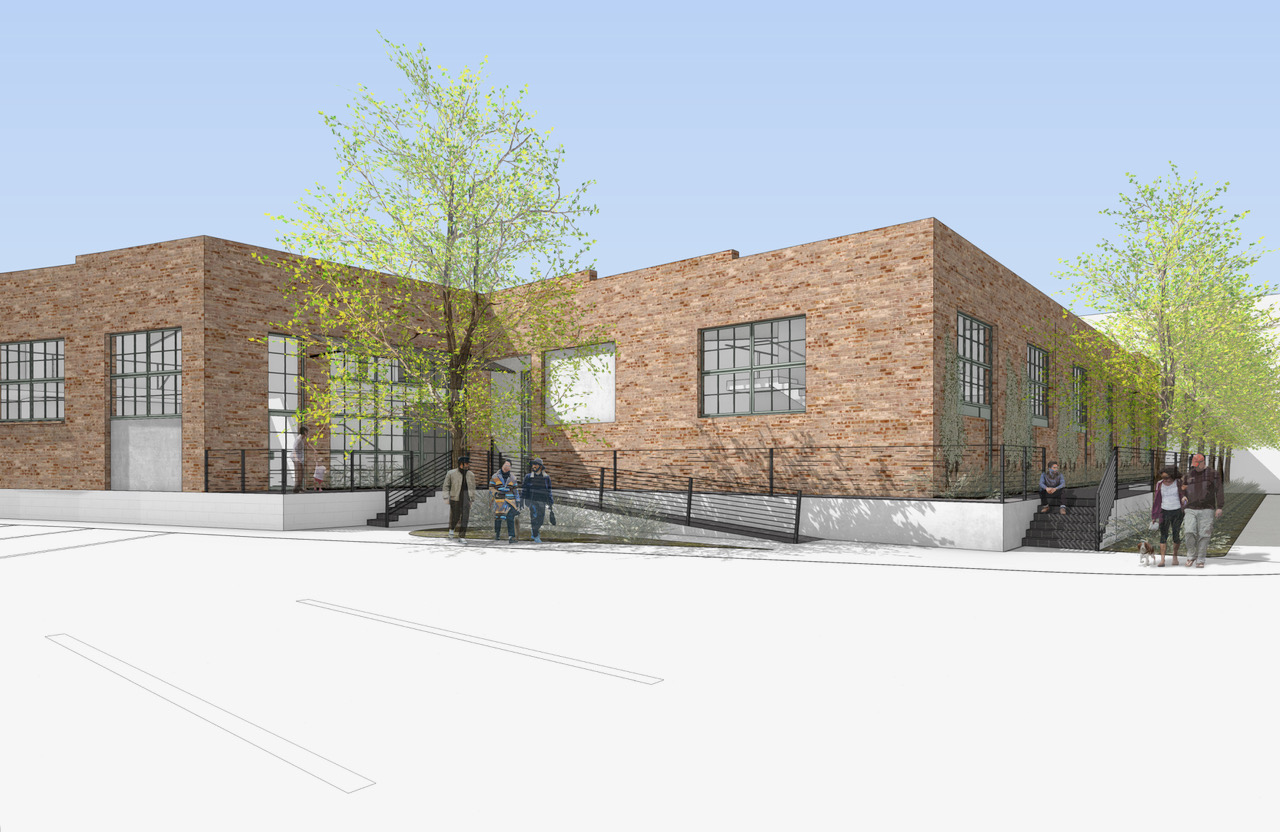 Loading ramps and docks will be maintained, and architectural features like the stepped brick parapet.
The original openings in the warehouse will be maintained, but substituted with new metal windows, and a door will drop below the existing openings.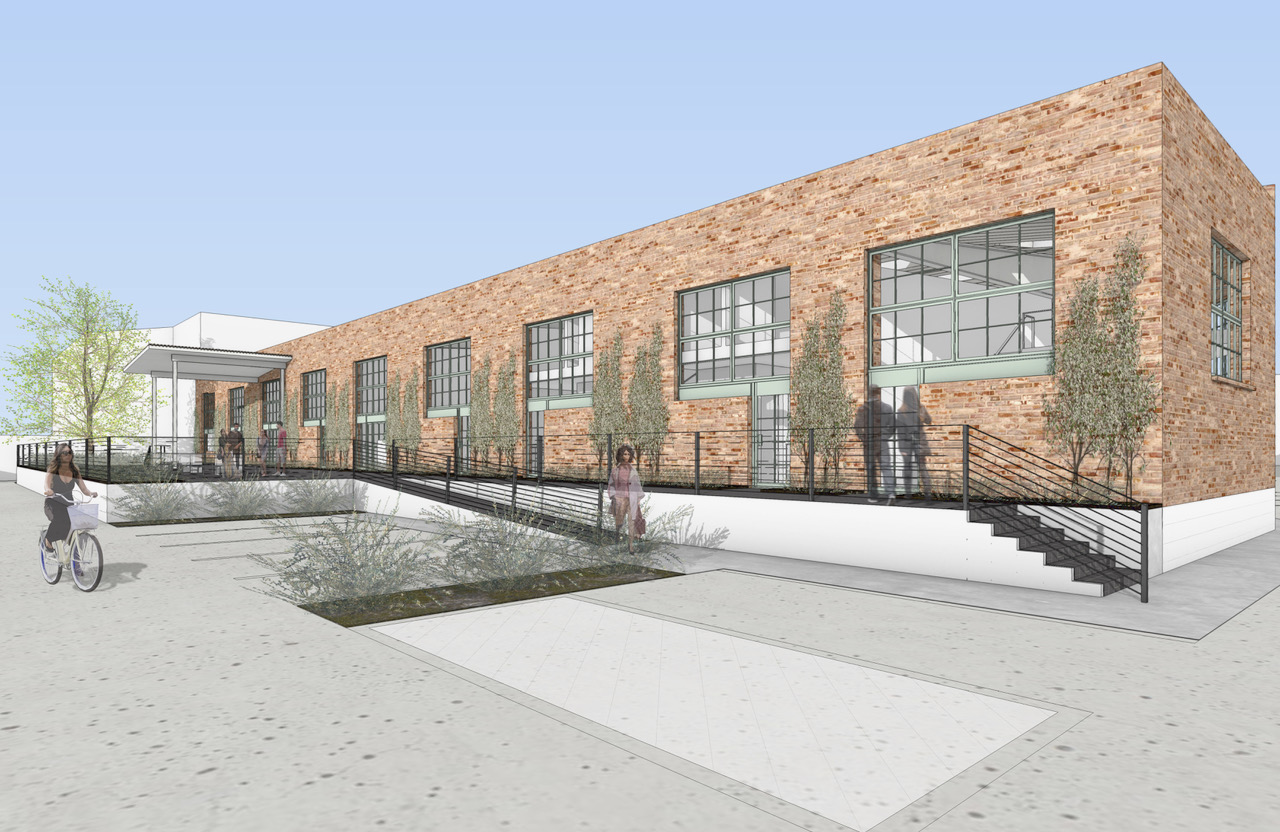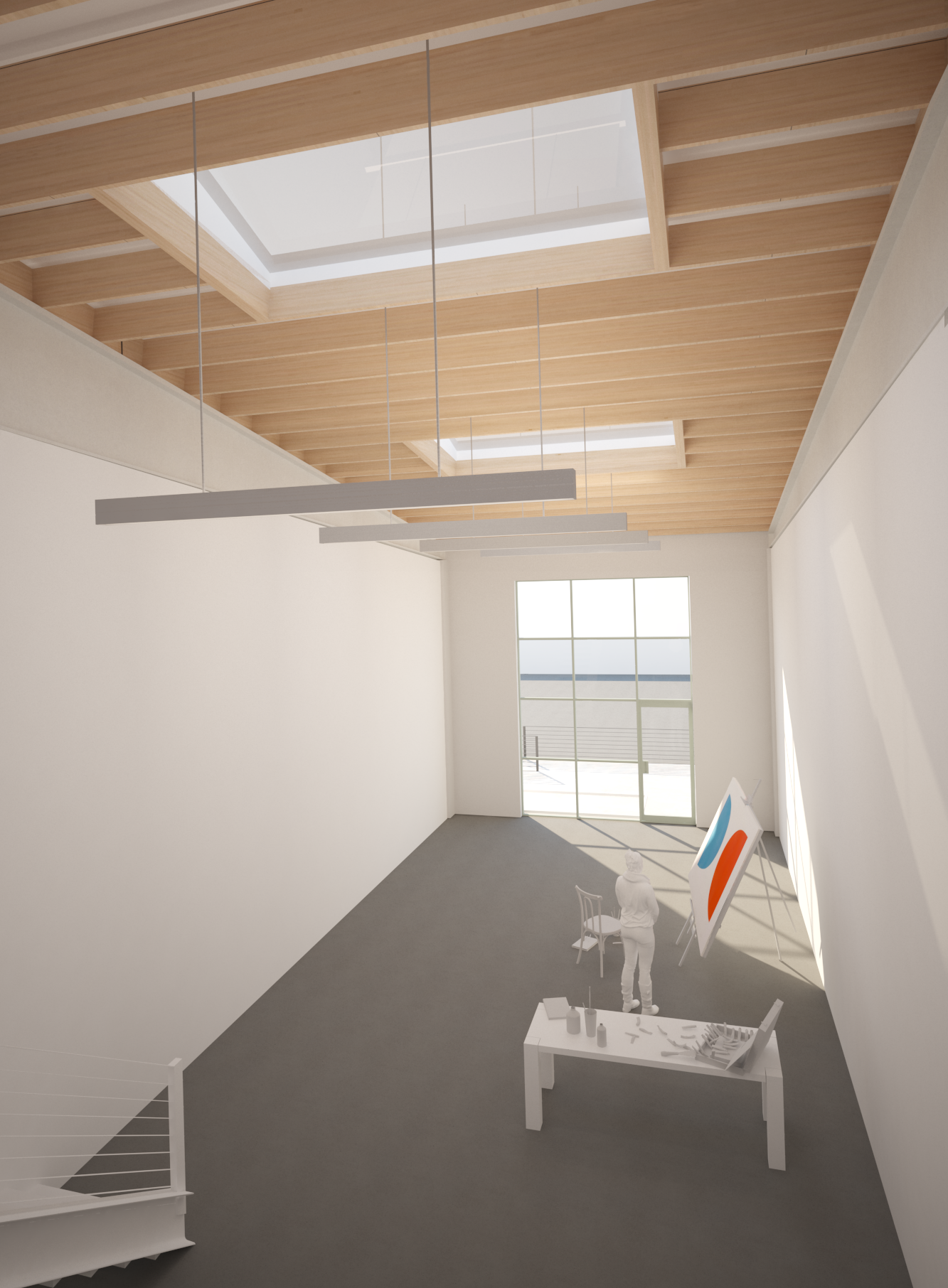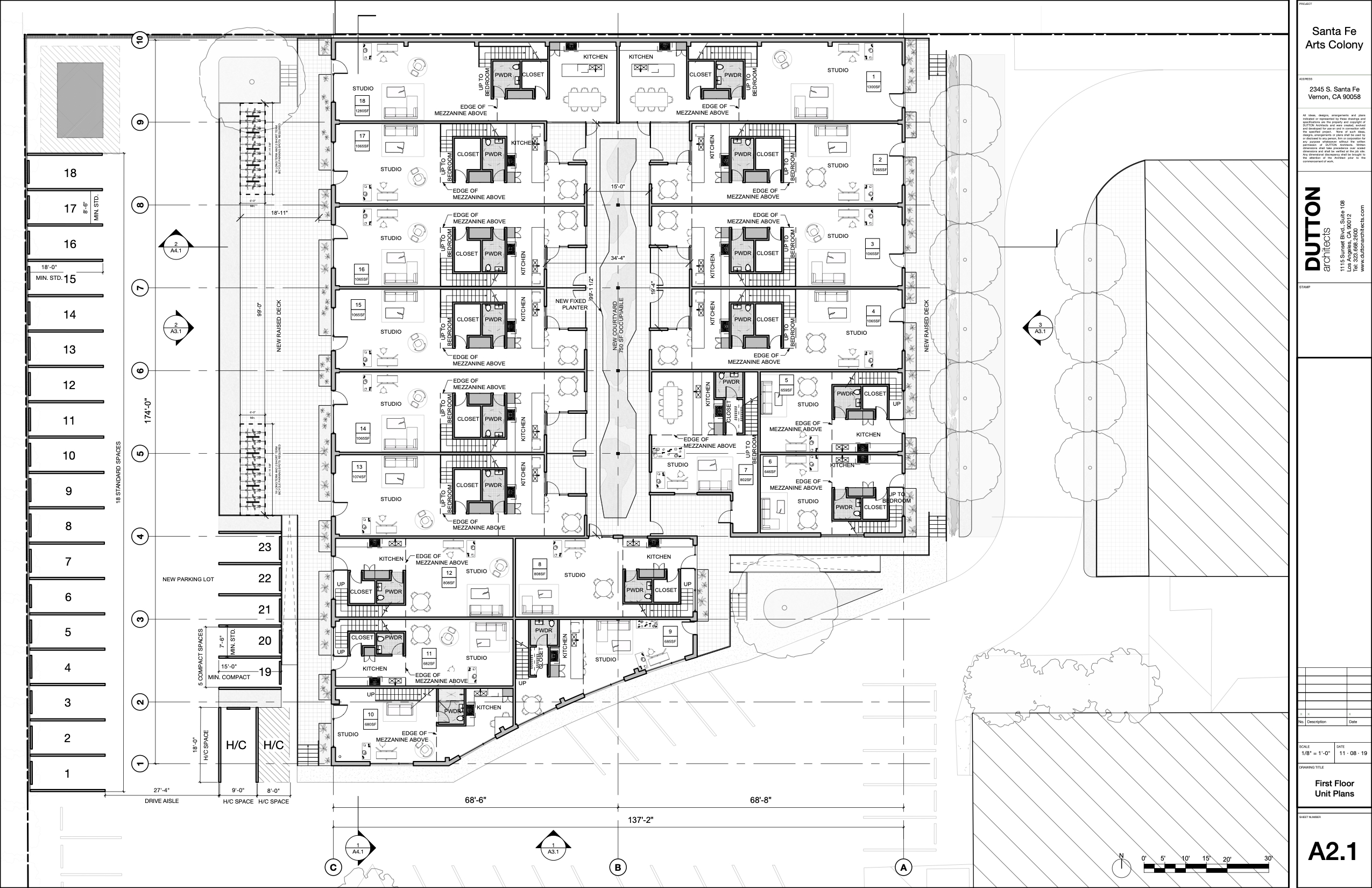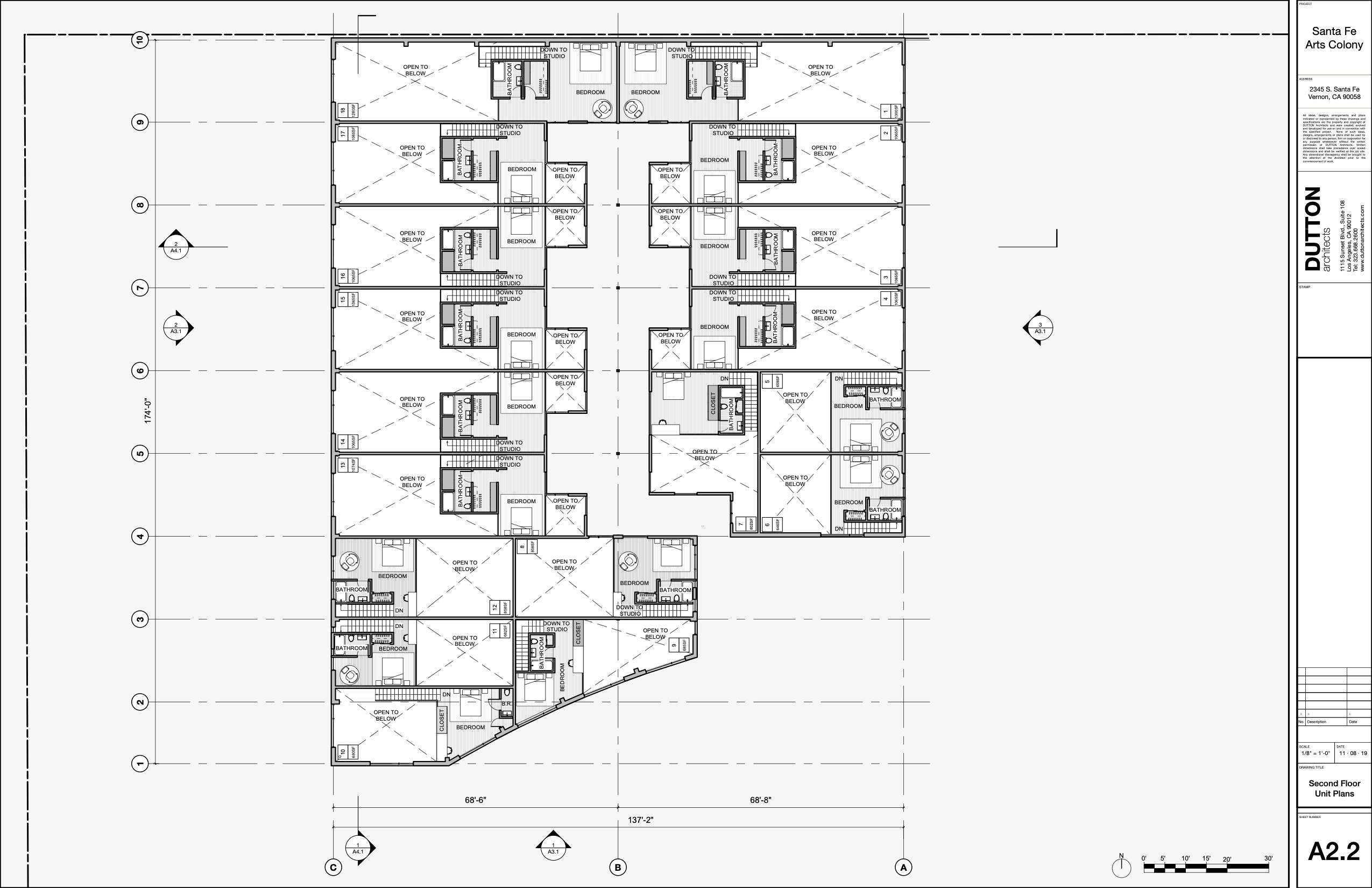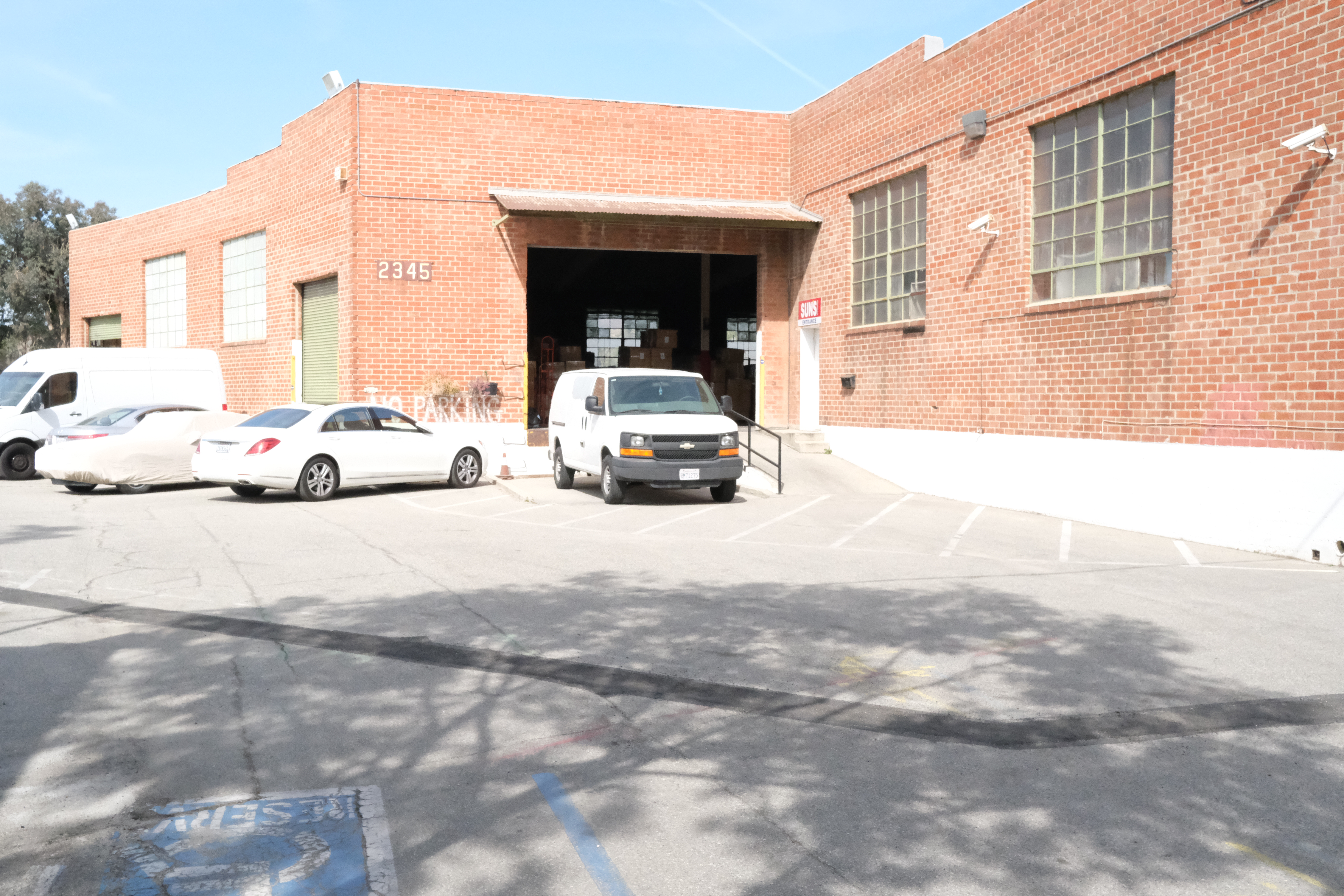 The remaining warehouse on the site will be converted to live-work artist lofts.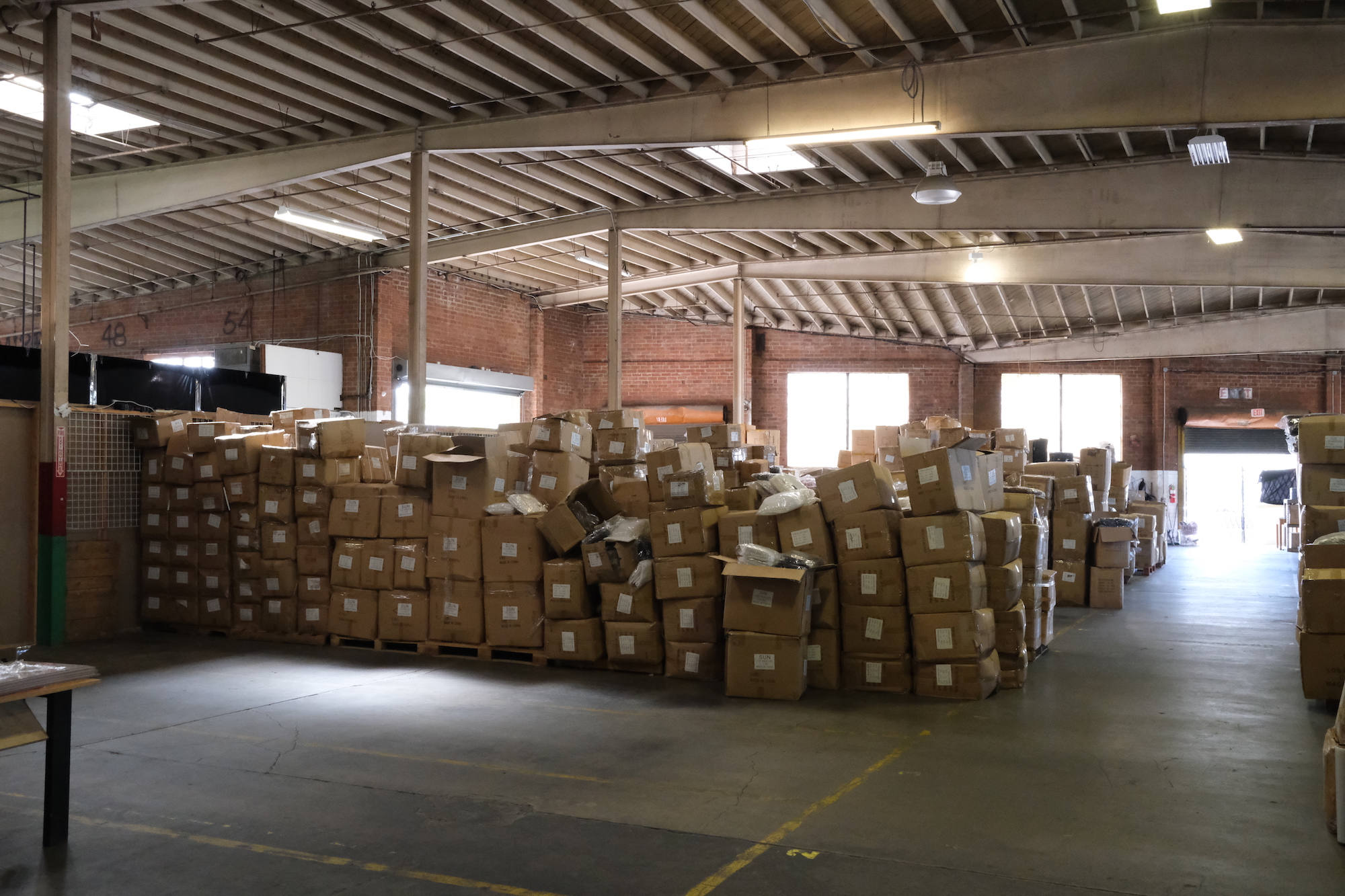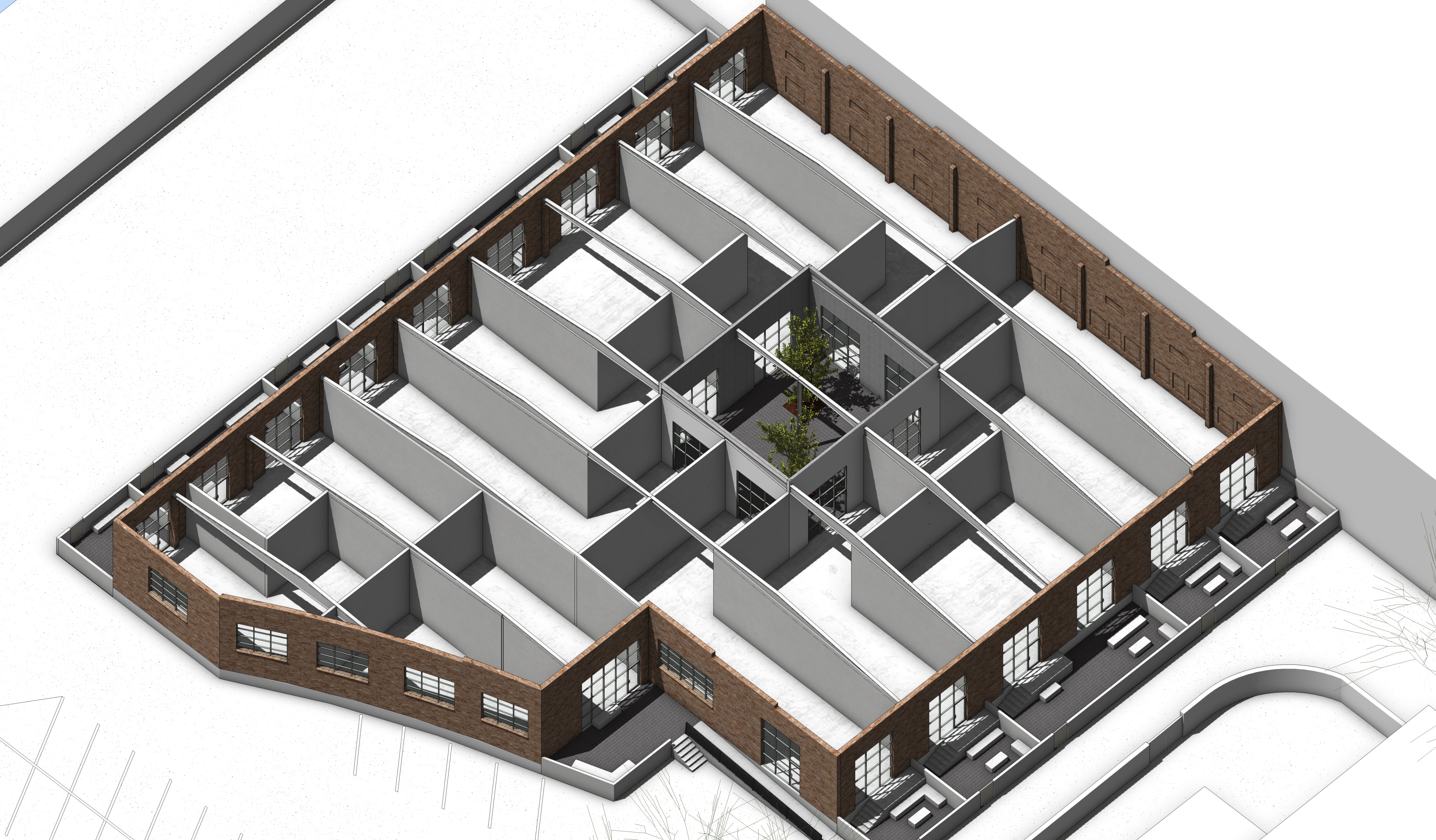 Many options were produced, some with internal shared courtyards like this central one
View of the converted building through the roof structure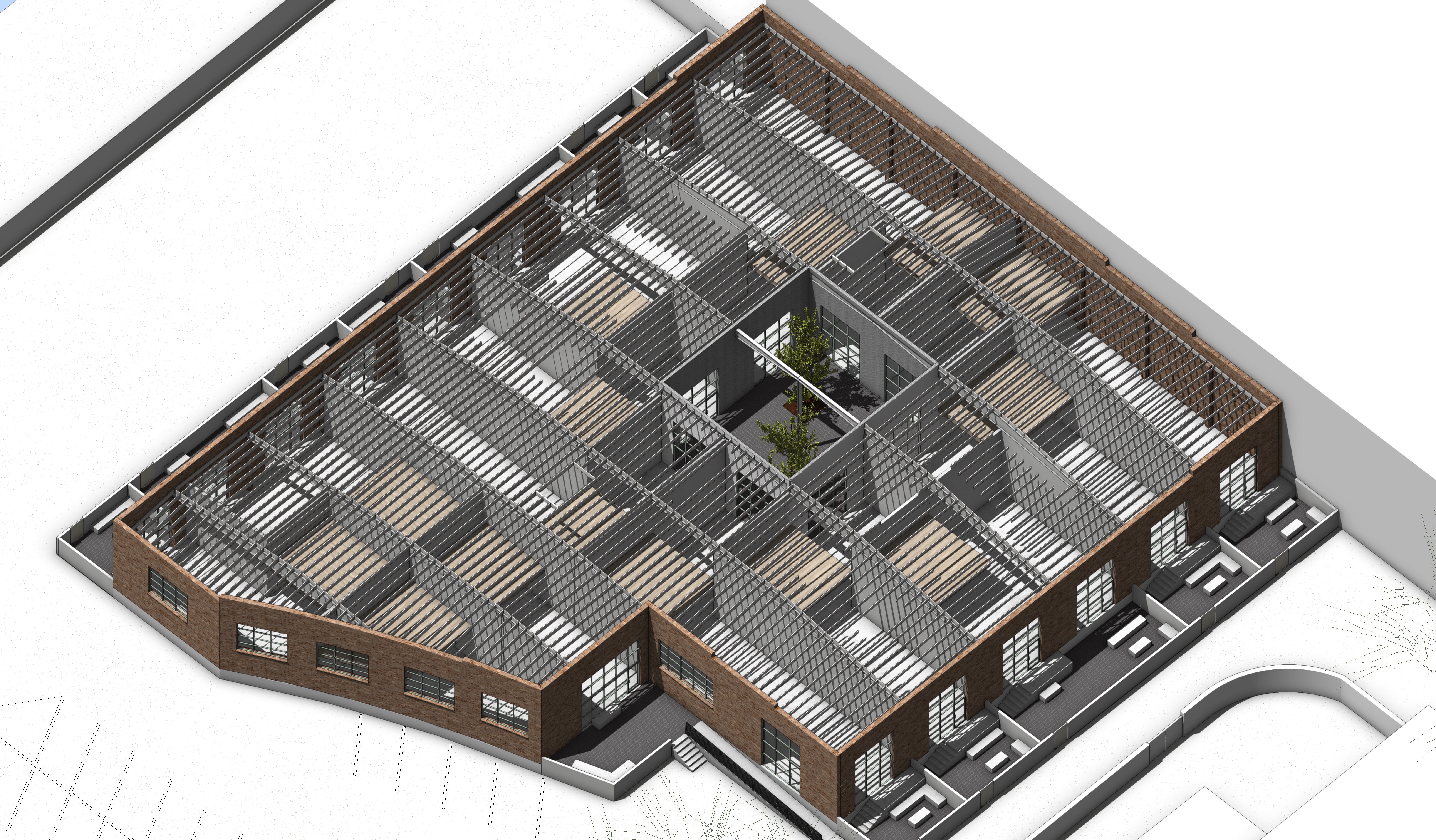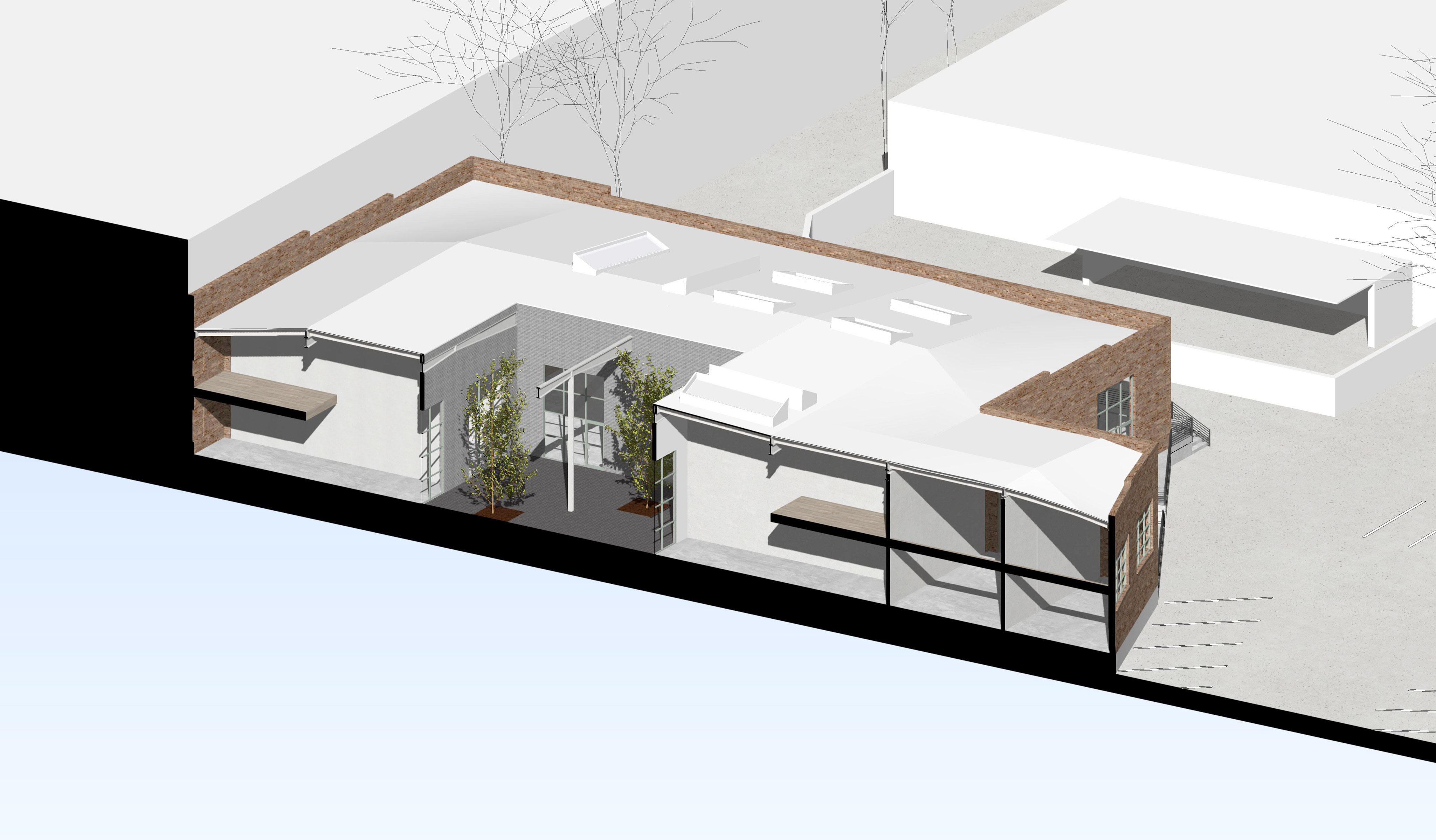 building section through courtyard
View of the loft. A mezzanine for sleeping is over a kitchen/dining area. Large new skylight are added for natural light.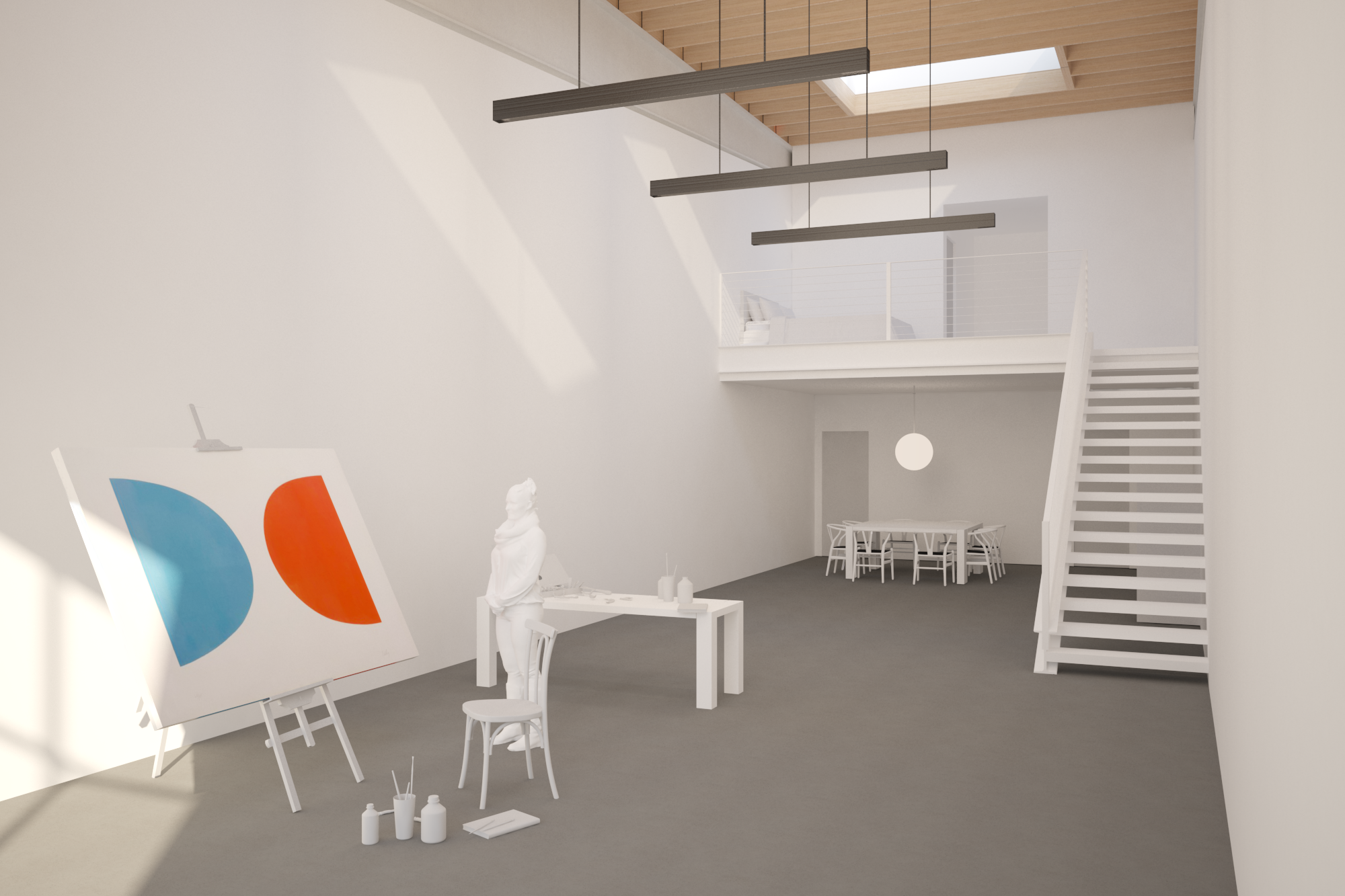 Thank You
Your contact infomation has been sent
we will be in touch shortly
×