Thank You
Your contact infomation has been sent
we will be in touch shortly
×
AIA Award for Grey Gardens
John Dutton, and Barbara Bestor (of Bestor Architecture), won a Next LA award from the American Institute of Architects (A.I.A.) for their collaboration on their new senior housing prototype for the emerging baby-boom generation that is healthier, more social, active, and urban than previous generations.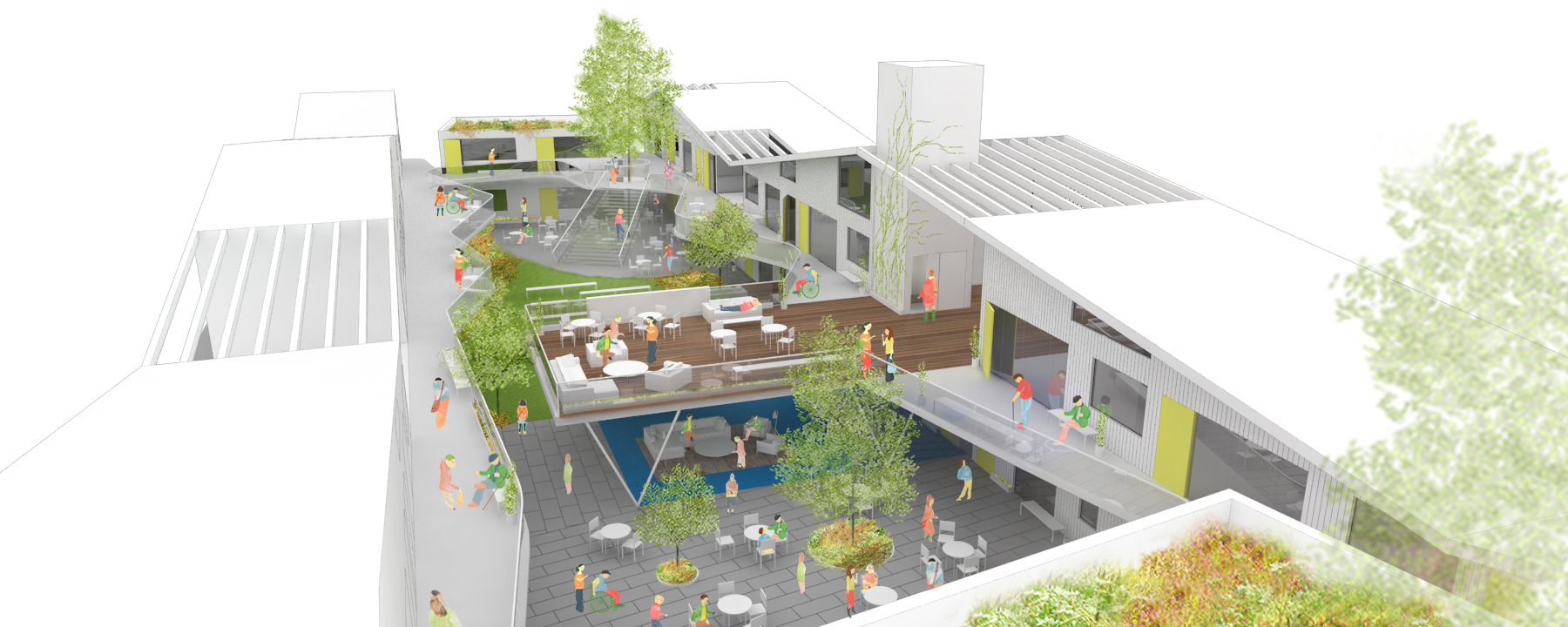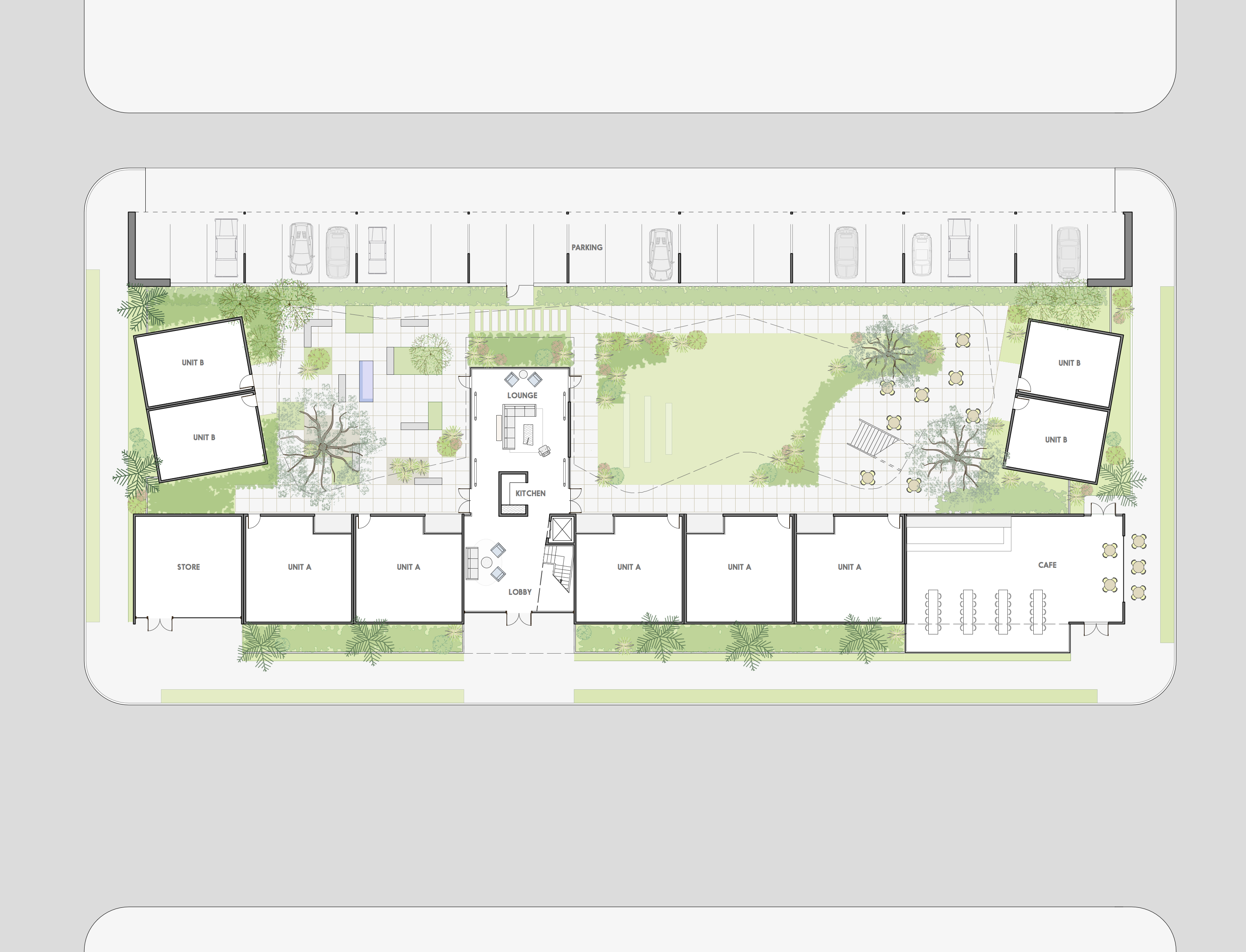 The first project for the Los Feliz section of Los Angeles is typical of the goals of this new form of senior housing: situated in a walkable neighborhood, close to public transit, a welcoming urban street edge, shared open space in the form of courtyards, shared community rooms, and, neighborhood retail at the corners. This retail or cafe space would hopefully be integrated into the lives of the residents, and a part of their vibrant community.
The form is low-rise, but still of medium density. This is a generation that built the typical single-family house in a yard as part of suburban expansion, but now desire the shared courtyard to help foster community.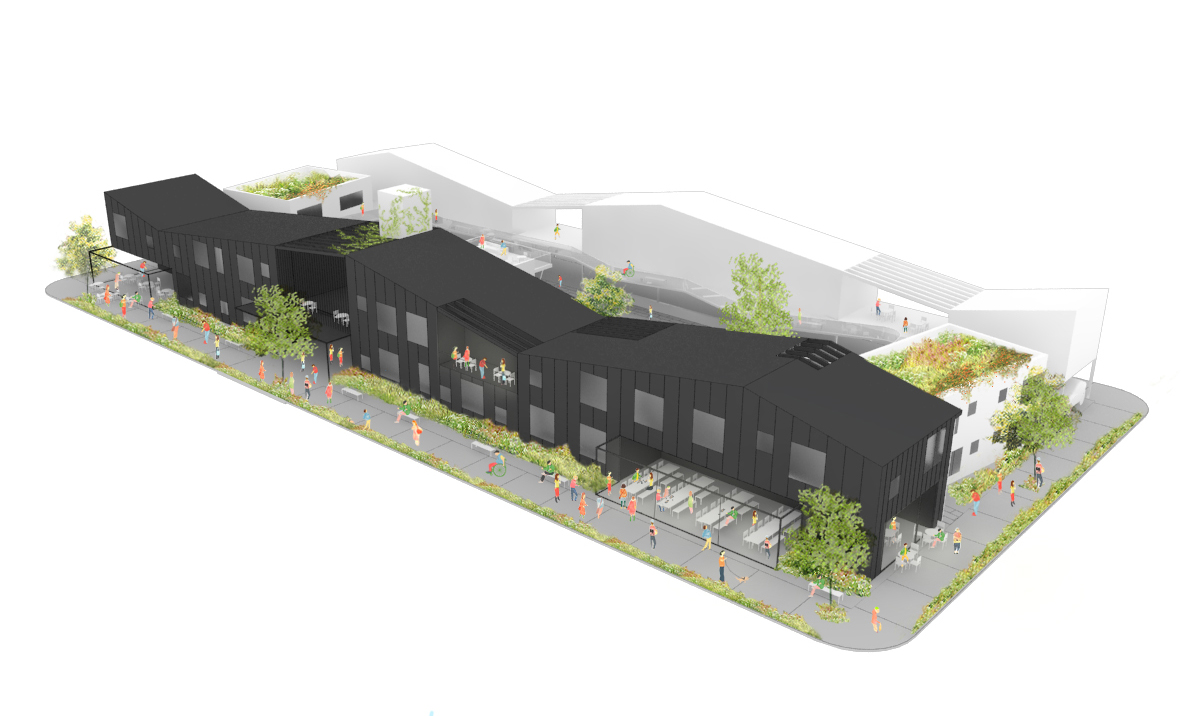 Thank You
Your contact infomation has been sent
we will be in touch shortly
×