Thank You
Your contact infomation has been sent
we will be in touch shortly
×
On the Boards: Design of New House for Artist Mr. Brainwash
A new house for the celebrated artist Mr. Brainwash is under design by Dutton Architects. The house is very open, and fluid, with very tall ceilings on both floors and some double height spaces. As befitting an artist, lots of light, especially through a central circulation atrium space that divides the front and the back. The volumes of the house are a collage of materials: corrugated steel, concrete, wood, and large Neolith panels. Accents of wood warm the space, and furniture-like elements help bring the scale down.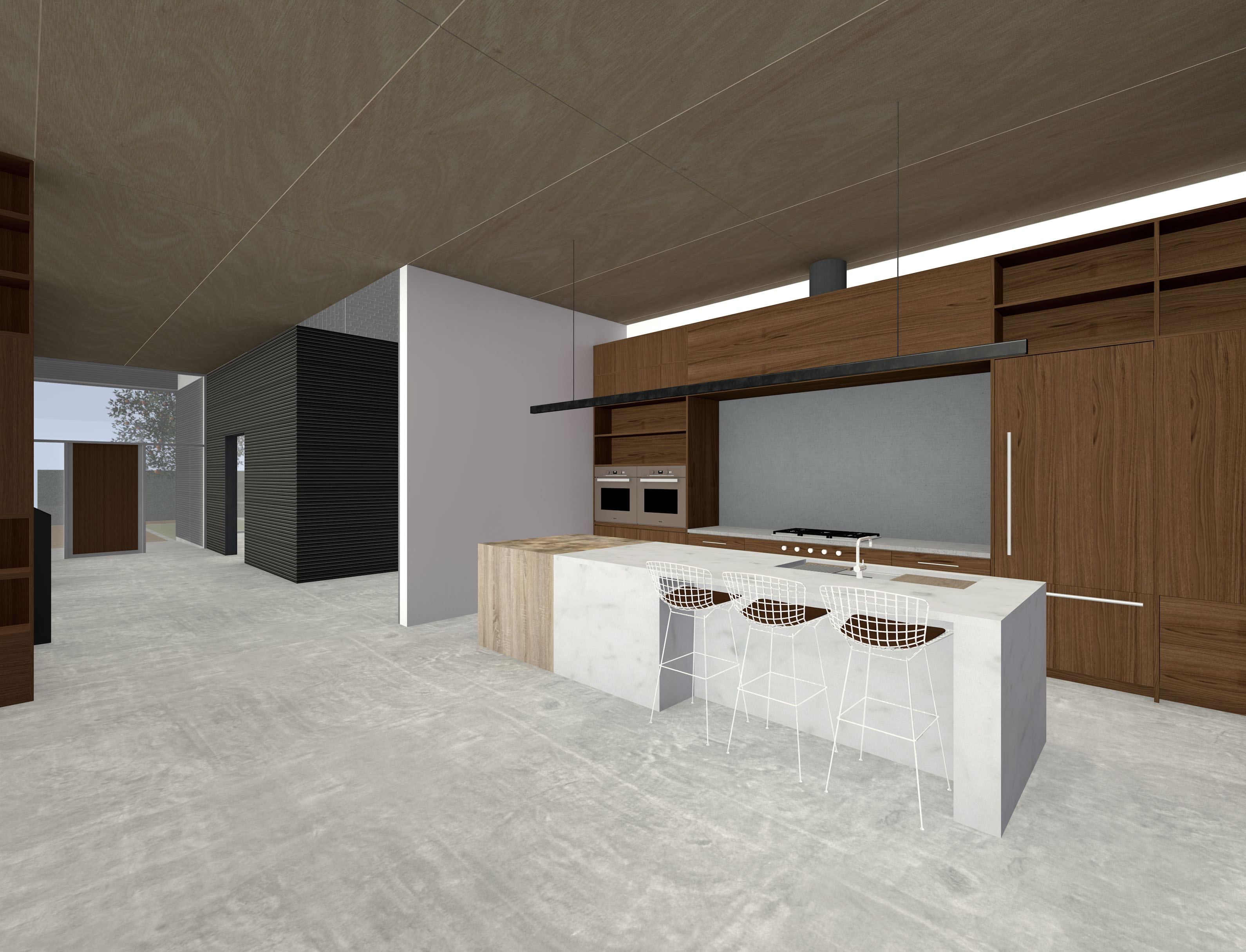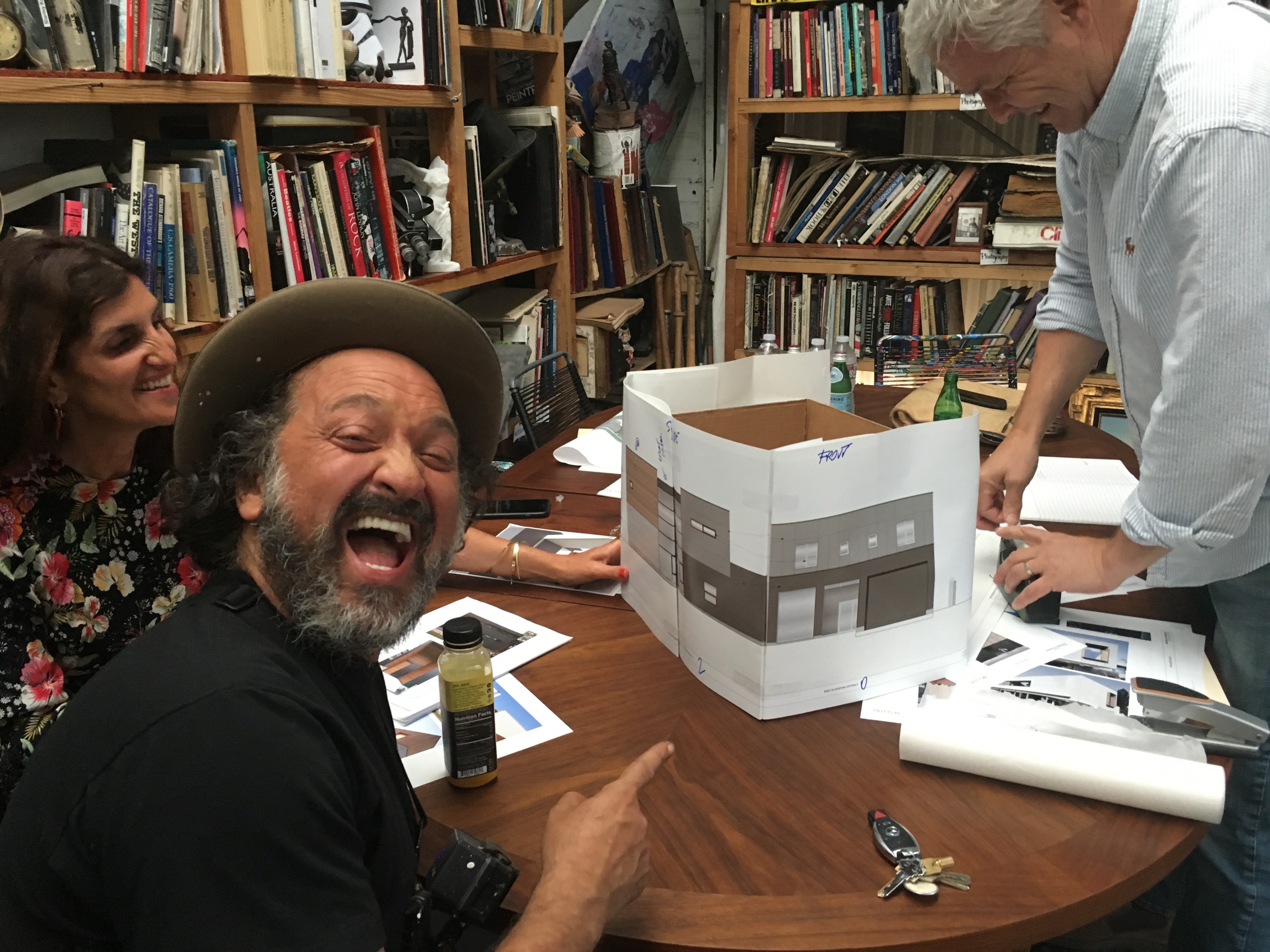 Design meeting at Mr. Brainwash's studio. Cutting and taping elevations to collage together the design!
A cantilevered steel and wood stair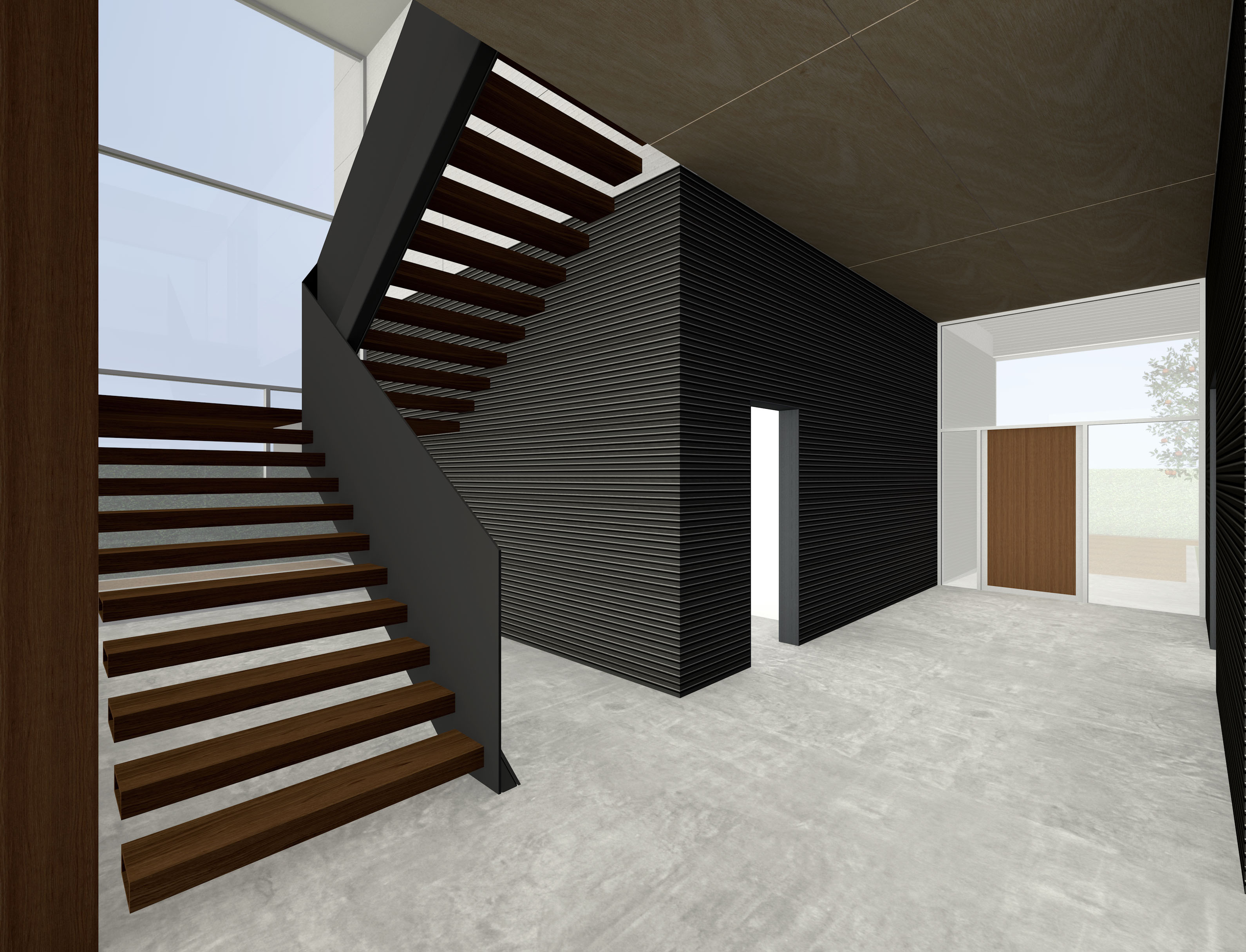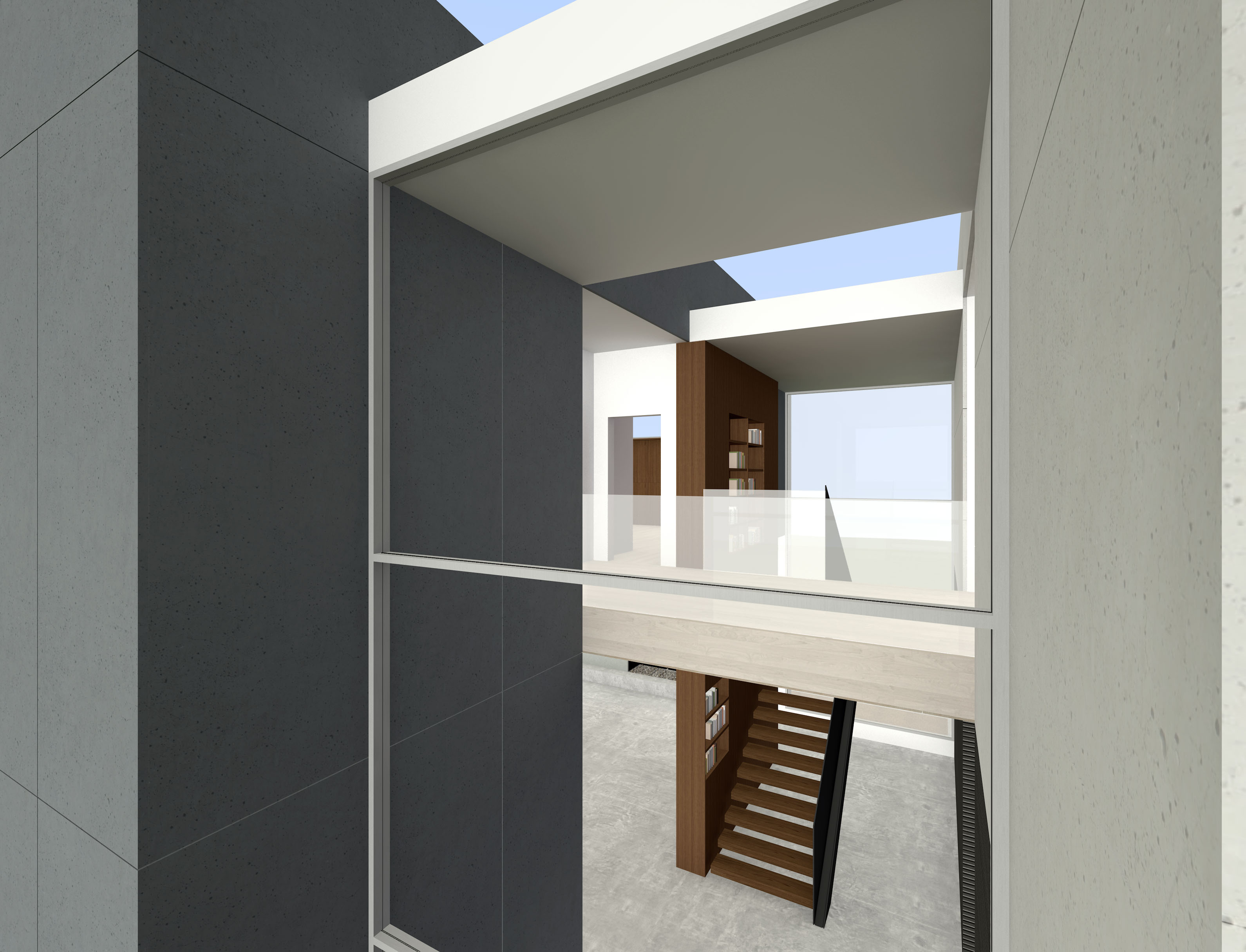 A bridge connects the front guest rooms to the rear master bedroom suite. Large windows on both ends give views to gardens and sky.
Studies for East Elevation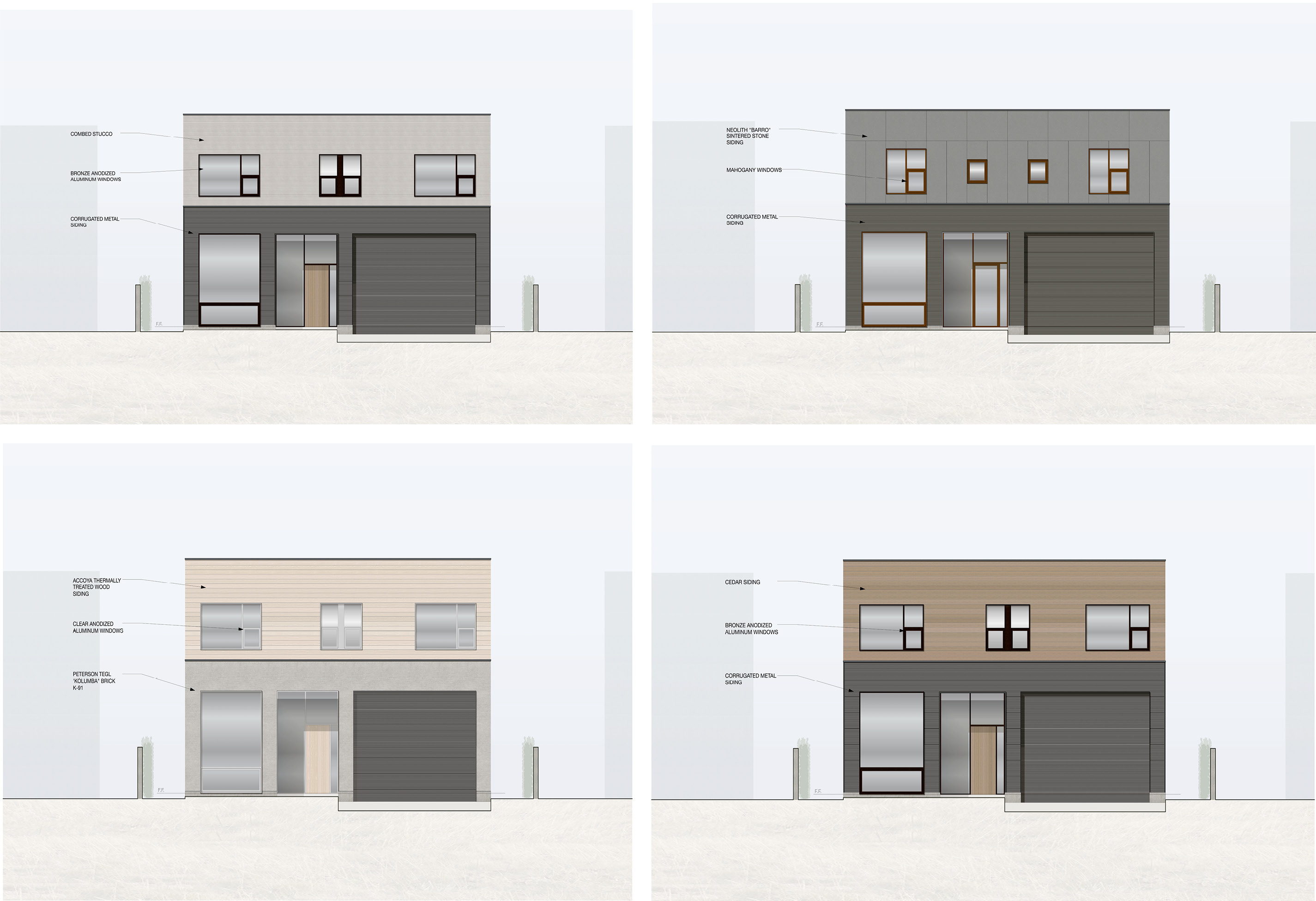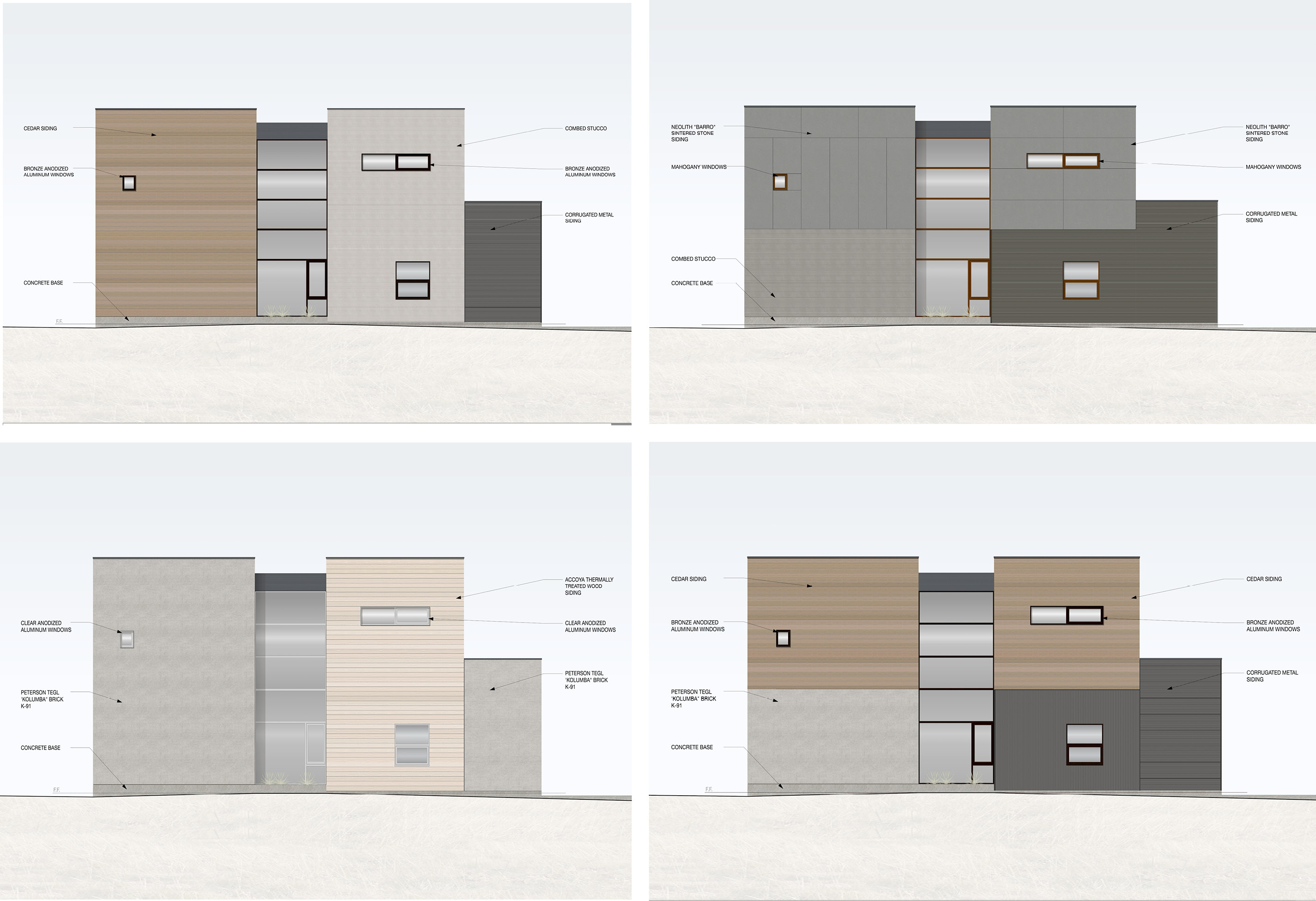 Studies for South Elevation
Studies for West Elevation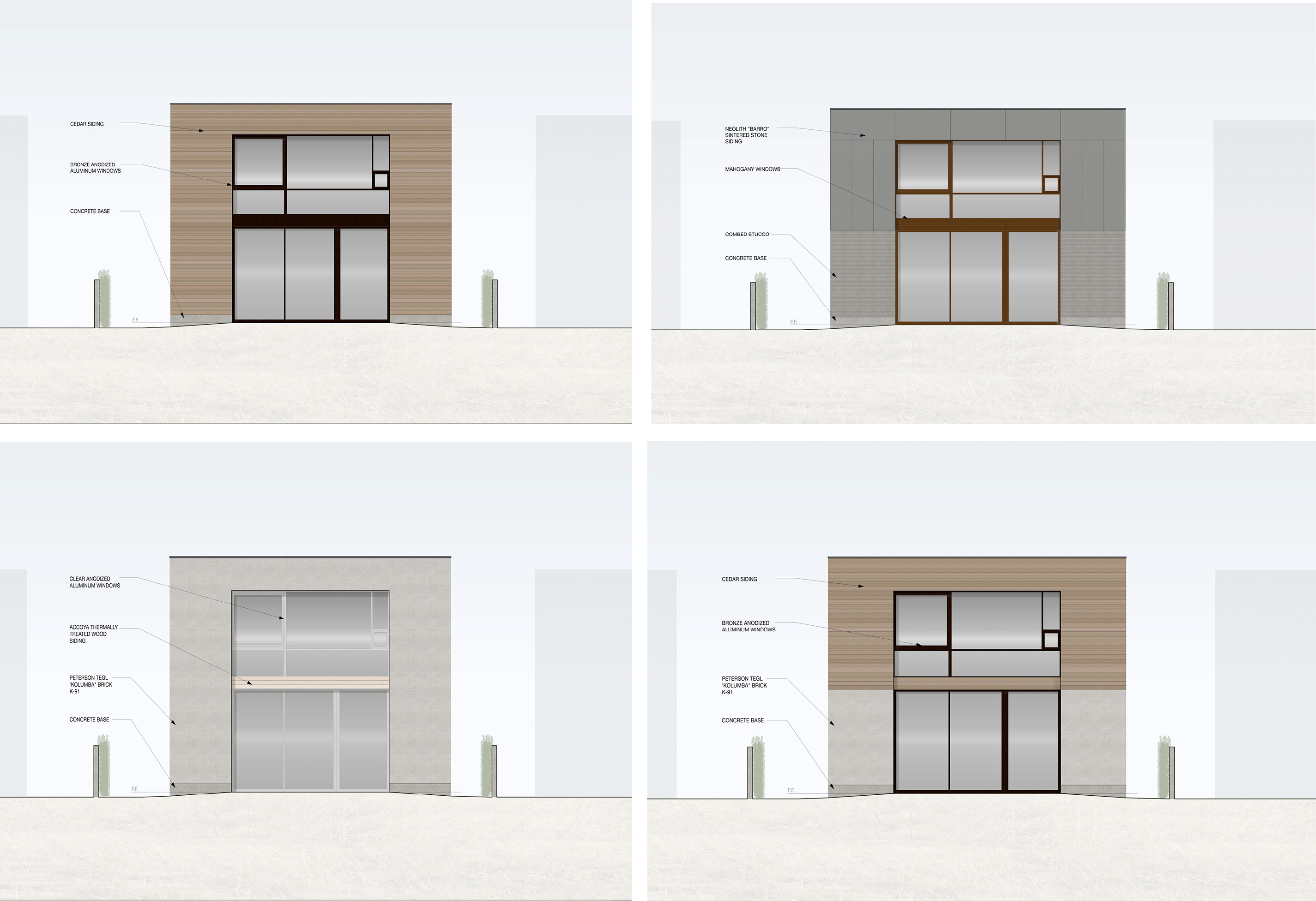 Thank You
Your contact infomation has been sent
we will be in touch shortly
×