A tired Hollywood Hills 'ranch house' for a television writer gets a total rework in this addition and renovation by Dutton Architects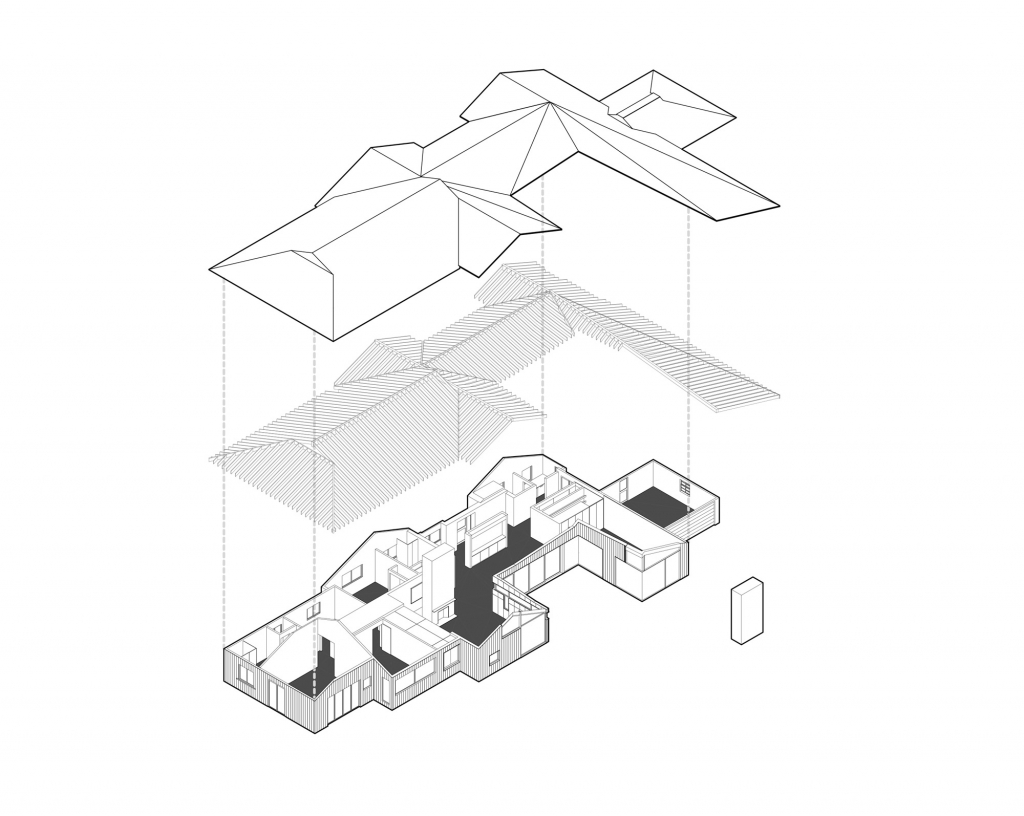 A new roof unified old and new
A house which had many different messy additions over the decades, is now unified with a new plan and tied together by a new undulating roof with an exposed wood paneled ceiling.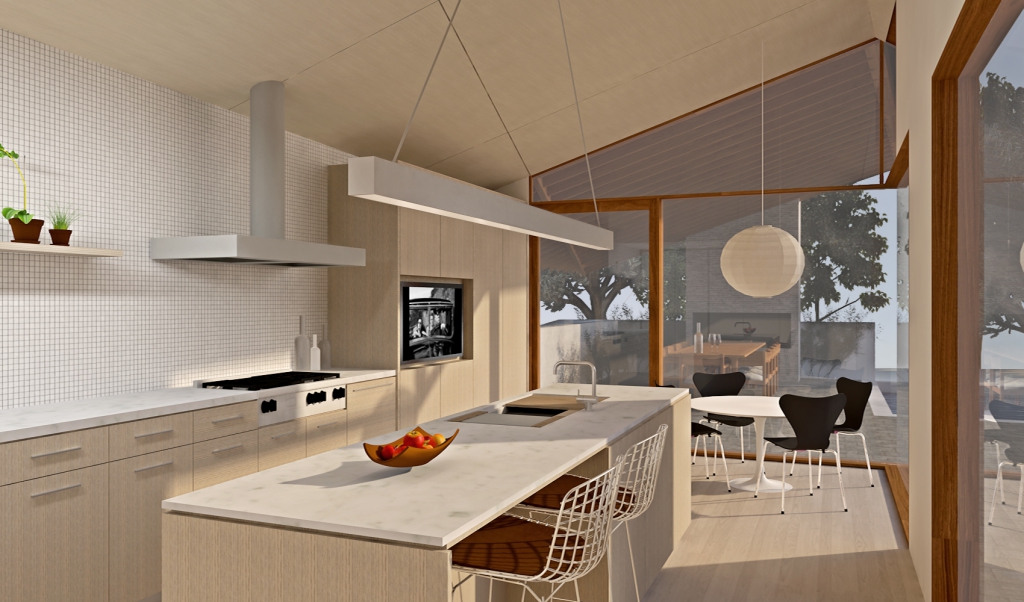 Indoor – outdoor living
Looking from the new kitchen toward an outdoor dining area anchored by an outdoor fireplace. The sloped ceiling continues as the covering over the dining terrace.
Cooking and eating on the courtyard
A new kitchen wing extends the house into the rear yard and frames the new courtyard. An informal breakfast area is in the glassed-in corner.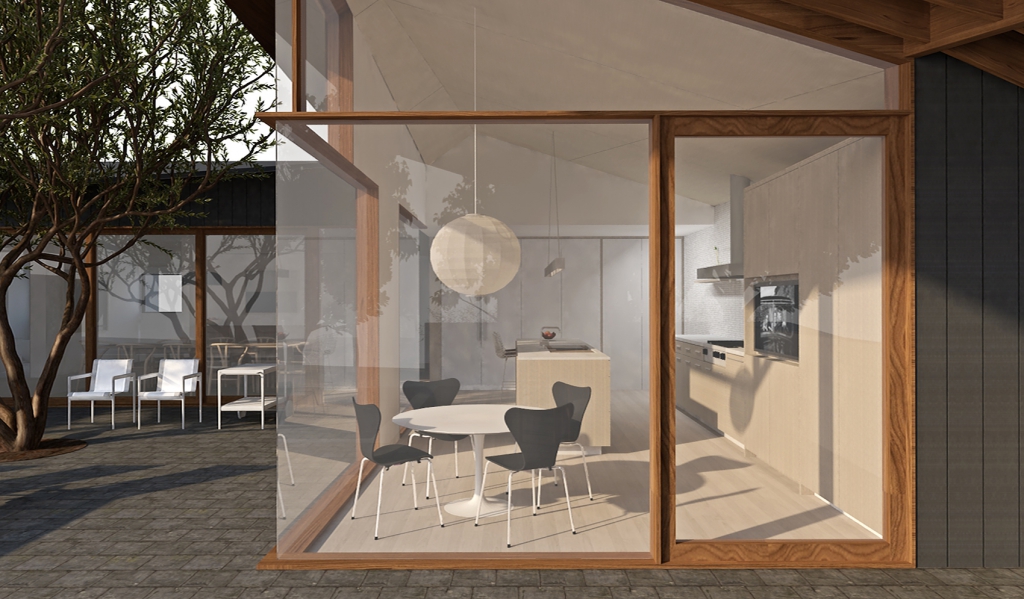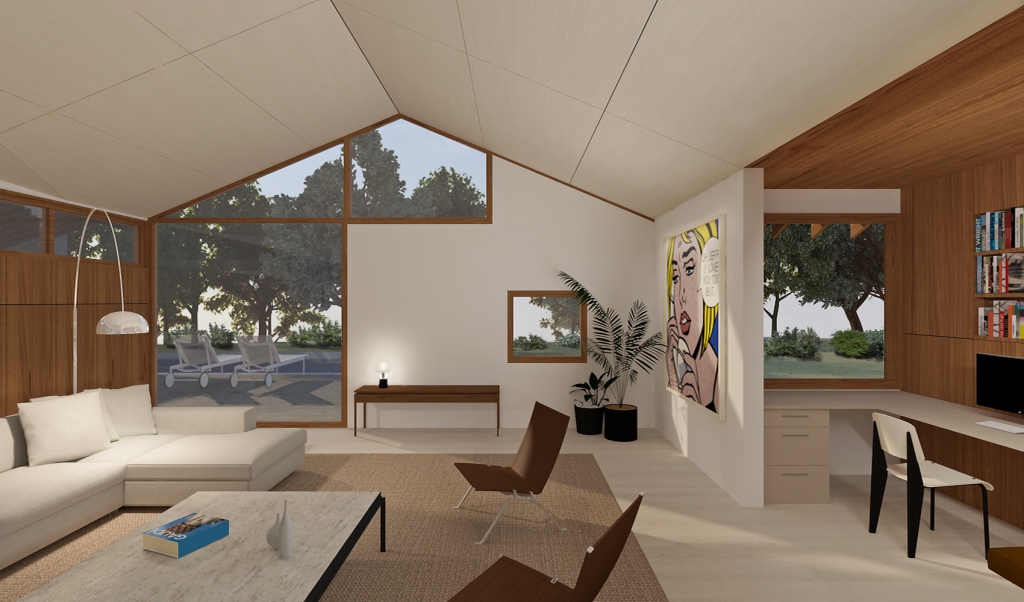 Writers Room / Den
The new den – a more modern equivalent of a ranch-house open ceiling space. To the right is the home office, intended to be part of an open writer's room where our client can informally work with his small group of writer friends on his comedic scripts.
Flowing space under an undulating roof
Looking from the new den toward the dining room and entrance. The new wood ceiling folds and undulates across the spaces. A new modern brick fireplace has a floating steel mantle which marks different brick colors for base and main chimney.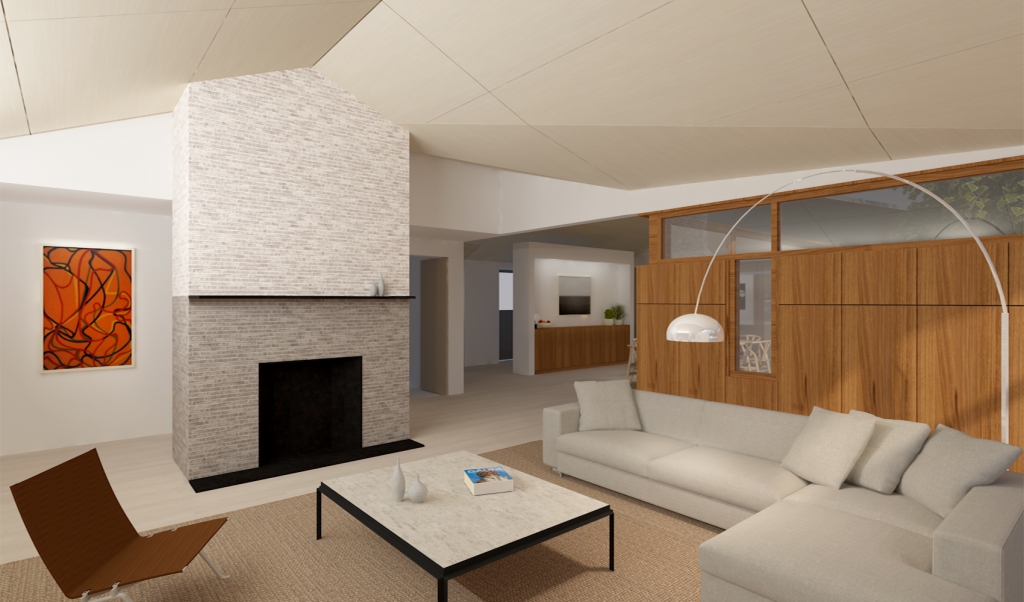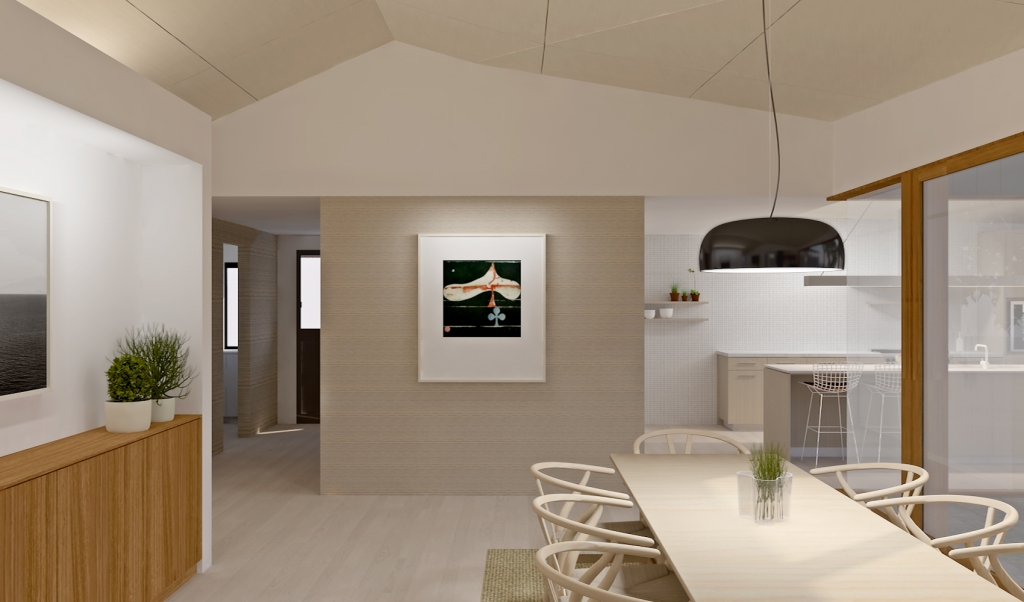 A serene dining area
A more calm and modern use of light woods enhances the room.
Connecting interior rooms
The view from the dining area to the den, two of the rooms that border a new courtyard. A home office in the back is visible.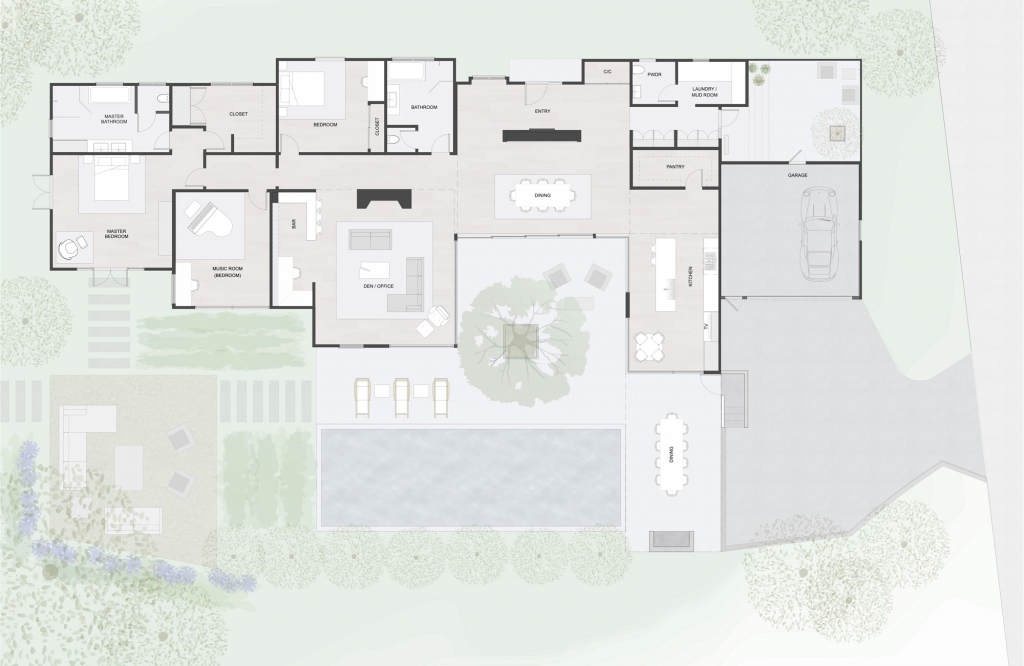 Floor Plan
The plan shows the private rooms mostly aligned along the top, while the public rooms are arrayed along the back yard, with a new courtyard and pool.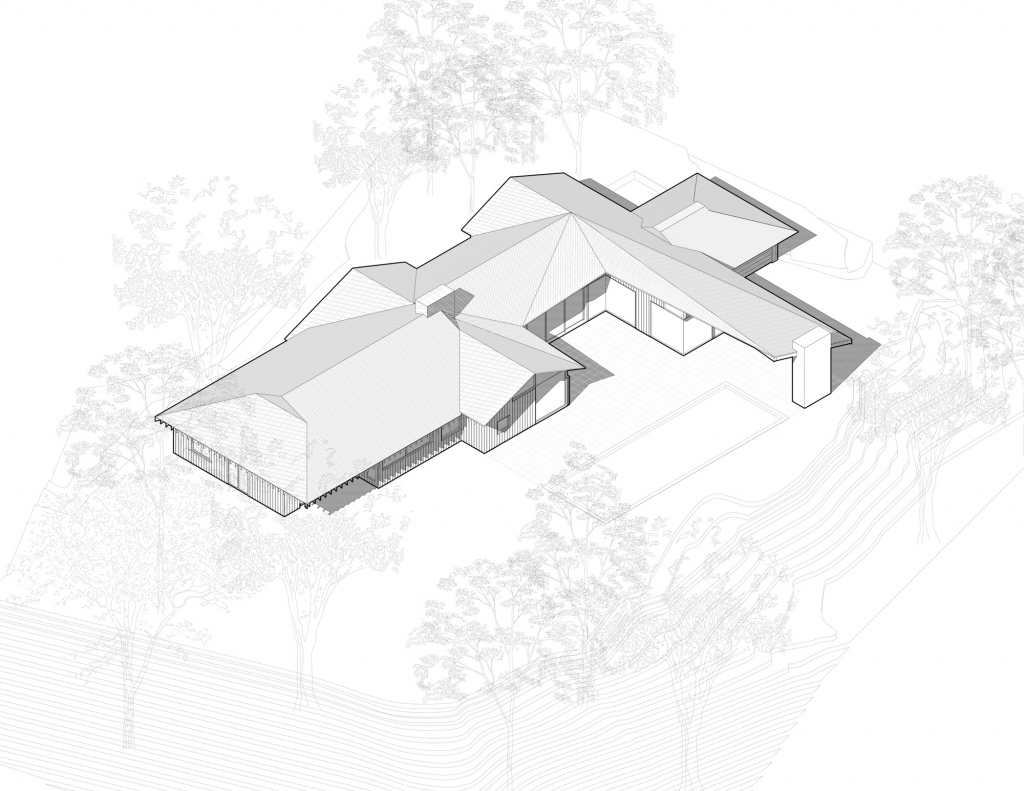 Model view
The roof geometries had to tie together the old roofs and the new. The roof extends out toward a new outdoor fireplace to help create an edge to the property, and facing the new pool and yard with an outdoor dining terrace.