Thank You
Your contact infomation has been sent
we will be in touch shortly
×
Bryn Mawr Residence
Hollywood Hills Ranch House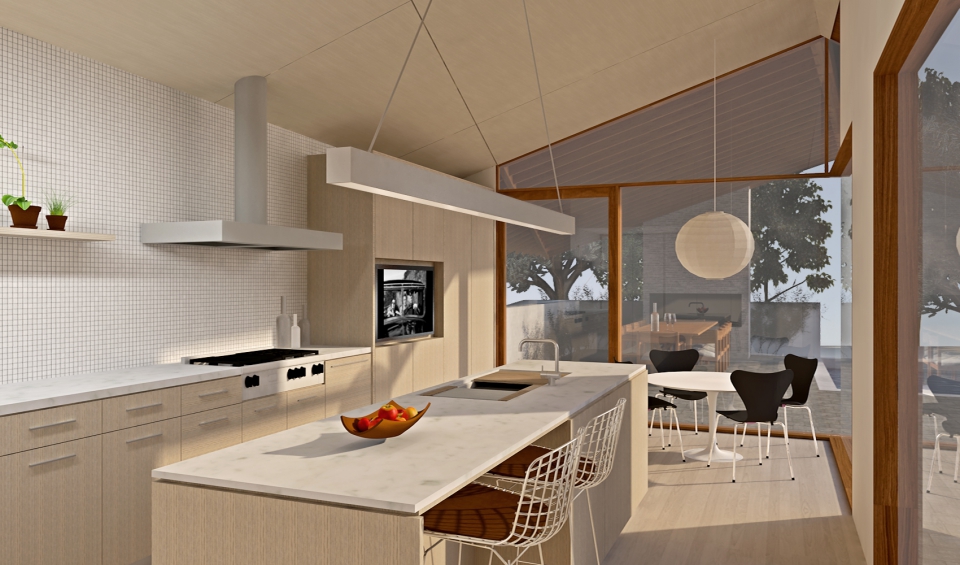 Indoor – Outdoor Living
An old ranch house in the Hollywood Hills gets a new life in this addition and renovation by Dutton Architects. Looking from the new kitchen toward an outdoor dining area anchored by an outdoor fireplace. The sloped ceiling continues as the covering over the dining terrace.
Right, a new glassed-in kitchen wing extends the house into the rear yard and creates a new courtyard.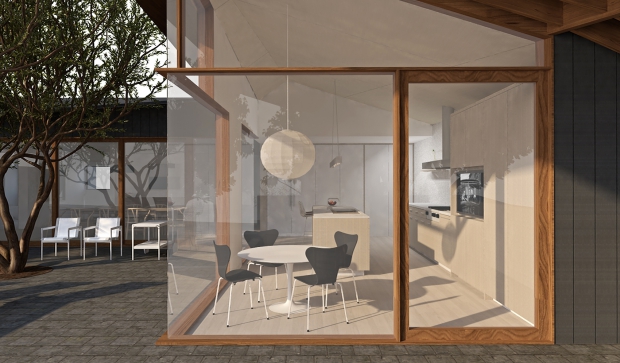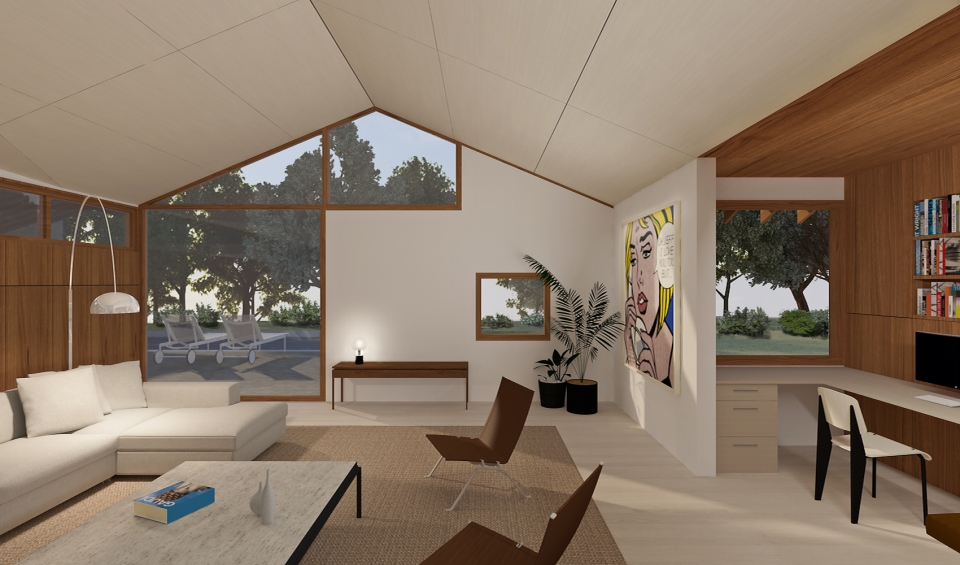 The new den – a more modern equivalent of a ranch-house open ceiling space.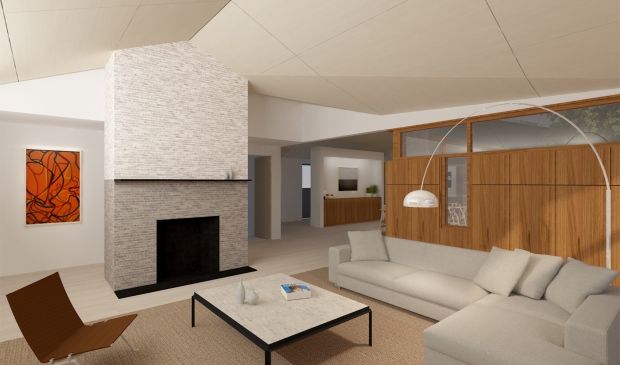 Undulating roof
Looking from the new den toward the entrance. The new wood ceiling folds and undulates across the spaces. A new modern brick fireplace anchors the room.
The new dining area.  A more calm and modern use of light woods enhances the room.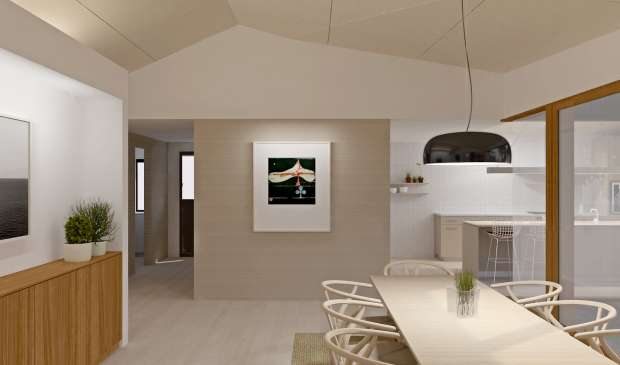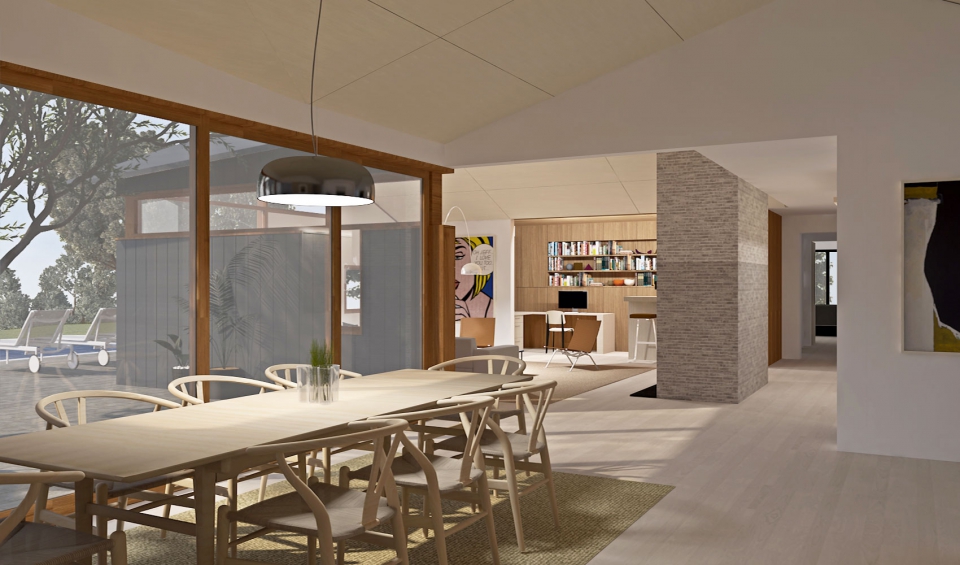 Connecting Interior Rooms
The view from the dining area to the den, two of the rooms that border a new courtyard. A home office in the back is visible.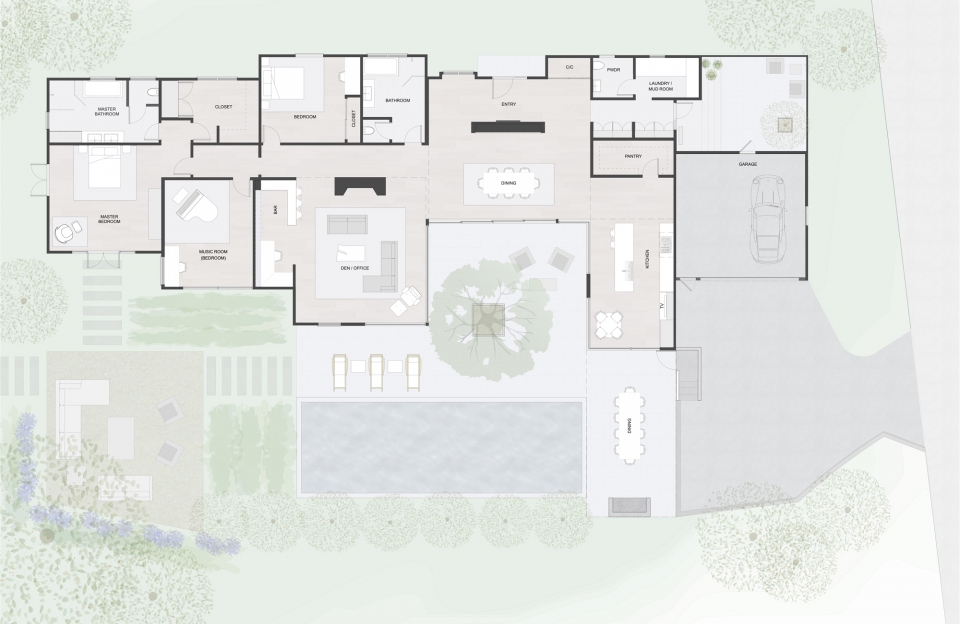 Floor Plan
The plan shows the private rooms mostly aligned along the top, while the public rooms are arrayed along the back yard, with a new courtyard and pool.
Model view of the final house design. The roof geometries had to tie together the old roofs and the new. The roof extends out toward a new outdoor fireplace to help create an edge to the property, and facing the new pool and yard with an outdoor dining terrace.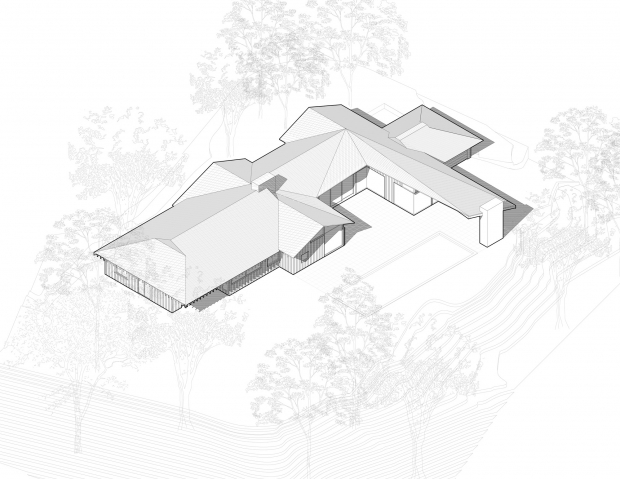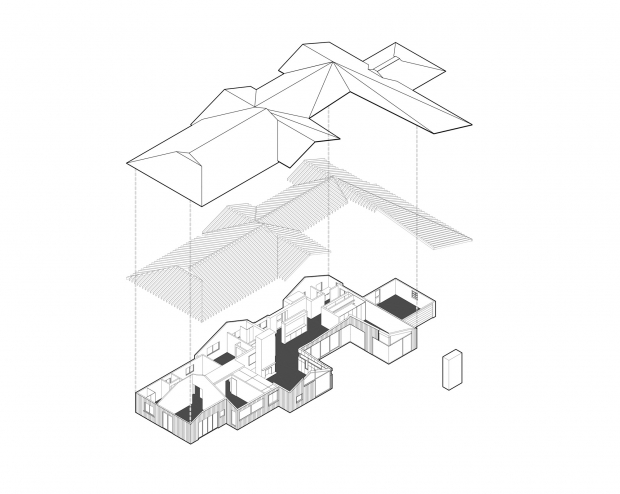 Exploded axonometric view of the interior rooms, the roof framing, and the roof itself.
Thank You
Your contact infomation has been sent
we will be in touch shortly
×