Beverly Hills Downtown Plan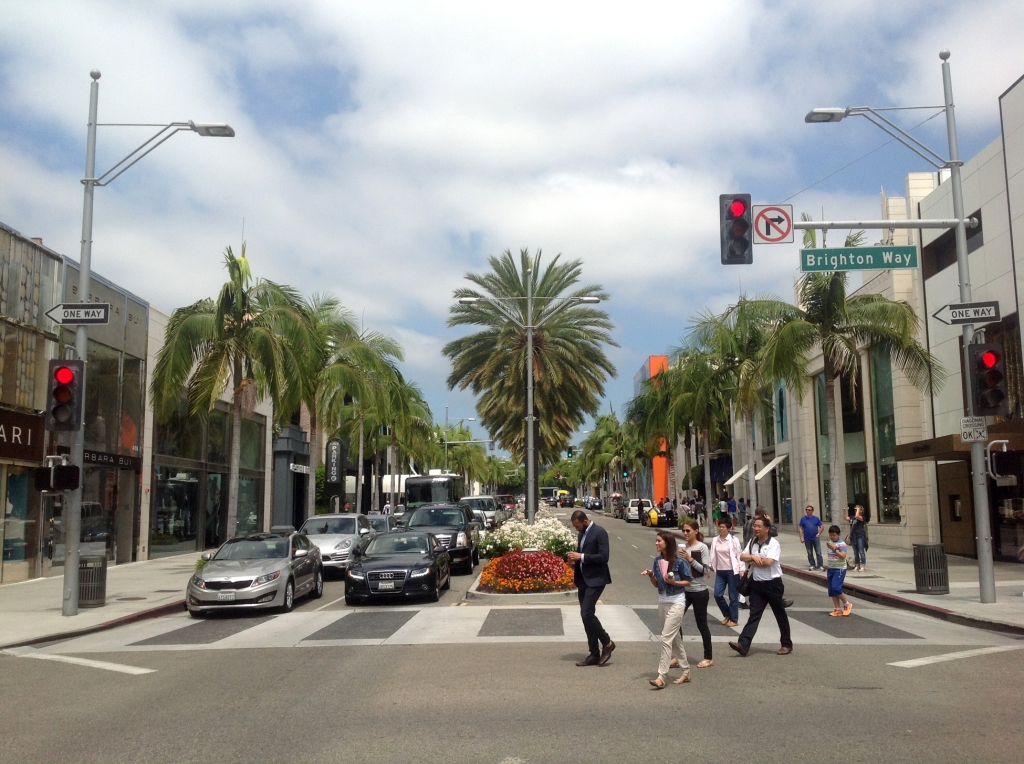 The new Rodeo Drive features all new infrastructure including sidewalks, medians, street trees, and street lights. John Dutton was Project Architect of the project for Moule & Polyzoides, overseeing the master plan. The emphasis was on the pedestrian. To the right, one can see the new all-ways cross walk, where people can cross in any direction, including diagonally. Crossing is made comfortable due to the lack of left and right turn lanes as well as a tighter, traditional corner radius at each intersection.
Each street in the downtown triangle of Beverly Hills has it's own type of street trees. For Rodeo, the majestic date palms for the median are contrasted with the more elegant king palms on the sidewalk.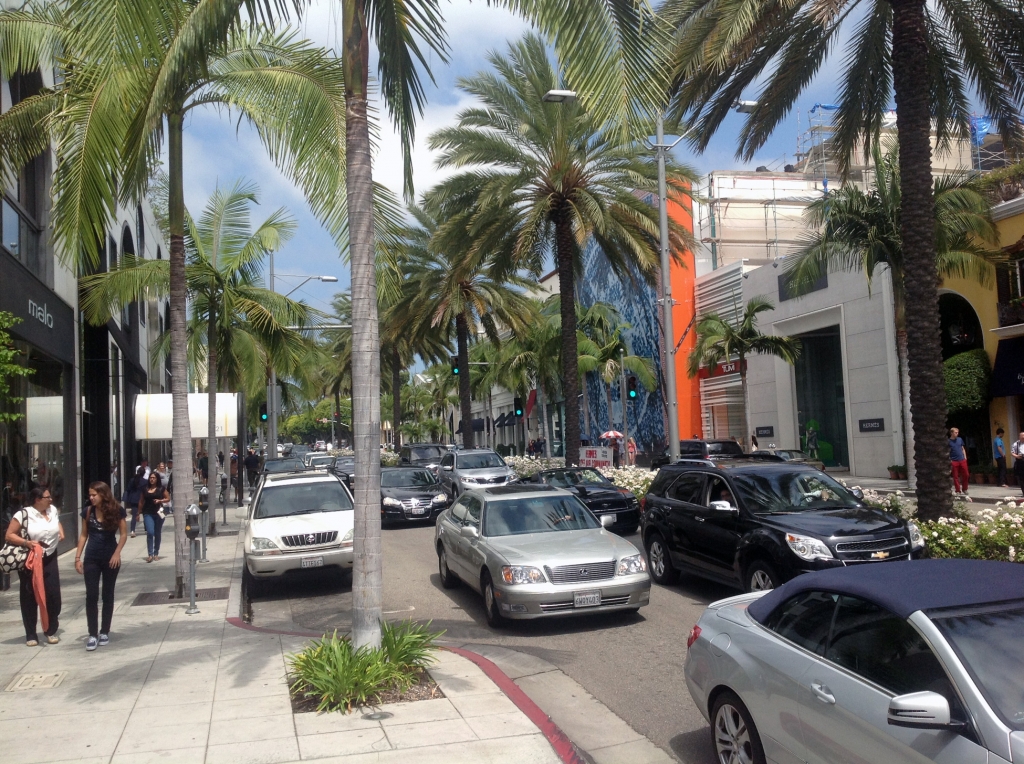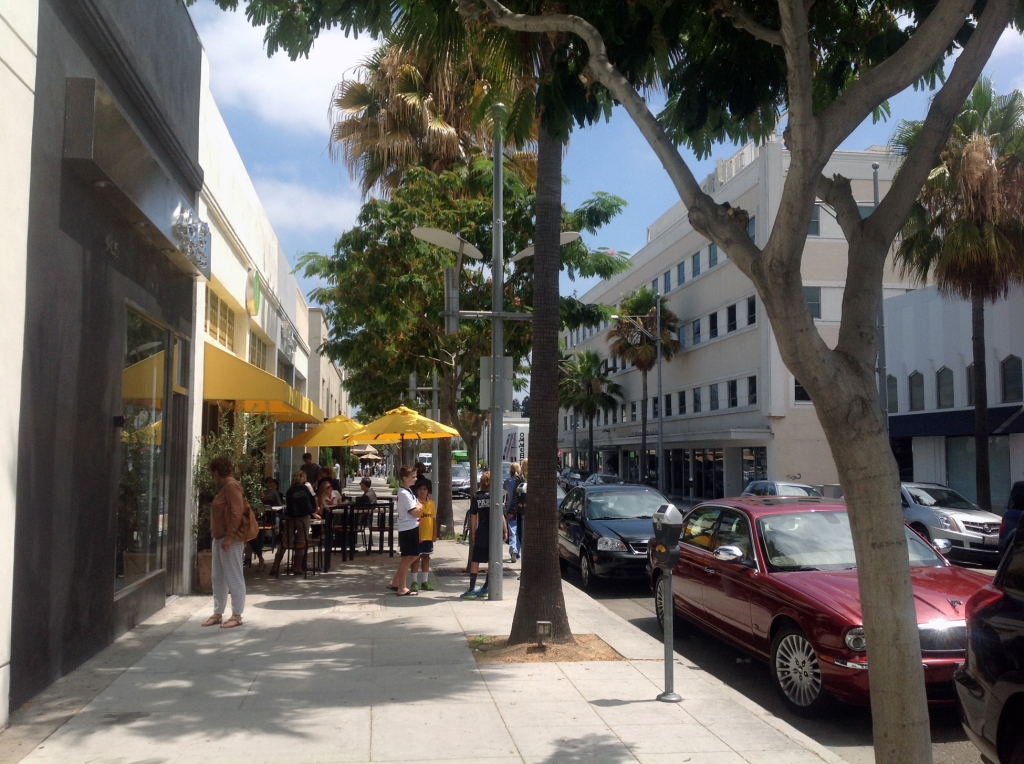 The perpendicular streets, Brighton and Dayton, featured a much wider sidewalk on the north side in order to capture more of the souther sun. Cafe seating is encouraged.  The plan also advocated for reflective pedestrian streets to make nighttime strolling more comfortable.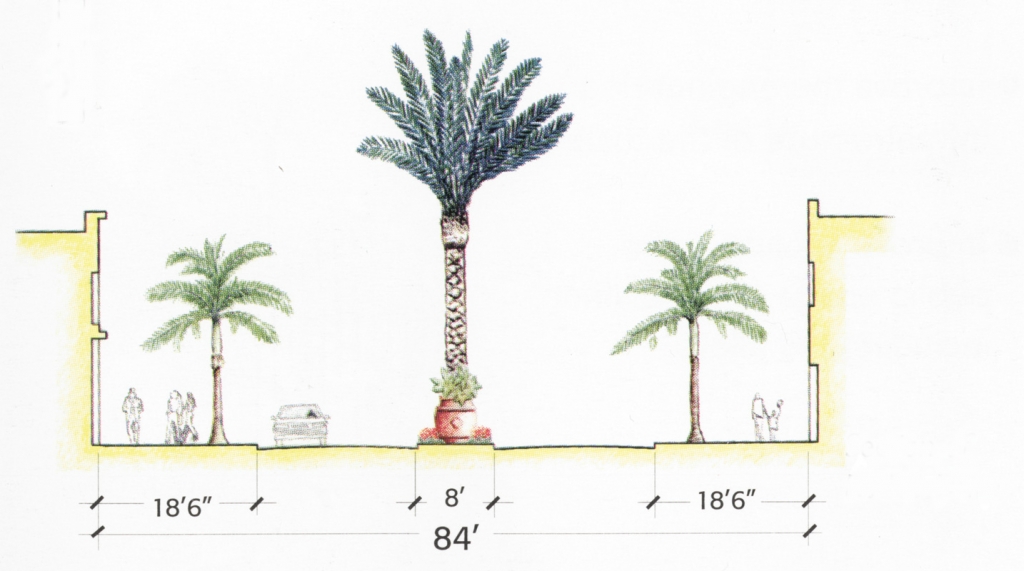 Dutton's sketch for the design of the new Rodeo Drive right-of-way. Wider sidewalks and a median were introduced in this concept.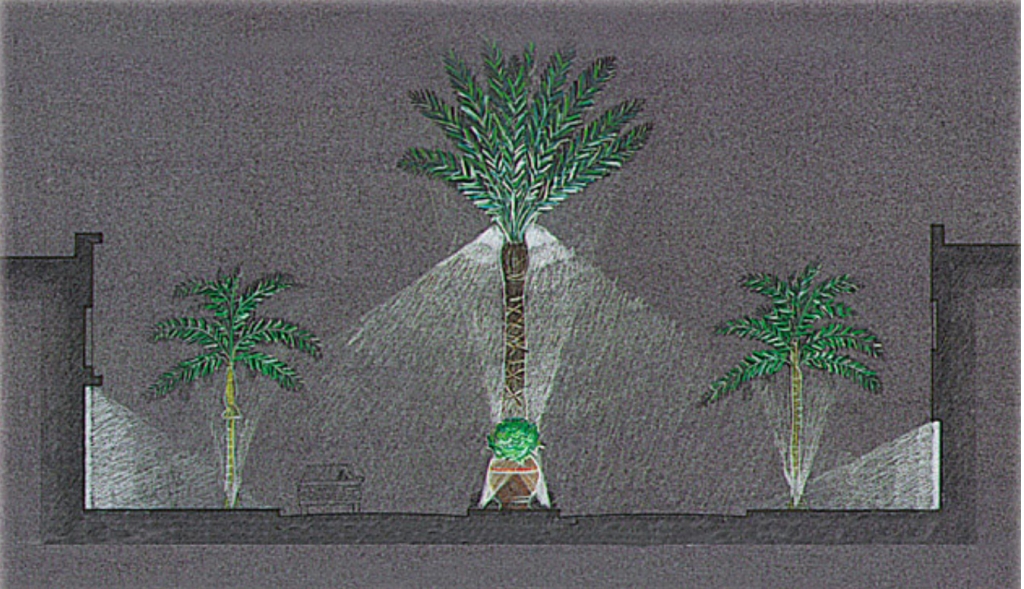 Light study
A night time sketch of Rodeo Drive showing how indirect light from storefronts, as well as uplighting the tree canopies, can provide ample light. This is an attempt to imbue the street with a low level of lighting instead of  depending on the occasional height wattage street lights.